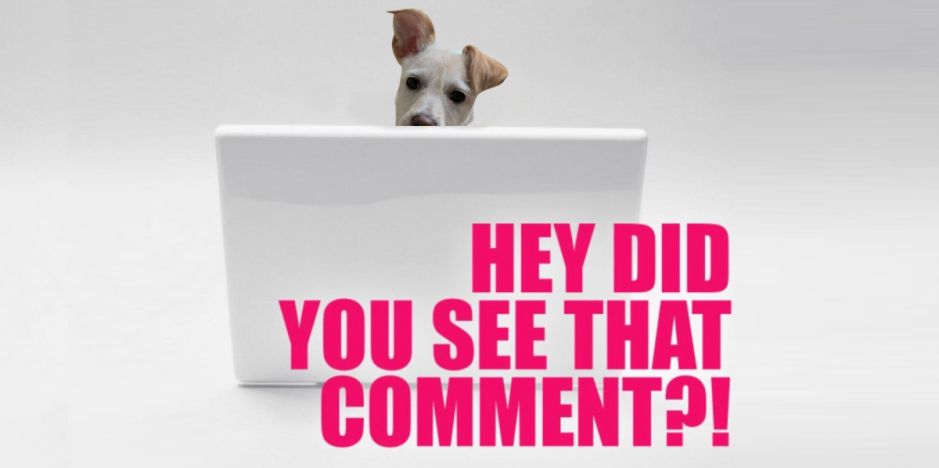 Hi! It's me, Milo! I've taken the Comment Awards over for Queer Girl this week so that she can go buy me the best salmon cookies and then arrange a playdate for me and my FRIENDS. I am ready to do my duty and I will not even take time off to bark at the delivery person, for today I am Milo, King of the Comments!
What do you think comments taste like? Do you think they taste like salmon cookies or like chicken cookies? I HOPE IT'S SALMON.
This week, Dani Janae and Shelli Nicole talked about Lizzo's Watch Out for the Big Grrls. I've seen one episode with Queer Girl and we are rooting for Charity!
Every one of Kayla's quizzes is like a Choose Your Own Adventure story, which is perfect, because I LOVE adventure. This week, she asked: Which Villanelle/Eve Moment Are You?
I hear that not much happened at the Oscars this year, besides this! Historic! Ariana! DeBose! Win!
Listen: breaking up is hard to do. I should know — Queer Girl TERRIBLE at breaking up with people. But, as Dani Janae points out in this week's You Need Help, it is not actually impossible… and sometimes it's for the best!
20 Foods I Ate Because of Fictional Characters, Ranked. This is the best post in the world and I will eat all of these! Please send them to me right away. DM (dog message) me for my address.
This is a must-read essay about Killing Eve and also IT HAS CATS IN IT. Like the ones who tightrope walk across my back fence and stare at me from the front hedge. Cats!!!!
And finally, there were so many fantastic essays this week, the week of Trans Day of Visibility: Jenna wrote about the Catch-22 of playing sports while existing as a trans person, Alex spoke of the depression that can come after gender-affirming surgery, and Fisher wrote about walking out of the closet for the last time as a transgender medic. I would like to make salmon cookies for all of you.
Then there were your comments! (P.S: HI SOCKS!)
---
On 20 Foods I Ate Because of Fictional Characters, Ranked:
The Can Dogs Eat Turkish Delight? I Bet They Can Award to EAHP:

And the Dogs Can't See Red Or Green But I'll Try These Anyway Award to iamamisfit1:
On No Filter: These Post-Oscars Parties Were Actually Where All the Best Looks Were Served:
The Zendaya as Link (and Milo as Sidekick) Award to Kristana and Stacie:
On FYP: Tell Me—What Really Went On In Your Sorority?
The What's A Kink? Is it Like Fetch? Award to Maria:

On Pop Culture Fix: Get Ready for "Crush," Hulu's New "Very Gay" Rom-Com:
The Screen Time (HI SHARKY) Award to Caitlin: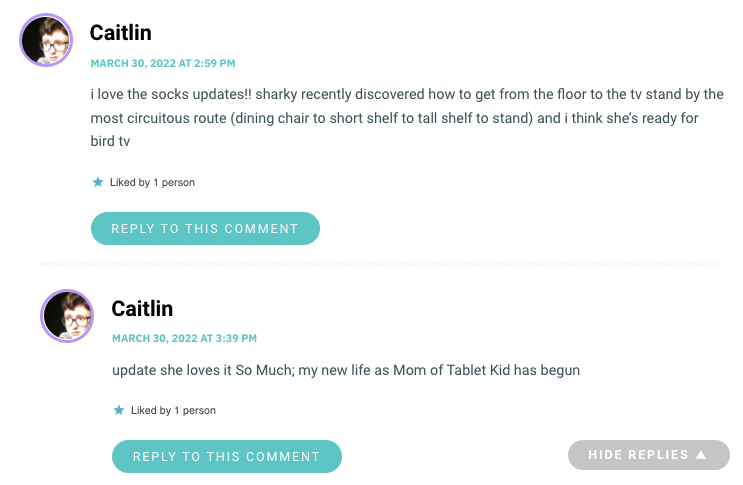 And on Killing Eve's Final Season Proves The Only Person Eve Was Ever Fooling Was Herself:
The Let's Bark Together Award to kaelen:

And the In Season Five, They Adopt A Dog Award to Arvan and Bee: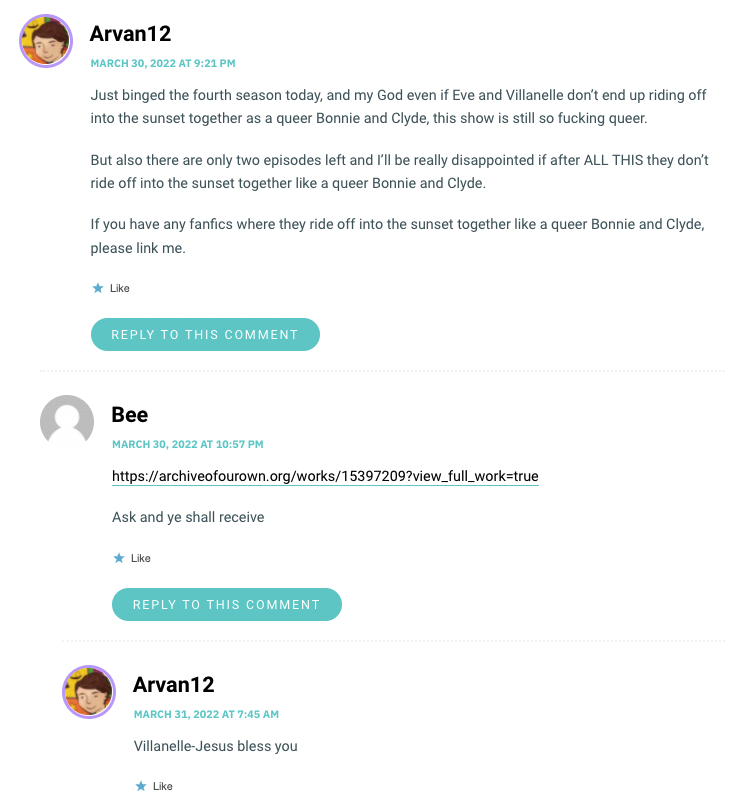 ---
See a comment that needs to be here? Let us know! Tag my human [at] queergirl!