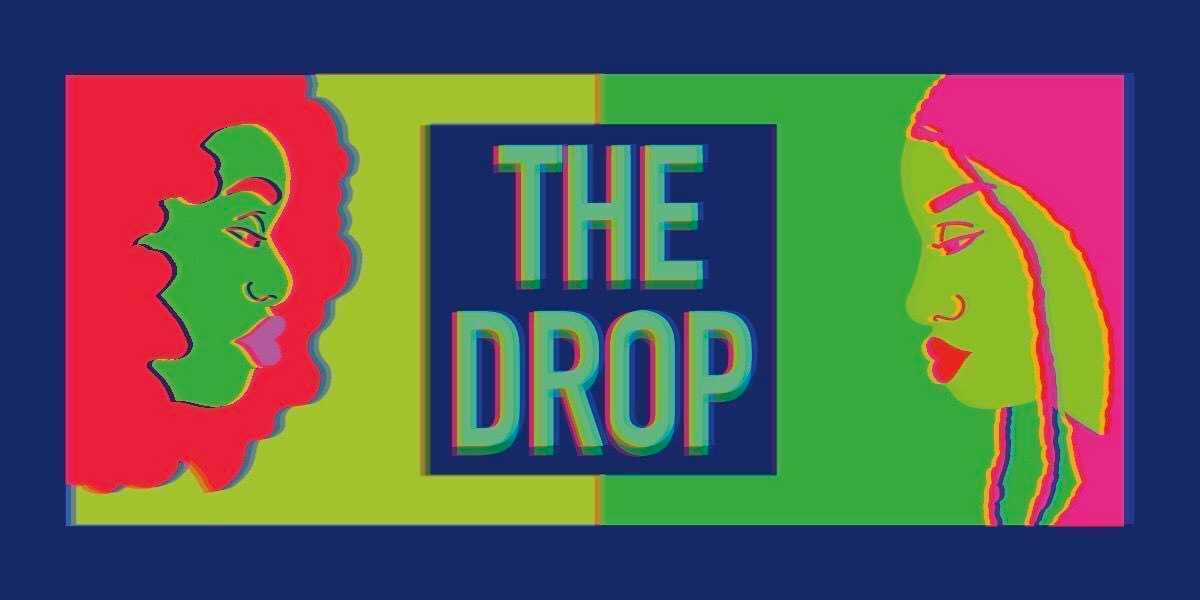 The Drop is an ongoing series where Dani Janae and Shelli Nicole chat about Queer Black Pop Culture. This time they chat about Lizzo's new show (streaming only on Amazon) Watch Out for the Big Grrrls. In the reality series, she brings 10 girls from all around the country out to L.A with the hopes that a few of them will join her on tour as her backup dancers. They chat through feelings about fat representation on reality TV, coded language about bodies, the amount of joy and ass on the series, and of course their thoughts on the show's main babe — Lizzo.
---
Shelli Nicole: Hiya! Okay, so we got a sneak peek at the show and I am hella interested in hearing what you thought about it!
Dani Janae: Let's get into it! So I was thinking, this is an Amazon show but, did you see much promo for it over the past couple weeks? I feel like I only saw it in passing.
Shelli Nicole: I had NEVER heard of it until it came across my virtual desk from some folks here at Autostraddle. That was hella confusing to me too because I actually do watch quite a bit of content on Amazon and still didn't see anything about this. If there are government agents in our phones they would def have known that this is the show to recommend to me you know?
Dani Janae: Lol exactly! You got a reality TV show with a major pop star! You should be screaming about it.
Shelli Nicole: Had you heard of it? I feel like you hadn't, 'cos I follow you on social and you repost plenty of hot fat content and I feel like you would have shared this.
Dani Janae: I saw it a lil bit ago because a friend liked a video Lizzo posted of it on Twitter, but I was mindlessly scrolling and didn't go back up to investigate. I thought she was just promoting a new music video or something.
Shelli Nicole:How do you feel about Lizzo in general? Are you a fan?
Dani Janae: I wouldn't call myself a big fan. I like a few songs like Juice and some other big hits but I rarely listen to her music. I love her personality and the fact that she is such a champion of other fat people! She also has to deal with so much hate and I think she does it gracefully. I followed her on tiktok before I deleted the app, what about you? 
Shelli Nicole: I dig her you know, like, we have some commonalities — we're both fat talented hotties from Detroit — and I like her music. I've followed her career for a while but I think I learned more about her outside of that while watching this show honestly. I think we are on the same page about not wanting to have our bodies be so political to the entire world, but still wanting your presence to mean something to those who do look like you and inspire them in some way.
The show is about finding new backup dancers to go on tour with her, but I wanna pause on that and ask what you think about the term Big Girl?
I think it's a very Black term, one that came before plus-size (I think?) and def before Thick but I —don't like it? I'd much rather just use the word Fat or even Thiccc, but Big Girls low-key feels not great to me. I think it's 'cos it's wrapped up in the ways it was used towards me in my childhood from mostly women family members or ladies at church, and of course the odd male commenting on a tween girl's body…
Dani Janae: I also think it's a very Black term! I didn't mind it, there are of course more accepted ways to refer to fat women but I think Big Girls is less clunky than Plus-Size and less offensive than Fat. I use both those terms for myself, I think as a way to reclaim them, especially fat. But I can see how it would make people uncomfortable.
Shelli Nicole: That reclamation of the word is exactly what I think Lizzo is doing and that's also why I wanted to ask you about it, I use a lot of the terms interchangeably too. I don't think I purposely set out to use Fat as a way to come to reject the negative connotation that comes with it, I think it sort of just happened as I came to terms with my body, who I was, and how I looked you know?
Dani Janae: I agree. I think it's a super fun show that gave us a lil drama, lots of dance and rigor, and a glimpse into Lizzo as a woman and an artist that I hadn't seen before. Like obviously you get her fun videos online and her music but like who she is as a person was still a bit of a mystery to me. I think her personality came through in the challenges she chose and the way she talked to the women on the show.What did you think of the women on the show?
Shelli Nicole: I liked most of them, but there were some that I just was not feeling and I LIKED that. It's that drama that you're talking about you know? Because they very well could have set this show up in a sorta coddled way and made it very woe is me, with everyone crying about being fat the whole time. Oftentimes people who create shows where fatness is the subject are like "Okay they are all already fat, we can't bring on people who are mean or rude too." but it's like YES YOU CAN! You can be mean and fat lol, both of those things can be true!
Dani Janae: Lol yes exactly! I think there is often a tendency to infantilize fat people and be like "awww you're a big teddy bearwp_postsAnd it's like nah I can be mean too. 
Shelli Nicole: Did you have a favorite episode? I really dug that each one was an hour long! The show def had a BUDGET which was so beautiful that they didn't skimp on any of the details — including how fucking good Lizzo looked in every single one.
Dani Janae: Hmmm I really liked the one where the sensual movement artist came in and worked with them on connecting to their bodies, I loved that episode.And yes that show had BUDGET!!
Shelli Nicole: THAT EPISODE WAS MY FAVORITE TOO!!
Dani Janae: That was such a good episode. I loved seeing fat women get naked and vulnerable and get to see their bodies in a whole new beautiful light. There was a challenge on tiktok a few months ago that was like "watch the opening credits for nocturnal animals. It's so GROSS!wp_postsAnd it was just fat people naked and dancing. So much media for us is like that. Being the butt of the joke. Being the gross factor. It was just so good to see women tapped into their bodies in a loving way and see the beautiful photos that resulted.
Shelli Nicole: It was incredible, I found myself getting mad that the one where they were the most vulnerable was my favorite. They shared their traumas around things and I didn't want this episode — where they happened to be doing that — to be the one that folks focused on the most. Those are usually the only times that folks wanna listen to fat folks but…it was still so fucking beautiful.
I wrote down something someone shared in that episode that stuck with me. One of the girls was talking about her younger self, saying she would think, "If I'm fat, why I gotta be Black too?" referring to her complexion. That got me 'cos WOW THAT WAS ME IN MIDDLE SCHOOL.
Dani Janae: Yesss!! Charity really touched my heart, especially with her being one of the older girls who struggled, but still tried really hard and was a fantastic dancer! I really loved that Moesha shared about being adopted and how that affected her perception of herself because girl SAME.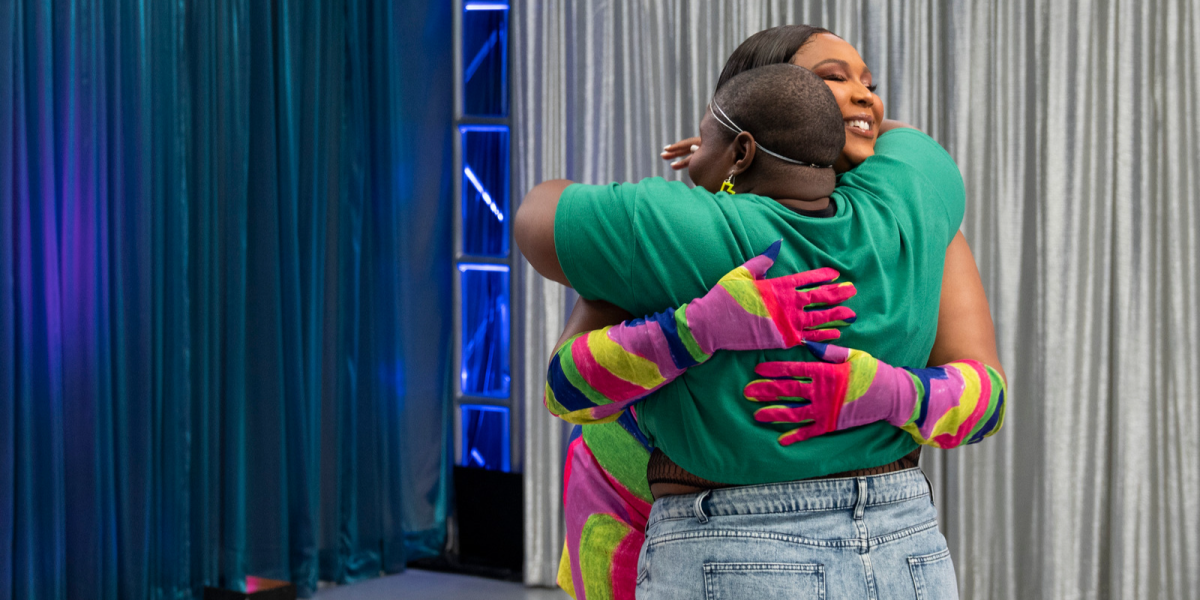 Shelli Nicole: I'm not the biggest fan of reality TV these days, so something needs to be either super trashy or super niche to bring me in and this def was doing that just a few episodes in. There's also just — so much joy in the series.
Dani Janae: The joy was definitely palpable. I felt it through me when I was finished watching it. It made me want to do all the things the Big Girls were doing!
Shelli Nicole: In the house the girls are being playful and silly, folks are supportive but still quite competitive. There is so much laughter, smiling, and jumping around. They were actually happy and excited to be there, in this mansion just living their best lives!
Dani Janae: I loved how they were so supportive of each other and really championed each other. I was like, you can't get that many people together in one house and not have lots of heads butting but they somehow avoided lots of drama and negativity.
Shelli Nicole: Also — the BAWDY in this show.
Dani Janae: Girl the sheer level of BODY. I was sweating in my apartment when it was like 60 degrees.
Shelli Nicole: Like BODY BODY too, from jump. Tummies, thighs, bare arms, and of course ASS. We were talking a few days ago about the show, and I didn't believe you when you said there was so much ass but I should have because my goodness it was EVERYWHERE and I am not complaining 'cos everyone is hot.
Dani Janae: Everyone is so fine, and I loved that it wasn't just a standard body type across the cast, you of course had your hourglass, but there were women with big tummies and arms like you said. I was like "Okay this is so refreshing to see."
Shelli Nicole: Did you feel like it was lacking anything? I ask because in the show, Lizzo says she had to liberate herself before she could help other people, and at the core of this show that's what she is trying to do. She is trying to give them a chance to fulfill a dream, to see themselves as full bad bitches, she's paying her own liberation forward and damn — isn't that the dream, the goal? What a thing to be able to say you've truly done.
Dani Janae: Not really? I walked away from it feeling very satisfied, at the end of the day it gave me competition, which could have easily been sacrificed to appease people but like Lizzo said from the first episode, it's an audition and not everyone was gonna make it. It had heart, emotion, laughs, and sexiness. It felt very well rounded.
Shelli Nicole: I feel the same, it could have just been another run-of-the-mill reality show — which honestly I would have been fine with because why do marginalized folks ALWAYS have to be expected to go above and beyond — but it also had layers, and those layers just so happened to be stuff that I could earnestly connect with. I know we can't spoil it, but did any of your favs make it to the end?
Dani Janae:Yes!! One of my ultimate faves made it and I was so excited. What about yours?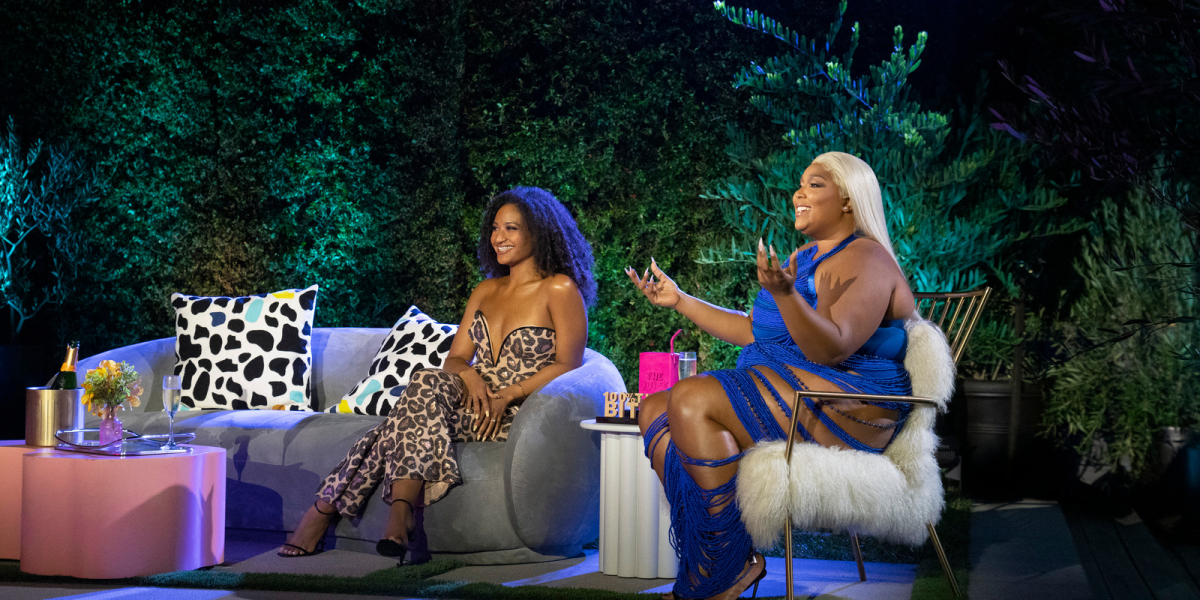 Shelli Nicole: YES and I screamed because she deserved it! Wait, I know what could have made this even better. What if two of the girls in the house like started, crushing on each other? Dani Why am I always trying to make wholesome things dykey and naughty?
Dani Janae: Listen i was hoping for a lil dykin too!! Also, I wanna say more but I don't want to spoil one of the funniest moments in the show lol
Shelli Nicole: So that just means we have to end this convo here so you can just text me and it can be our secret!
Dani Janae: LMAO yes!
Shelli Nicole: Thanks for talking to me again about cute fat hot girl shit!
Dani Janae: Yes, always love talking to you!