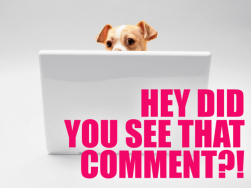 Hi muffins! Today in my corner of California there are rain clouds in the sky and the temperature has dipped below 90 for the first time this entire smoke-choked summer, and I'm into it. (I may have sung Christmas carols in my car this morning). Is it Fall yet, please?
This week, Molly wrote this really beautiful thing about drinking (or, not drinking).
The Bold Type had its season finale, which Kayla recapped! Don't tell me what happens, I'm watching it later tonight.
Erin watched Bloomington, and saved us all the trouble.
The Queer in the Stacks Gallery is here! You're all perfect and amazing, and so are your books!
Heather, my hero, wrote a profile of Jenny Owen Youngs and Kristin Russo, my other heroes. THERE ARE STILL SO MANY GOOD PEOPLE IN THE WORLD, FRIENDS.
And then there were your comments!
---
On Also.Also.Also: Queers in Power Suits and Other Stories for Your Week:
The Ripley's Believe It Or Not Award to Kristana: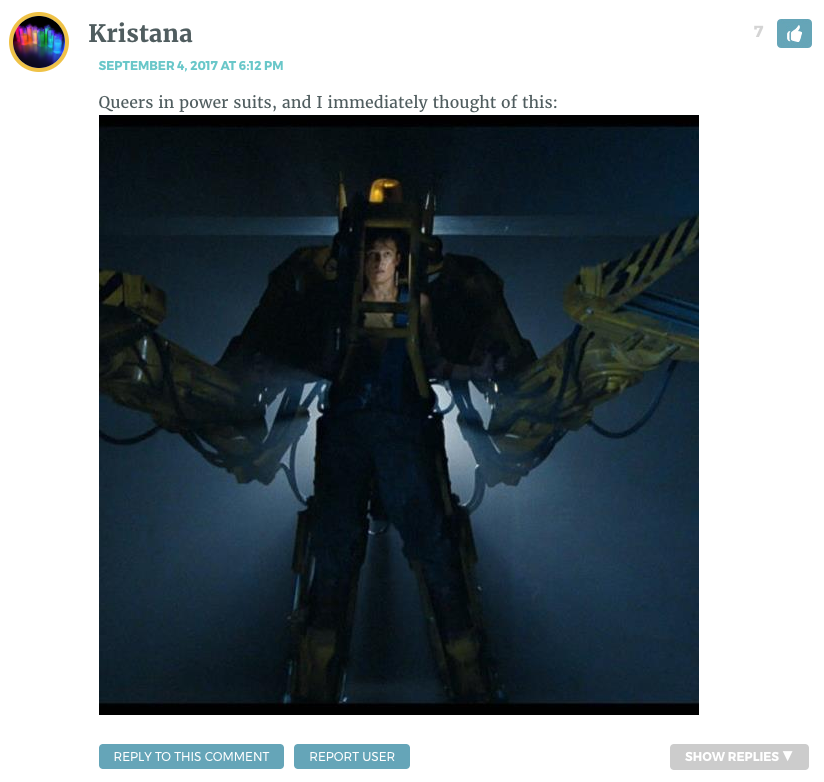 On The Earth Is Not Doomed: A Weekend With Kristin Russo and Jenny Owen Youngs:
The Everything, Everything Award to Alice and Ariel:

And the PATROL CAT READS AUTOSTRADDLE Award to, well, Patrol Cat:

On AM/PM: Tender Tomboy on a Bike:
The Happy Working Song Award to Chandra: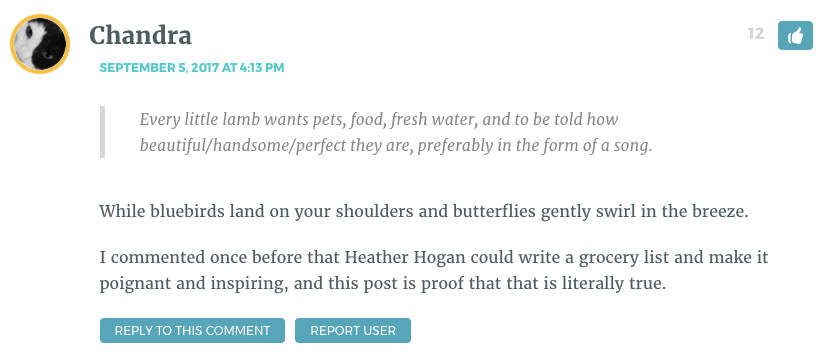 And the Dumbledore's Army Award to Claudia Donovan:

On I Watched Lesbian Classic "Bloomingtonwp_postsand Hoooo Boy This Is a Lot:
The Count Tabula Award to Caitlin:

The Cold, Hard Facts Award to Rous Rose: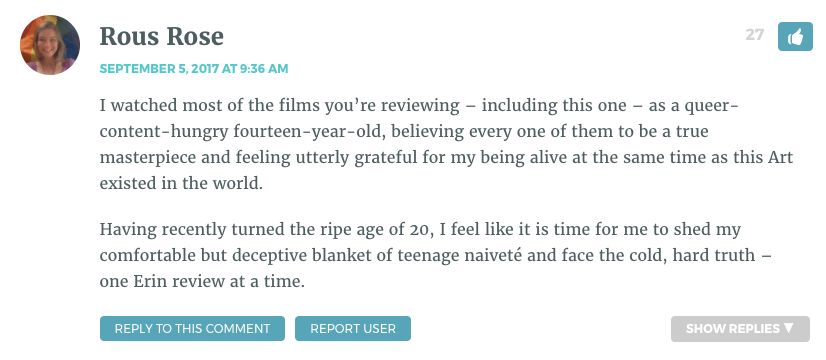 The Corn With a Y Award to Katy with a "y":
And on Also.Also.Also: This Headline Is Trying to Avoid Apocalyptic Hyperbole But Damn, and Other Stories:
The Calm In The Storm Award to Allison:
---
See a funny or amazing comment that needs to be here? E-mail me at queergirlblogs [at] gmail [dot] com!