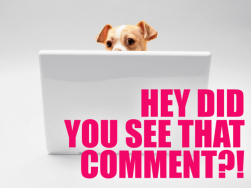 Hi muffins! What are you up to this weekend? I'm going to nurse what's left of this cold, but first it's off to Trader Joe's to try and put together a cheese board even half as pretty and delicious as Laneia's gorgeous creations. Wish me cheese luck!
This week, Mey saw Coco, and it changed her whole life.
This is the cutest, Elle Mills is the cutest, and I want to wrap her in a hug as big as that rainbow wallpaper around her house: Watch YouTube Star Elle Mills Come Out, Feel Your Heart Grow Three Sizes.
Straight people are still not okay. (Three guesses on who wrote this one!)
Want to wear your politics on your sleeve? Nora's got tips!
I think that you should read this. 
Teddy Geiger Teddy Geiger Teddy Geiger Teddy Geiger! ❤
And then there were your comments!
---
On No Filter: Evan Rachel Wood In The Kitchen With The Turkey Baster:
The 2 Become 1 Award to Blackmar, Cleo and Carmen SanDiego:
On "Buffy, It's Cold Outside" Is the Gayest Holiday Classic Since "Carol":
The Relativity Award to D:

On Pop Culture Fix: Look Out Lesbian Ken, Gay Agenda Barbie Is Here and She Looks Great:
The 50 Shades of Pink Award to Anna, Kristen and Lucky#19:
On Let's Make Cheese Boards and Never Leave the House Again:
The Personal Brand Award to Rachel:

And on Straight People Watch: Fall 2K17:
The Blue Dream Wedding Award to Vicky (also, do yourself a favor and read the whole thread, the puns are amazing):
The Nice Things (And Why We Can't Have Them) Award to Even Rachel Would:
The Tag Team Award to Linnea and Natalie:
And the Harold & the Search for Lesbians Award to Rous Rose: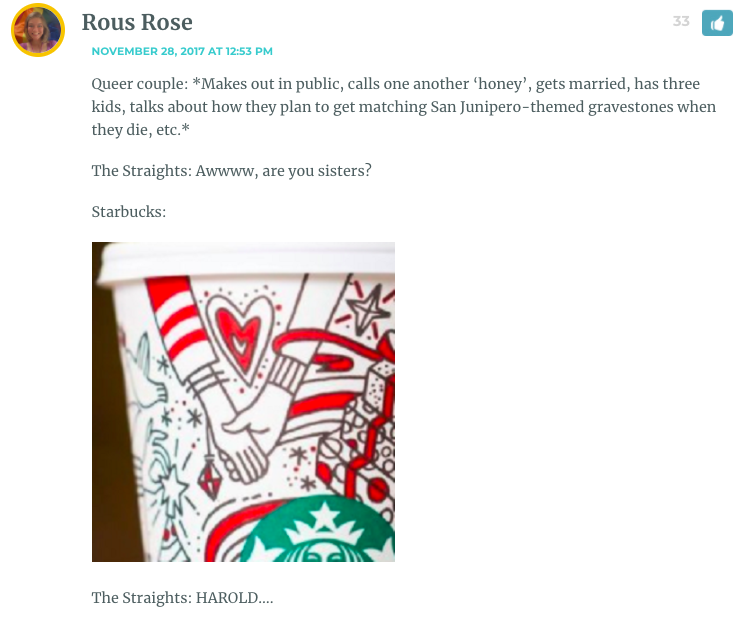 ---
See a funny or amazing comment that needs to be here? E-mail me at queergirlblogs [at] gmail [dot] com!