Dearest,
It's December 1st, which means it's time, once again, to begin celebrating the true reason for the season, Carol! There will always be those who lose sight of the real message of this joyous time, choosing to focus on notions and boat tickets, instead of the lessons laid forth by Our Lady of Waterloo. To ensure that we will not fall prey to these false gods, I have created a 25 Days of Carolmas Advent calendar with meditations and prayers for each day of this holy month. May it guide you as you seek what is stretched out ahead of us, a perpetual sunrise.
That's that,
Heather
---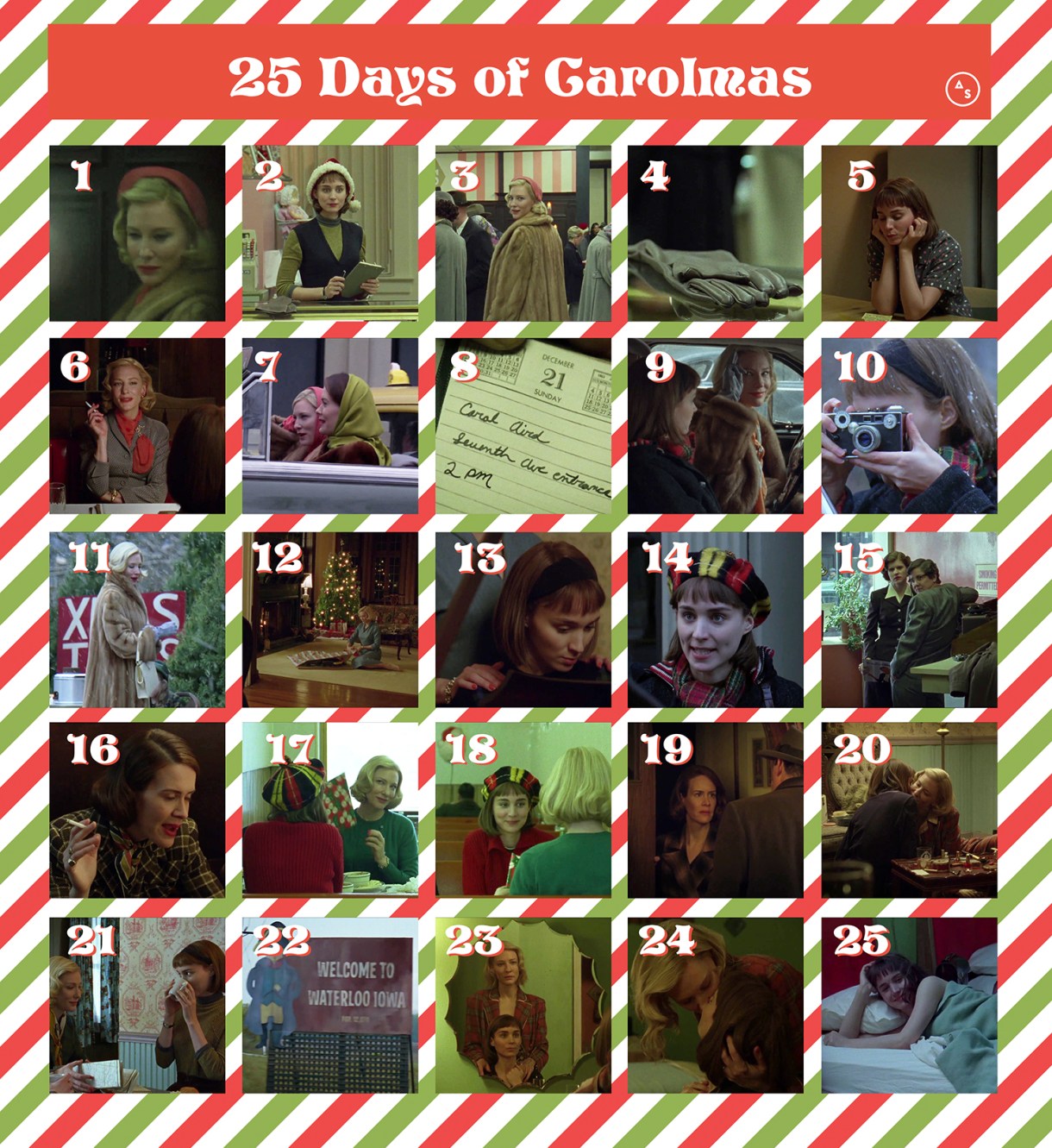 ---
Carolmas 2017: Selected Readings and Meditations
Day 1 Prayer: May I not be distracted by the world's Bright Betsy's, who cry and wet themselves.
Day 2 Meditation: "Listen — are you breathing just a little, and calling it a life?" – Mary Oliver
Day 3 Meditation: "The lion, which is mightiest among beasts and does not turn back before any." – Proverbs 20:20
Day 4 Meditation: "There are no mistakes, only happy accidents." – Bob Ross
Day 5 Meditation: "How far that little candle throws his beams! So shines a good deed in a weary world." – William Shakespeare, The Merchant of Venice
Day 6: Meditation: "Some of them need a good forking." – Mary Berry, The Great British Bake Off
Day 7 Meditation: "Now and then women should do for themselves what men have already done — occasionally what men have not done — thereby establishing themselves as persons, and perhaps encouraging other women toward greater independence of thought and action." – Amelia Earhart
Day 8 Meditation: "If you come at four in the afternoon, I'll begin to be happy by three." – Antoine de Saint-Exupéry, The Little Prince
Day 9 Prayer: Fling her from space, Lord.
Day 10 Meditation: "To take a photograph is to participate in another person's mortality, vulnerability, mutability. Precisely by slicing out this moment and freezing it, all photographs testify to time's relentless melt." – Susan Sontag
Day 11 Meditation: "The movement of your hands is the long, golden running of light from a rising sun; It is the hopping of birds upon a garden-path." – Amy Lowell, In Excelsis
Day 12: Prayer: Grant me the courage to invite her 'round.
Day 13 Meditation: "Ah music! A magic beyond all we do here!" – Albus Dumbledore, Harry Potter and the Philosopher's Stone
Day 14 Meditation: "A lovely cheese pizza, just for me!" – Kevin McCallister, Home Alone
Day 15 Meditation: "Gender is the poetry each of us makes out of the language we are taught." – Leslie Feinberg
Day 16 Prayer: Oh, give me what it takes to handle a redhead.
Day 17 Meditation: "A national underground network of pink pistol-packing lesbians is terrorizing America." – Bill O'Reilly
Day 18 Prayer: I give thanks for a mind that hasn't thought about Richard all day.
Day 19 Prayer: Grant me the wisdom to understand it's not my responsibility to help Harge with that, and the strength to slam the door in his face.
Day 20 Prayer: May the rate be attractive.
Day 21 Prayer: Bless me with a woman to make eye contact with when a man tries to sell me a sewing kit.
Day 22 Prayer: Teach me when it's time to surrender.
Day 23 Meditation: "I said, 'I will climb the palm tree; I will take hold of its fruit.'" – Song of Songs 7:8
Day 24 Meditation: "I have come into my garden, my sister, my bride; I have gathered my myrrh with my spice. I have eaten my honeycomb and my honey; I have drunk my wine and my milk." – Song of Songs 5:1
Day 25 Meditation: "It came without ribbons. It came without tags. It came without packages, boxes or bags. And he puzzled and puzzled 'till his puzzler was sore. Then the Grinch thought of something he hadn't before. What if Christmas, he thought, doesn't come from a store. What if Christmas, perhaps, means a little bit more." – Dr. Seuss, How the Grinch Stole Christmas