Welcome back to Let's Get Weird, a judgement-free place to talk about fashion and feelings!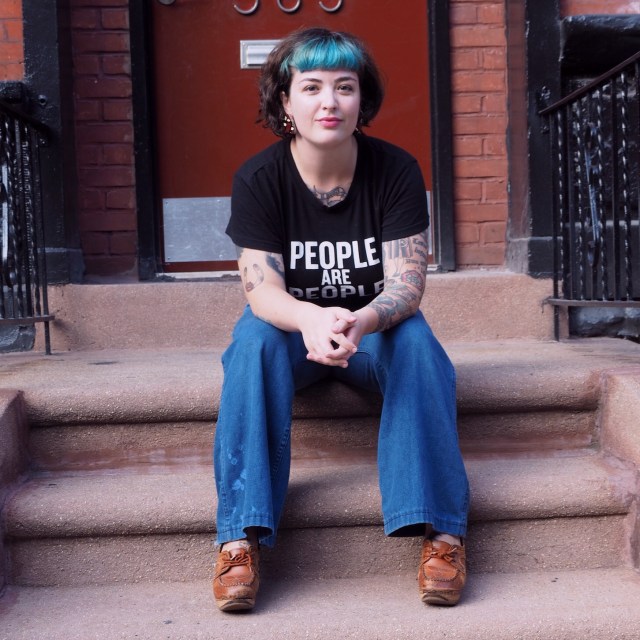 T-shirt feminism; it's a thing, I know. I've even made fun of the bogus "The Future Is Female" shirts popping up all over the internet as retailers clamor to profit off the lingering sentiments of the would-be first woman president and the Women's March. Still, though, I find myself drawn to wearable items that state my beliefs and benefit worthy causes; not because capitalism is activism, but because fuck, on top of the myriad problems that existed pre-Trump, this administration is turning out pretty much exactly how I imagined it. Exactly how the majority of white men I know, who of course believe in the inherent sense of other white men and the power of checks and balances, told me it wouldn't.
They're rolling back our job protections; deporting people who had the nerve to seek legal protection from domestic abusers; encouraging law enforcement to use excessive force; banning trans people from the military, and refugees from the country altogether; doing their damnedest to take away birth control and abortion rights. Yes, I'm donating what I can; yes, I'm demonstrating; yes, I'm calling my representatives. But also, if I have the option of wearing essentially a giant sign around my neck at all times while doing those things that says to people like those aforementioned complacent white men, HEY ASSHOLE, PERHAPS GIVE A SHIT ABOUT YOUR FELLOW HUMANS, I feel like I probably should go ahead and do that. Right? Why do fewer things at once than I possibly can? I'm flailing like a fish out of water — aren't you?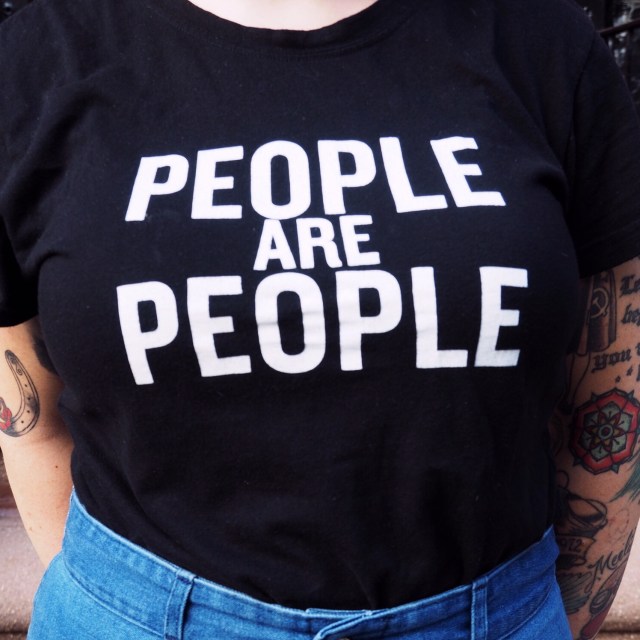 In late 2016, I asked a bunch of friends who I imagined would be most vulnerable under this administration to take part in a photo project about the political significance of clothes. Only a few wore slogan t-shirts like mine; for most others, their regular wardrobes were enough. The personal is always political, but in Trump's America, wearing a headscarf or a suit jacket or a skirt can be especially so.
So I wanted to ask you — how are you dressing through what feels like the apocalypse? Are you, like me, trying to spell things out as literally as possible? Are you struggling to pull on anything besides sweats, because, well, look at the news? Or are you taking a conscious but more subversive route to political dressing, wearing things that emphasize or celebrate your fatness, or your blackness, or your non-binary gender, or your disability?
If it's the first answer, you can pick up my shirt from Leggo Your Ego — or, for a more specifically queer bent, their tee benefitting the OneOrlando Fund. And whatever it is, tell me about it in the comments.