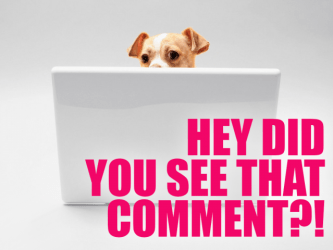 Greetings, intergalactic voyagers! Hop on board as we journey through the Straddleverse.
We spent the week doing subversive cross-stitching, feasting on salads without lettuce and watching the videos for "Bad Blood" and "Feeling Myself" over and over again.
Gabby hosted the Friday Open Thread party, Raquel talked about about navigating trans identity at college and Kate reported on Ireland's marriage equality referendum.
In other news, Cate Blanchett isn't a lady's lady after all, "Mad Max: Fury Road" is the feminist action movie we've been waiting for and Autostraddle's Ultimate Lesbian Sex Survey continues to give us life.
---
On B is Hilarious: What She's Doing When She's Not Texting You Back:
The Stationary Award to Margot:

The Even An Emoji Would Do Award to Allison:
On Friday Open Thread: Longing and Lusting for the Open Road:
The Effing Perfect Award to Sara:
On Sorry Y'all, Cate Blanchett Didn't Actually Have Many Relationships With Women:
The How Can We Ever Trust Again? Award to Darcy:

The Punder Woman Award to Chandra: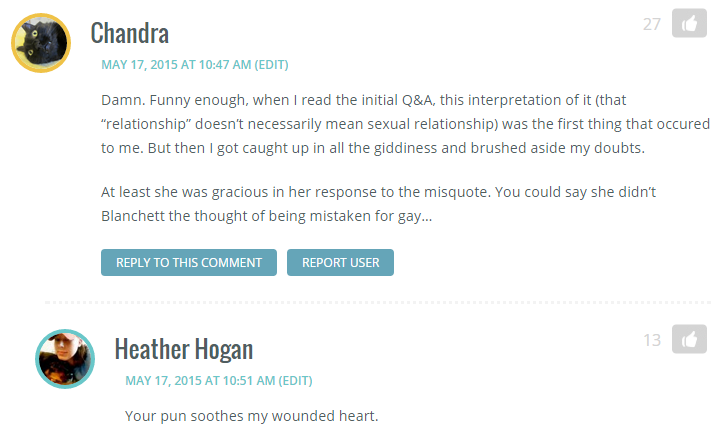 The Avoid Harmful Irritants Award to Blackmar and Katie: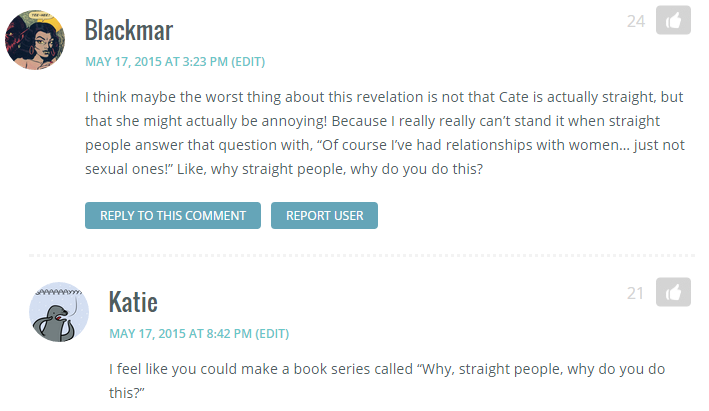 ---
See a clever, hilarious or thought provoking comment around this website-ship? Email it to me at: carrie [at] autostraddle [dot] com!