feature image via Shutterstock
Hello road warriors, nymphs and radical debutantes! Welcome to this week's Open Thread. We've had an exciting week. We saw Furiosa the Movie in theaters, used tarot cards to guide our self-care practices, and figured out that we're all wondering what she's doing when she's not texting you back. So many things were accomplished and still the beautiful, extended, Memorial Day weekend is upon us. You know what that means for us in the States: beaches are open, people are on holiday and it's time to do the rounds at all the first-weekend-of-summer parties.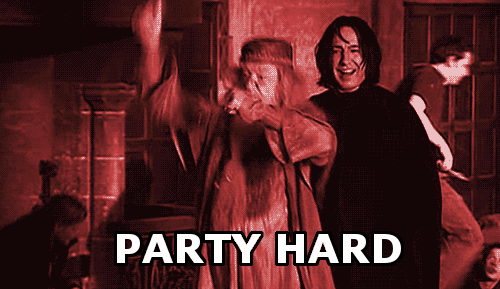 I'm not talking about boring hetero parties fueled by drinks with names like Lemon Lime Strawberry Hennessy ColadaRitaBloodyLongIsland, where dudebros are acting a fool and in less than six hours the entire thing will be covered in vom and passed out people. To me, that's not a party; that's a dangerous, stinky, hot mess. Or just something weird where Zac Efron works his poom poom.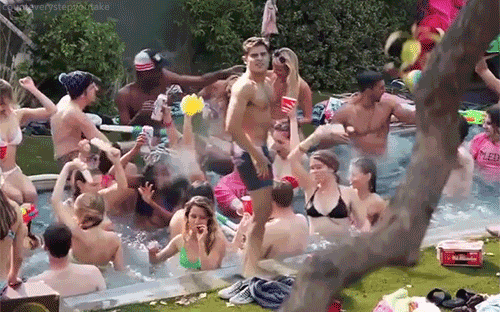 I'm talking about queer parties with brujas, loverbois, Harry Potter heads, and geeked out cyborgs. Parties where introverts have a space to be quiet and Extroverts have the dance floor.
We Party Like This:
And Like This:
Tonight, I'm going to a Bad Lesbian Movies On Netflix Party and I wish you all were coming with me. It's so chill. There's a mix of sober and non-sober folks, introverts, extroverts, inbetweenaverts, and nice jumble of ethnicities and identities. This shit is gonna be so v. chill and still it's the first party of the summer for us. The only way it'd be better was if it was also a slumber party.
So how do you party, baby tigers? Does it have to be loud, sweaty, and sexy? Or are there only two people at your party, and you're one of them? Are you light as a feather and stiff as a board? Do you dance? Do undertake the very important job of holding up the wall at a party? Is a party filled with you and your baby and your friends and all their babies? Or are you naked and dancing with non-baby-having friends right now? Tell me. Also, got any safe for work party pics? Probs not, right? Here's one from me!
Also, as always, please use the thread to share a week in your life. I've got two job interviews next week and my best little homie is napping on my couch right now. I'm happy and it's weird. So tell me happy things, anything that made you smile this week.
Ain't no party like an AS party cuz we party on top of a fucking mountain.
---
How To Post A Photo In The Comments:
1. Find a photo! This is the easy part. Find a photo on the web, right click (on a Mac, control+click), hit "Copy Image URLwp_postsand then…
2. Code it in to your comment! Use the following code, and use a DIRECT LINK to the image. Your image link should end in .JPG or .GIF or .PNG or .CallMeWhateverYouWant even. I don't care, but it should be an image suffix! KINDA LIKE THIS:
If you need to upload the photo you love from your computer, try using imgur. To learn more about posting photos, check out Ali's step-by-step guide.
How To Post A Video In The Comments, Too:
1. Find a video on YouTube or Vimeo or WHATEVER and click "embed." Copy that code, but first make sure it's for 640 px wide or less. If your player is too large, it will not display properly.
2. Copy the code and paste it directly into your comment.
3. Go forth and jam.