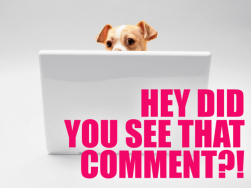 Hello, you perfect sourdough starters! I'm back from A-Camp and I feel a little bit like a Mister Rogers gif has lodged inside my heart. I'm so glad I get to spend a small corner of this Friday with all of your happy shiny faces!
This week, after Ilene Chaiken vague tweeted about a reunion of The L Word, Kayla speculated on a few directions the project could go. Making A Cat Murderer: The Mr. Piddles Story was my personal fave.
Cami wants to dapper up your graduation. You're going to look so good!
Faith had a review of the amazing, perfect coming out episode of Master of None, which may or may not have made me cry on an airplane exactly two days ago.
Jenna wants us to live our best lives by installing dimmer switches. (She also confirmed that the one mystery fuse none of us can correlate to anything actually controls that streetlight in Narnia.)
Ali held game night at the bar, which sounds like a win-win if ever I heard one.
And then there were all of your amazing comments!
---
On Visions for "The L Word" Reunion That's Maybe Possibly Happening:
The Crossover from 'El Award to verycoolname:
On 20 Recipes in Honour of British Sandwich Week:
The Bready Brighton Butties Award to Beth: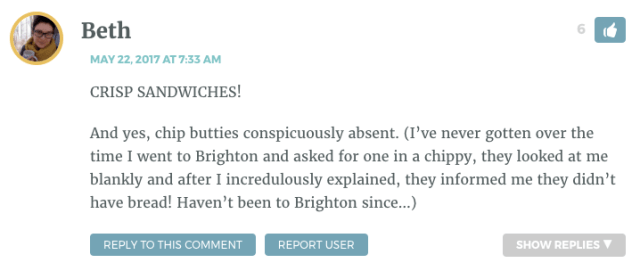 On 10 Very Gay Excerpts from Vita and Virginia's Love Letters:
The Kissing, Laughing, Fighting, Knotting Award to Emma:
On Pretty Little Liars Episode 715 Recap: The Heart of The Thing Is Mechanical:
The Hello Kitty Award to Mina: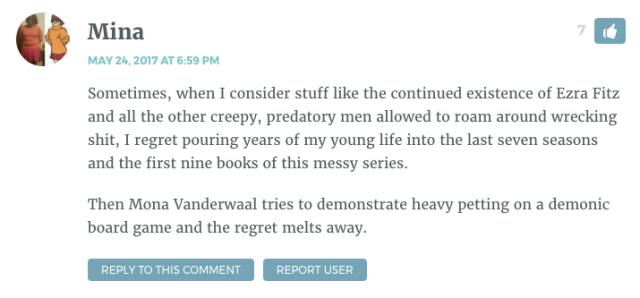 On "Supergirl" Episode 222 Recap: Strong at the Broken Places:
The Eyeballs to Entrails Award to Nina:
On Mainstream Film Said "Mmmm Nope" to Representing Queer Women in 2016, GLAAD Report Reveals:
The How Bout That Award to Nani Albornoz:
On Pop Culture Fix: Poussey and Taystee Reunite Forever in San Junipero:
The North Starchild Award to Carmen SanDiego:

---
See a funny or amazing comment that needs to be here? E-mail me at queergirlblogs [at] gmail [dot] com!