So much happened while our entire staff was away at A-Camp. I walked into the Variety Night of a Thousand Varieties on Friday and Kayla thrust her phone at me like, "Did you see this The L Word reunion business?!" And plus, even more important than that rumored resurrection, is the one shared by Taystee and Poussey in San Junipero that also happened without our knowledge!
https://youtu.be/tCmGiiinH1M
---
Teevee
There's a little bit of new footage for Orange is the New Black's upcoming season in Netflix's summer series trailer. (Trigger warning: The 100.)
+ The key art for Wynonna Earp's second season is here!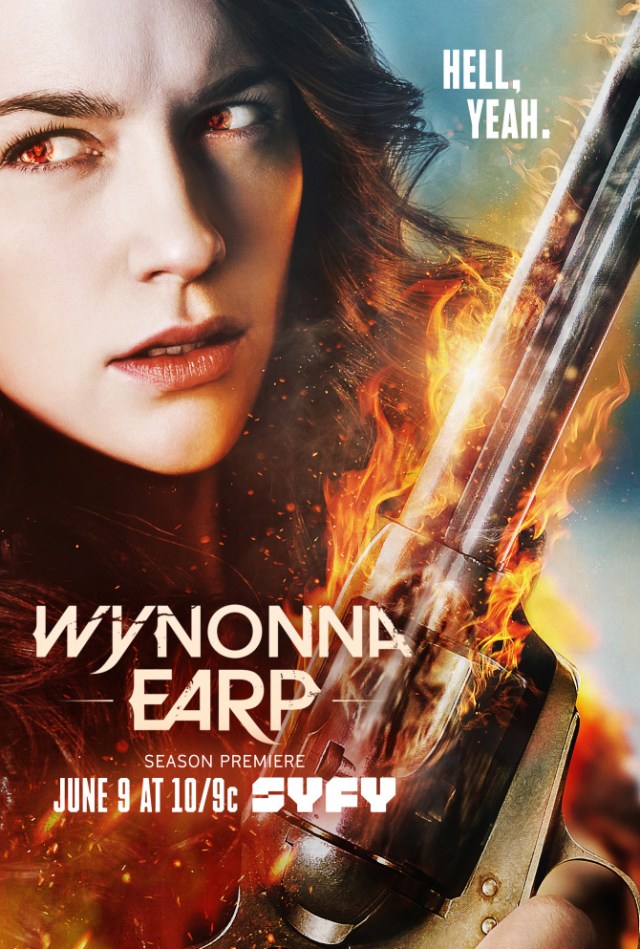 + Ellen is the latest high profile comedian to sign on for a Netflix special.
"It has been 15 years since I did a stand-up special. 15 years," DeGeneres said in a statement. "And I'm writing it now, I can't wait. I'll keep you posted when and where I'm gonna shoot my Netflix special. I'm excited to do it; I'm excited for you to see it."
+ Jessica Capshaw talked to Yahoo! Style about her forever love for Arizona Robbins, and about how her on-screen relationship with Callie happened.
"[Shonda Rhimes] called me into her office and she was really direct. She was like, 'I want you to stay for another episode, and in the next episode, you're going to kiss Callie,'" Capshaw tells Yahoo Style, referring to her former onscreen partner played by Sara Ramirez. 'I'm game to try stuff. So I was like, 'Yeah. OK!'"
+ Hulu's Casual will feature seven women directors this season, including Carrie Brownstein.
+ Here's the trailer for Queen Sugar's second season!
+ I know it's not gay or anything but I'm still really hyped to hear Lin Manuel-Miranda's gonna be in the new Duck Tales!
---
Movies
+ Carrie Fisher's last Star Wars photoshoot landed on Vanity Fair yesterday and crushed my heart into dust.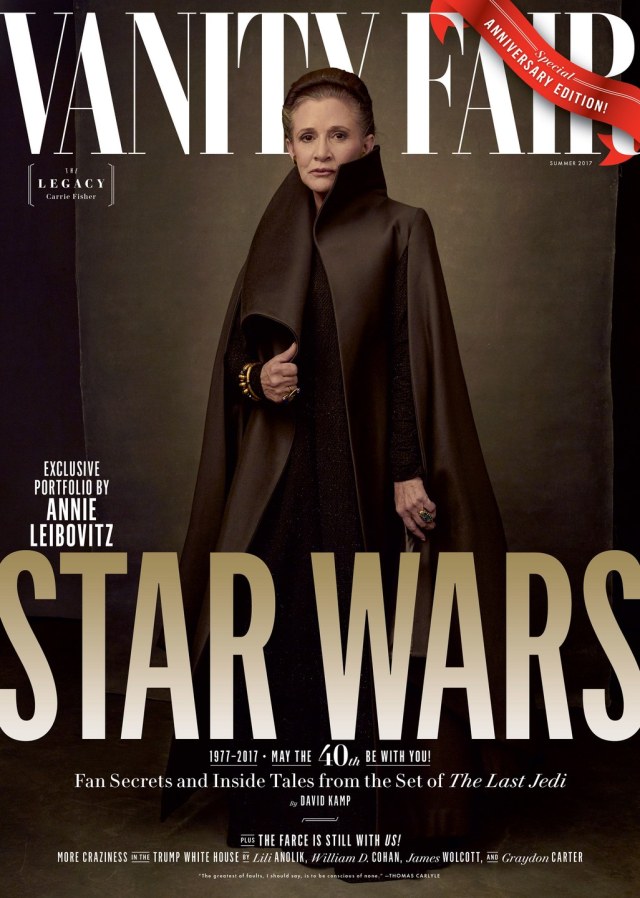 + Alamo Drafthouse is doing a special Wonder Woman screening for women only, and guess who's pissed about it? Yep, it's men!
+ This Wired piece on the cult of Carol fandom is ridiculous but I'm never going to pass up a chance to talk about Carol.
Queer Humans, Out and About
+ The DNC's new CEO is a lezzzzbian.
+ New York Magazine wonders if girl-on-girl kissing is still shocking on Broadway.
+ Here's your first look at Gillian Anderson as David Bowie on American Gods.