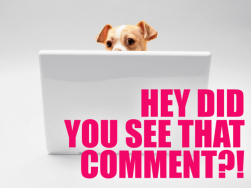 Hi friends! The rest of the world might be a bit of a mess, but this was such a very good week here on Autostraddle dot com! Give yourselves a little round of applause, get a quick drink of water, and settle in – there are lots of awards today!
This week, Heather taught us how to be more assertive!
The team melted my heart with this roundtable about their childhood stuffed animals.
I love this column so! much! Find Your Fit: The Queer Academic Who Wants to Be Your Professor Crush.
Yvonne wrote about the tomboys and weird girls of the 90's and early aughts. (At least three of my roots are in there; who were yours?)
Um, so Disney released a novelized sequel to Hocus Pocus, and it's super queer!! Happy Early Halloween to us all!
And then there were your comments.
---
On Your Ex's Bad Breakup Behavior, According to Their Sign:
The Romeo + Juliet Award to Susan:

On The 2018 Emmy Nominations Mommi Power Rankings:
The Momment Award to thatottergirl and Emily:
On You Need Help: How to Be More Assertive (or, When to Clap Back at Men):
The Heather Hogan Told Me To…Again Award to, well, me: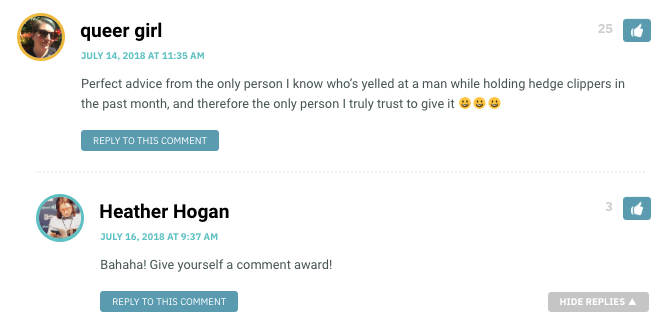 On The 16 Best Faces Kate McKinnon and Ellen DeGeneres Made While Being Held Hostage in a Car by Jerry Seinfeld:
The Fresh Tea Award to Chandra: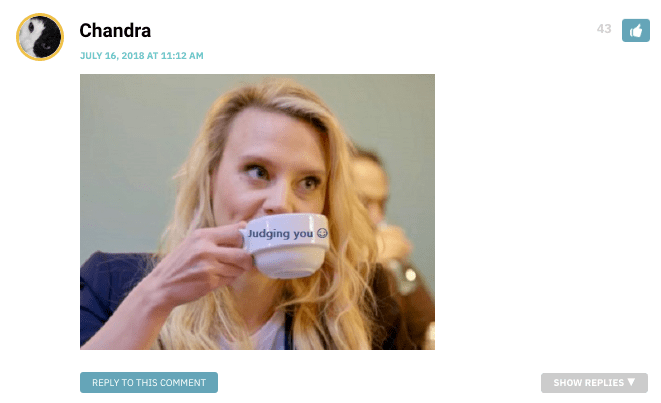 And the Squarepants Of Love Award to Laura:
On 11 Tomboys and Weird Girls From 90/00s Movies I Loved as a Kid:
The Be Your Own Hero Award to Caitlin:
On What Does It Mean to Be a "Topwp_postsor a "Dominantwp_postsin Lesbian Sex?
The Bound for Glory Award to Snaelle,  Deli Twotone, Chandra and Iarran Mé: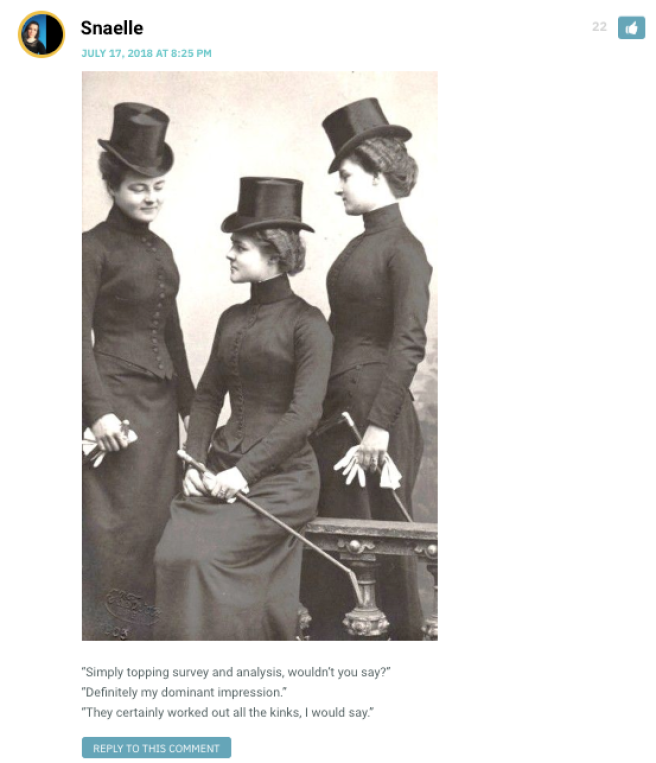 On Pop Culture Fix: What if Evan Rachel Wood Is Playing Elsa's Girlfriend in "Frozen 2"?
The Cuddle Puddle Award to Dee: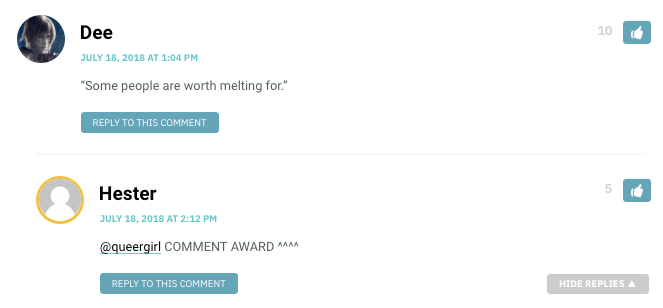 And on Disney's "Hocus Pocuswp_postsSequel Is a Teenage Lesbian Love Story!
The Gliterati Award to Ameridelphia:

---
See a funny or amazing comment that needs to be here? E-mail me at queergirlblogs [at] gmail [dot] com!