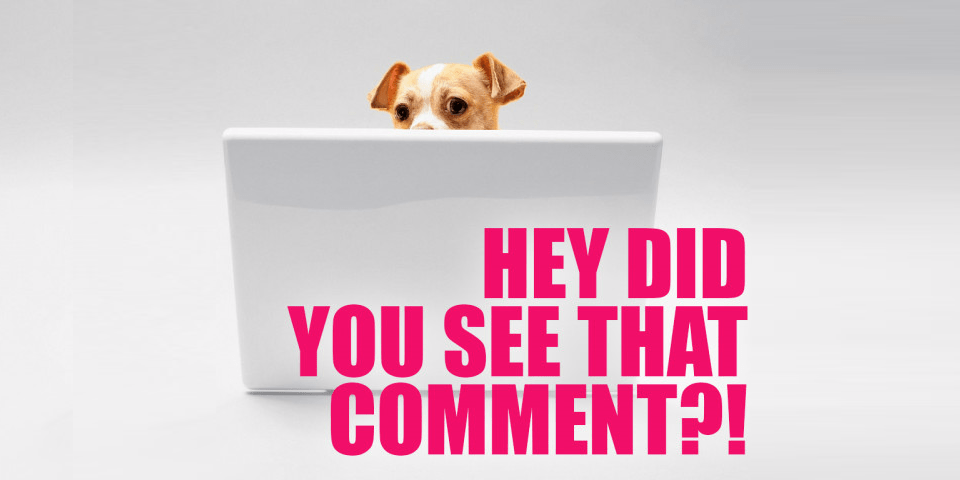 Hi there, fireflies! Last week, when I had a fever, I realized it was September, and had either the best idea I've ever had, or the weirdest one (or both): I decided to take Milo's school pictures. The results did not disappoint.
This week, Nic did a deep dive into the Bionicle-to-Trans pipeline.
Stef wrote about the complicated legacy of Middlesex.
Casey's got the big humongous roundup of queer fall books you won't want to miss! Casey's book roundups really fill the Scholastic Book Fair-shaped hole in my life, I'm telling you.
Important: I'm Asexual and I Prefer to Have Sex With Myself.
KKU helped out a reader who isn't sure how to ask their couple friends for one-on-one hangouts.
Wait, Is This A Date? finished the season strong with special guest Elise Bauman!
The 2022 Autostraddle TV Award winners are here!
Shelli Nicole investigated The House of the Dragon for queer content. This was the most entertaining thing I have ever read about the Game of Thrones universe!
And then there were your comments.
---
On Jinkx Monsoon on Queer Adolescence, Being a Lifelong MILF, and Working Out Demons Through Drag:
The Jinkxed, Not Jinxed Award to Ryn: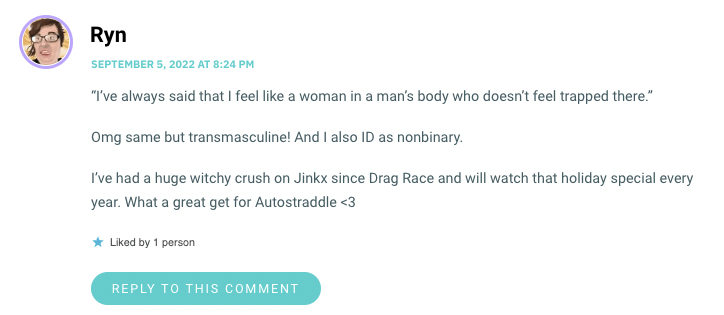 On I'm Asexual and I Prefer to Have Sex With Myself:
The Perspectives Award to Esme: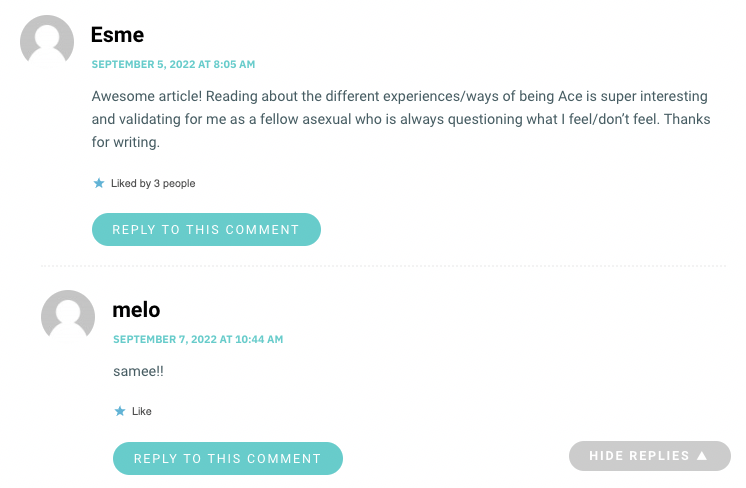 On JoJo Siwa Is Dating Avery Cyrus and Lesbian Gossip Tiktok is ABUZZ:
The Bottoms Up Award to Chloe, EVT and Riese: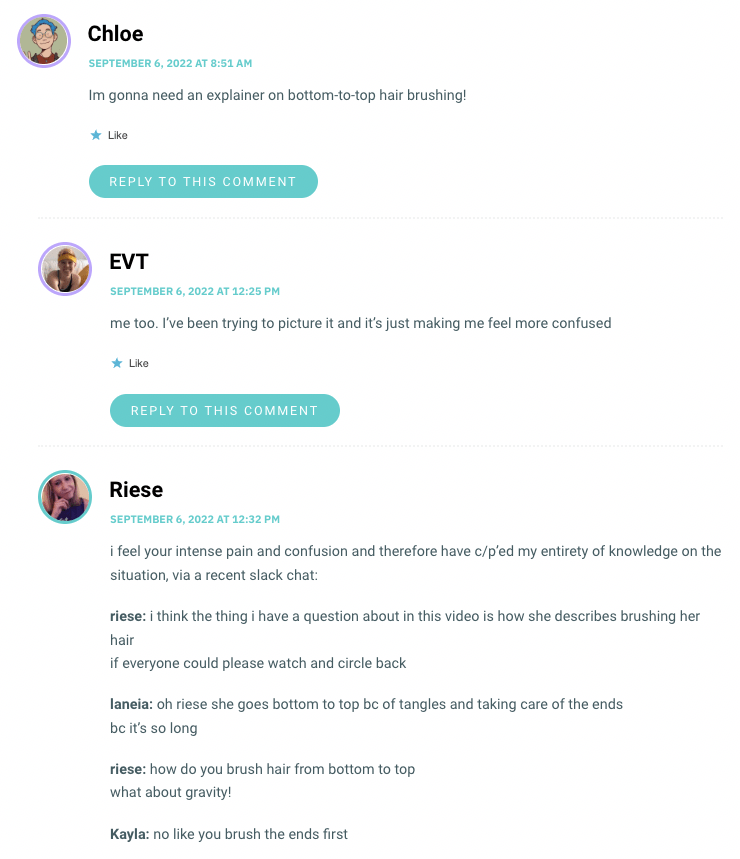 On Also.Also.Also: "The Ache Is Just as Important as the Orgasm," Kristen Arnett on Writing Great Lesbian Sex:
The Rumor Has It Award to Caitlin and adunlap: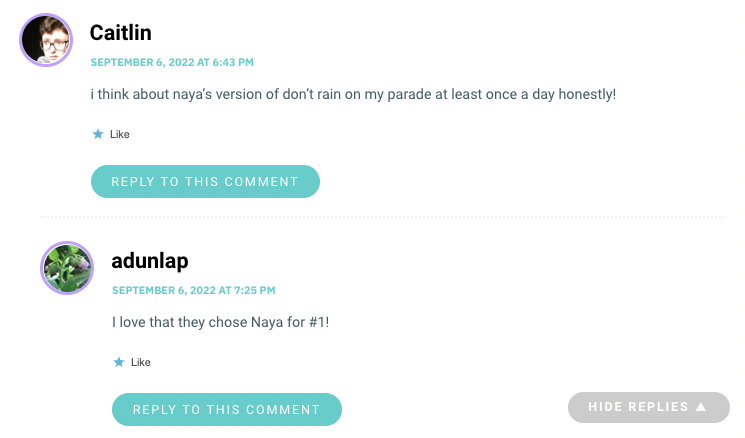 On No Filter: Imagine Eating Risotto With Tessa Thompson?!
The Sort of Too Much Award to biensurmacherie:

On Presenting the Winners of the 2022 Autostraddle TV Awards!
The Gigi For President Award to Courtney:

And on Breaking Down House of the Dragon's Queer Connections:
The Blondie Award to Heather Hogan:

---