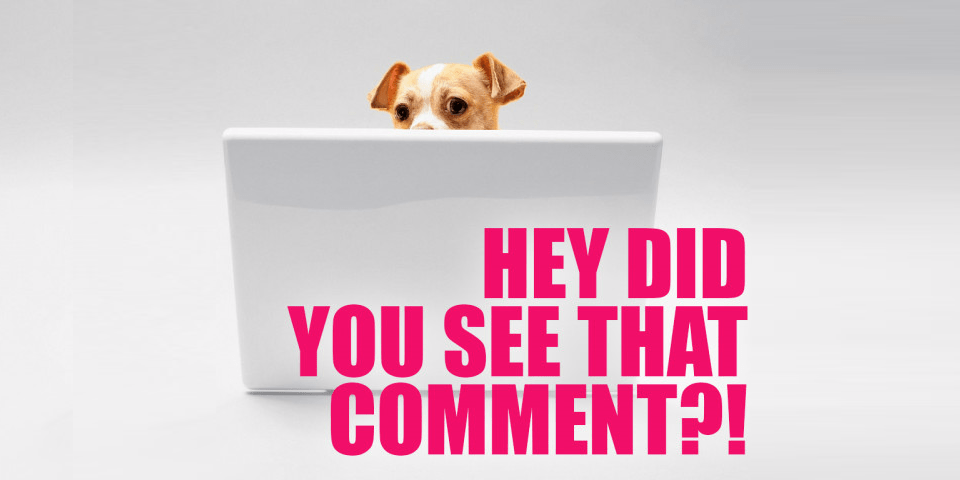 Hi there, brave little toasters! I took apart and unclogged my vacuum this morning before I'd even had a cup of coffee, so basically I'm butch now. Trophies, flowers and compliments all accepted!
This week, Christina's got a holigay gift guide for the high femmes in your life.
Riese knows which Gen Q character is your soulmate! I got Gigi, which was both confusing and intriguing.
Abeni helped out a reader who thinks it's time to really work on themselves.
Em shared some of her Dancing with the Stars fantasies. This was a gift!
Aubrey Plaza is on this season of White Lotus, and Drew's got some THOUGHTS.
Vanessa said good-bye to her gallbladder!
Nic wrote about the lesbian couple in Andor, and Star Wars' messy queer legacy.
And then there were your comments!
---
On AM/PM: A Hopeless Romantic and Their Bubble Bath Routine:
The Bathe If I Want To Award to Pallas: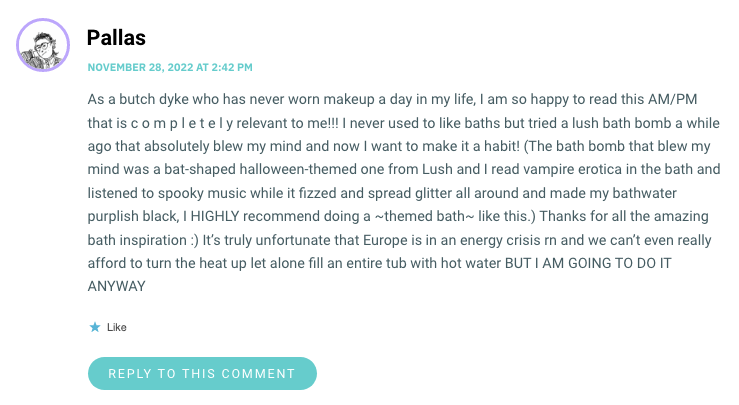 On Impress Guests With a Milk Punch During the Holidays:
The Asked and Answered Award to herekitty: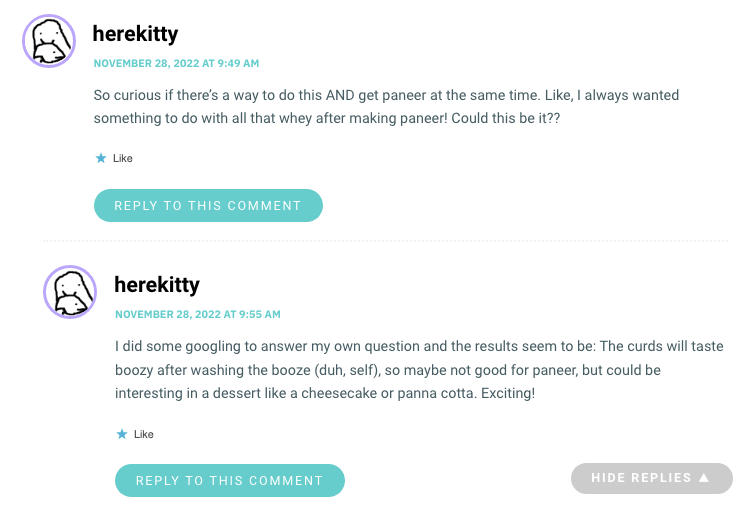 On Quiz: Which Gen Q Character Is "The Onewp_postsFor You?
The If the Lobster Polo Fits Award to Arvan12:

And the Same Love Award to @caitrw: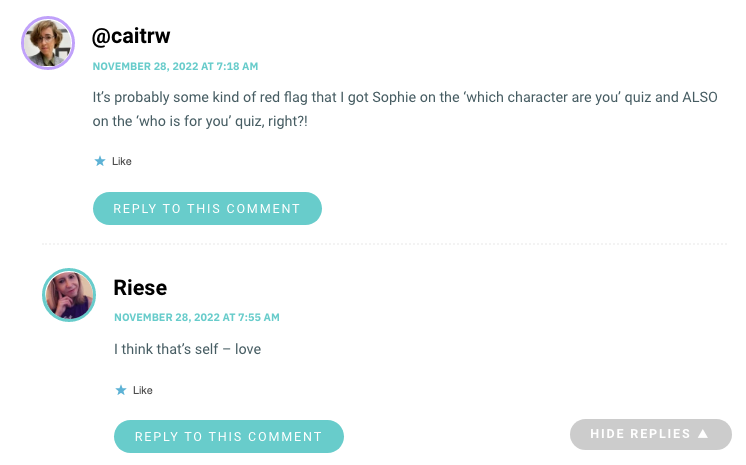 On These Throw Blankets Will Help You Be Your Best Couch Gremlin Self:
The Serenduvety Award to Jacqui:

On Five Outfits for Being a Kitchen Top This Holiday Season:
The Bossy Kitchen Top Award to Siobhan and Professor Queermo: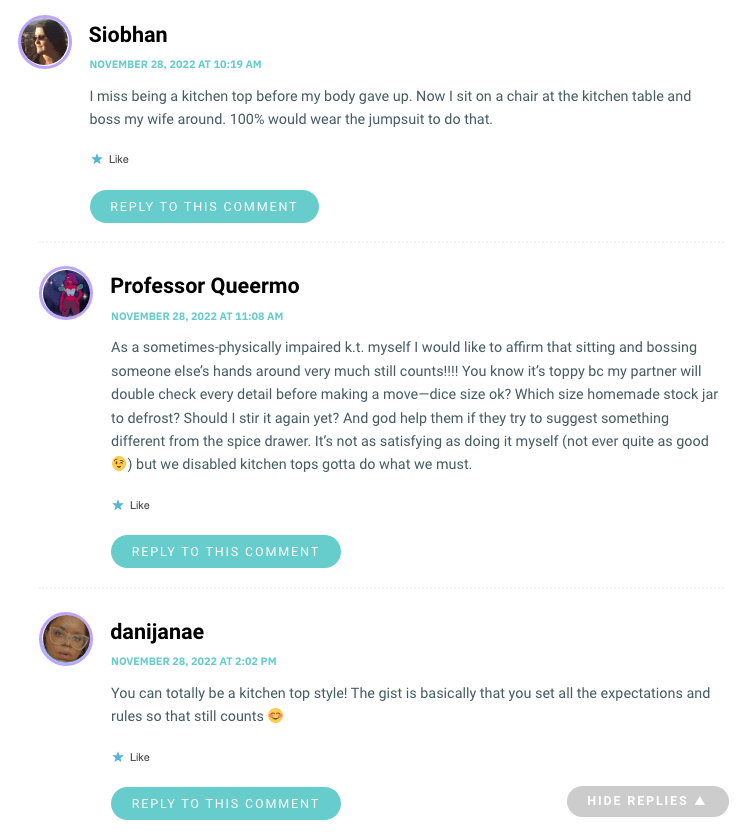 On Pop Culture Fix: Aubrey Plaza Takes Off Her Tie For You in GQ:
The Vital Information Award to Elysianna:

On Guessing Game: Before the U-Haul:
The Fools Rush In Award to Sally and Sam: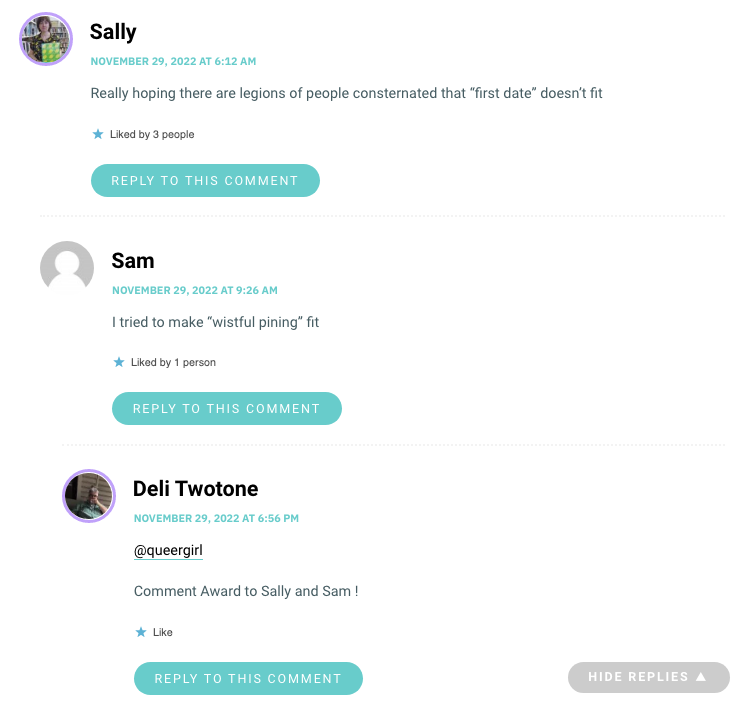 On To Hobbies I Have Loved (and Lost) Before:
The What Brings Us Together Today Award to shira:
---
See a comment that needs to be here? Let me know! Tag me [at] queergirl or email me at darcy [at] autostraddle.com.