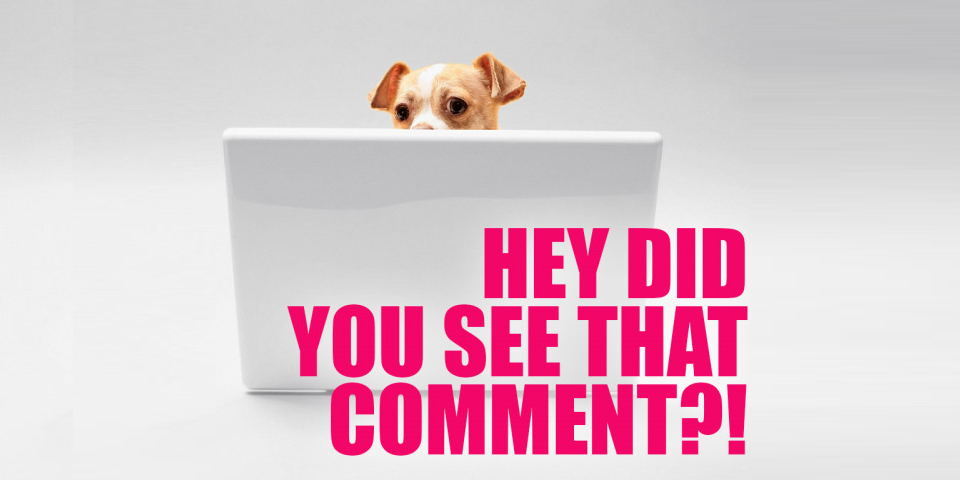 Hello! I love you! I spent the early part of this week at a lake with absolutely no cell service, floating just under the surface of the water with a diving mask, searching the bottom for crawdad shells to show my cousin's kids, and oh BOI do I miss it! But I missed you too! Let's take a deep, centering breath together. Are you ready? Ok.
This week, Reneice grilled peaches in herbs and honey, and I have never wanted anything more.
Drew wrote beautifully about her love/hate relationship with Euphoria.
Are Cara Delevigne and Ashley Benson married? Who can say?
Carmen wrote about Toni Morrison, and the power of the secrets she laid bare.
The TV team ranked queer and lesbian coming-of-age movies, and guess what? They did not forget Lost and Delirious!
Nel's recaps of Pose continue to be! so! Good! I! Cannot!
Christina wrote about navigating aggression, gender, and desire in this week's You Need Help.
And then there were your comments!
---
On Femme Brûlée: Honey Herb Grilled Peaches:
The Stoneyfruit Jungle Award to rachel:
On Sunday Funday Defines American Lesbianism With Kristen Stewart and King Princess:
The Panic! At the Klub Deer Award to Gilbert:

On Cara Delevingne and Ashley Benson Got Married I Guess, Yes There Was an Elvis Impersonator:
The Nups and Nuptuality Award to speakpirate and Stef:
On For Your Consideration: Knowing When It's Over:
The Good As It Gets Award to Parker: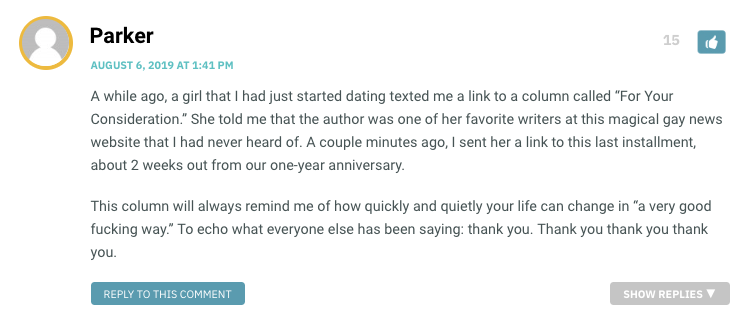 On Grease Bats: Visual Shorthand:
The Cage Match Award to caitlin:

On Pop Culture Fix: Beanie Feldstein and Sarah Paulson Sure Are Bringing Monica Lewinsky's Story to TV:
The Kara Bi-Vers Award to kristana:

And on 10 Coming-of-Age Lesbian or Bisexual Movies, Ranked:
The Bildung a Mystery Award to Kitten Heel Femme

---
See a comment that needs to be here? Let me know! I'm [at] queergirl on Autostraddle and [at] queergirlblogs on Twitter!