Welcome to the Autostraddle Team Movie Watch, in which our entire TV Team (we don't have a Film Team, so we're multi-tasking here) weighs in on a thematic set of lesbian/bisexual films! Because we contain multitudes! This week's edition: Coming-of-Age! This isn't every coming of age film, just a small selection.
---
Riese's Autostraddle Review (2009): "Paulie, when not literally nursing a random wild bird back to health, is gallivanting about campus with zealous baroque literary zeal and trust me — I like a good mental illness movie, but this ain't it. Instead of witnessing anything resembling genuine emotional transformation, pain or complication, we get a litany of Shakespearean allusions."
Valerie: "This movie came to me in a time when I was depressed and closeted and for a long time I used it as a litmus test for whether I was totally numb or not so it will always have a special place in my over-dramatic, Piper Perabo-loving heart." (6)
Kayla: Yes, this movie is hot garbage, but I also can't help but love how truly deranged it is?????? (5)
Heather "At least 45% responsible for the Bury Your Gays trope." (3)
Riese: "Overwhelmed by raven metaphors and heavy-handed English lit class parallels, this movie is, while well-cast and delicious, is objectively one of the worst films I've ever seen." (1)
Drew: "Is this movie melodramatic? Is the symbolism heavy-handed? Is it filled with whiny teenagers overreacting to everything? Sure. Just like a little play called Romeo & Juliet! OKAY. HEAR ME OUT. Piper Perabo's Paulie Oster quotes Shakespeare repeatedly throughout the film because she relates to the theatrical emotion. This movie feels like it was made by teenagers in a really pointed and beautiful, and yes, sometimes silly, way. Maybe I'm over-intellectualizing to justify my crush on Piper Perabo." (9)
---
Heather: "It's a Lifetime lesbian coming-of-age movie made in George W. Bush's America; that pretty much says it all." (5)
Riese: "The made-for-TV issue-of-the-week format isn't known for its intense cinematic quality but this movie did what it set out to do and did it well. " (6)
---

Laura's Autostraddle Review (2009): "Like all bad girl stories, this one ends with a bucket full of lies, but it's all the spinning out of control that makes this movie feel a little bit magic and a little bit real."
Riese: "A sweet sunny story that eventually unfolds into a twisted mess but the journey was surprisingly delightful, for its time." (7)
---
Gabby on Autostraddle (2012): "…[it dives] into our DNA, finds the bits that make us who we are and blasts them onto the screen."
Carmen: "A quiet queer Latina coming of age that's sure to warm the heart of any nerd who had a crush on the "bad girl" in high school." (9)
Heather: "Sweet and tender and aching, just like falling in love with your best friend for the first time in real life." (8)
Natalie: "Written and directed by Aurora Guerrero, this is the beautiful coming of age story about a friendship that grows into something more." (8)
Riese: "Very cute and light but definitely leaves you yearning for it to go just a little bit farther into the story than it does." (7)
---
Drew: "Céline Sciamma's filmmaking, her delicate approach to characters paired with her inventive yet grounded visual style, arrived fully formed in her debut. This film feels really personal and I think that's why it's her best." (10)
Heather: "A provocative French coming-of-age story about a lesbian that doesn't end in tragedy! A miracle!" (9)
Riese: "I think I was stoned when I watched this at my friend's house on a Netflix DVD and I remember being a little confused, which was probably on me?" (8)
---
Heather's Autostraddle Review (2018): Moretz's performance is understated, assured… Watching her watch Desert Hearts to watch her best friend's reaction to it is one of the realest things I've ever seen on-screen.
Heather: "A harrowing, heartbreaking, hilarious adaptation of e.m. danforth's ionic lesbian YA novel." (10)
Drew: "I adore Desiree Akhavan's sense of humor and her understanding of queer trauma. Using Cameron's experience of conversion therapy, Akhavan explores the ways most queer people have doubted our truths. I do wish a Two-Spirit actor and a disabled actor had been cast and I wonder if that would've made Cameron's friends' stories feel as alive as hers. But as is I still think this is an all-time great queer film. " (9)
Valerie: "This movie was so powerful and stunning and tragically beautiful, though I can't help but compare it to the book because of who I am as a person and it fell JUST short of my expectations, which is the only reason it didn't get a perfect score from me." (9)
Kayla: "The silences in this movie are some of the most striking parts, and Desiree Akhavan is one hell of a director." (8)
---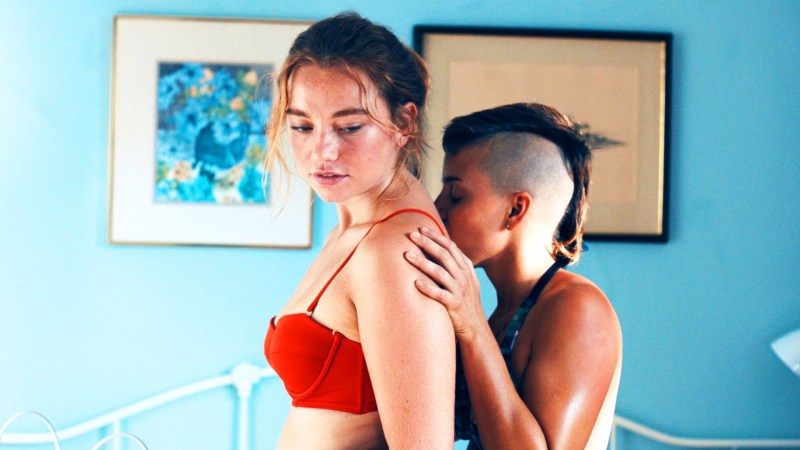 Heather's Autostraddle Review (2017): "Princess Cyd is quiet almost to the point of stillness and deeply generous. It believes women will heal each other and their communities. It hopes."
Drew: "This isn't a movie. It's a warm candlelit bath. And you're reading an enjoyable, intellectually stimulating book. And that book has pictures and the pictures are of Jessie Pinnick in a tuxedo." (10)
Heather: "A talky, delicate, hazy summer days indie about two women — a teen named Cyd and her single aunt — who discover more about themselves as they learn about each other. " (10)
Kayla: "This movie is an insightful, understated character study with brilliant performances." (9)
---
Riese's Autostraddle Review (2009): "In All Over Me, Ellen's recklessly flirtatious teasing of her best friend and freestyle application of sexual power rings precisely and powerfully true."
Drew: "Currently my phone wallpaper, the Sichel Sisters only (ugh!) narrative feature is everything I want in a movie: Teen dykes, unrequited love, toxic friendship, gay meet cute, supportive queer men, passive aggressive mom, Leisha Hailey with pink hair, amazing soundtrack, made in the 90s, Leisha Hailey with pink hair." (10)
Heather: "This movie was revolutionary in its portrayal of a lesbian who comes of age inside a very confusing relationship with her best friend; two decades later, it still holds up." (9)
---
2. Pariah (2011) (9.3)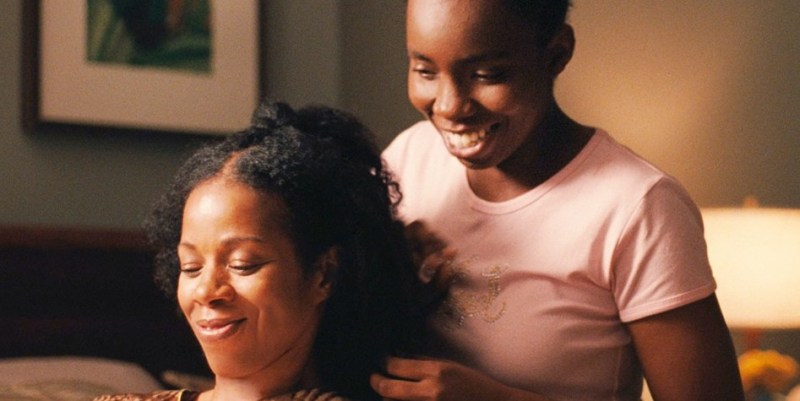 Spectra's Autostraddle Review (2011): "…whether or not you are part of the LGBT community, expect to "awwwp_postsand cringe several times per scene, as both the acting and directing create a winning combination for unlocking the most powerful tool in social change: empathy."
Drew: "Dee Rees is one of THE great contemporary filmmakers and her debut shows why. Pariah sticks pretty closely to classic coming-of-age story beats, but it's just SO GOOD. Adepero Oduye's performance is amazing, Bradford Young's cinematography is his best work, and the soundtrack is fantastic." (10)
Kayla: "Dee Rees is an incredible writer and director, and Pariah is a FEAT." (10)
Carmen: "Dee Rees' talent is undeniable, and Pariah is her magnum opus; it would be hard to find a more authentic portrayal of young black queerness of film. (10)
Natalie: "Written and directed by Dee Rees, Pariah is, as Lena Waithe once said, our "Moonlight." (9)
Heather: "Just when you think lesbian coming-of-age stories have nothing new left to say, Dee Rees sweeps in and coaxes a stunning, raw performance out of Adepero Oduye in a timeless story that somehow feels fresh." (8)
---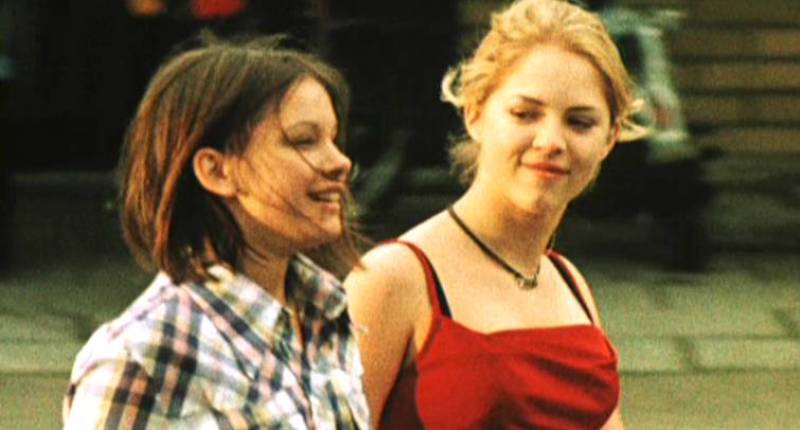 Lily's Autostraddle Review (2009): "Quiet throughout but with a feel-good resolution; Fucking Amal leaves you giddy with first-love nostalgia and no Celene Dion songs stuck in your head."
Riese: "So real it hurts." (10)
Drew: "Mean-spirited, angsty, and oh so sweet this is a triumphant queer romance that earns its happiness. " (10)
Heather: "This coming-of-age story is a cut above the rest: sweet and real and surprising, with better-than-average acting." (9)