What did we ever do to deserve Cara Delevingne? Her romantic misadventures have been a beacon of hope, or something, in a dark cruel world for as long as I can remember.
On Saturday, Cara and her Pretty Little Liars alum partner Ashley Benson were apparently wed at the Little Vegas wedding chapel in Las Vegas by an Elvis impersonator, specifically this one (left):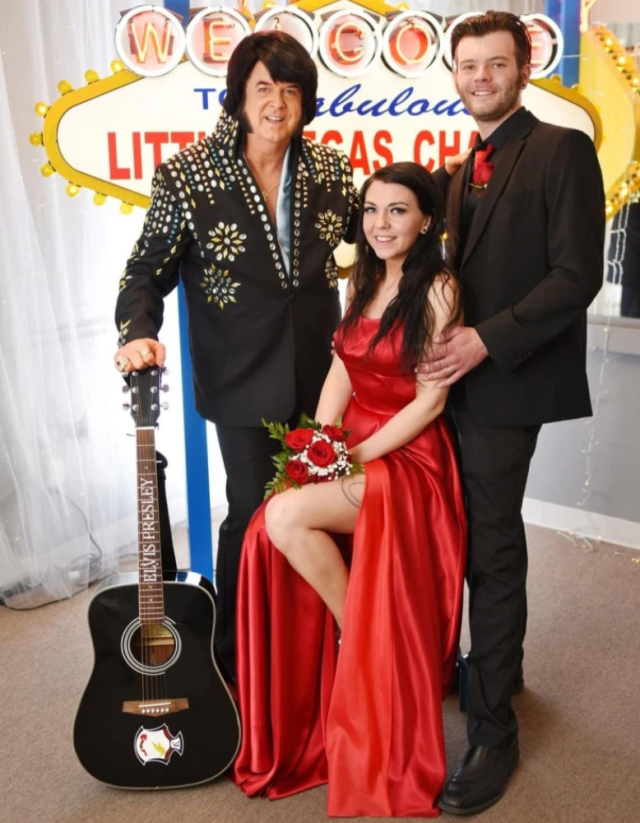 The brides wore black; Ashley reportedly wore high heels and carried a bouquet. Cara wore a pair of custom-made designer label eyebrows.
"You could see that they were serious about what they were doing but having the most fun. They wanted it simple, quiet and easy," reports Michael Kelly, owner of the chapel. "They were sure about what they are doing and they were sure about what they mean to each other. They were clearly devoted to each other and had the biggest smiles on their faces."
After the ceremony, the pair reportedly retired to their honeymoon suite at the hotel, where they may or may not have enjoyed various items of furniture.
Mazel tov to the happy couple!!
UPDATE: Maybe these two didn't get married after all??? Is this just like when Cara maybe proposed to Annie Clark atop the Eiffel Tower? This is a very depressing day for news, please let us have this one thing!!!!