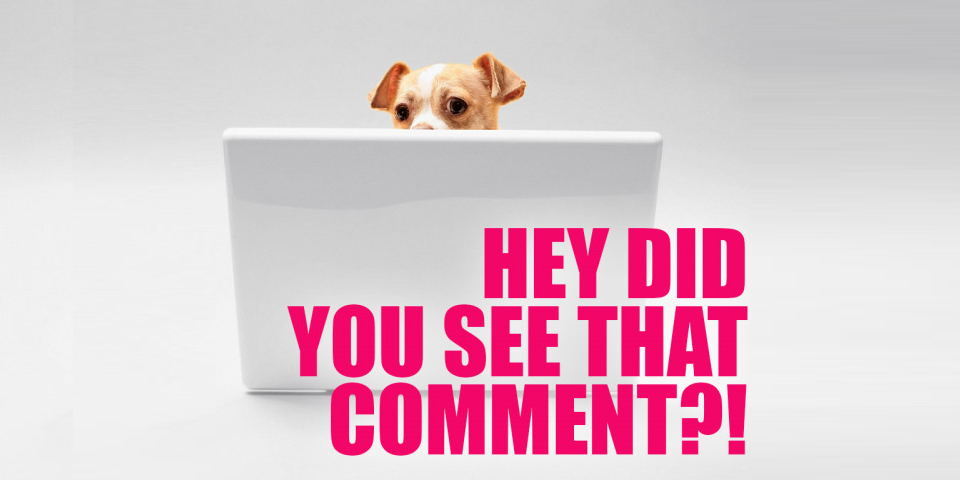 Hi, loves! How are things going for you this week? This is about that time in January where I start questioning whether I can actually meet any of the goals I laid out so optimistically in my Passion Planner just a couple of short weeks ago. I'm scared to actually open it up and look at it again, actually. Are any of you sticking with your goals? How's that going? Do I have to hide M&Ms between the pages? What's your secret?
This week, Riese gave us a true gift: 31 Iconic "L Word" Outfits, Ranked By Incandescence.
Cameron is moving on from sadness.
KaeLyn's got tips for lobbying your elected officials!
The team reflected on what it was like to be 19. God, were we ever so young?
GO. WATCH. SEX. EDUCATION. NOW. 
Heather took the #TenYearChallenge to the best and gayest possible place.
This broke me in two, but it was such an astounding telling of a story so full of love and care. If you can handle it, I don't think you should miss reading it: The Might-Have-Been.
Rachel wrote up this handy guide to what our choice of Gillian Anderson characters to crush on mean about our personalities, and also helped me out when I was confused as to whether Gillian Anderson was British or American — TURNS OUT SHE IS BOTH, and both of her accents are real, and the character I most have a crush on is GILLIAN ANDERSON HERSELF.
This week's Foolish Child made me laugh out loud.
And then there were your comments.
---
On 31 Iconic "L Word" Outfits, Ranked By Incandescence:
The Highest High Award to Molly Priddy:
And the More Switches More Problems Award to Hannah:
On Monday Roundtable: Reflections on Being 19 From 2019:
The It Gets Better Award to Carmen SanDiego: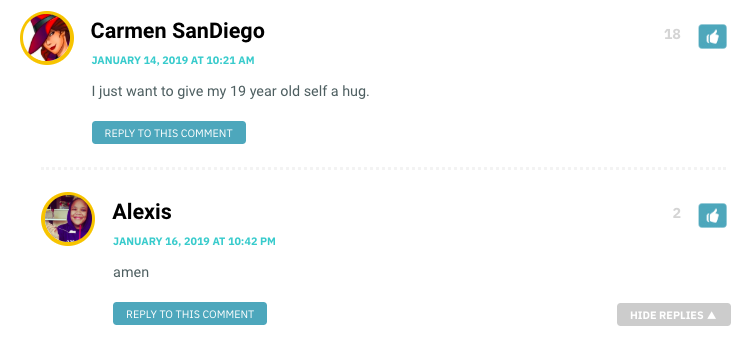 On The 8 Most Asked You Need Help Questions, Answered:
The I in Ruin Award to Molly Priddy and Chandra:
On "Sex Education" Review: Gillian Anderson, Baby Dykes Learning to Scissor, Gay Moms, and a Whole Lot of Heart:
The XXX Files Award to deleted_account: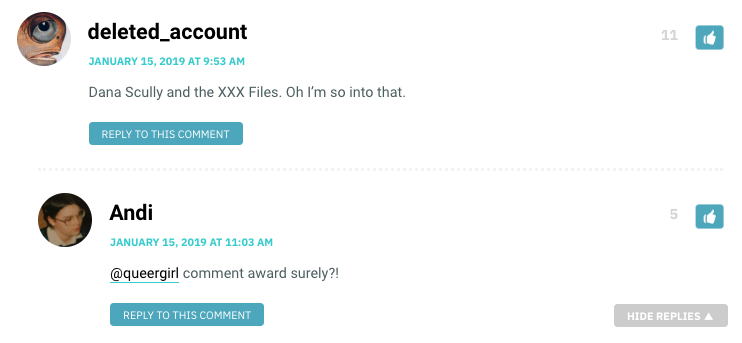 The Family Glow Up Award to Caitlin:

On Grindr-Backed LGBT Publication "INTO" Forced To Grind to a Halt:
The Put A Ring On It Award to muffin:

(Oh, hey! Are you an A+ Member? You can become one, and support all of the work AS does for us, for just $4/month!)
And on Here's What the Gillian Anderson Character You're Most Attracted to Says About You:
And the Sheer Madness Award to Jeanna: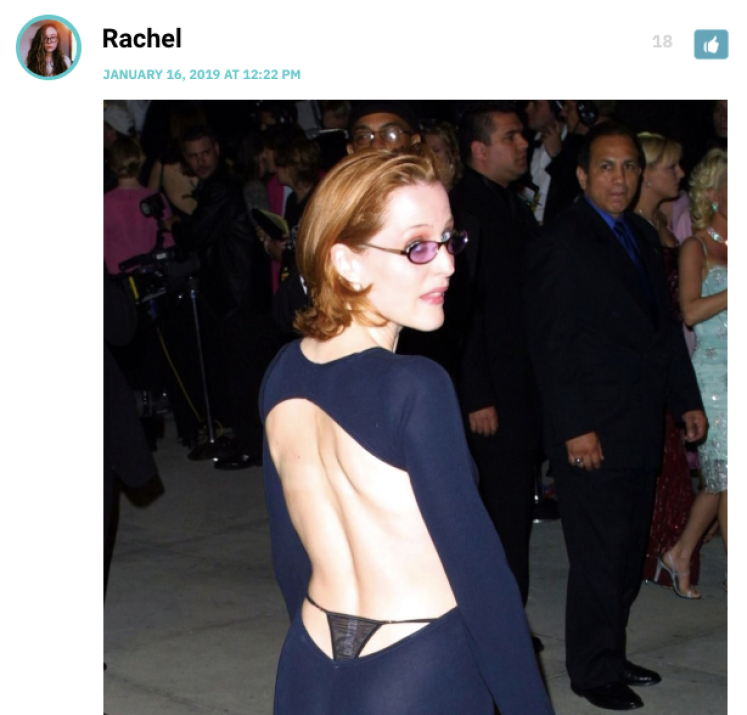 ---
See a comment that needs to be here? E-mail me! Queergirlblogs [at] gmail.com.