Obviously we all lost our shit over Gillian Anderson's turn in Sex Education, but she has so many timelessly hot roles to choose from. Here's what your deepest Gillian Anderson fantasy says about who you are as a person.
Dana Scully, The X-Files
The most intense turn-on you can imagine is the woman you're with correcting a man in front of you in great detail and with supporting evidence. You hate being wrong but you love arguing. You like listening to someone else chatter mindlessly about their hyperspecific interest you don't share while you're mindlessly playing on your phone or falling asleep in the passenger seat on a road trip. You're not over the 90s, and refuse to admit that you read your horoscope and your crush's.
Stella Gibson, The Fall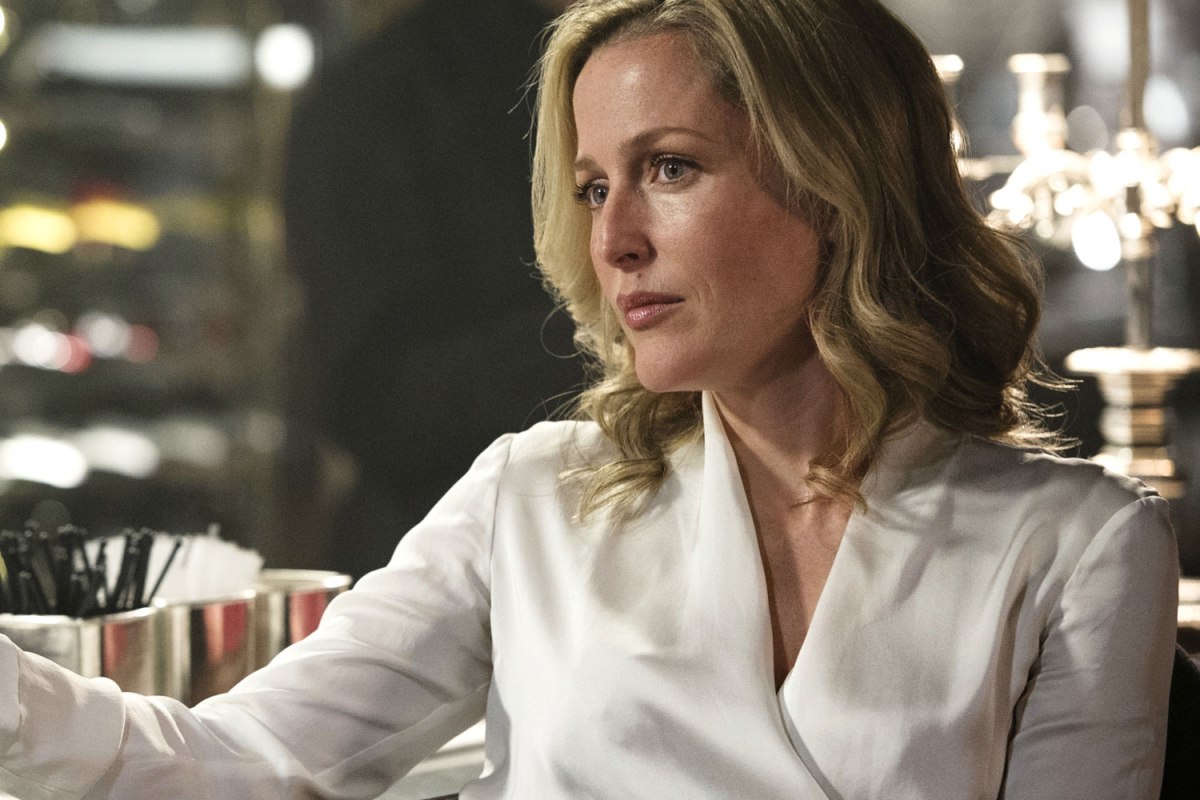 Other people are using it as a turn of phrase when they say they want the object of their desire to "run me over with a car" or "crush my head in a vise;" you are completely serious. You like your women to be smarter and more competent than you and, again this cannot be overemphasized, potentially open to fully murdering you. You probably still have a crush on a previous boss or other authority figure who you never fully managed to impress but you're pretty sure you got really close to it once.
Jean Milburn, Sex Education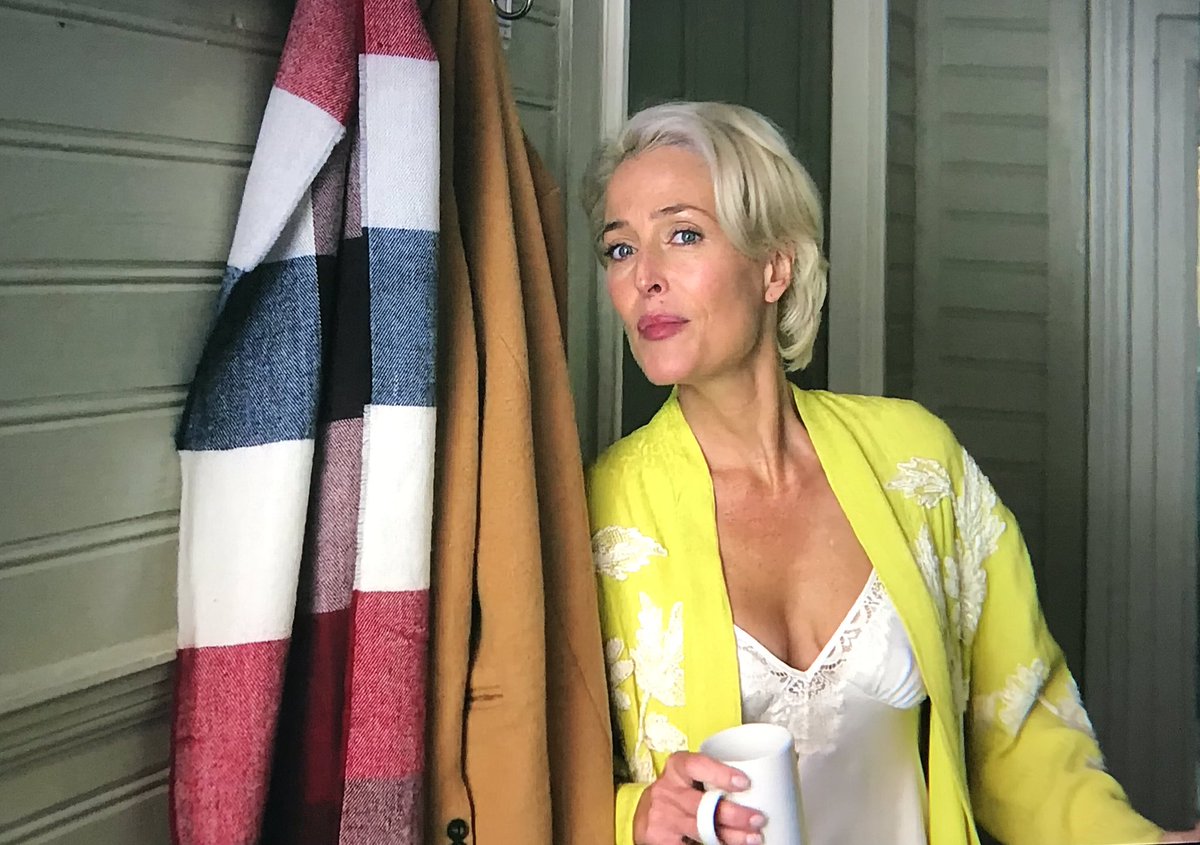 You have a thing for mommis and also actual mommy issues — either your mom was uninvolved and distant and so Jean's brand of smothering feels nurturing, OR your mom was also smothering but not as lovingly and so Jean feels intoxicatingly familiar. You insist on full-fat milk and yogurt and probably actually own placemats. Also you appreciate a good robe, duh.
Blanche DuBois, A Streetcar Named Desire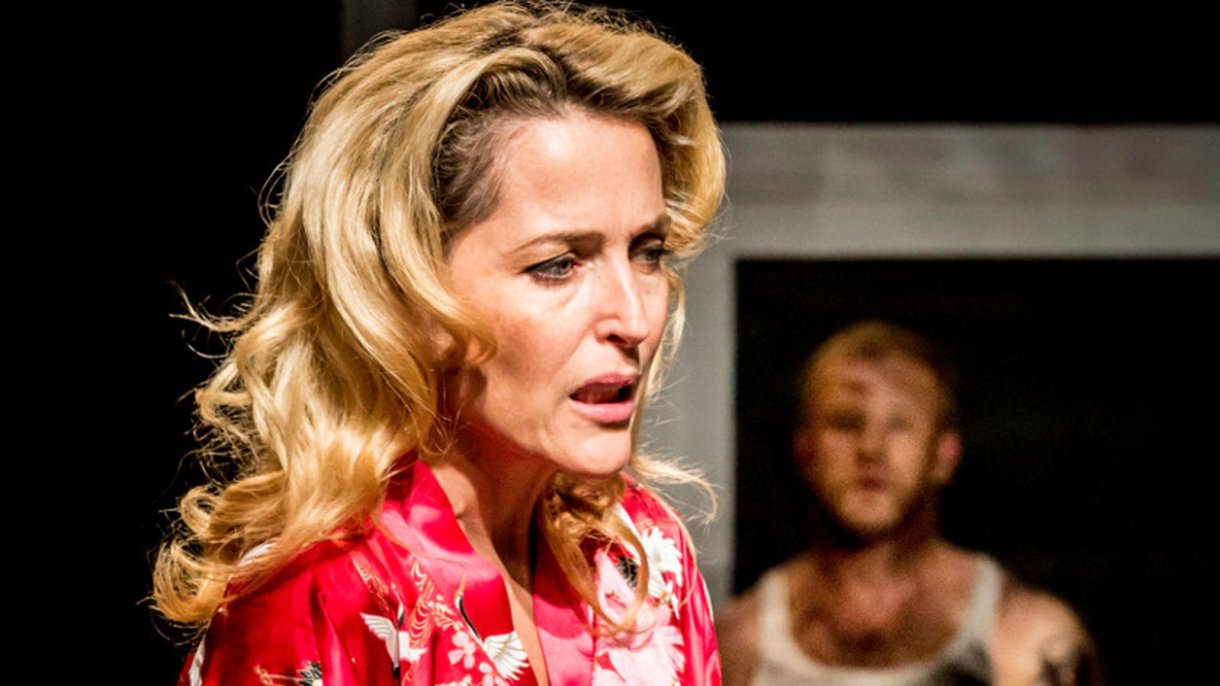 You have unsettlingly good internet sleuthing skills, probably honed over years of searching for fanfiction featuring extremely specific elements. You were either a theater kid or the kid who got in trouble for reading under their desk during class and was not extroverted enough to hang out with even the theater kids. You really rise to the occasion when your drunk friends need a team captain to get everyone out of the bar and into the Lyft to get home.
Media, American Gods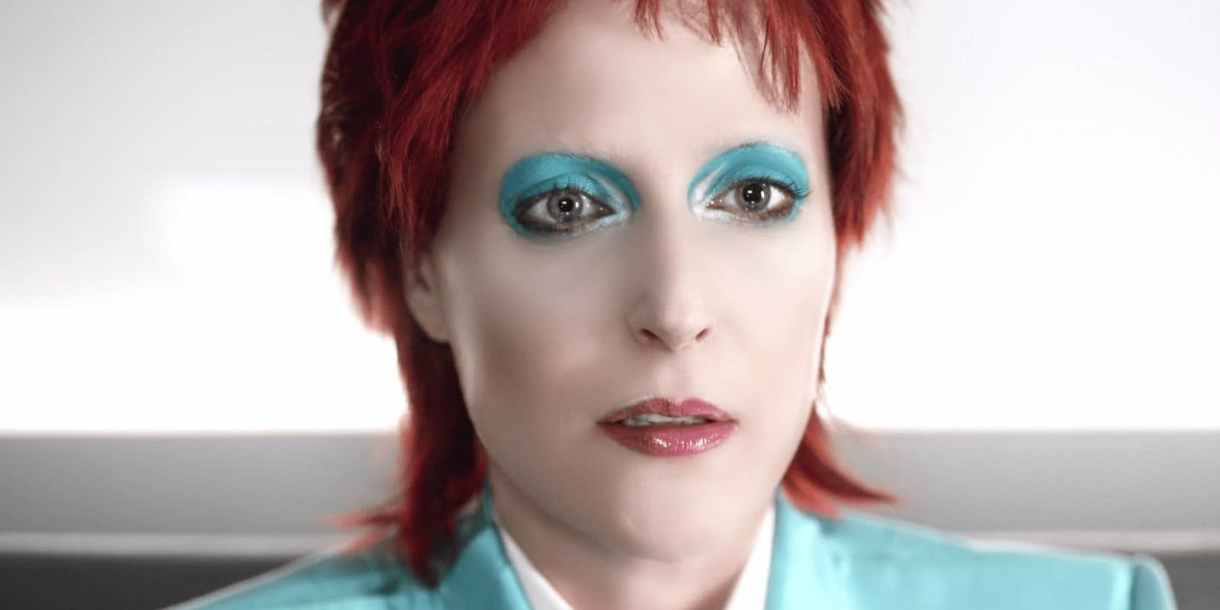 You listened to the Dresden Dolls in high school and have strongly considered attending a ComicCon. You own several pair of Docs and went through a houndstooth phase but that's all over now. You are very ready with gifs immediately on hand in the group chat, always.
Dr. Bedelia du Maurier, Hannibal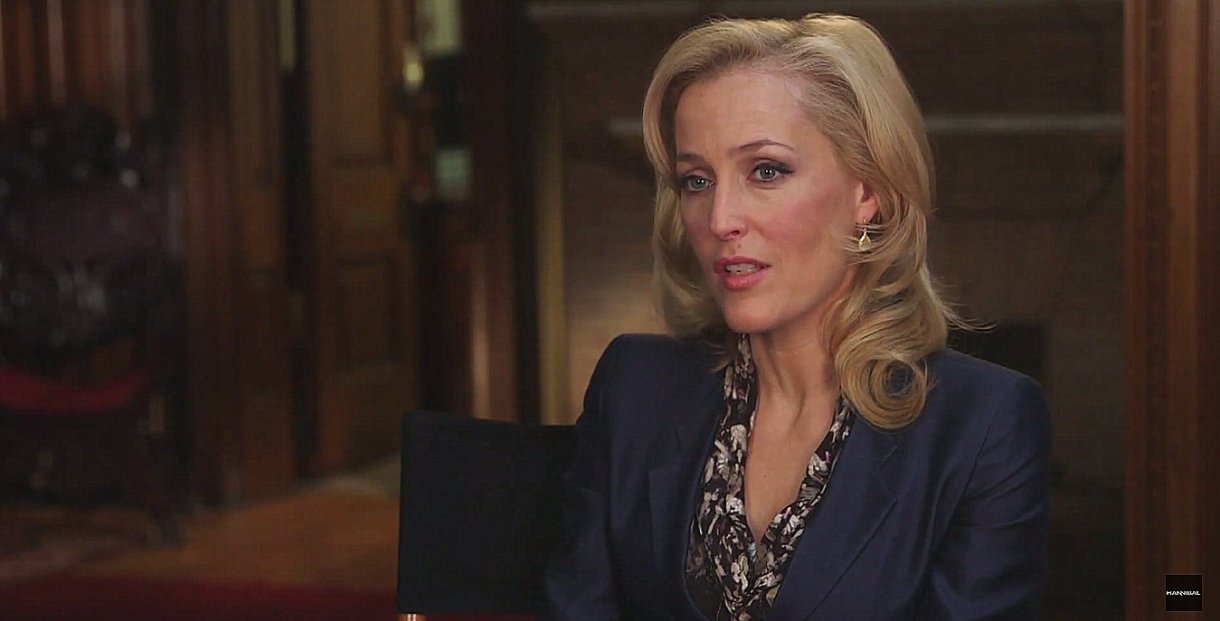 You're into kink, or more specifically you're very into testing people's limits. You grew up financially comfortable and although you don't consider yourself a snob, you refuse to drink well liquor. You're a cat person. You own multiple pairs of glasses, for fashion. You're passive aggressive in text messages with your parents.
Moro, Princess Mononoke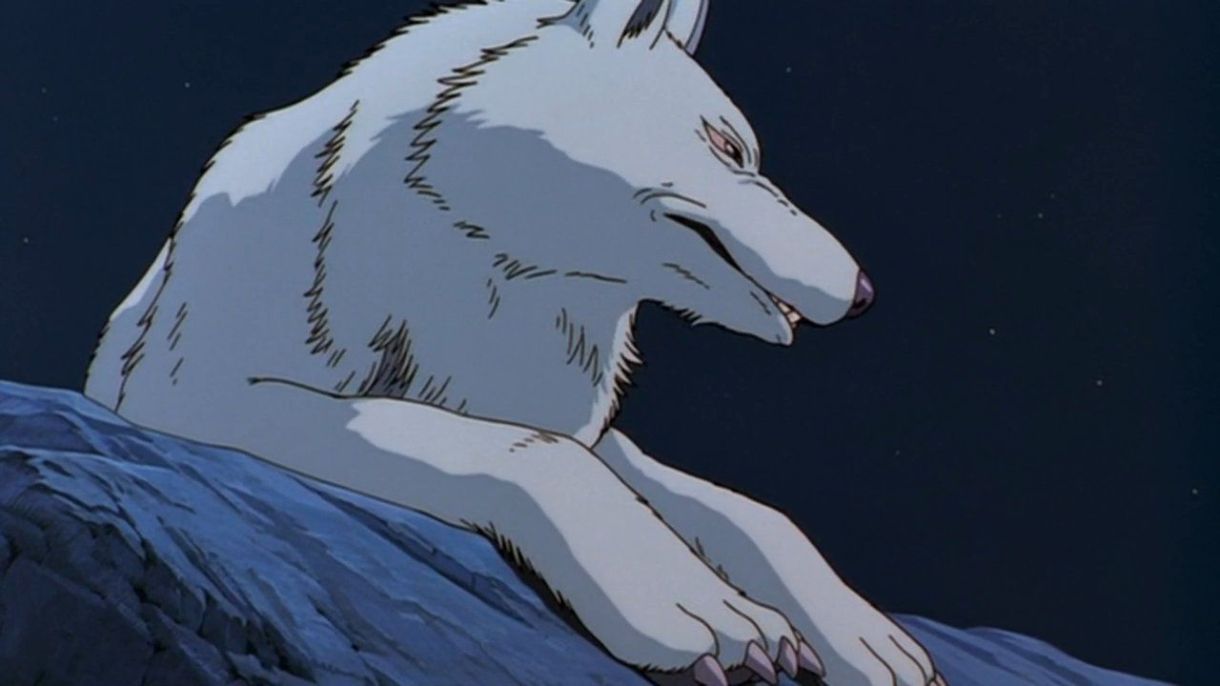 Your deodorant doesn't have aluminum in it. You have an ex in a folk-punk band; you guys still talk sometimes. You're happy to get kicked out of a bar for picking a fight with the guy who made fun of your friend's karaoke performance. You care about your dog more than any of your friends or partners and feel totally fine about that.
The singular X-Files-themed photoshoot she did with David LaChapelle for Rolling Stone in 1997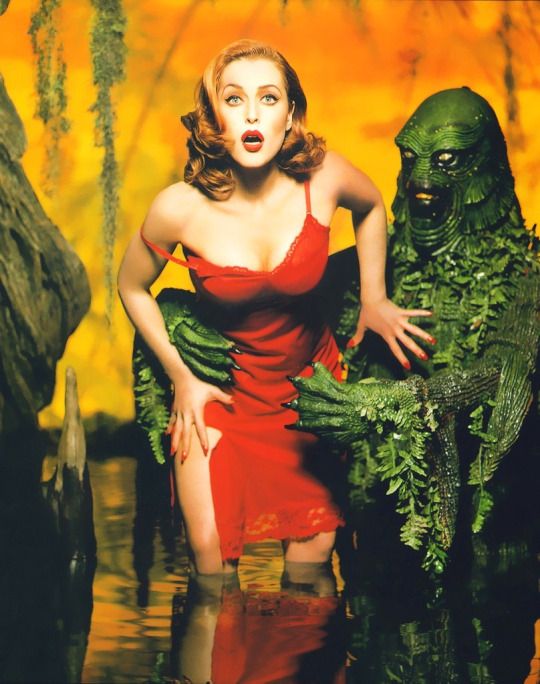 You have truly immaculate taste, and have never had a wrong thought or belief ever in your life. You belong in some sort of leadership position, providing guidance and strength to your community. Thank you so much for everything, you're so wise.