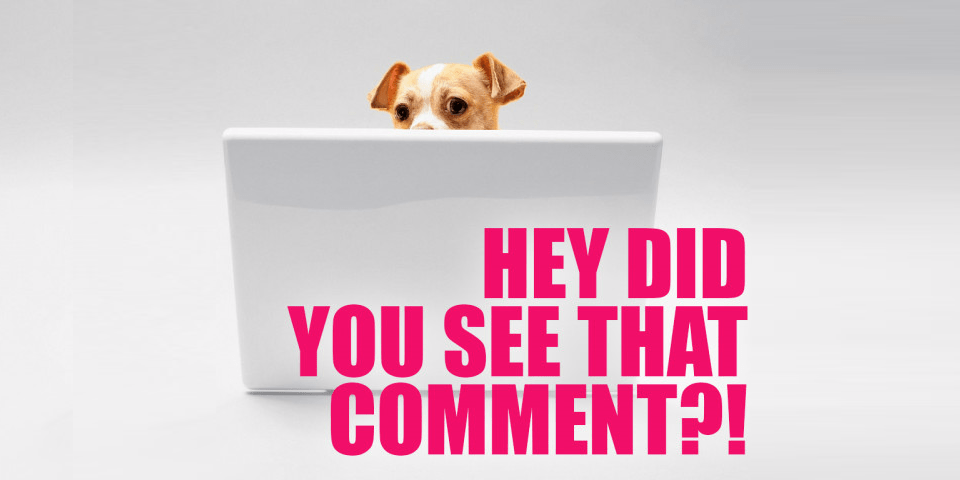 Hi there, firecrackers! What a busy week it's been at Autostraddle dot com!
Kayla brought us the definitive history of cheerleaders in film and TV we needed in our lives. Yell it with me: I TRANSFERRED FROM LOS ANGELES, YOUR SCHOOL HAS NO GYMNASTICS TEAM! THIS IS A LAST RESORT!
In this house, we love The Last of Us' gender-fluid star Bella Ramsey!
Casey knows what queer book in translation needs to go to the heard of your TBR pile!
This headline from Dani Janae killed me: This Is "-Ussy": On Mainstream Culture's Embrace of Queer Language.
Drew has been BUSY! Introducing The Autostraddle Encyclopedia of Lesbian Cinema and, as if that were not enough, The 50 Best Lesbian, Bisexual & Queer Movies Of All Time!
Esther reviewed Tell Me I'm Worthless, a "fearlessly honest" book about trans life that is definitely worth your time.
Valerie Ann and Nic watched The Last of Us, and loved it.
You're invited…to Vanessa's new biweekly column about queer wedding planning!
And then there were your comments.
---
On Let's Overanalyze the "Yellowjacketswp_postsTrailer Together Like One Big Happy Cannibal Cult:
The Buzz Buzz Buzz Award to Caitlin:

On Stunt Queens: The History and Cultural Significance of the "Queerleaderwp_postsin Film and Television:
The Let Your Hair Down Award to A: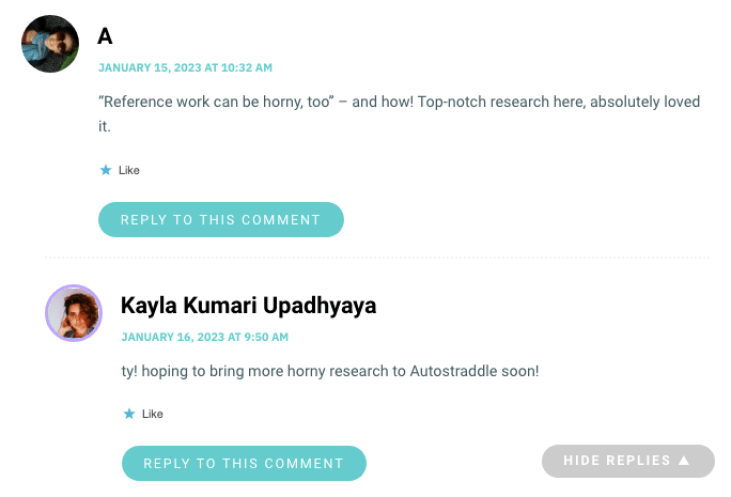 On The L Word Generation Q Episode 309 Recap: Quiet Before The Firestorm:
The OH HI TASHA Award to Cecily:
On 16 of the Gayest Musical Theatre Songs That Aren't Actually Queer:
The Popular Blade Award to MB:

On This Is "-Ussy": On Mainstream Culture's Embrace of Queer Language:
The Historians Award to Elisabeth:

On How I'm Navigating Play Parties as a Disabled, Immunocompromised Kinkster:
The Mask Me, Baby Award to L. Law:
And on Gutter Talk: Writing Myself Into the Perfect Superhero Jacket:
The Yes Please Award to Kayla Kumari Upadhyaya:
---
See a comment that needs to be here? Let me know! Tag me [at] queergirl.