Buzz buzz buzz! A Yellowjackets season 2 trailer is finally here! One full minute of intrigue and suspense! Zero images of cannibalism (as far as I could tell)! A lot of SNOW! Catch up on everything we know so far about the new season, which comes out on March 24.
---
Okay Yellowjackets Hive, it's time to talk about that season 2 trailer! But first, let's talk about the trailer's rollout. If you, like me, have an unhealthy attachment to this show AND if you, like me, tend to easily fall for flashy, manipulative marketing campaigns, congratulations! You probably spent a sizable chunk (read: an hour and one minute) of your morning watching a candle slowly burn down while spooky sounds played in the background, eagerly awaiting even just a taste, a fleshy little morsel of Yellowjackets season two.
Yesterday, Showtime cross posted a countdown to "dawn" on all its socials, teasing that people would need to make "sacrifices" in order to "summon" something. We all naturally assumed the summoned would be a trailer, and we were correct! But whew, did we have to work to get there! This morning at 9:29 a.m. Eastern, Yellowjackets went live with the aforementioned candle video. Just a candle slowly burning in a cabin. Scored by sounds that to me were actually quite meditative but according to other commenters were actually haunting and disturbing, and I suppose that says a lot about me! We were encouraged to make offerings and sacrifices in the chat. One iconic soul offered to sacrifice her landlord. I wish her well.
Like a pack of teenage girls turning on each other in the wilderness, the commenters quickly turned on the brave social media managers running this stunt. It quickly became clear that watching this candle burn down wasn't going to be a cute little five minute lead-up to the trailer. Indeed, it was not until 10:30 a.m. Eastern (a baffling interpretation of "dawn" even when adjusted into different time zones) that we finally got what we were all ignoring work/class/coffee/breakfast/life for: THE YELLOWJACKETS SEASON 2 TRAILER.
Friends, did we learn nothing from the time HBO coaxed Game of Thrones fans into watching a literal block of ice melt just to ultimately reveal the date of the show's return? I mean, yes, in this case at least we got a lot more to eat than that, and honestly the social media mind behind the strategy deserves a raise, because it did work on me, and even commiserating with folks in the chat gave me a thrill. But I will admit I am a little wary of the Game of Thones-ification of Yellowjackets, which comes as much from viewers as it does from marketing campaigns like this. I don't like to treat this show like a puzzle box, because it ultimately isn't one. Or, more specifically, it's most interesting in its mysteries that cannot be solved — the emotional, character-level mysteries deep in the show's marrow. It is, of course, fun to theorize and speculate. But I saw this get really wild with all the Adam stuff last season. I don't want this show to feel like Game of Thrones and start prioritizing shocks and reveals over just really good fucking stories.
ALL THAT SAID, I'm about to do the exact thing I'm somewhat criticizing here and encourage us all to dig deep on the Yellowjackets season 2 trailer. There isn't a ton of dialogue to go off of, but it's packed with images. Here we go:
What are we thinking, hive?! That's definitely Simone Kessell as Adult Lottie in that first part with Adult Nat, right?
Here are a smattering of screenshots I took of images that stood out to me: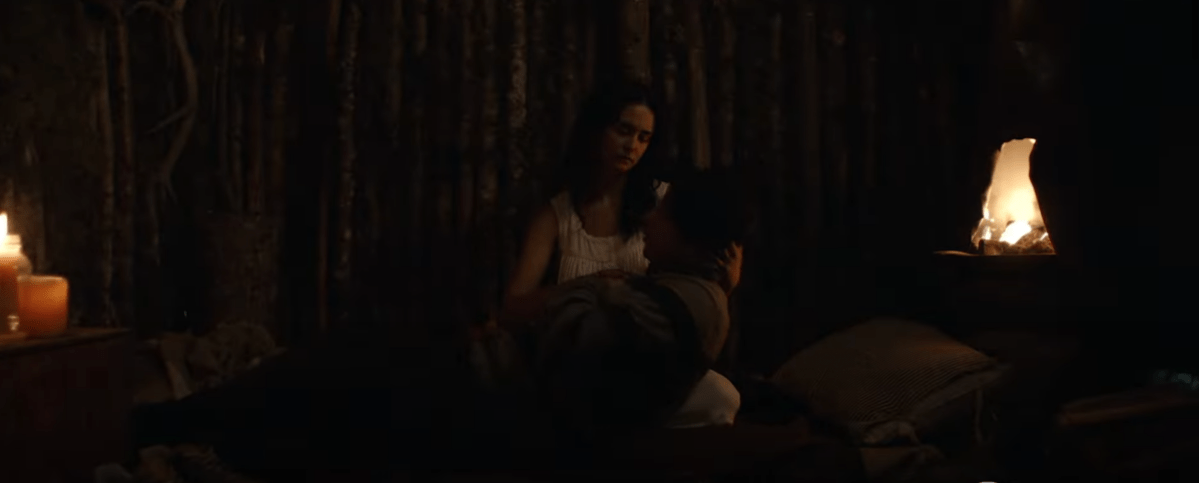 It looks like Teen Lottie is using Travis in some sort of ritual. In general, this trailer really ramps up a lot of the culty vibes.
Unfortunately, there are no appearances from Adult Van, but here we have Teen Taissa and Teen Van…cuddling maybe?
This is the trailer's scariest moment if you ask me!!!!
Doomcoming part two? But also, the presence of these white and gold gowns and fancy goblets makes me think this has to be a fantasy sequence.

Elijah Wood is looking very REI Lesbian, and I love it.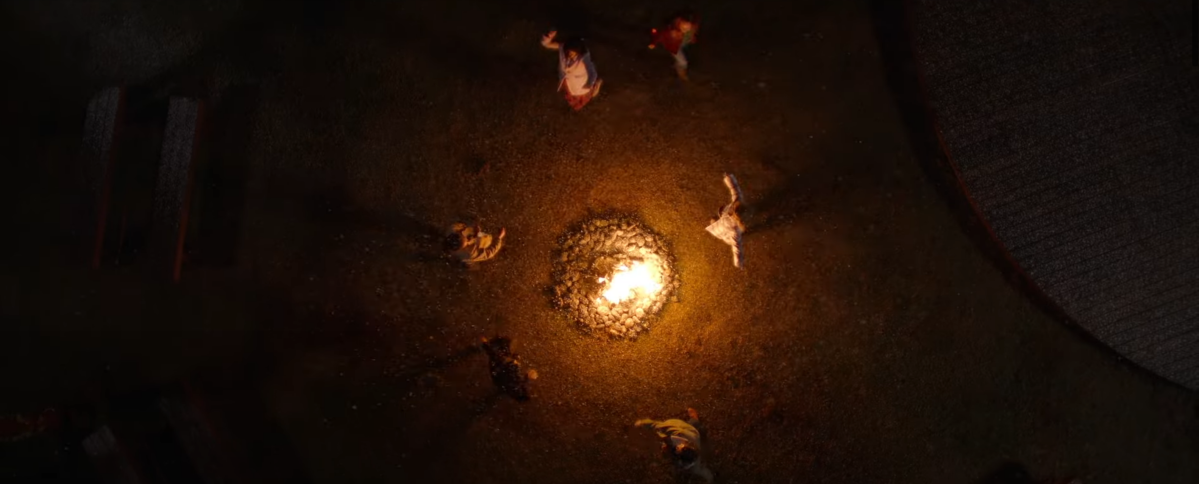 Synchronized dancing around a fire? Yeah, we're going full death cult.
Also, I couldn't get a clear screenshot of it since it's so quick, but we see Teen Taissa…hacking something violently at one point? Animal? Frozen Jackie? Something or someone else? I also think we see Teen Lottie undergoing some form of electroshock therapy, which I'm thinking means we're going to get a Lottie Flashback moment.
There is SO MUCH SNOW — it's about to be a very cold and brutal winter for the girlies! Hope no one follows down Jackie's popsicle path!
Okay, what did you catch? Did you watch a candle burn for an hour like me? Were you secretly disappointed not to see any cannibalism like me? Let's overanalyze and have some fun! March 24 feels way too far away.