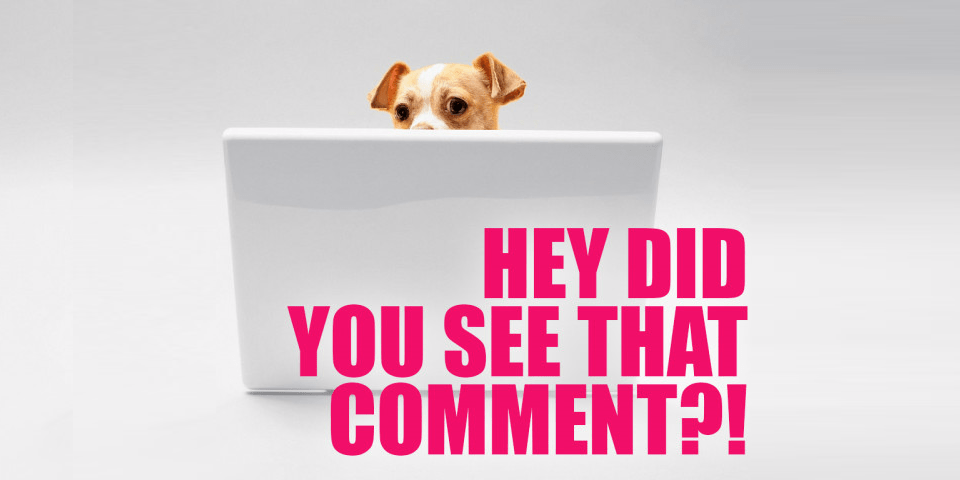 Hi there, baby bears! The air here in Northern California is finally cool and clear and healthy, and I'm about to vote this weekend! US pals who are eligible: have you voted yet? If you haven't, is there anything you need in order to do so? How can we help? Let's get those ballots in, bbs!!
This week, Natalie's going to help us flip the Senate!
Xoai brought us a moving remembrance of Monica Roberts.
The team celebrated National Coming Out Day with a roundtable!
Go watch One Day At A Time on CBS! Do it now!
Winter is coming – it's probably time to stock up on sex toys at these queer-owned shops.
This was perfect: 25 Lesbian Hauntings, Ranked by Lesbianism.
Autostraddle's honoring of Latinx Heritage Month continued with an ode to Walter Mercado.
And then there were your comments!
---
On How to Curate the Perfect Sex Toy Collection:
The Oral Hygiene Award to Ladywhoknows:
On The Straight TV Couples We Won't Apologize For Loving:
The Even Better Place Award to Brenny, thatottergirl, and Chandra: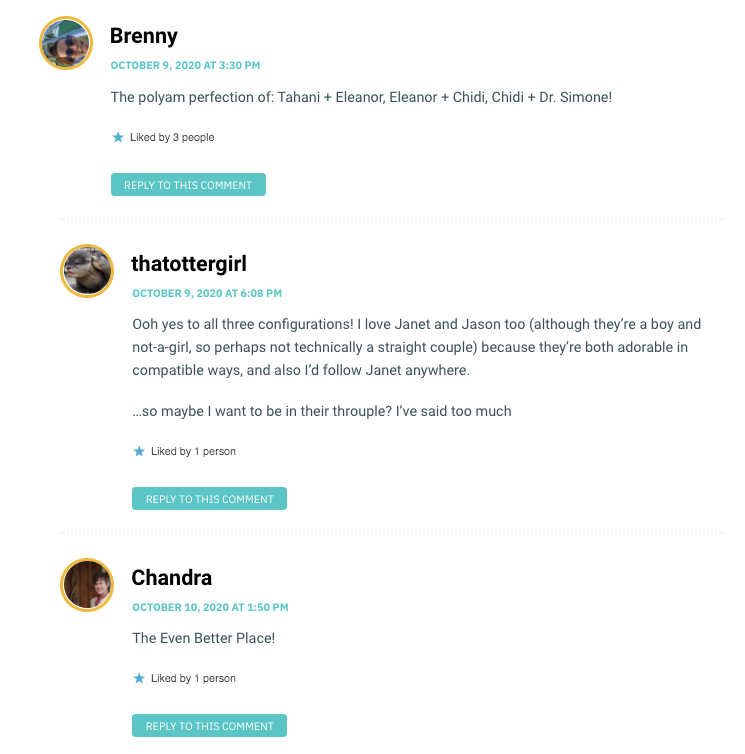 And the Boldly Go Award to Liz Jay:
On Pop Culture Fix: Kristen Stewart Knows She Was Cagey About Being Queer, She Just Needed a Dang Minute:
The Queer Intentions Award to Lex and Amidola: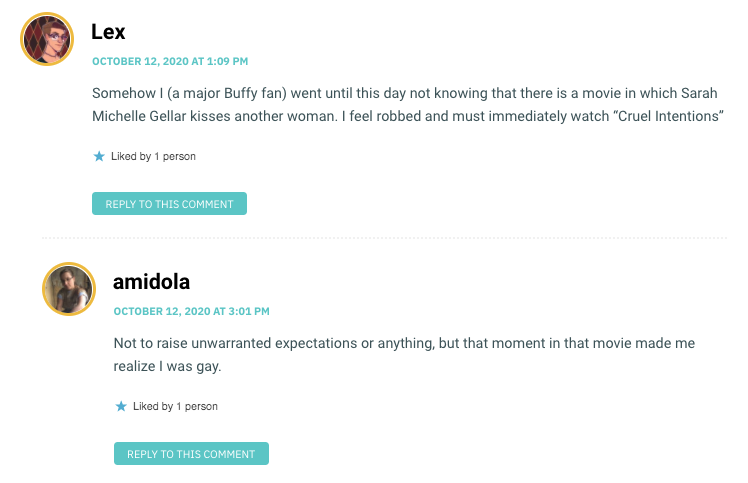 On You Need Help: How Can I Be a 'Good Ex'?
The Bound to the Ary Award to Kelly:

On "The Haunting of Bly Manor" Isn't a Ghost Story, It's a Lesbian Love Story — with Ghosts:
The Unintimidated Award to Stef: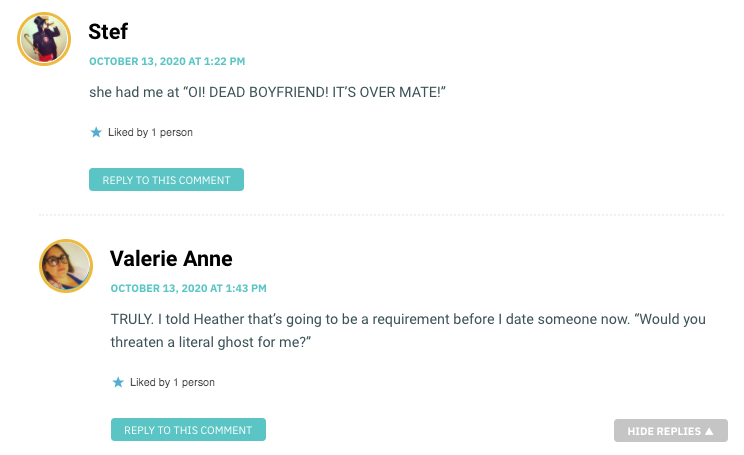 And on Let Us Now Praise One-Off Vampire Episodes:
The New Moon Award to Laura and Kristana: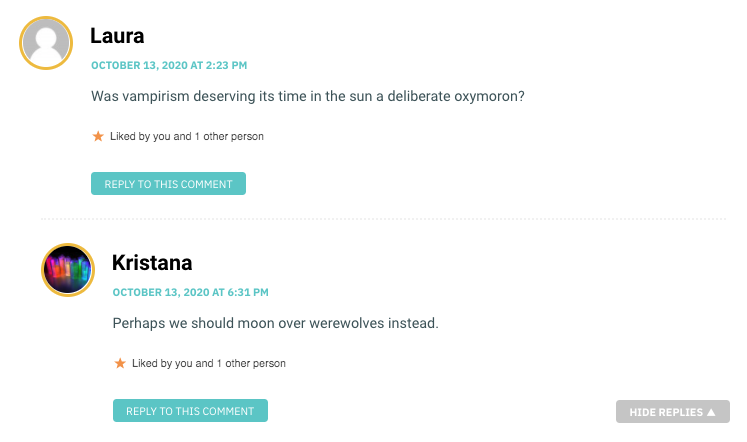 ---
See a comment that needs to be here? Let me know! Tag me [at] queergirl.