Growing up, there was always a magical wizard on primetime Latin American television. He was a whimsical figure in beaded, bedazzled capes with giant rings on each finger. "Mucho mucho amor," he would proclaim with a kiss. Imagine, growing up in a machista, Catholic, heteronormative Latino household that somehow embraced this gender-bending person. That man was Walter Mercado and he changed my life.
Mercado is a Puerto Rican astrologer, actor, and performer. For more than 20 years, his astrology show aired on Univision for audiences in Puerto Rico, Latin America, and the United States. Mercado's show was programmed between Primer Impacto, a Latin American television news program, and El Gordo y La Flaca, an entertainment talk show. Every day after school, we would learn about the issues affecting the real world like el chupacabra and exorcismos, get our daily dose of celebrity chisme, and learn about our horoscopes. Quality television!
Latin American TV programming can be pretty wild with our news sources creating investigative reporting on actual conspiracy theories and telenovelas with exaggerated acting and strange plotlines. With the unique content on TV, there was a stark lack in queer icons. It was like every topic under the sun was available for consumption except for anything that questioned the norms. Mercado broke all of that.
Mercado was the only glimpse of queer identity that I saw growing up. He is known for his androgenous appearance. In the Netflix documentary Mucho Mucho Amor, Mercado's hair is described as "a hybrid between really good male hair from the 70's and really good grandma hair." He was known for his "little arrangements," subtle botox and plastic surgery. His wardrobe was praised for its extravagance, jewels, and opulence. Capes were made by internationally recognized fashion designers such as Versace and Isaac Mizrahi with real Swarovski crystals and pearls.
When I saw Mercado, he was a physical representation of everything I felt: Shiny. You know how in heteronormative culture, girls are assigned the color pink and boys are assigned the color blue? I always felt shiny. I felt beyond a color to more of a concept I didn't quite know how to express yet. I grew up in a conservative family so I never really knew the words to describe who I was but when I saw Walter in his finery and elegance, I knew I was like him.
On November 2, 2019, Mercado passed away. His show had not run on television for over a decade. Three months later, I attended the 2020 Sundance Film Festival as part of the Press Inclusion Initiative where I was fortunate enough to watch Mucho Mucho Amor at its world premiere. The film explores his life and career up into his final years at his home in San Juan, Puerto Rico. Mercado passed away just a few days before the filmmakers learned of their acceptance into the festival. It was one of the most emotional and impactful screenings of my life because of the proximity to Walter Mercado. The directors Cristina Costantini and Kareem Tabsch and producer Alex Fumero wore Mercado's actual robes to the premiere screening. His entire family was also at the screening. Sitting a few rows over were his nieces and assistant Willie. Seated in the Sundance theater, my life made a bit more sense.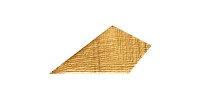 I was raised in a traditional household where women and men had very strict gender roles. These roles were made even more prominent in telenovelas where women were portrayed as sweet virgins or evil seductresses driven by the need to please men. To watch both a representation of traditional values and then see Mercado on screen was an oxymoron. While Mercado represented everything I was and wanted to become, he was also turned into a caricature on trashy talk shows. He was impersonated to tell homophobic jokes. Simultaneously, my television would capture the elegance of Mercado and the cruelty of Latinx traditionalism. How does one grow when they are both seen but also ridiculed?
When asked about his sexuality in Mucho Mucho Amor, Mercado says, "I have sexuality with the wind, with the flowers in the garden, with all the beautiful displays of nature. I don't need a person. Especially to make me happy, to have an orgasmic experience. I have sex with life. I have sex with everything." In Latinx culture, there is a popular saying "que lo que se ve, no se pregunta," meaning "what you can see, you don't ask about." While Mercado was a revolutionary queer figure, he never explicitly named his sexuality.
The idea of the unspoken has always weighed heavily on me. All my life, I was never quite sure how I felt about other people. It was something I always kept hidden away in a journal. I knew I was supposed to like the boys in high school and, sometimes, I did but, mostly, I thought boys were too stupid. My eyes sometimes wandered toward girls but I didn't understand whether I admired them or wanted to be with them. It wasn't until college that I realized this had a name: pansexual.
I was also never comfortable as a girl. I dislike bras, skirts, the color pink, and everything I was raised to believe a girl was. There was something about being a girl that felt both really wrong and, sometimes, really right. During college, I thought it was important to embrace my masculinity so I took a pair of scissors and cut my hair into a baby queer version of Walter Mercado's haircut. It took many years to balance my masculinity and femininity and understand why I never felt like either gender. That feeling came to be called: non-binary.
When I finally came out to my parents, it was because I felt like the unspoken needed to be said in order for me to fully be myself. In Latinx culture, people often tip-toe around an issue as to not cause problems for the family: "el qué dirán," meaning "what would [the neighbors] say." It's important to save face and not be too different. However, if my family would allow Mercado to enter our household via the TV every day, it gave me some hope that they might accept me.
At the end of each of Mercado's shows, he would say, "Bendiciones para todos y que Dios me los bendiga a todos hoy, mañana y siempre, y que reciban de mi paz, mucha paz — pero sobre todo — mucho, mucho amor!," which translates to "Blessings to all and may God bless you all today, tomorrow and always, and may you receive from my peace, a lot of peace — but above all — a lot, a lot of love!" Mercado would always bless his viewers with wisdom about the cosmos. He would sign off with peace and love yet was never able to open up about his personal life.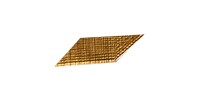 Sitting in the dark theater at Sundance watching Mucho Mucho Amor, I cried my heart out as images of Mercado flashed upon the screen. Growing up, you gravitate toward the people on the television screen that most resemble you, even if you don't know it yet. Every day, I would look in wonder at the man offering me peace and love even when I didn't quite feel at peace with myself. His visibility on my family's TV made me embrace my queerness when it came time for me to come out. While Mercado was never able to express his own sexuality, he gave me the wisdom I needed to break the cycle of silence and embrace who I am.
"Walter Mercado is a force of nature without beginnings and endings. He used to be a star, but now, Walter is a constellation."
— Walter Mercado in Mucho Mucho Amor