This post is sponsored by Wet for Her.
"I am going to finish this tonight," Betsy said, opening up a red-underlined covered document on the screen in front of her. No matter how exhausted she was, she had a deadline to meet. "What about sex writing?" they said, "It could be fun!" they said – no one said how tired I'd be.
She adjusted herself on her emerald green couch and giggled as she recalled the date she just had. Betsy had gone from swiping to cyber sex with a hot little theybe she'd met a few days ago on her go-to dating app; their scheduled virtual fucking session had ended just under an hour ago and she was still on cloud nine. She came six times and showed them half of her new toys, all in the name of research, "I am going to finish this… I just need a little like, break first tho." She put her computer on the floor, sipped her 4-hour old coffee then laid back on the couch. "Ooh!" She squealed — she hadn't cleared the couch yet after her little session and The Finger Extender toy had poked her in the ass, while her lube was in danger of getting lost in her faux locs. She tossed them on the floor with the others and then comfortably stretched out on the couch.
Betsy picked up her phone and right after she unlocked it her dating app profile filled the screen; she had been mid-edit right before her date and never closed it. She put the phone on her chest, paused and said aloud, "Okay, ten swipes then it's time for a nap." She looked around as if someone was going to encourage her to just go to sleep, but she lived alone so swiping it was.
"I know that's not a poster of "The Kiss" in the background…" Betsy zoomed in and put the phone close to her face. "Yo I swear the people on these apps…SMH." Suddenly exhaustion hit her like a King Princess single drop and she drifted off to sleep…
Her dreams blended with her dating reality as suddenly, all the profiles she was swiping turned from queer babes to some of her new toys!
---
UserName:  YesPleaseMommi
Looking for a baby who wants to be pleasured and punished in the most loving of ways. I may look adorable, but I'm quite powerful and will make you shake with joy or fear – if you behave you get to choose. I've got ridges and bumps to please up to 5 speeds, and you can even get in the bath with me… but that's reserved for nights when mommi is feeling extra sweet.
Looking For: Something Long-Term and Local; bring your coloring book but leave your attitude at home.
Swipe Right on the Heart Vibe Mini Rechargeable
---
Username: Play4U96
I've been playing music since I was in middle school; Iet me serenade you with my voice and then make you scream. You can use me for fingers but I can also work perfectly with your favorite dildo. Singing can tire me out so I can only last for an hour but, like many of my Wet For Her Homies, I come with a USB charger, so just plug me in and I'll be ready to go again real soon.
Looking For: Something Long Term, playful and ready to go right now.
Swipe Right on the WowHer Clit Ring
---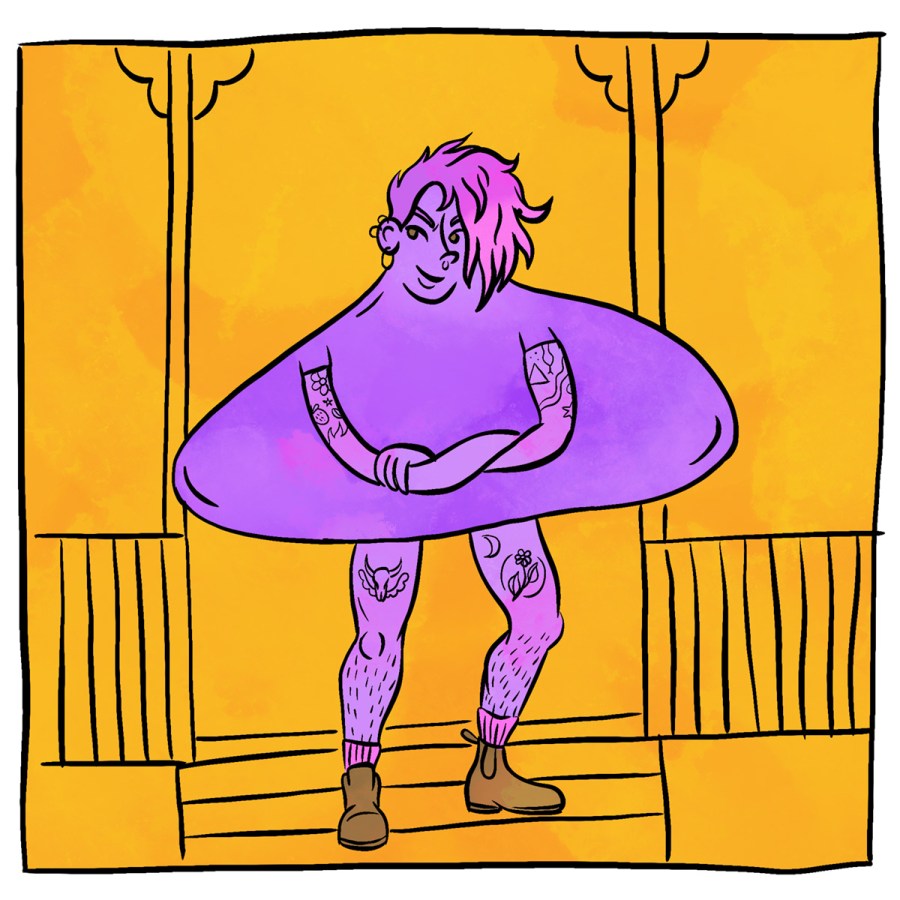 Username: Luverboi
Let me be real, I'm a good fit for most people and I'm ready to spread the love. I can make a lot of y'all happy — you can fold me and use me for stroking, lay me flat and grind on me or just put me in your underwear and walk around your apartment – I'm here for it all. I know I look like I might slip away but I come with some ridges so don't worry, I'm not going ANYWHERE.
Looking for: It can be just me and you, or you can add in your mama and your cousin too. I welcome all y'all, no judgement just vibes baby!!!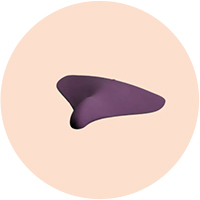 Swipe Right on the Enby Vibrator
---
Username: LavishTushy
I'm known for saying "You Deserve" to all my friends, but now I want to say it to you. Let me spoil you and prove that I can. I love the finer things — just look at me, shiny and smooth aluminum topped off with a sparkling red gem? I want to take care of you, be inside you and fill you up with the love, attention and joy that you DESERVE. It's all on your time, so when you're done with me just put me to the side; I'm easy to clean and store and will be ready and waiting for you when you want me next.
Looking for: Someone who wants to be treated like royalty — who's ready to be my princess?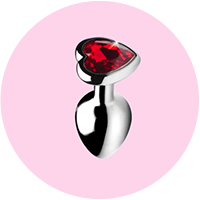 Swipe Right on Booty Sparks Red Heart Anal Plug
---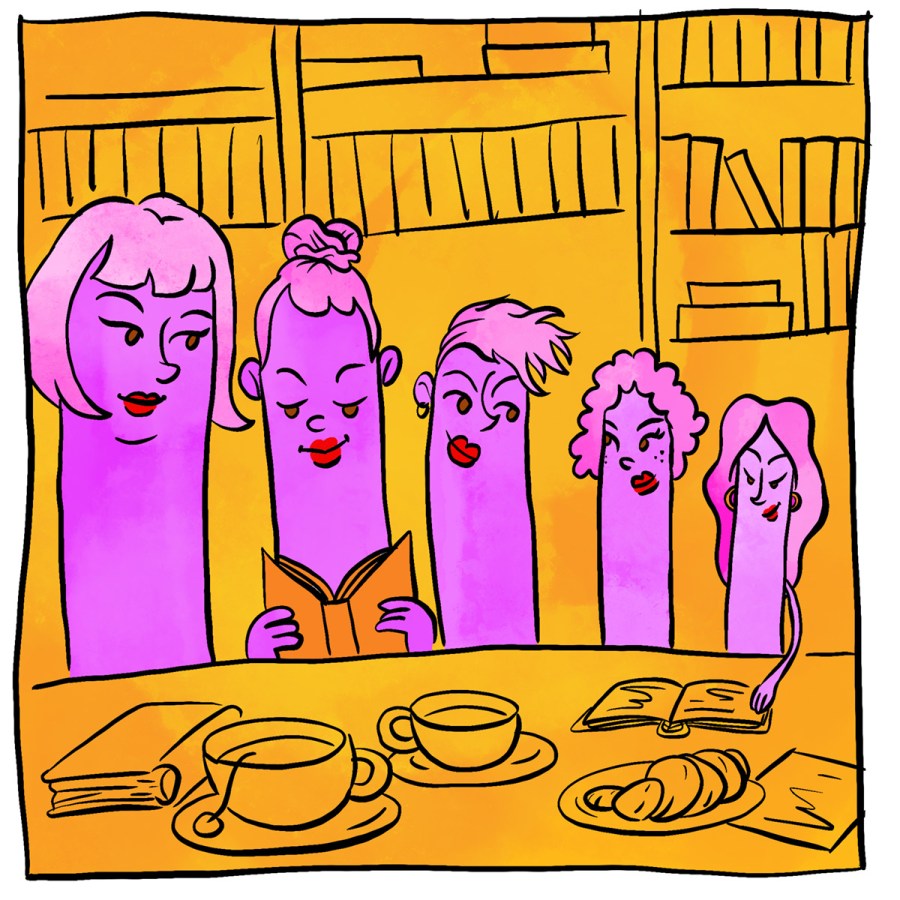 Username: Cumlearnwithus
We love to teach and we love to learn and we want to do them both with your body. We're perfect for the person who's new to penetration but wants to take it slow, or for the person who is familiar and looking to advance. Smooth to the touch, made from medical grade silicone and warm up quickly to match your temperature. Grow with us? We promise to stretch your mind and more in all the best ways.
Looking For: A patient partner.
Swipe Right on the Dildo Dilator Set
---
Username: xXBroodyBabeXx
Message me with your full chart so I don't waste my time. I know I look interesting and well, that's because I am. I work well in both cool or warm temperatures, and unlike the others from your past, if you drop me I won't break – I'm way stronger than I look. You could swipe left but you won't dare, you're way too intrigued.
Looking For: Someone who likes to explore and is comfortable being alone – I'd love to play with just you but very down to meet your partner too :)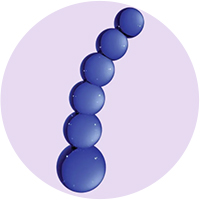 Swipe Right on Planets Glass Dildo
---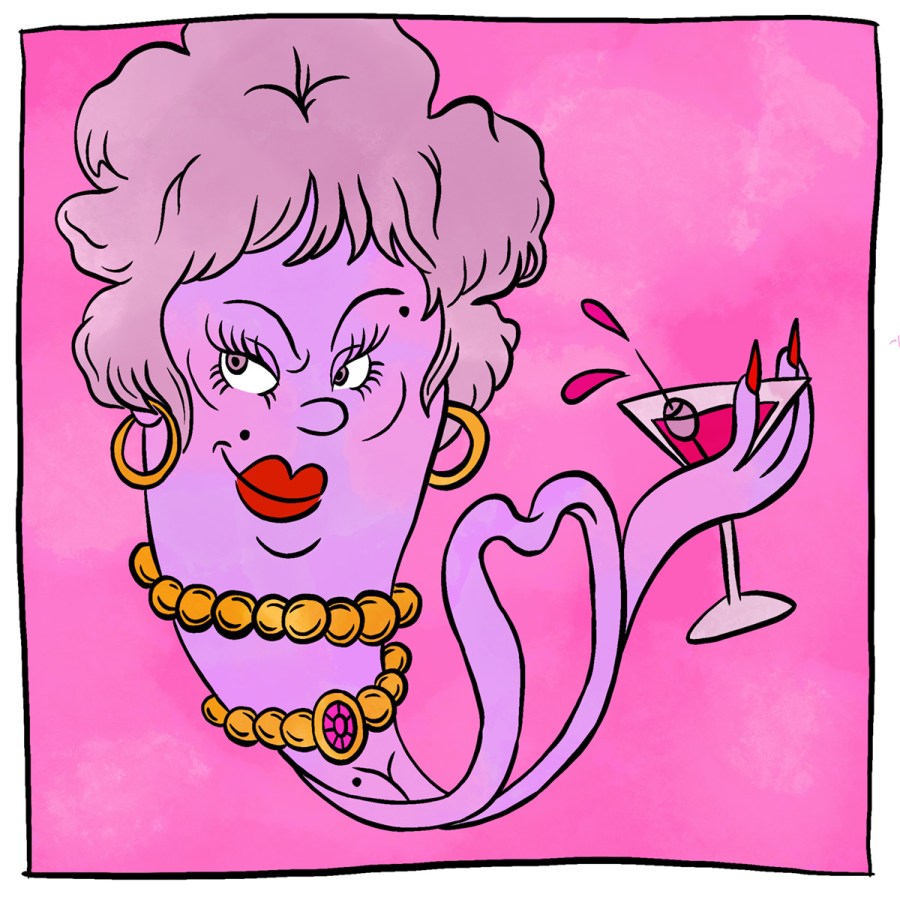 Username: WhatsNewPussykat
Dating sure has changed hasn't it! I'm back on the market and ready to show my new tricks! If you love scissoring I'm the person for you; just slide this in between us and get ready for a level up. I've got ten settings, ridged for a little extra pleasure and pack a powerful punch even though I'm petite. You can even use me in the bath if you don't mind getting a little extra wet and who doesn't want that amirite?!
Looking for: A traditional person who wants a little twist – I promise I'm over my ex by the way, I just don't know how to crop them out the picture.
Swipe Right on RockHer Scissoring Vibrator
---
Username: RememberMe
I'm everything you'll need, the actual total package. A dildo and boxer harness all in the same box. My boxer harness is machine washable, goes up to a size 3x and has an elastic o-ring that fits all the WetForHer dildos! And the dildo that comes with me comes in three different sizes; you pick which one you want and I can get to work straight away. If you really want to have a good time (and you do, that's why you picked me) you can even add a bullet vibe to my dildos and we can take it up a notch. If we happen to match I'll get to your message when I can, got quite a lot to go thru ya know ;)
Looking for: Y-O-U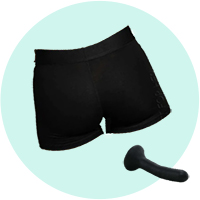 Swipe Right on the Strap-On Boxer Harness
---
Betsy was awakened by the sound of her neighbors' laughter and footsteps filling the hallway of their apartment building. She sat up and realized her phone must have slid out of her hand and onto the floor during her nap. When she looked at the electronics that were at her feet — the computer with an article that was close to deadline, the toys she used when she got wet and ready and the phone with the hotties that helped make her that way, she had to make a decision.
The article could wait — she needed to chill out just a little bit more, and the crew at Wet For Her had everything she could want to give her just the relaxation she would need.