This post is sponsored by Wet for Her.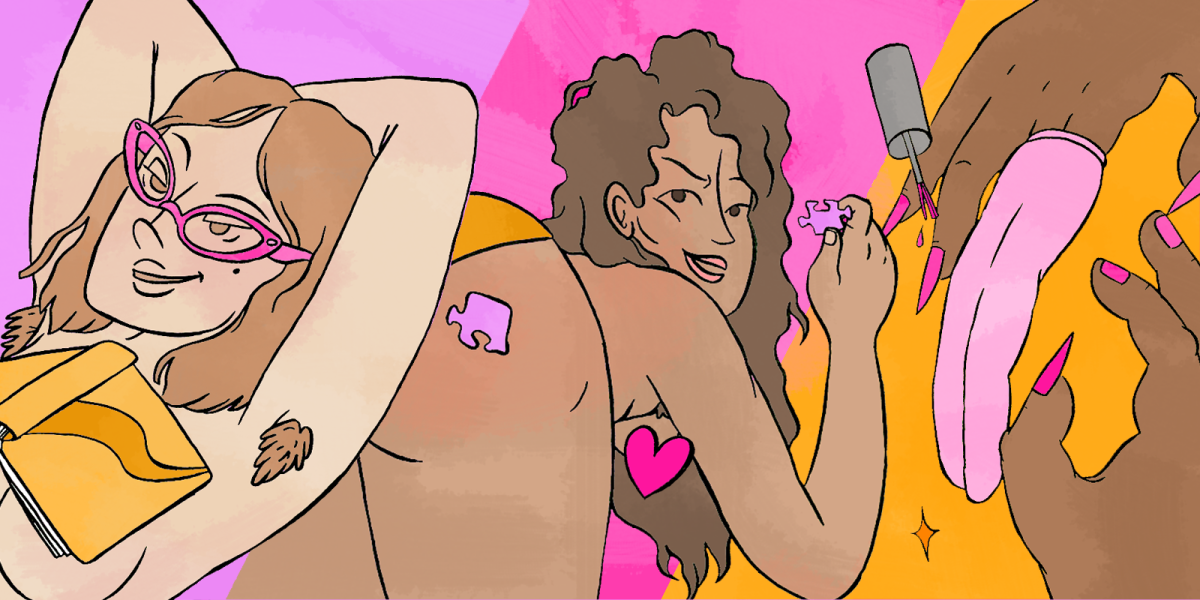 I've been on lockdown alone and like many of y'all, all my toys look at me and roll their eyes when I reach for them. I miss going on dates and flirting with each other, building up for the moment we both reach for the check and she asks if I want to have a drink at her place. I miss saying yes and ending up with our clothes off and getting hot and sweaty a half-hour later on her couch. Things are starting to look up in the slightest of ways and we're figuring out what the new normal is in everything, and that includes sex and discovering new hot post-quarantine date ideas.
We've been in a digital daze for what seems like forever and some of us have gotten accustomed to virtual dating, we've been training for this since we were 15 and having cybersex with our Canadian girlfriends online. Now, we need to start preparing ourselves to take it back offline and into the real world. I'm a firm believer in the "New Partner, New Toywp_poststheory, and if you are too, you know the best part is shopping for a new toy together.
You and your cyber cutie have probably gone from simple sexting to full-on virtual sex and maybe have seen each others toy or two – but what about exploring something to use together once it's safe to meet up again? Wet for Her is low key making it hella easy to mix online shopping with your hot post-quarantine date ideas. They've given us the perfect pairing with their Fusion Dildo and Harness Kit! First of all, the Tomboi harness slides on just like regular underwear and they go up to a 5x. I love underwear harnesses because of the ease and fit; little hint, size under if you're in between sizes; the fit is supposed to be a little tight for dildo stability. After you wiggle them on you just slide the dildo in through the O-ring and voila! The Fusion Dildo comes in THREE sizes, so you can let her pick which one she likes best or better yet get all three and work your way up.
Wet for Her is making it fun and simple to ease back into the physical world with your online bae — if you two have both been quarantining solo apart from each other and are ready to take things further, maybe that moment is coming soon! (Obviously, we aren't recommending you break quarantine to have sex! Plan for the future!) You can set up a facetime date to shop the online store together and then make my hot post-quarantine date ideas your own when you're ready to take it to the next level.
Hot Post-Quarantine Date Ideas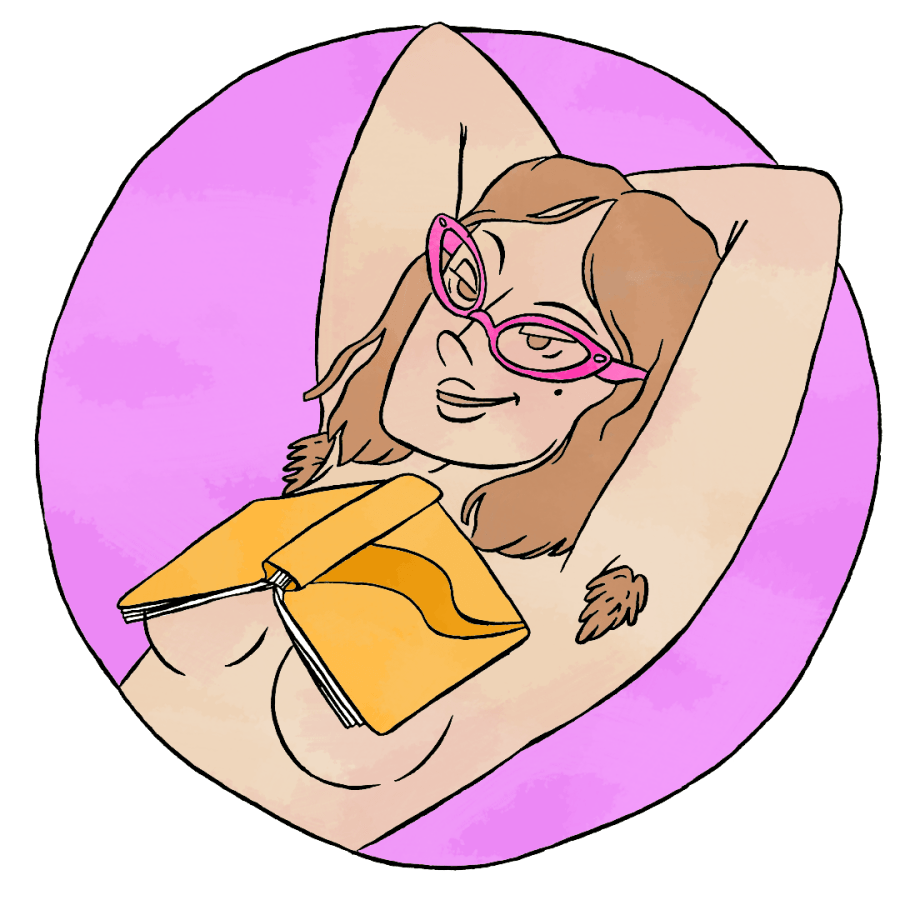 Date #1: Bookclub Baby-Girl
You've been meeting virtually looking as cool and chill as you can in your best pajamas to discuss the lit that you've been escaping into. Now it's time for you and baby girl to meet offline. If you both are up to it, maybe you meet and walk over to your fav local bookshop and start browsing the shelves. You could each take a hot polaroid, hide it in a book, and have a quick scavenger hunt. Do you know what could add to this moment you've both been waiting for? You imagining her mouth around your new strap. You've been watching her lips read your favorite passages for months, now you just want to make her be quiet but in the best way possible.
Date #2: Nail Me
Yall have both followed your fav beauty influencers at home manicure tutorials to a T. Bring all your tools over and your favorite colors and do each other's nails. You can file each other's nails down nice and smooth and hold her hands in yours while you slowly paint her nails your favorite color. With each finger you paint have her tell you a naughty thought she's had of you. Just be sure to let the nails dry, there is nothing like the taste of nail varnish to ruin the moment when her fingers are in your mouth later. If you're too impatient, put on Wet For Her's finger extender and worry about fixing your manicured nails later.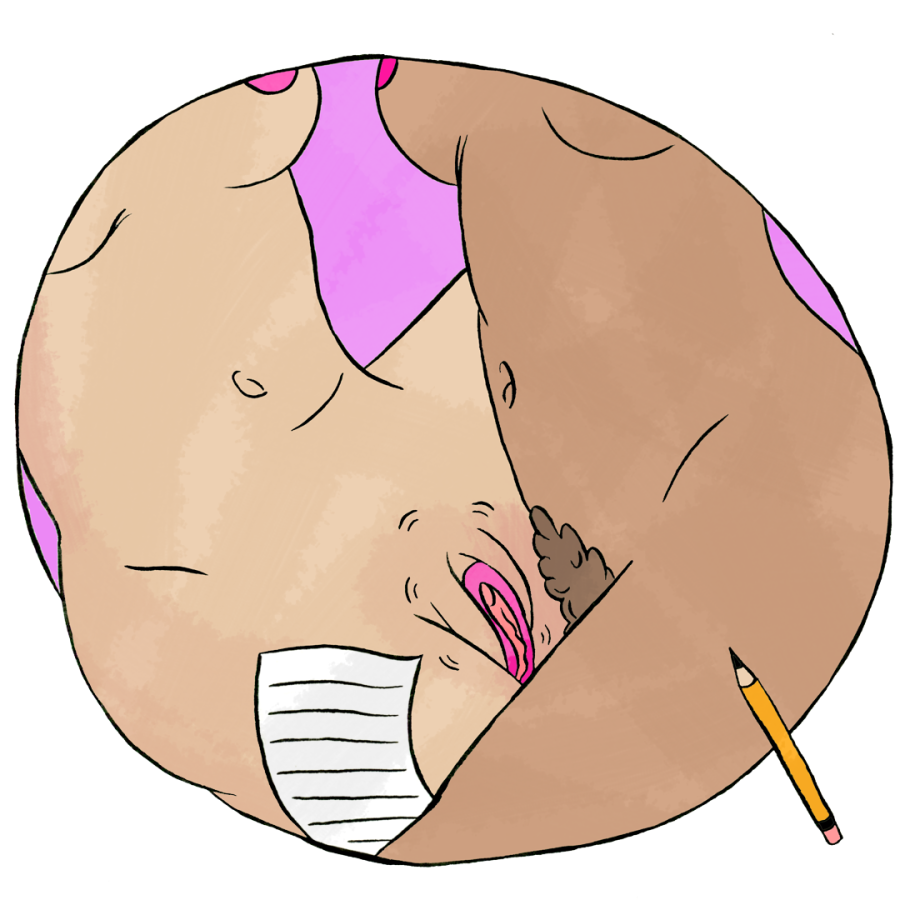 Date #3: Trivia Time
Some of us are more competitive than others and if you don't know who in your group that is, take them to trivia. You and your cyber sweetheart may have met in a virtual trivia night when you both argued with the host about several of their answers being incorrect. Bring that fire to your first IRL date. Watch a movie for as long as you can and then move it to the bed. Slide the Rock Her scissoring vibrator between the two of you and with each question she gets right, up goes the speed, each one she gets wrong – down it goes.
Date #4: Picnic for Two – or Three
Remember a month ago when you all propped your computers up in the kitchen and had virtual brunch every Saturday? Cracked eggs, traded recipes, and tried to find the proper way to tilt your plate to show your dish without it all spilling onto your computer? Plan to move it outside to your favorite shaded park. All three of you can sit on your gingham oversized blanket and share the sexiest fruits. Bring a bandanna and blindfold them as you feed them juicy watermelon that drips out when they bite into it, have them bite into cherries while you bite their thighs and use their fingers to make that orange open up gently and easily.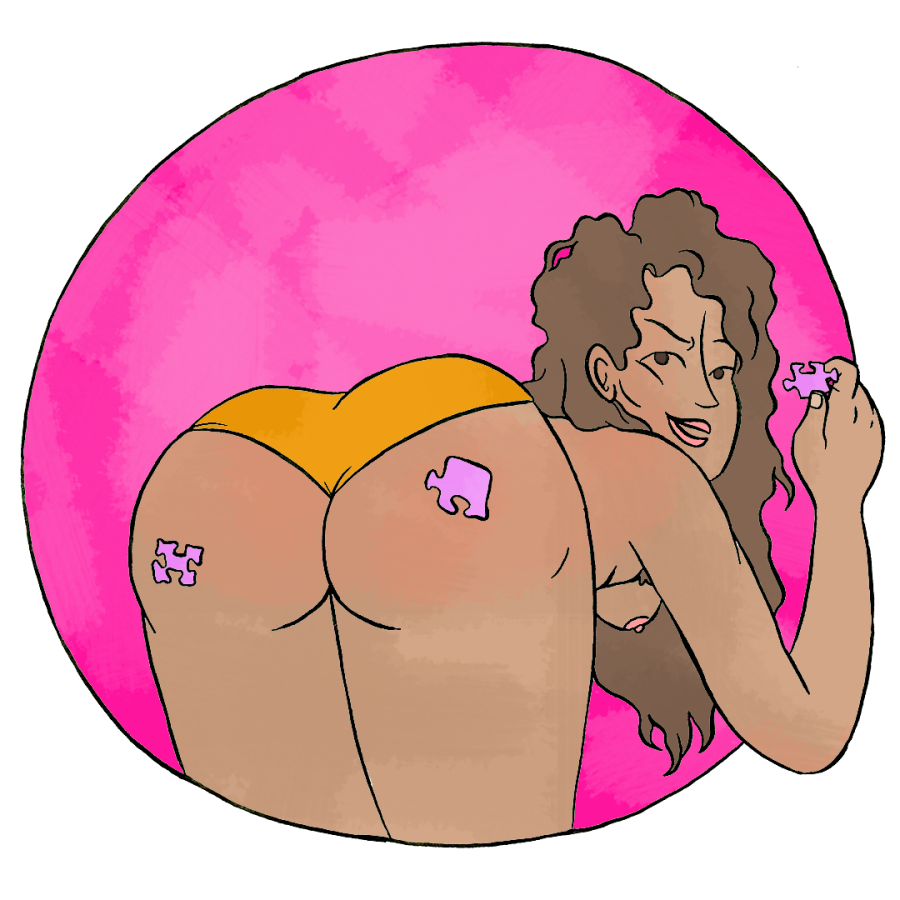 Date #5: A Piece of the Puzzle
You had zero interest in puzzles before all of this but now you suddenly find yourself on your local puzzle exchange message board. The hottie down the street who you've been exchanging with has been getting more flirtatious with every exchange. My suggestion? Spray the puzzle pieces down and when it's time to get a little closer, invite her over to do a new one together. With every piece that fits one of you gets a kiss; the hope is that you don't make it through the puzzle but instead end up on top of it with the pieces stuck to your ass.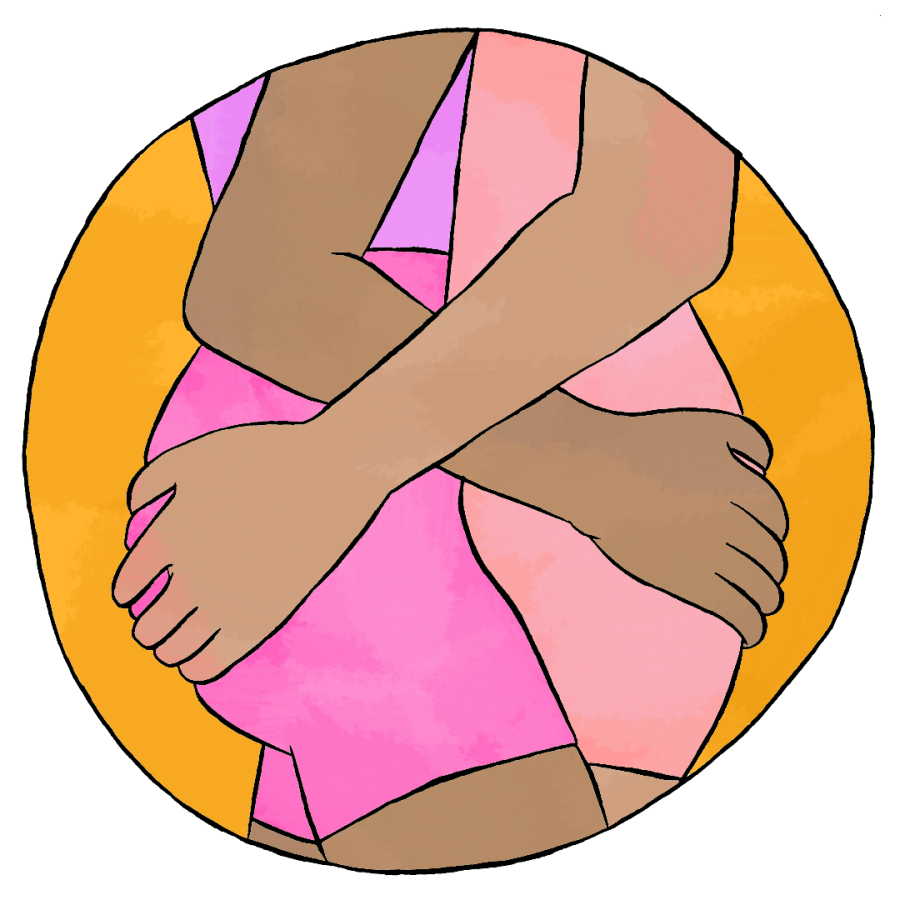 Date #6: Dance with Me
Hit the slow grind in your apartment. You've been having these cute dance parties to your fav queer playlists that no doubt feature hot hits to shake your ass to. This time though, take it slow when it's just you and her in the middle of your living room. Start pressed together with your hands wandering to the places you have been wanting to touch since they came up on your computer screen. Put together a 10 song playlist and at the end, one of you gets to sit on the couch and have the private dance of your dreams.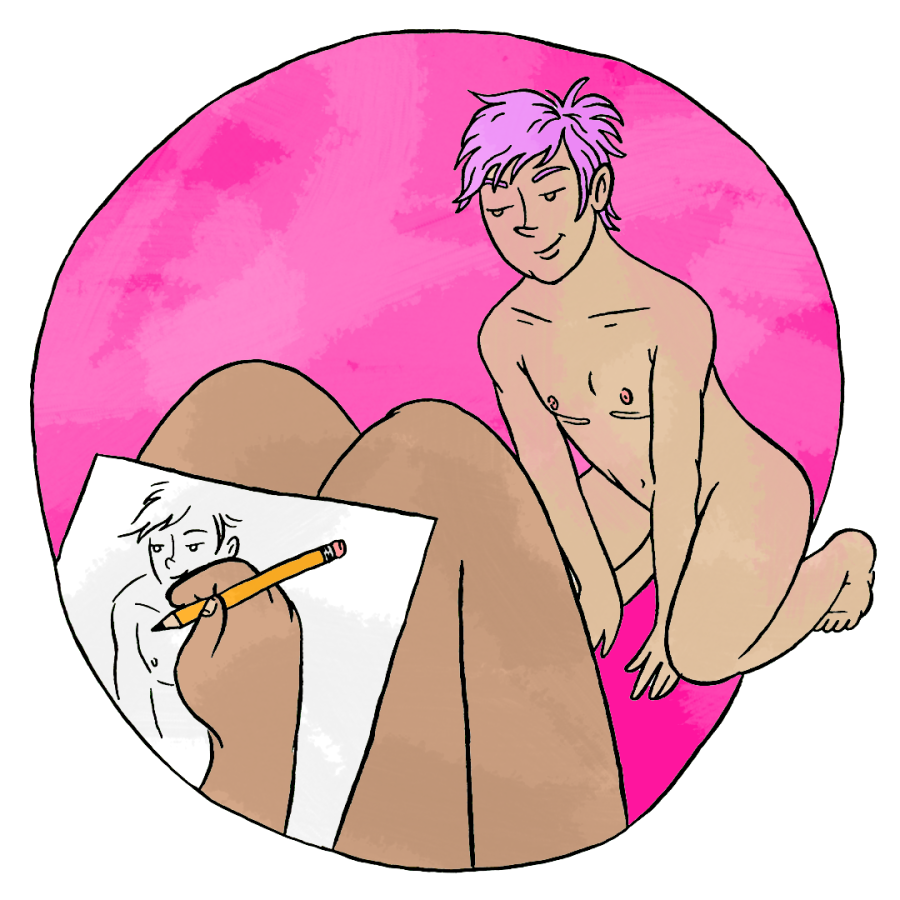 Date #7: Paint and Play
You know exactly where I am going with this. Y'all have been sending each other photos of the art you've been creating while inside. Maybe you've been sketching each other based on the selfies you've been posting but now it's time for the real thing. Channel your inner Celine Sciamma and have her sit on the bed while you paint away. Have her wear what she feels hottest in and let's be real, you know you'll love it too. No touching until you're done – if you can last that long.
---
Let me say something straight up, I am not encouraging y'all to go outside or break quarantine RIGHT NOW. It's going to be different out there but, wait until the time is right, and these hot-post-quarantine date ideas paired with the strap on kit (and more) will make it a little less awkward and a lot more Wet for Her – and you.