The witch is one of the most universally charged archetypes across cultures and history — as an imagined spiritual threat, as a symbol of feminine disobedience, as an institution that exists outside structures of state power, as a historical nexus of fear and violence, as a demographic of real people with real practices and beliefs who have influenced the development of our shared modern world. The witch is revisited constantly in stories, folklore, movies, political discourse — sometimes she's frightening, sometimes she's compassionate; always she's powerful.
Whether you're interested in witches as a horror trope, a doorway to sex positivity, a topic of historical exploration, or rich characters and ideas in fiction or poetry, at least one of these books will bring something into your life! Get your deep dives into the witchunt frenzy of 1692 Salem; guides to your own personal practice and craft; novels about witches past and present and their complex, compelling stories; dark, provocative witchy poems or mindblowing criticism about the role of the witch in our cultural past and present.
Kristen J. Sollee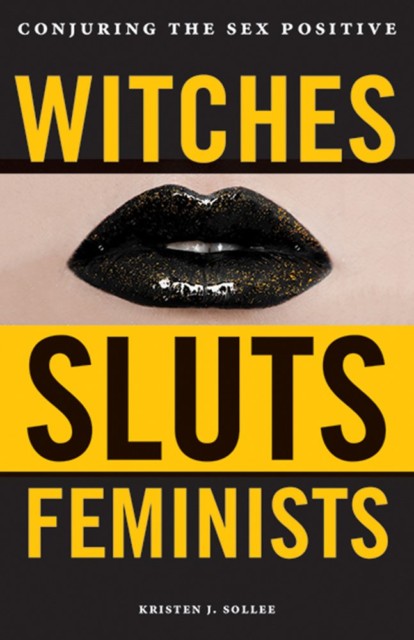 Witch, Slut, Feminist: these contested identities are informing millennial women as they counter a tortuous history of misogyny with empowerment. This innovative primer highlights sexual liberation as it traces the lineage of "witch feminism" through art, film, music, fashion, literature, technology, religion, pop culture, and politics. Juxtaposing scholarly research on the demonization of women and female sexuality that has continued since the witch hunts of the early modern era with pop occulture analyses and interviews with activists, artists, scholars, and practitioners of witchcraft, this book addresses and illuminates contemporary conversations about reproductive rights, sexual pleasure, queer identity, pornography, sex work, and more. Author Kristen J. Sollee elucidates the ways in which women have been persecuted for their perceived connection with witchcraft, and how they have fought back, harnessing the legacy of the witch for revolutionary means.
Silvia Federici
CALIBAN AND THE WITCH is a history of the body in the transition to capitalism. Moving from the peasant revolts of the late Middle Ages to the witch-hunts and the rise of mechanical philosophy, Federici investigates the capitalist rationalization of social reproduction. She shows how the battle against the rebel body and the conflict between body and mind are essential conditions for the development of labor power and self-ownership, two central principles of modern social organization.
Alex Mar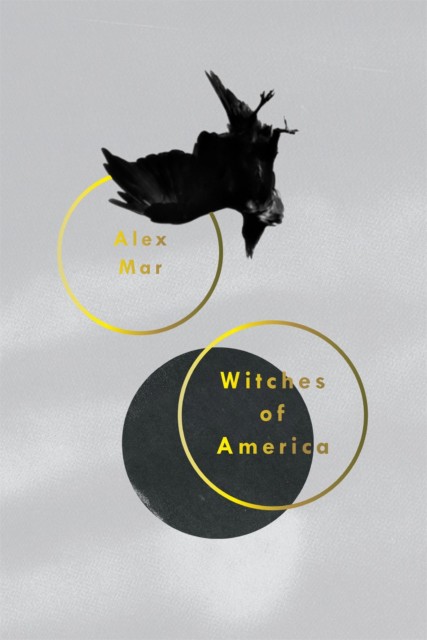 Witches of America is a memoir of Alex Mar's immersive five-year trip into the occult, as both a journalist and someone searching for her own faith. She explores modern Paganism―from its roots in 1950s England to its present-day American mecca in the San Francisco Bay Area; from a gathering of more than a thousand witches in the Illinois woods to the New Orleans branch of one of the world's most influential magical societies―and decides to train in a coven herself. With keen intelligence and wit, Mar illuminates the world of witchcraft while grappling in fresh and unexpected ways with the question underlying every faith: Why do we choose to believe in anything at all? Whether evangelical Christian, Pagan priestess, or atheist, each of us craves a system of meaning to give structure to our lives. Sometimes we just find it in unexpected places.
Mingmei Yip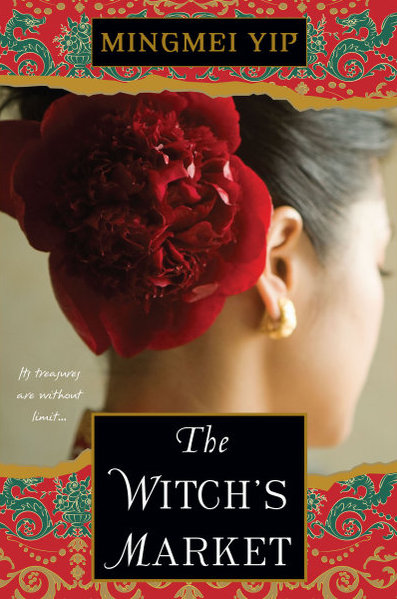 Chinese-American assistant professor Eileen Chen specializes in folk religion at her San Francisco college. Though her grandmother made her living as a shamaness, Eileen publicly dismisses witchcraft as mere superstition. Yet privately, the subject intrigues her.
When a research project takes her to the Canary Islands—long rumored to be home to real witches—Eileen is struck by the lush beauty of Tenerife and its blend of Spanish and Moroccan culture. A stranger invites her to a local market where women sell amulets, charms, and love spells. Gradually Eileen immerses herself in her exotic surroundings, finding romance with a handsome young furniture maker. But as she learns more about the lives of these self-proclaimed witches, Eileen must choose how much trust to place in this new and seductive world, where love, greed, and vengeance can be as powerful, or as destructive, as any magic.
Ariel Gore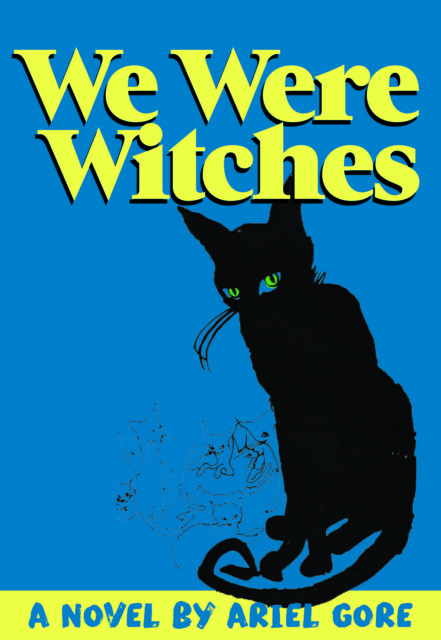 Check out our interview with Ariel Gore about We Were Witches!
Buying into the dream that education is the road out of poverty, a teen mom takes a chance on bettering herself, gets on welfare rolls, and talks her way into college. But once she's there, phallocratic narratives permeate every subject, and creative writing professors depend heavily on Freytag's pyramid to analyze life.
So Ariel turns to a rich subcultural canon of resistance and failure, populated by writers like Audre Lorde, Adrienne Rich, Gloria Anzaldúa, Tillie Olsen, and Kathy Acker. Wryly riffing on feminist literary tropes, We Were Witches documents the survival of a demonized single mother. She's beset by custody disputes, homophobia, and America's ever-present obsession with shaming strange women into passive citizenship. But even as the narrator struggles to graduate―often the triumphant climax of a dramatic plot―a question uncomfortably lingers. If you're dealing with precarious parenthood, queer identity, and debt, what is the true narrative shape of your experience?
Alicia Gaspar de Alba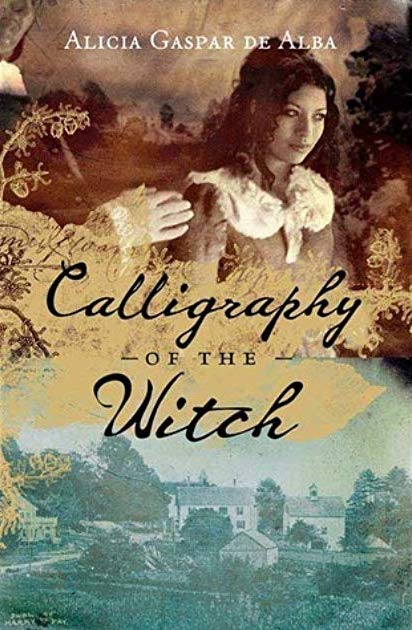 Born of a Spaniard and a mixed-race woman, young Concepcion Benavidez was apprenticed as a scribe to a convent. At nineteen, she escapes and is captured in the siege of Vera Cruz in 1683. She unexpectedly becomes the property of the Dutch pirate Laurens-Cornille de Graffe, who rapes her repeatedly on the long, deadly journey to the Massachusetts Bay Colony where he will sell his cargo. Realizing the young mestiza has fine penmanship, the pirate promptly sells her when they reach the cold New England coast. This riveting historical novel combines the horror of the Salem witch trials with the philosophy and poetry of the nun and writer known as the first feminist of the Americas, Sor Juana Ines de la Cruz. Meticulously researched and elegantly written, this novel takes a mesmerizing look at women in the New World in the 17th century and the stubborn men who accuse them for no reason.
Jaya Saxena and Jess Zimmerman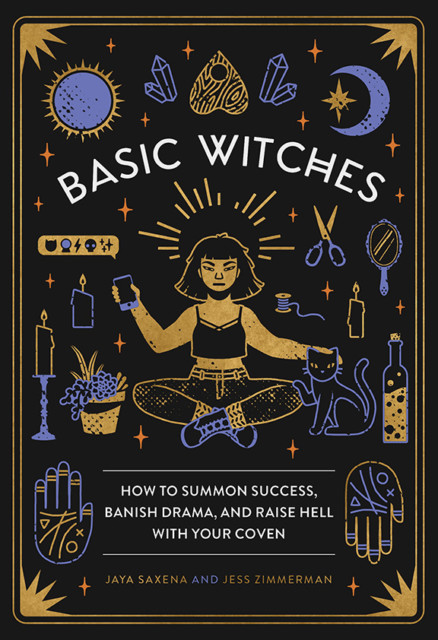 Want to feel terrifyingly beautiful? Wear the right color of eye shadow to project otherworldly glamour. Need to exorcise a toxic friendship? Repeat the proper incantation and make it disappear. Want to increase your energy? Whip up a tasty herbal "potion" to rev up your stamina. DIY projects, rituals, and spells—along with fun historical sidebars—summon the best trends of the modern witchy lifestyle and the time-trusted traditions of the hell-raising women of the past. With humor, heart, and a hip sensibility, Jaya Saxena and Jess Zimmerman dispense witchy wisdom for the curious, the cynical, and anyone who could use a magical boost.
Helen Oyeyemi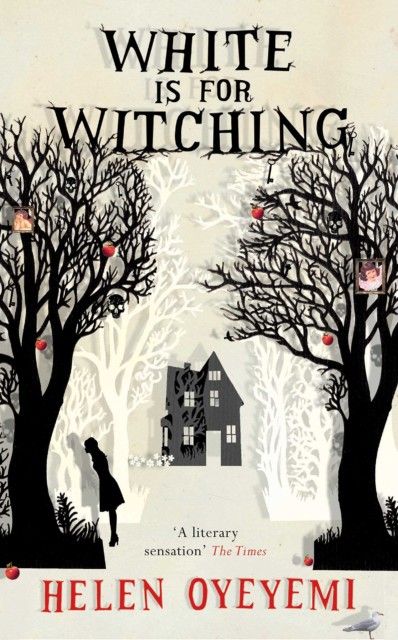 There's something strange about the Silver family house in the closed-off town of Dover, England. Grand and cavernous with hidden passages and buried secrets, it's been home to four generations of Silver women—Anna, Jennifer, Lily, and now Miranda, who has lived in the house with her twin brother, Eliot, ever since their father converted it to a bed-and-breakfast. The Silver women have always had a strong connection, a pull over one another that reaches across time and space, and when Lily, Miranda's mother, passes away suddenly while on a trip abroad, Miranda begins suffering strange ailments. An eating disorder starves her. She begins hearing voices. When she brings a friend home, Dover's hostility toward outsiders physically manifests within the four walls of the Silver house, and the lives of everyone inside are irrevocably changed. At once an unforgettable mystery and a meditation on race, nationality, and family legacies, White is for Witching is a boldly original, terrifying, and elegant novel by a prodigious talent.
Gabriela Herstik
Writer, fashion alchemist and modern witch, Gabriela Herstik, unlocks the ancient art of witchcraft so that you can find a brand of magick that works for you. From working with crystals, tarot and astrology, to understanding sex magick, solstices and full moons; learn how to harness energy, unleash your inner psychic and connect with the natural world. Full of spells and rituals for self-care, new opportunities and keeping away toxic energy, Craft is the essential lifestyle guide for the modern woman who wants to take control and reconnect with herself.
Zoraida Córdova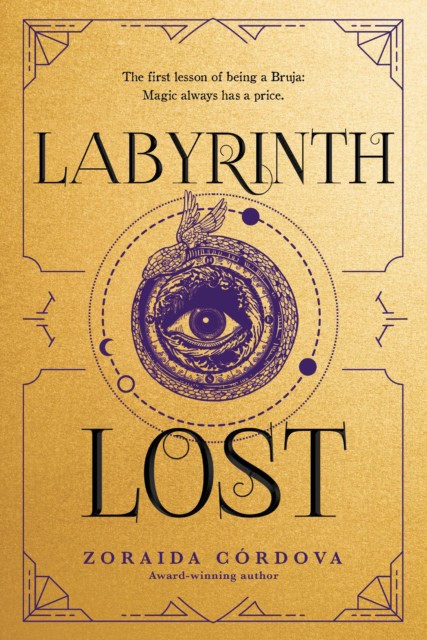 Included in Casey's list of some of the best queer high fantasy!
Alex is a bruja, the most powerful witch in a generation… and she hates magic. At her Deathday celebration, Alex performs a spell to rid herself of her power. But it backfires. Her whole family vanishes into thin air, leaving her alone with Nova, a brujo boy she's not sure she can trust, but who may be Alex's only chance at saving her family.
Pam Grossman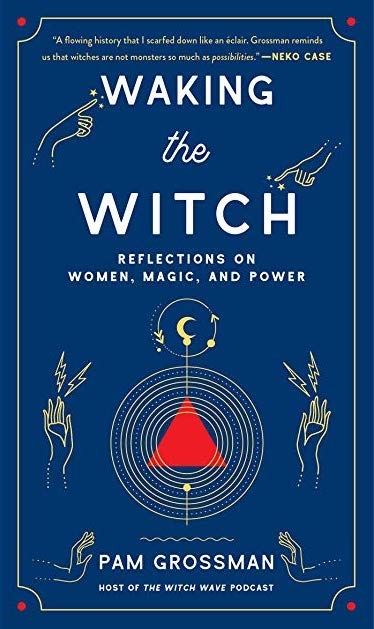 When you think of a witch, what do you picture? Pointy black hat, maybe a broomstick. But witches in various guises have been with us for millennia. In Waking the Witch, Pam Grossman explores the cultural and historical impact of the world's most magical icon. From the idea of the femme fatale in league with the devil in early modern Europe and Salem, to the bewitching pop culture archetypes in Buffy the Vampire Slayer, Sabrina the Teenage Witch, and Harry Potter; from the spooky ladies in fairy tales and horror films to the rise of feminist covens and contemporary witchcraft, witches reflect the power and potential of women.
In this fascinating read that is part cultural analysis, part memoir, Pam opens up about her own journey on the path to witchcraft, and how her personal embrace of the witch helped her find strength, self-empowerment, and a deeper purpose.
Alice Hoffman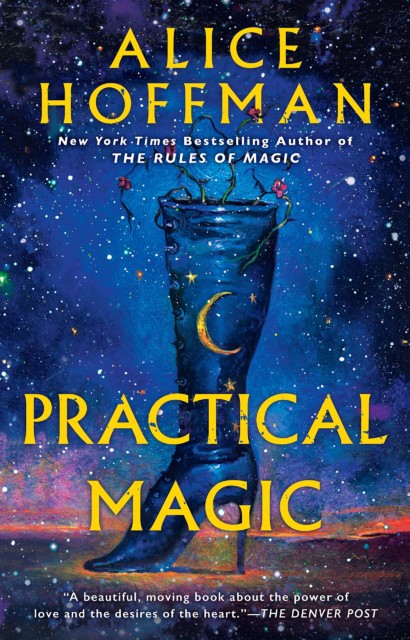 For more than two hundred years, the Owens women have been blamed for everything that has gone wrong in their Massachusetts town. Gillian and Sally have endured that fate as well: as children, the sisters were forever outsiders, taunted, talked about, pointed at. Their elderly aunts almost seemed to encourage the whispers of witchery, with their musty house and their exotic concoctions and their crowd of black cats. But all Gillian and Sally wanted was to escape. One will do so by marrying, the other by running away. But the bonds they share will bring them back—almost as if by magic…
Barbara Ehrenreich and Deirdre English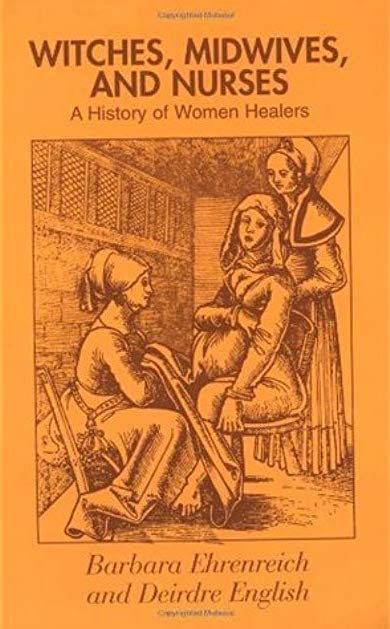 As we watch another agonizing attempt to shift the future of healthcare in the United States, we are reminded of the longevity of this crisis, and how firmly entrenched we are in a system that doesn't work.
Witches, Midwives, and Nurses, first published by the Feminist Press in 1973, is an essential book about the corruption of the medical establishment and its historic roots in witch hunters. In this new edition, Barbara Ehrenreich and Deirdre English have written an entirely new chapter that delves into the current fascination with and controversies about witches, exposing our fears and fantasies. They build on their classic exposé on the demonization of women healers and the political and economic monopolization of medicine. This quick history brings us up-to-date, exploring today's changing attitudes toward childbirth, alternative medicine, and modern-day witches.
Mary Beth Norton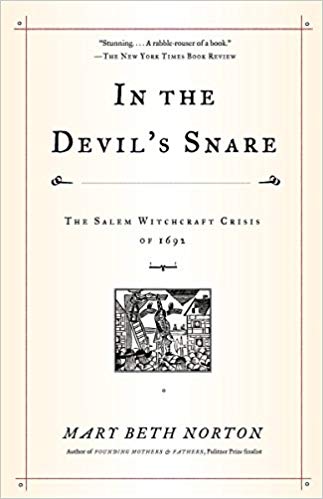 In her splendid re-creation of the notorious events of 1692, Cornell historian Norton (her Founding Mothers and Fathers was a Pulitzer finalist) offers fresh and provocative insights into the much-studied Salem witchcraft trials. Using newly available materials from the trial records, letters and diaries, she argues that a complex of political, military and religious factors led to the outbreak of hysterical fits and other behavior that ended in the infamous trials.
Amanda Yates Garcia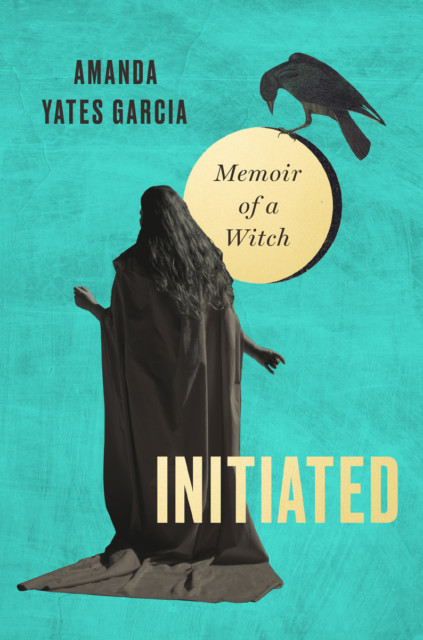 Traditional Wiccan initiates are usually brought into the craft through a ceremony with a High Priestess. But even though Amanda Yates Garcia's mother, a practicing witch herself, initiated her into the earth-centered practice of witchcraft when she was 13 years old, Amanda's real life as a witch only began when she underwent a series of spontaneous initiations of her own.
Descending into the underworlds of poverty, sex work, and misogyny, Initiated describes Amanda's journey to return to her body, harness her power, and create the magical world she longed for through witchcraft. Hailed by crows, seduced by magicians, and haunted by ancestors broken beneath the wheels of patriarchy, Amanda's quest for self-discovery and empowerment is a deep exploration of a modern witch's trials – healing ancient wounds, chafing against cultural expectations, creating intimacy – all while on a mission to re-enchant the world. Peppered with mythology, tales of the goddesses and magical women throughout history, Initiated stands squarely at the intersection of witchcraft and feminism. With generosity and heart, this book speaks to the question: is it possible to live a life of beauty and integrity in a world that feels like it's dying?
Maryse Condé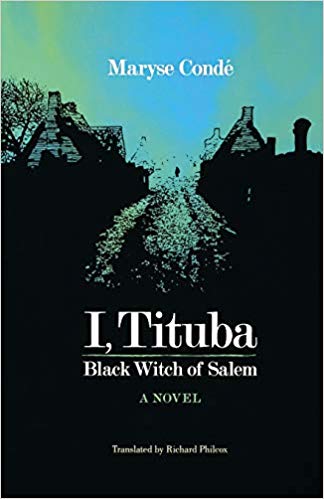 This wild and entertaining novel expands on the true story of the West Indian slave Tituba, who was accused of witchcraft in Salem, Massachusetts, arrested in 1692, and forgotten in jail until the general amnesty for witches two years later. Maryse Condé brings Tituba out of historical silence and creates for her a fictional childhood, adolescence, and old age. She turns her into what she calls "a sort of female hero, an epic heroine, like the legendary 'Nanny of the maroons,'" who, schooled in the sorcery and magical ritual of obeah, is arrested for healing members of the family that owns her.
Isabel Sterling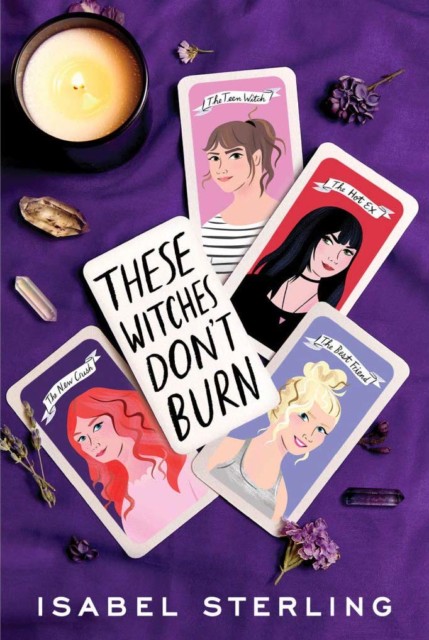 Hannah's a witch, but not the kind you're thinking of. She's the real deal, an Elemental with the power to control fire, earth, water, and air. But even though she lives in Salem, Massachusetts, her magic is a secret she has to keep to herself. If she's ever caught using it in front of a Reg (read: non-witch), she could lose it. For good. So, Hannah spends most of her time avoiding her ex-girlfriend (and fellow Elemental Witch) Veronica, hanging out with her best friend, and working at the Fly by Night Cauldron selling candles and crystals to tourists, goths, and local Wiccans.
But dealing with her ex is the least of Hannah's concerns when a terrifying blood ritual interrupts the end-of-school-year bonfire. Evidence of dark magic begins to appear all over Salem, and Hannah's sure it's the work of a deadly Blood Witch. The issue is, her coven is less than convinced, forcing Hannah to team up with the last person she wants to see: Veronica. Isabel Sterling's delightful, suspenseful debut is equal parts sweet romance and thrilling mystery. With everything she loves on the line, Hannah must confront this murderous villain before her coven–and any chance she has with the new girl–is destroyed.
Heinrich Kramer and James Sprenger, trans. Montague Summers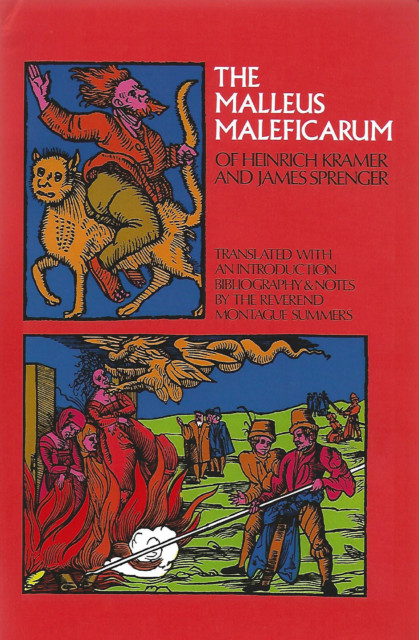 For nearly three centuries Malleus Maleficarum (The Witches' Hammer) was the professional manual for witch hunters. This work by two of the most famous Inquisitors of the age is still a document of the forces of that era's beliefs. Under a Bull of Pope Innocent VIII, Kramer and Sprenger exposed the heresy of those who did not believe in witches and set forth the proper order of the world with devils, witches, and the will of God. Even if you do not believe in witchcraft, the world of 1484 did. This famous document should interest the historian, the student of witchcraft and the occult, and the psychologist who is interested in the medieval mind as it was confronted with various forces which could be explained only by witchcraft.
Rebecca Tamás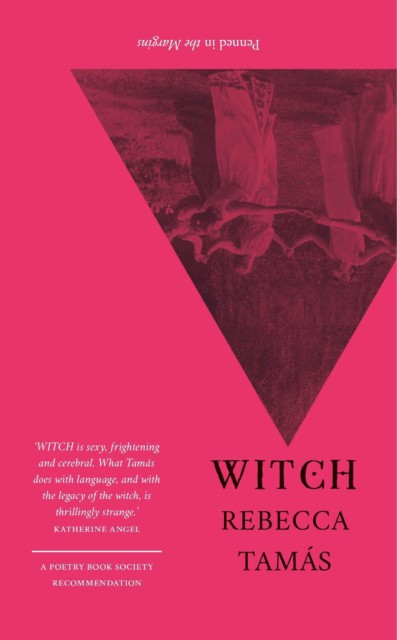 WITCH by Rebecca Tamás is a raw, strange book of poems that merges feminist exploration with occult expression and ecological language. At turns lyrical, philosophical and obscene, Tamás's astonishing debut evokes the sexual prowess of nature as an organism that swallows and consumes. These are poems that unsettle the reader, taking them to dark, magical places where earth and blood, politics and pornography, intermingle; they celebrate poetry as a small, bright, filthy song.
Ami McKay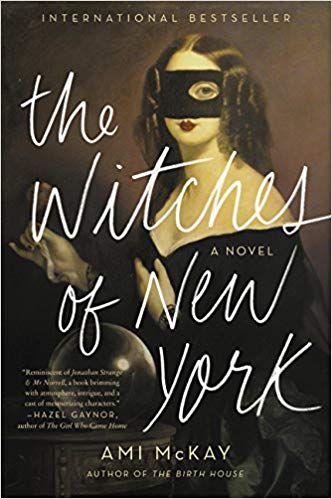 New York in the spring of 1880 is a place alive with wonder and curiosity. Determined to learn the truth about the world, its residents enthusiastically engage in both scientific experimentation and spiritualist pursuits. Séances are the entertainment of choice in exclusive social circles, and many enterprising women—some possessed of true intuitive powers, and some gifted with the art of performance—find work as mediums.
Enter Adelaide Thom and Eleanor St. Clair. At their humble teashop, Tea and Sympathy, they provide a place for whispered confessions, secret cures, and spiritual assignations for a select society of ladies, who speak the right words and ask the right questions. But the profile of Tea and Sympathy is about to change with the fortuitous arrival of Beatrice Dunn.
Gemma Hollman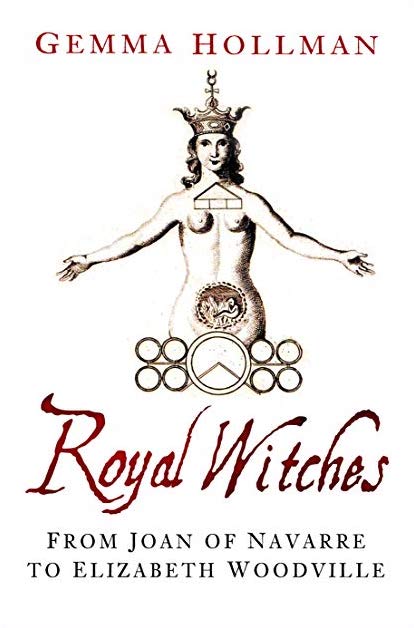 Until the mass hysteria of the seventeenth century, accusations of witchcraft in England were rare. However, four royal women, related in family and in court ties – Joan of Navarre, Eleanor Cobham, Jacquetta of Luxembourg and Elizabeth Woodville – were accused of practising witchcraft in order to kill or influence the king. Some of these women may have turned to the dark arts, but the purpose of the accusations was purely political. Despite their status, these women were vulnerable because of their gender as the men around them moved them like pawns for political gains. In Royal Witches, Gemma Hollman explores the lives and the cases of these so-called witches. In a time when the line between science and magic was blurred, these trials offer a tantalising insight of how malicious magic would be used and cause such mass hysteria in centuries to come.
Margot Adler
Almost thirty years since its original publication, Drawing Down the Moon continues to be the only detailed history of the burgeoning but still widely misunderstood Neo- Pagan subculture. Margot Adler attended ritual gatherings and interviewed a diverse, colorful gallery of people across the United States, people who find inspiration in ancient deities, nature, myth, even science fiction. In this new edition featuring an updated resource guide of newsletters, journals, books, groups, and festivals, Margot Adler takes a fascinating and honest look at the religious experiences, beliefs, and lifestyles of modern America's Pagan groups.
Taisia Kitaiskaia
Literary Witches draws a connection between witches and visionary writers: both are figures of formidable creativity, empowerment, and general badassery. Through poetic portraits, Taisia Kitaiskaia and Katy Horan honor the witchy qualities of well-known and obscure authors alike, including Virginia Woolf, Mira Bai, Toni Morrison, Emily Dickinson, Octavia E. Butler, Sandra Cisneros, and many more.
Nnedi Okorafor
Sunny Nwazue lives in Nigeria, but she was born in New York City. Her features are West African, but she's albino. She's a terrific athlete, but can't go out into the sun to play soccer. There seems to be no place where she fits in. And then she discovers something amazing—she is a "free agent" with latent magical power. And she has a lot of catching up to do. Soon she's part of a quartet of magic students, studying the visible and invisible, learning to change reality. But as she's finding her footing, Sunny and her friends are asked by the magical authorities to help track down a career criminal who knows magic, too. Will their training be enough to help them combat a threat whose powers greatly outnumber theirs?
Katie West and Jasmine Elliott
Edgy and often deeply personal, the twenty-one essays collected here come from a wide variety of writers. Some identify as witches, others identify as writers, musicians, game developers, or artists. What they have in common is that they've created personal rituals to summon their own power in a world that would prefer them powerless. Here, they share the rituals they use to resist self-doubt, grief, and depression in the face of sexism, slut shaming, racism, patriarchy, and other systems of oppression.
Silvia Federici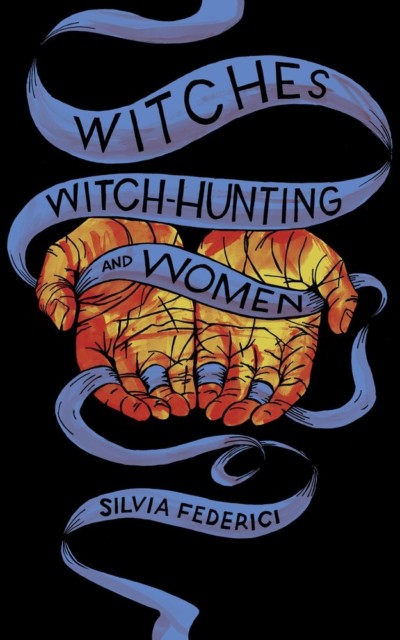 The world is witnessing a new surge of interpersonal and institutional violence against women, including new witch hunts. This surge of violence has occurred alongside an expansion of capitalist social relation. In this new work, Silvia Federici examines the root causes of these developments and outlines the consequences for the women affected and their communities. She argues, that this new war on women, a mirror of witch hunts in 16th- and 17th-century Europe and the "New World," is a structural element of the new forms of capitalist accumulation. These processes are founded on the destruction of people's most basic means of reproduction. Like at the dawn of capitalism, the factors behind today's violence against women are processes of enclosure, land dispossession, and the remolding of women's reproductive activities and subjectivity.