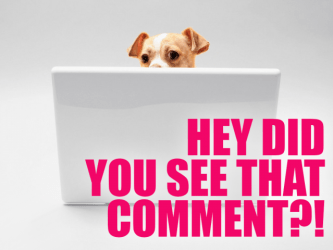 Hello, fruit and nut bars!
Another glorious A-Camp has come and gone. If you're still missing everyone's cute faces and longing for their hearts full of feelings try linking up with local straddlers at a nearby pride meetup!
During A-Camp the heteronormative world kept spinning but some good stuff happened too! Mari got married (Mari-ed?), the Women's World Cup got underway and Caitlyn Jenner made her debut.
In other news, YouTube star Ingrid Nilsen is gay, there's some stellar hair at the Women's World Cup and Laneia and Megan are on their way to honeymoon in Bonnaroo. It's going to be okay!
---
On No Filter: Just A Taxidermied Squirrel And A Selfie Stick:
The Captain Crush Award to Amidola: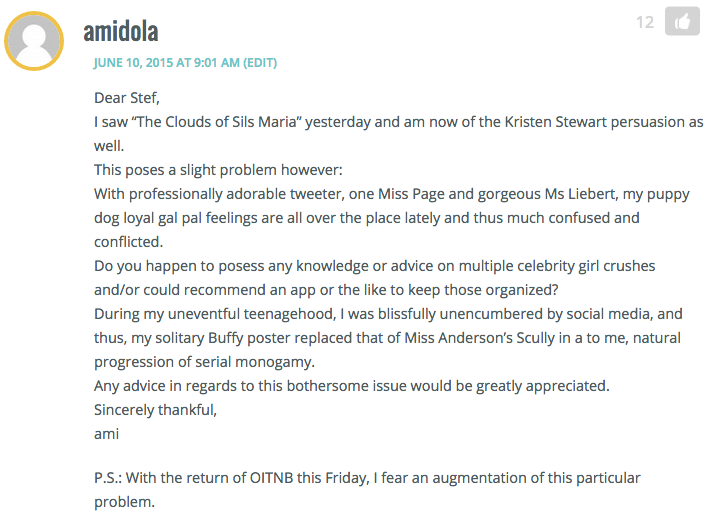 On 20 Getting-To-Know You Questions for Riding In Cars With Girls:
The Pragmatist Award to Amanda Ling:

On The A+ Bee Issue 21: Bee Sheets To The Wind:
The A+ Problems Things Award to Sam:

On OPEN THREAD: A-Camp Was So Amazing We Can Hardly Believe It Was Real
The Re-entry Problems Award to Kathryn:
On Gal Pals In History: 8 Ways To Avoid Using The Words "Lesbian" or "Bisexual":
The Paging Stef Award to Erin:

On You're Normal, It's Normal, You're Going To Be Okay:
The Further Proof That The Patriarchy Is Everywhere Award to Mik:
---
See a clever, hilarious or thought provoking comment around this website-ship? Email it to me at: carrie [at] autostraddle [dot] com!