Hello and welcome back to No Filter, a column about celebrities and all the various ways they eat their mashed potatoes. This time last week I was cavorting with a bunch of writers from this very website on a mountain with no wifi, pretending to be very invested in preparing for the arrival of my campers but probably wondering what Kristen Stewart was up to at that very moment. Was she thinking about me? This week, I am at sea level (or whatever) with internet access so we can pry into the lives of a lot of famous people and figure out what they ate for dinner! Let's get to it.
---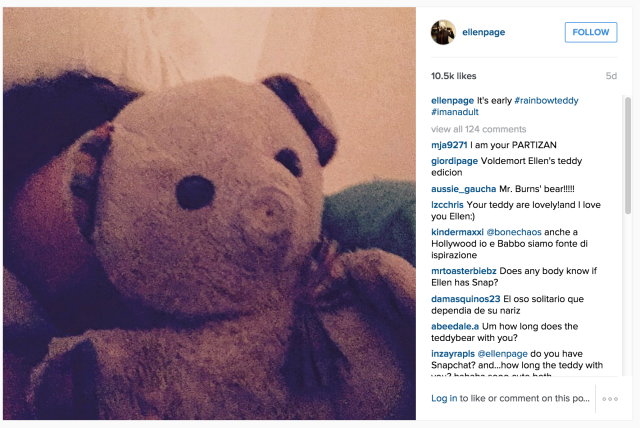 Ellen Page posted this precious picture of herself (?!) with her ancient, much-beloved teddybear, although certain editors at a certain website suspect that it's really gal pal Alia Shawkat, snuggling after an intimate slumber party. Those two!
---
https://instagram.com/p/3nKEMyQzLK/
I could post literally anything from Miley Cyrus' insta every single week and it would be amazing, but this week she met this tiny horse. No clue what she's been into the rest of the week. Sleeping on pizza sheets with her tiny kitten, I guess.
---
I don't know anything about Pretty Little Liars but I defer to Heather Hogan, Keeper of Lesbian Television Secrets, to tell us what's going on here. As far as we can tell, these humans aren't queer at all but just really like holding each other within the soft embrace of this inflatable donut. That's everyone's right.
---
Jenny Owen Youngs taught Mal Blum how to play guitar on top of a mountain.
---
St. Vincent and Cara Delevingne hung out with Suki Waterhouse and probably didn't have to spend $5 for a bottle of water like everyone else in this photograph.
---
Someone put Carmen Esposito in this closet and forgot about her, so she drank all the beer I guess?
---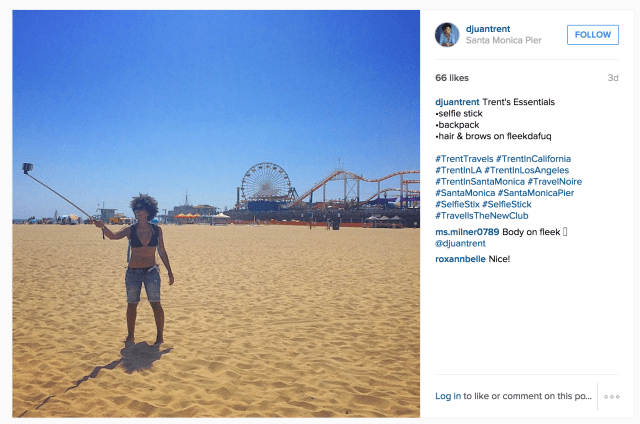 BUT HOW DID YOU TAKE THE PICTURE?!?!?!??!
---
Lastly… What's Evan Rachel Wood up to? Not signing up for Instagram? Hanging out with this guy:
https://twitter.com/evanrachelwood/status/606533244201398272
Join us next week as we delve deeper into the mysteries of the universe.