Hello, bowls of cracklin' oat bran! Welcome to this week's Friday Open Thread, in which we plot the revolution. JK! It's where we share stories from our week, the feelings we're currently feeling, and — if I'm so lucky — photos of our pets. You could still come here to plot the revolution, though. I totally understand, even though I didn't see Mad Max yet.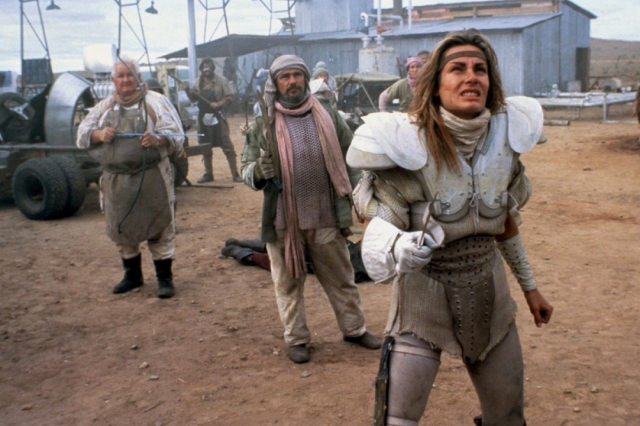 I haven't hosted one of these babies in a good while, but I also haven't even been near a computer since last Thursday, when I departed for Mt. Feelings. A-Camp was great, but damn did I miss you guys! I can't even deal with the idea that I didn't see photos of your girlfriends and best friends and favorite crop tops last week, or that I missed Mari getting married, or that while I was gone the world continued to turn. How dare you, world. Stop! Wait a minute! Fill my cup, put some liquor in it… Oh, sorry. I was just having a flashback. Don't mind me.
Anyway, I wanna know everything. Spill! I want the juicy details. Did you get promoted yet? Did you make it rain at the club? Are you dating the cutest queermo ever? Is your puppy sitting in your lap like a big ol' log of cuteness right now? Did you pass a test? Do you need to cry because you didn't pass a test, or everything is awful, or your dog chewed the straps off your favorite dress while he was sitting in your lap? I JUST WANNA BE PART OF YOUR WORLD, OKAY?
Bring it on. Leave nothing out. I'm not looking to leave the Autostraddle universe anytime soon, so let's just hold each other or whatever.
---
How To Post A Photo In The Comments:
1. Find a photo! This is the easy part. Find a photo on the web, right click (on a Mac, control+click), hit "Copy Image URLwp_postsand then…
2. Code it in to your comment! Use the following code, and use a DIRECT LINK to the image. Your image link should end in .JPG or .GIF or .PNG or .CallMeWhateverYouWant even. I don't care, but it should be an image suffix! KINDA LIKE THIS:
If you need to upload the photo you love from your computer, try using imgur. To learn more about posting photos, check out Ali's step-by-step guide.
How To Post A Video In The Comments, Too:
1. Find a video on YouTube or Vimeo or WHATEVER and click "embed." Copy that code, but first make sure it's for 640 px wide or less. If your player is too large, it will not display properly.
2. Copy the code and paste it directly into your comment.
3. Go forth and jam.