HEY STARSHINES, guess what time it is! That's right, it's time for me to go back to Tennessee for a couple of weeks so I can bliss out on a farm with 80,000+ other weird souls and wonder what would happen if I never came back to the real world, AKA WE'RE GOING TO BONNAROO 2015 and I'm excited as heck!
Quick refresher: Bonnaroo is a big ol' music and arts festival that takes place on a big ol' farm in Manchester, Tennessee. There are Amish donuts and lots of bands and a massive wall you can paint on. I like to go with Megan, because she's my tall drink of lesbian wife water and we help each other stay alive. We take lots of pictures and then post them here as a photo diary full of feelings and shit, and it's neat. Just look at the neat and special time we had last year! ~°N E A T°~
The question I get asked most frequently re: Bonnaroo is, is it queer lady-friendly? And the answer to that is YES. Bonnaroo is a very You Do You space, and most people are there to radiate positivity and — stop rolling your eyes, I'm serious — and to be super kind to as many people as possible! If you're on the fence and could possibly go this year, tickets are still available and I don't think you'd regret it. Bring a fucking poncho, though!
---
Lineup
This year's lineup is very chill — I don't feel overly excited or underwhelmed by anyone in particular, but that's actually a good thing because Bonnaroo is a great place to sample artists you're not super familiar with. If you're too rigid with planning your schedule and you're only interested in seeing XYZ Major Artists, you'll miss out on so many potential adventures and discoveries. Having a packed lineup full of bands I already know isn't my ideal, so I'm excited to find new music and weirdness. ~°P O T E N T I A L°~
Bonnaroo has partnered with Red Bull TV to bring you a livestreaming situation, so you can watch heaps of bands from the cool dry comfort of your own living space! Here are just a few people I'm looking forward to, including a couple of queerdos and a whole lotta badass. An * indicates you can watch their set on Red Bull TV! Check the rest of the livestream schedule here for other bands I didn't list below because who has time for that.
All times listed are CST
Sunday 6/14 5:45pm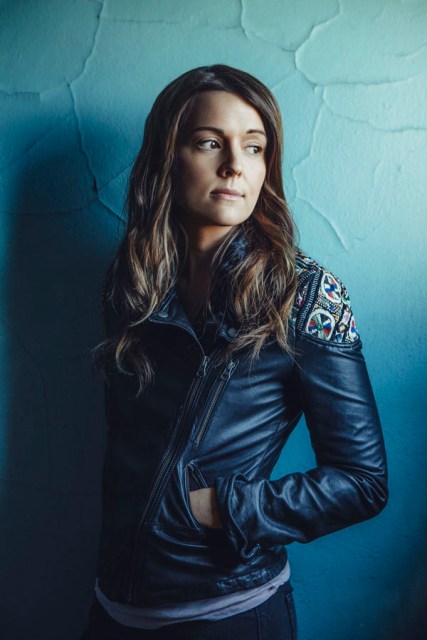 ---
Sunday 6/14 1:45pm
---
Thursday 6/11 4pm | 6:15pm
Friday 6/12 1pm
---
Friday 6/12 5pm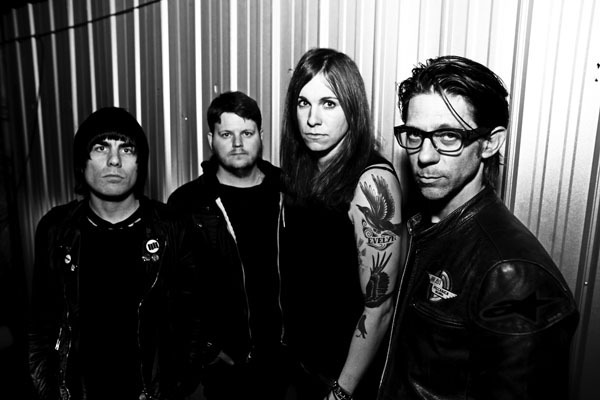 ---
Friday 6/12 6:30pm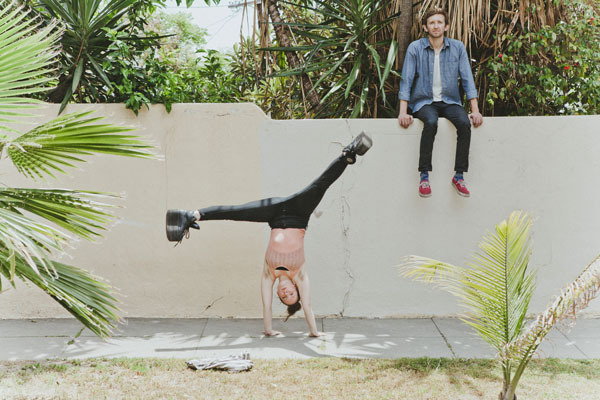 ---
Thursday 6/11 9:15pm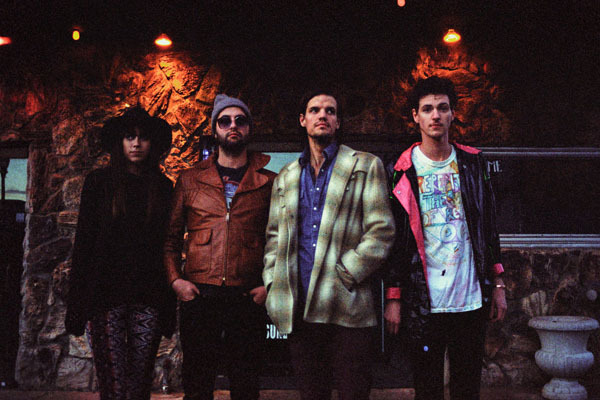 ---
Saturday 6/13 7pm
---
Thursday 6/11 10:45pm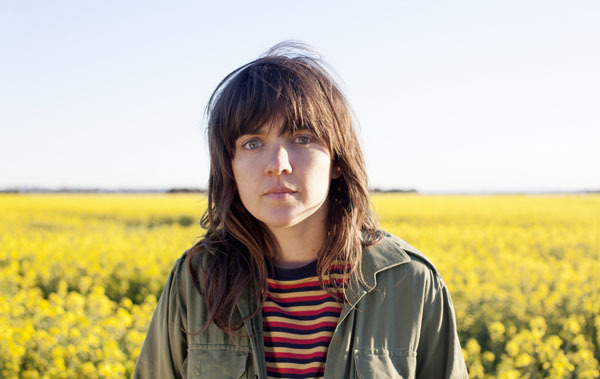 ---
Thursday 6/11 6:30pm
---
Thursday 6/11 10:15pm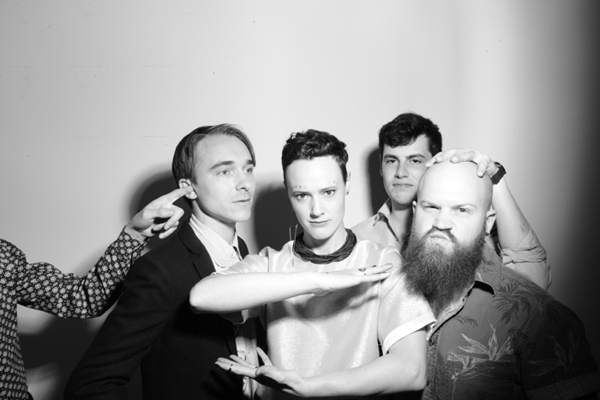 ---
Playlists
A Bonnaroo playlist is probably the first thing a person should acquire when prepping for the farm, so here's ours!
Another important element of prep is the roadtrip playlist. Our drive to the farm is only a couple of hours long, but fuck if I'm gonna listen to the radio.
---
Survival Tips
If you're also getting #ready2roo, here are some goodies and suggested reading:
+ Download the Bonnaroo App!
+ Take a look at Bonnaroo's official Survival Tips and Info, Chris's Festival Packing List, and the Lady's Guide to Bonnaroo is also helpful.
+ You can't get enough Inforoo, the forum dedicated to literally all things Bonnaroo since 2004. Don't miss the Health Thread Your Mother Wants You to Read and Show Us Your Campsite. The Girly Fashion Thread is a goddamn wealth of information.
+ I've also shared several Bonnaroo tips, tricks and feelings through the years, so here are some of those! Return to Roo 2011: Feelings, Experiences and What to Pack, Autostraddle Remembers Bonnaroo 2011 and Bonnaroo 2012 Travel Diary and Feelings Atrium.
---
Getting Personal
There are a few important things going on for us at this year's Bonnaroo that feel important to share.
1. It's our honeymoon!
Hey I got married to my hot ladybutch in April and it was sweet; I'll write about it soon. This will be our fourth Bonnaroo together, so we decided to consider it our honeymoon because big gnarly chunks of our hearts live in Tennessee and it just felt right. Megan wants to make t-shirts that say BRIDE on the front and JUST MARRIED on the back and you know what, reader? I think we'll do it. #honeyroo
2. It's apparently going to rain cats and dogs all weekend.
Every time I leave for any trip ever, I pack my 'guy', which is an adirondack jacket I bought with Rhonda in 1997 at the new Old Navy in Franklin. It folds up into its own pocket and the hood is one of those flattering three-panel situations that makes everyone look super cute. It's my guy. It's gone with me everywhere, every trip, even when I know it won't rain (because do you ever really truly know that it won't rain? Do you?). Every trip except this one. I LEFT MY GUY IN ARIZONA. My GUY. He's folded neatly into himself and sitting on a shelf inside my bedroom closet. Do you know how much it's raining inside my bedroom closet this week versus how much it's raining outside in Tennessee? Can you feel my sadness and despair through this screen?
3. No one on the lineup is going to make me cry about my dead dad!
So if you're me, Bonnaroo accidentally ends up being The Other Time of Year When You Cry So Much About Your Dead Dad. The reason for this is complex and with many variables, but basically it's a layer cake of bands my dad used to listen to, bands that sing songs that remind me of my dad or specifically when he died, and bands that remind me we're all gonna die, all bound together with a juicy jam of being back in Tennessee without him. Those layers are then iced with a thick buttercream of fragile mental health and topped with candles representing other people's deaths (do you see a theme) and then everything is burned to the ground to the tune of "Blackbird" and I sob uncontrollably into Megan's arms. Doesn't that sound like a good time? But this year! This year I really don't think anyone will make me cry about my dead dad! Or my dead anybodies! I think — and obviously I could be wrong because what is anything — but I think I'm safe from Dead Dad Feelings! I hope you thoroughly enjoyed that cake analogy.
~°D E A D D A D C L U B°~
---
And now I'm off to pack and shop for sunscreen! You can keep up with our Bonnaroo adventure on Instagram — I'm laneia and Megan's thsheartsonfire. We aren't setting up a specific meetup with Autostraddle readers this time, but if you see us please come say hi! And if you're coming to the farm and you want to hang out, let us know! Comment here or on IG, or find me on Twitter @grrreen, and hopefully we can make some magic happen. I'M SO EXCITED.