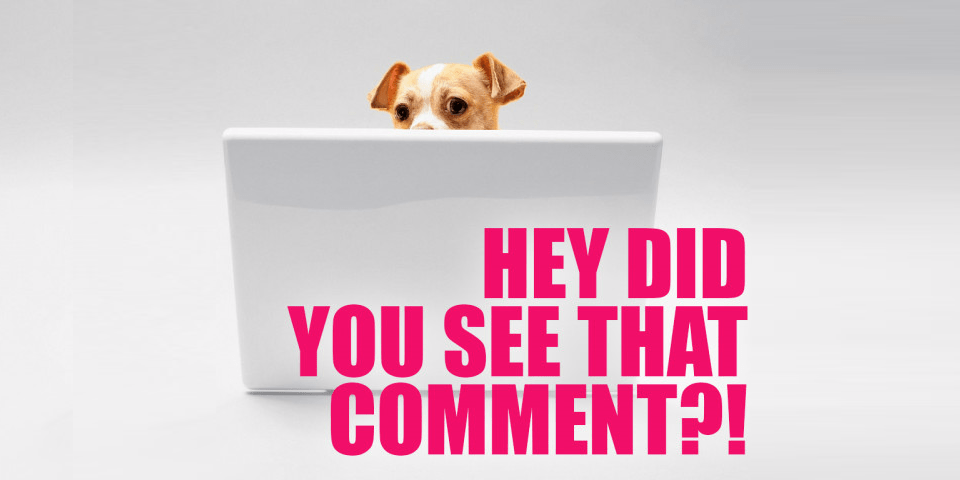 Good morning, buttercups! Did you hear the big news? This is so very exciting! Huge congrats to Carmen, who is Autostraddle's new (no longer interim) Editor In Chief! Three cheers for Carmen, who will always be known affectionately to the Comment Awards as, simply, CP!
Important: You Are Queer Enough.
Autostraddle's resurrecting the Queer IRL Gallery for Pride Month, and they need you!
The next Queer Sex 101 is for A+ members only and you don't wanna miss it – Ro will be teaching you everything you ever needed to know about strap-on sex!
Abeni would you like to consider fucking off to the forest for Pride!
For this week's You Need Help, Kayla answers a dear sweet soul who would like to break up the "right" way.
From Dickens: Corporate Pride merch is bad. Except maybe when it's LEGO.
Paris Jackson and Willow Smith agree: everyone is queer!
And then there were your comments!
---
On Which Queer Woman Filmmaker Are You?
The So Hot Right Now Award to Riese, alchemille, and Drew Gregory:
And the Above and Beyond Award to Ann and Deli Twotone:
On NSFW Lexbosexy Sunday Welcomes You to Hot Divorcée Summer:
The Heating Up Award to Noodlesforever:

On Why I Always F*ck Off to the Forest for Pride™ (And You Can, Too):
The Dear Trees, I'm Gay Award to Katie:

On No Filter: I Guess Just Welcome to Gay Bikini Corner? God Bless Summer!
The AO3 All-Star Award to msanon:
On Pull Back the Curtain At Our Autostraddle Town Hall!
The E!I!C! Award to Linnea:
And on Foolish Child #98: Corporate Pride:
The Double Rainbow Award to Caitlyn:

---
See a comment that needs to be here? Tag me [at] queergirl!