Hillary Clinton won a decisive victory in the almost-last round of Democratic primaries last night, winning by large margins in California, New Jersey, New Mexico, and South Dakota. (The only political body left is Washington, DC, which, as someone who used to live there, I can assure you won't change shit.) What this means is that eight years after Hillary left the political glass ceiling chock-full of 18 million cracks, she's finally busted it wide open.
I'm obviously overjoyed at this news. I mean, have we met? Do you follow me on Twitter? Are we Facebook friends? You could honestly have just shown up to the Internet today and probably be completely unsurprised that I know Hillary Clinton's 2008 concession speech by heart and ate girl scout cookies last night for dinner just to revel in the girl power of this moment. (Also, side note, I need to buy groceries soon.)
But Hillary Clinton is not the world, and she's not the only glass ceiling crasher in the building. There's a whole lot of patriarchy left to shatter in this cruel world, including at every level of our government. And we need people to crash through glass ceilings in politics who aren't just straight women.
That's where these queer ceiling crashers come in.
These women — all of whom currently serve in their seats — ran not only as openly female, but also openly queer. That's super important and super pivotal, and one day when I'm done pouring out all this champagne in Hillary Clinton's honor and waiting to be taken as her wife I'll probably be found begging them to run for president next. (And also looking to elect some badass queer women of color at every level of government because I mean, come on y'all. I'm ready for that revolution most of all.)
Also, I feel like we've been over this before, but I don't believe in ranking women — and thus, these ladies are in ABC order.
---
Jackie Biskupski
Jackie Biskupski is the 35th Mayor of Salt Lake City, Utah — and the first openly gay human and second woman to fill the seat. She previously served in the Utah House of Representatives. She also recently named one of the streets in Salt Lake after Harvey Milk and I was really into it.
JoCasta Zamarippa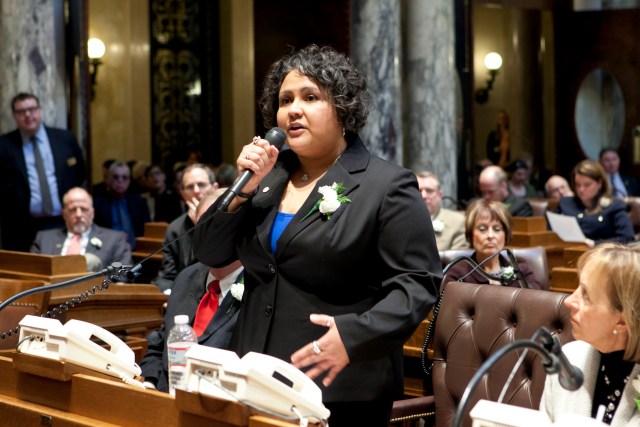 JoCasta Zamarripa serves in the Wisconsin State Assembly, and was elected just five years out of college in 2010. She came out as bisexual in a 2012 interview with the Milwaukee Journal Sentinel, making her one of four openly LGBT members of Wisconsin's state legislature and the third to serve in the House.
Kate Brown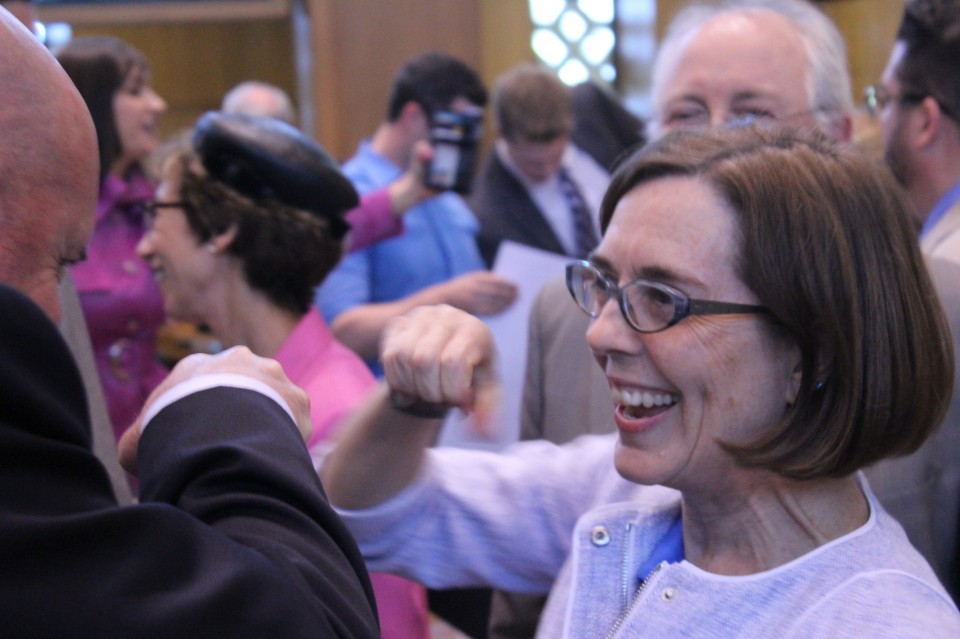 Kate Brown is Oregon's 38th governor and America's first openly bisexual one, which is mighty badass. She was appointed to her seat, so she technically never "won" office — but hopefully she will later this year, just saying. She previously served as Oregon's Secretary of State, a member of the state Senate and a member of the state House.
Kyrsten Sinema
Kyrsten Sinema represents Arizona in the US House of Representatives and was the first bisexual person elected to Congress ever. EVER! She previously served in both Arizona's state Senate and House.
Mary Gonzalez
Mary González currently serves in the Texas House of Representatives and was elected in 2012, making her the first openly pansexual elected official in the motherfucking nation. In addition, G. Rivera believes she's the coolest politician ever, which means everything.
Park Cannon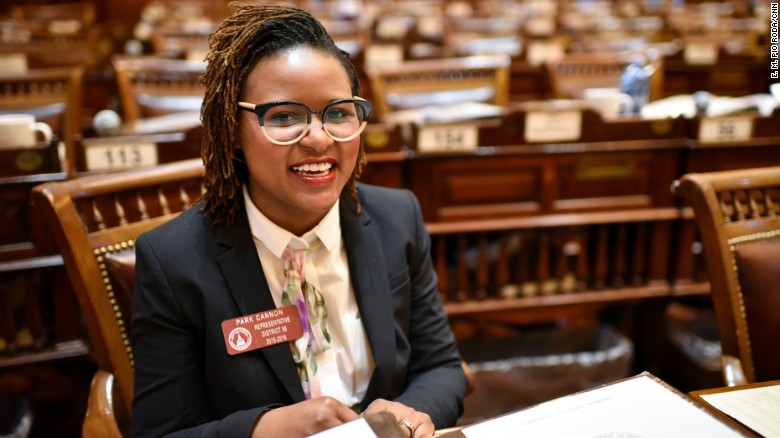 Park Cannon is the youngest lawmaker in Georgia, having been elected to the state House at 24, and the third openly queer member of the chamber. She's also a queer woman of color looking to shake things up who isn't shying away from the hard stuff. Basically, Park Cannon is the one we've been waiting for. That's what I'm trying to tell you. Thank you for listening.
Roberta Achtenberg
Roberta Achtenberg is the current Commissioner on the United States Commission on Civil Rights, and became the first openly queer public official confirmed by the Senate when she previously served as Assistant Secretary of the U.S. Department of Housing and Urban Development. Aren't you glad our government doesn't work anymore and we can't even get a SCOTUS justice out of those fools anymore?
Tammy Baldwin
Tammy Baldwin represents Wisconsin in the US Senate and is the first openly gay person to be elected to that chamber of Congress. She previously represented Wisconsin in the House and served in the Wisconsin state Assembly and is now one of the most liberal members of the Senate, probably because she's movin' on up with that gay agenda and has no plans to say sorry at any point for it.
Tina Kotek
Tina Kotek is a member of the Oregon House of Representatives and was speaker for a year from 2013 to 2014. She was also the Democratic whip and co-speaker pro tempore in Oregon's Legislative Assembly and served as the Democratic House Leader in their 2012 session. Also, she has a really gay haircut. Like, is that not just so amazing?
---
Rebel Girls is a column about women's studies, the feminist movement, and the historical intersections of both of them. It's kind of like taking a class, but better – because you don't have to wear pants. To contact your professor privately, email carmen at autostraddle dot com. Ask questions about the lesson in the comments!