Hi, I am very badly sunburned and I want you to remember me the way I was before, if that's possible. That's all. Oh, that and this batch of good gay news!
Ladies Doin' It For Themselves And Also The Rest Of Us
+ Julie Roginsky trashed the bathroom predator myth keeping trans folks from peeing in peace on Fox News this week.
"Don't forget, this whole controversy began when the city of Charlotte in North Carolina passed a local ordinance allowing bathrooms to be used by transgender people of their choice, and then the state of North Carolina bigfooted them, came in and said, no, sorry local control, we don't believe in it, we want to do something very different. So, again, this is an issue that I think, looking back 10, 20 years from now, is going to be yet another defining civil rights issue."
+ Megyn Kelly also took anti-trans politicians to Truth Town this week, challenging the transphobic statements made by Texas' Lt. General.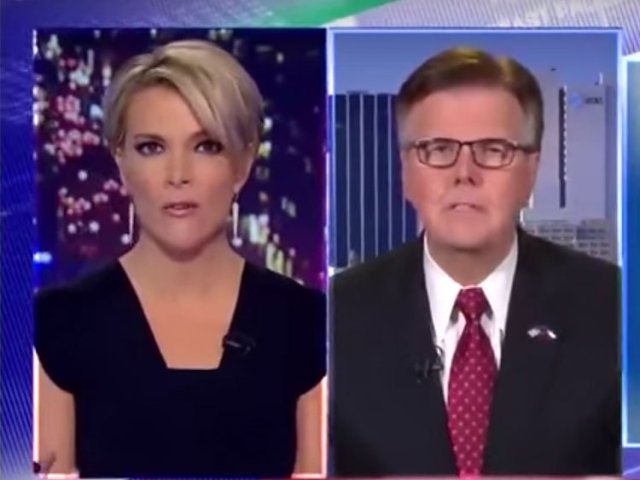 The Fox News host interrupted Patrick, and presented the perspective of the transgender community, saying, "This is the reality of life in 2016 in America, that we are finally getting to the point where we recognize that there are trans women, trans men, trans girls, trans boys, and that they have been stifled and tortured in a way."
The Melbourne Web Fest Liked Her Story As Much As You Did
Well isn't this just the bee's knees. Or is it bees' knees? Do bees even have knees?
Thank you @MelbWebFest for #HerStoryShow noms for Best International Drama, Best Screenplay (@SmartAssJen & @la_wa), Best Lead Actor (Jen)!

— Her Story (@HerStoryShow) May 13, 2016
Welcome to Harvey Milk Boulevard
Salt Lake City's lesbian mayor Jackie Bikupski is really gaying up the place. Want proof? Go stroll down the freshly minted Harvey Milk Boulevard.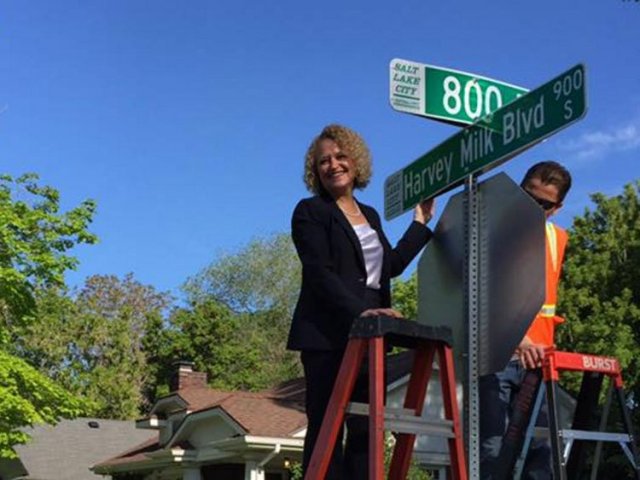 Salt Lake City mayor Jackie Biskupski made history in November after she became the first out lesbian elected into the position. On Friday, she honored the legacy of Harvey Milk, the gay activist, by installing a street sign with his name downtown.

"I am where I am because of people like Harvey,wp_postssaid Biskupski, as she installed the new street sign, reports Salt Lake City TV station, KSTU.

The street previously known "900 South," will now include a 20-block stretch called "900 Harvey Milk Boulevard," reports The Salt Lake Tribune.
Weekly Reminder That Everyone Still Hates HB2
+ North Carolina's Wedge Brewing Company has a message for their Governor. It's on the bottom of this beer can.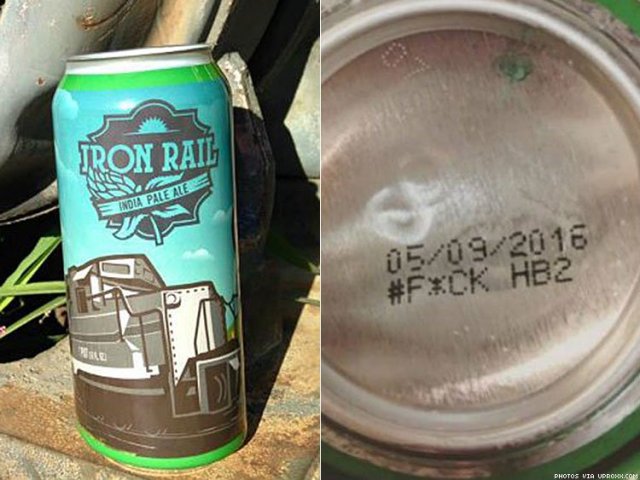 + A capella group Sweet Honey in the Sand has been taking a stand against HB2 during their concerts in North Carolina, performing what they dub a "civil rights medley" in protest of the law.
100+ Methodist Ministers Just Came Out
In protest of the United Methodist Church's ban on "practicing homosexuals" in the faith, more than 100 UNC ministers came out as LGBTQ this week.
"While we have sought to remain faithful to our call and covenant, you have not always remained faithful to us. While you have welcomed us as pastors, youth leaders, district superintendents, bishops, professors, missionaries and other forms of religious service, you have required that we not bring our full selves to ministry, that we hide from view our sexual orientations and gender identities."
Progress All Over The World
+ Trans people are about to get a whole lot of new legal protections in Canada.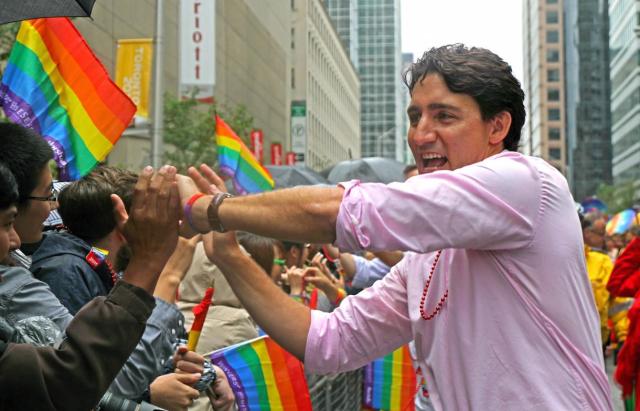 …Canada will finally push through legal protections for its transgender minority on Tuesday, after more than a decade of debate on the matter. The change would grant federal protections to prevent eviction, discrimination, and violence against transgender and non-gender binary Canadians. Asked directly about the changes, a spokesperson for Justice Minister Jody Wilson-Raybould told VICE News that Tuesday — May 17, International Day Against Homophobia, Transphobia and Biphobia — would be "a very big day."
+ Zimbabwe's opposition leader says that he will not persecute LGBT folks if he becomes president.
"I know in our society gays are shunned. … I only want to say that I will not prosecute or persecute gays because, in the constitution, they are given that right. There is freedom of sexual orientation in the current constitution of Zimbabwe. Why should that clause be violated?"
+ Italy's Parliament has given final approval to a bill making same-sex civil unions in Italy officially A Thing.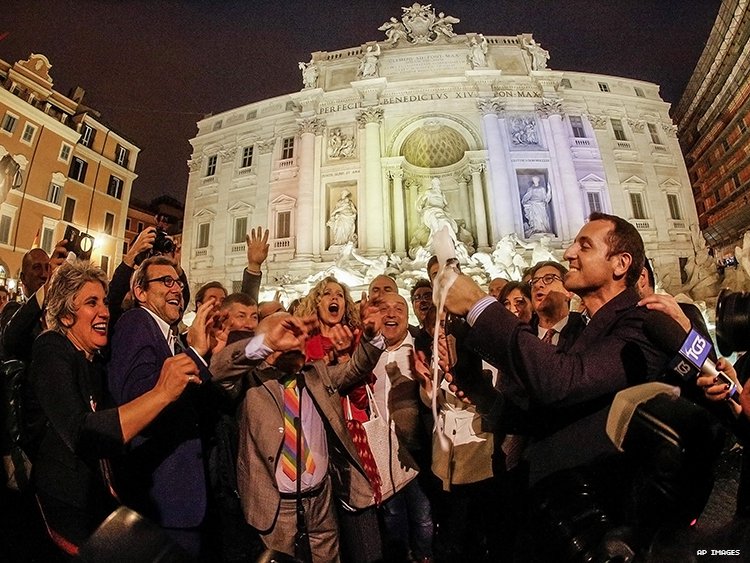 + Meanwhile, in the US, the Obama administration is making sure insurers and hospitals don't discriminate against LGBT folks under the Affordable Care Act.
Eli Is Cute
Facebook reminded me that this photo existed and for the first time in my life I was really glad Facebook has built-in features to remind me of my past.