As a follow-up to the time I used "gal pals" sarcastically and taught you all about the queer suffragists, and in honor of Gal Pal Week, this week's Rebel Girls lesson is going to be about good, old-fashioned friendship. Like, actual literal friendship for real.
Even without all this context, it makes sense for us to talk about women's friendships with each other in this column; platonic relationships between women, after all, are tiny revolutions even still, especially in a world full of patriarchal hate and girl hate and our cultures that stigmatize and shame the way we interact and care for each other as friends. Women supporting one another, caring for one another, and prioritizing one another — be those women queer or not — rips a tiny little hole in the patriarchy, and eventually relationships like those will help unravel the whole damn thing.
These ten gal pal pairs (and one trio!) have shifted culture, sparked conversation, and brought light to this cold, dark world.
---
Abbi Jacobson and Ilana Glazer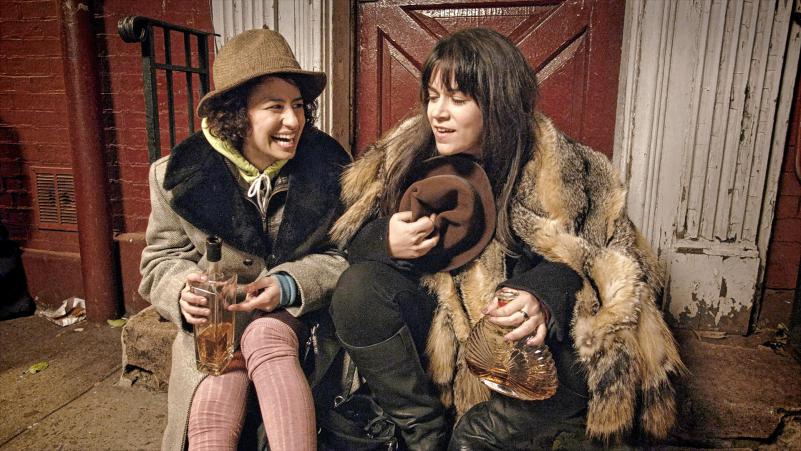 They brought you Broad City, the female-driven show that's funnier than all f*ck and a complete mirror image of your actual life. They're also "totally feminists," and they make sure to surround themselves with feminists, like all good squad leaders are wont to do. Basically, Abbi and Ilana are goddesses and we're all just mere mortals, and I'm okay with that.
---
Alice Paul and Lucy Burns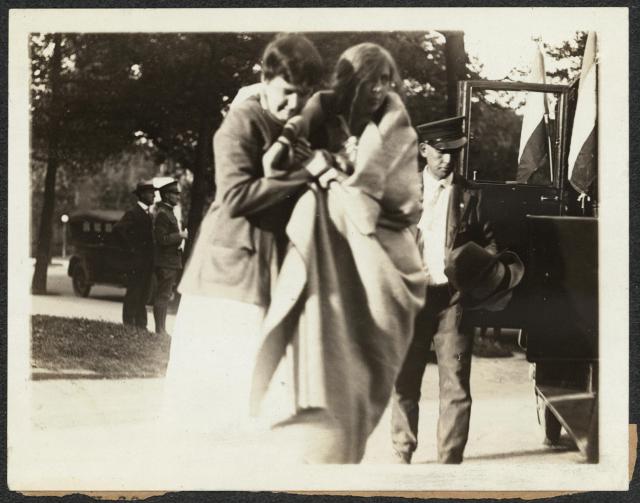 Alice Paul, author of the Equal Rights Amendment and totally badass suffragist, met fellow badass suffragist Lucy Burns in a police station. (They were both being arrested for demonstrating with the Women's Social and Political Union in London, where they got wise and learned how to build mega-big, super-militant, forever-in-our-hearts movements.) The two hit it off and developed a partnership sometimes likened to that of Susan B. Anthony and Elizabeth Cady Stanton, eventually going on to form the National Woman's Party and get some sh*t done when their American feminist compatriots were too caught up in respectability politics to do so. They stood by each other through thick and thin, including multiple arrests, tons of harassment, massive demonstrations, and more jail time — but ultimately, they won their huge victory and established the right for women to vote in the good ol' US of A.
---
Alicia Garza, Patrisse Cullors, and Opal Tometi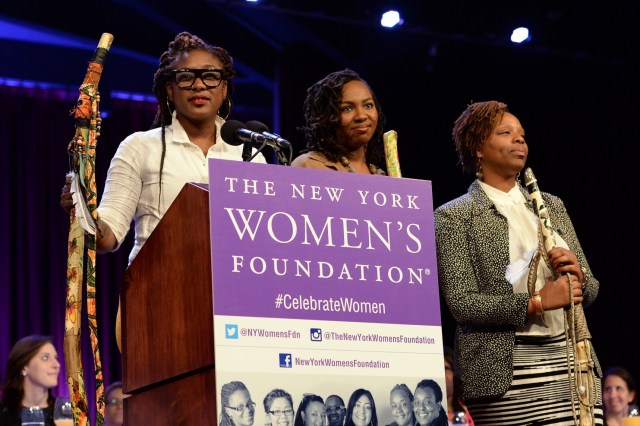 The #BlackLivesMatter revolution was objectively, factually built by women. In fact, the three people who coined the hashtag are Black queer women. Their friendship has literally sparked a movement, and I'm totally psyched to watch them change the world.
---
Amy Poehler and Tina Fey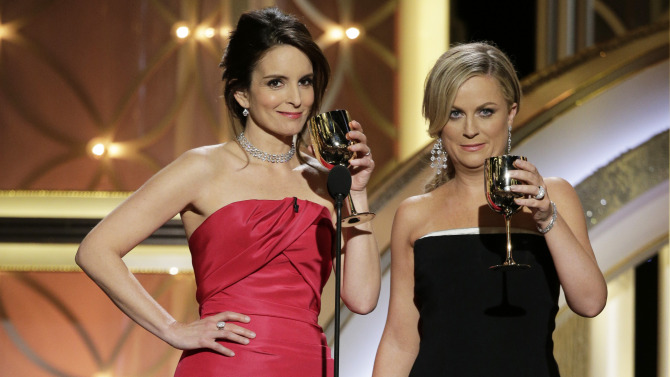 There really isn't anything I can say here that you don't already know. This is what Abbi and Ilana will be like in a few years, probably, and in a few years we'll all still be wondering why we're not as cool / funny / smart as Tina Fey and Amy Poehler. Whether flying solo or tag-teaming, these two are always making smart stuff that makes us laugh, and because of them it's sometimes hard for me to leave the world of Netflix and go to work.
---
Beyonce and Nicki Minaj
They've felt themselves and stopped the world. They've come together to celebrate the ***flawless bitches inside all of us and especially inside of their brains. And they've worked, independently and together, to redefine feminism and reclaim their rightful thrones as Queens of every single game, pretty much. Our jobs are mostly to sit back, grab a Big Mac, and watch them shift the media landscape in all the right directions.
---
Gloria Steinem and Marlo Thomas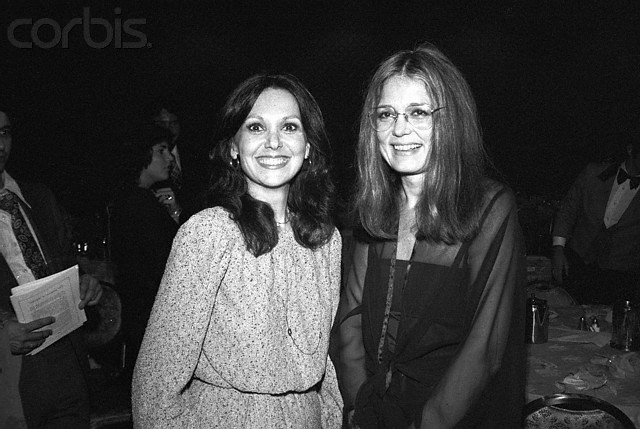 It's a tale as old as time: two incredible women meet and form a bond over the antics of a gross piece of shit dude, then go on to live happily ever after by one another's side. Gloria Steinem met her "soul sister" Marlo Thomas at a meeting with her agent, in which he remarked looking at the two of them that he didn't "know which one of you I'd like to fuck first." Both went on to leave him in their collective dust, forging ahead in the decades to better people and things, like, oh I dunno, building the feminist movement and challenging patriarchy everywhere and all the time. NBD.
---
Hillary Clinton and Meryl Streep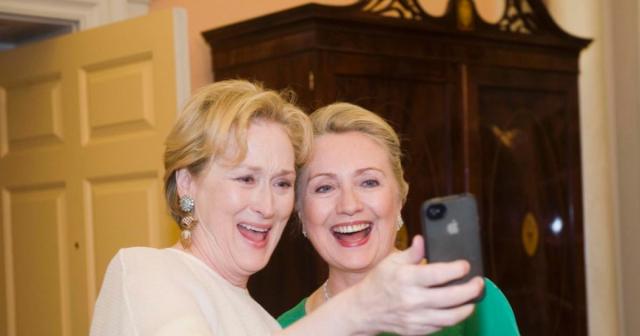 Hillary Clinton and Meryl Streep have known each other for years, and have often found themselves pushing for the same feminist causes. Both are outspoken, intelligent, and beloved by many — and together, they're a duo I have no doubt could maintain a popular Instagram account full of only selfies for years before it got old.
---
Jada Pinkett and Queen Latifah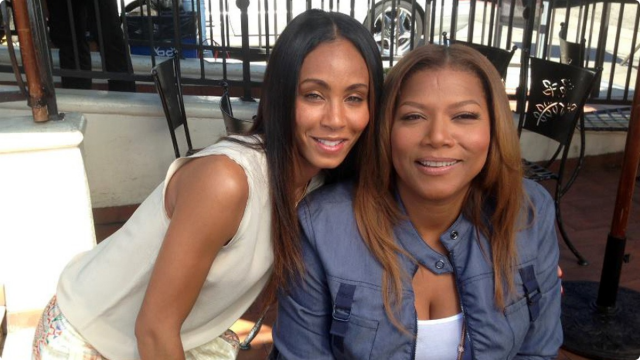 I mean, how could you not become best friends with someone who helped bring Set It Off into this world? It's a question none of us can answer, least of all BFFs Queen Latifah and Jada Pinkett. Whether they're catching up on live television, walking the red carpet, or presenting awards to one another, the two know they can count on each other for support. They're also both completely amazing women who constantly push and break the boundaries set for them by Hollywood, just as a bonus.
---
Margaret Cho and Selene Luna
Margaret Cho and Selena Luna have done a lot of work together. Before Cho moved in with Luna on Season 4 of "Wife Swap," they'd already toured together, filmed a television show together, and spent probably countless hours discussing the complexities of intersectional oppression with one another. Their friendship is also visibly compassionate and loving: Margaret Cho, for example, once got really pissed about how Virgin Airlines treated Luna during the pre-boarding process and spoke out about it publicly to shame their asses, and she's also hosted benefits to fund Luna's medical care. There's probably a lot of laughs when Cho and Luna get together, but it's clear there's lots of love, too. I dunno guys, it just really melts my heart.
---
Marsha P. Johnson and Sylvia Rivera
When you think of the Stonewall Inn, you might not think of Sylvia Rivera and Marsha P. Johnson. You'd be sadly and sorely mistaken in failing to do so. These two trans women were on the front lines during the fateful Stonewall Riot, and their activism didn't end there. Together, they founded the Street Transvestite Action Revolutionaries in New York City, and Rivera was also a leading force in the founding of the Gay Liberation Front and the Gay Activists Alliance. The work they did laid the foundation for the modern LGBT rights movement, and thus, to them we should be eternally grateful. I mean, I know I am.
---
Rebel Girls is a column about women's studies, the feminist movement, and the historical intersections of both of them. It's kind of like taking a class, but better – because you don't have to wear pan