Hello and welcome to the eighth recap of the third season of The Real L Word, a half-hour reality program following nine real women who hoard dead cats, use 765 coupons to obtain 675 boxes of Kraft Dinner for 49 cents, are addicted to hillbilly heroin, dress their 4-year-old daughters in sexy cowboy outfits for Lil' Miss Pageants, compete against a large group of really stupid guys on steroids for the love of one bisexual centerfold, transform a basket filled with spam and garlic cloves into an award-winning dessert and talk about themselves.
Reader, this has been a batshit crazy week of television! First this…
…then this…
… then this…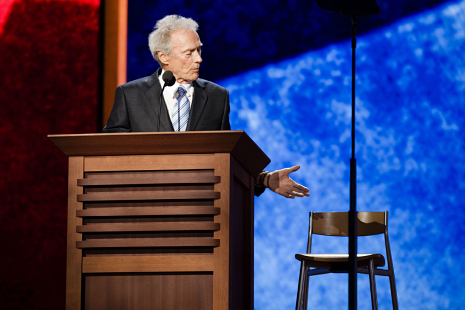 …and now this!
Let's get started!

We open in sultry Los Angeles, California, where Whitney, Sarahara and Lauren are imbibing alcoholic beverages in a crazy sexy cool hot nightspot environment called "JUICY CLUB LA," probably named after Juicy Juice, because isn't everything.
So, Lauren informs Sarahara and Whitney that she's taking a red-eye to New York City, which's insane, because when you take a red-eye you've got two choices: 1. drink coffee upon awakening to keep you alert, pleasant and conscious throughout your journey to and within the airport and then face the unseemly side effect of not being able to sleep on the flight, 2. don't drink coffee upon awakening and feel like holy hell all the way there, inevitably wait for hours as your plane is delayed and delayed, but then sleep peacefully on the flight. I don't know which one Lauren's gonna do, especially since instead of talking about this quandary, she's talking about Kiyomi!
Whitney and Sarahara have a vacation prediction:
Sara: "I feel like Kiyomi has Lauren in the palm of her hand right here just "doo doo doo" hanging out."
Sara: "You gotta keep em guessing, you know?"
Whitney: "Give 'em little tastes. We gave each other little tastes for three years before we chomped and look at us now, we're a month away from walking down the aisle!"
Whitney asks Lauren if she's gonna move to New York and then puts bets on "Kiyomi's moving here," 'cause people in Los Angeles always think everybody's gonna move there. To be fair, it seems like everybody has moved there.

We thus ricochet cross-country to somewhere in Brooklyn during a crucial period in our nation's history, where Kiyomi and Laura are hitting up a bar to watch Vero scale new heights of sexiness in her surprise role as "bartender." No wait never mind, they're there to talk about themselves:
Kiyomi: "The band is really moving at a rapid pace and as soon as the record is out we're gonna be really busy and we don't have time to slow down for someone who is sort of wishy washy for where they wanna be in the band."
Mhm. It's Somer Fry-day. They've decided to boot Somer from the band and they're gonna tell her at the meeting tomorrow. Vero asks if it's gonna be an ultimatum, but nope — it's just gonna be an order.
I've been anti-this-conflict since the start 'cause Kiyomi was obnoxious and I love Somer so much, but suddenly this week watching this episode something clicked and I finally "got it" and understood where Kiyomi and Laura are coming from because I realized I could relate their experience to my own experiences here at Autostraddle!  It doesn't matter how awesome or talented somebody is when you're doing shit like this, 'cause that's not all it takes — when you're in charge of a operation that consumes all your time, has negatively impacted most of your relationships, requires heaps of magical thinking, barely pays the bills if it pays anything at all and is in an industry in which 99% of attempters fail — you come to require so much blind faith that anybody who isn't stark raving mad about your project keeps you up at night. Everybody at the table needs to have something serious at stake, something that prevents them from leaving. "Blind faith" is right up there with "butter" as one of the primary ingredients for Keeping the Dream Alive Cupcakes. It's not that Somer hasn't shown interest in the band or doesn't add an awesome sound to it, it's that Somer hasn't shown borderline-psychotic passion for and obsession with the band, and that's what the band needs, to be everybody's unconditional first priority.
Anyhow, then Somer shows up and she and Kiyomi sneak off to a corner for some close-talking.
Kiyomi and Somer discuss the intricacies of their friendship:
Somer: "I just want things between us to be right and they're not right right now."
Kiyomi says they'll chat about it tomorrow because the sun'll come out tomorrow, so you better hang on 'til tomorrow!
Sidenote: when we got to this part of the episode on Thursday night, I began panicking that Laneia had yet to pop up on G-chat to watch with me.
Riese: LANNEEEIAAAAAAAAAAAA
Laneia: HI
sorry my cable reset itself
fuck
Riese: jeez
Laneia: we've been trying to fix it
Riese: you have missed SO MUCH
Laneia: the internet and everything
DAMN IT
what
Riese: no jk, nothing has happened yet
Laneia: i have to call cox and fix it
megan has taken to making me a vodka tonic

We cut to the darkest deepest chambers of Douchebagville, where The King of the Douchebags is entertaining his new suitor, Romi Flinger.
Romi the pop star's preparing to shoot her first music video by learning how to sing — just kidding! She's gonna wing it. Anyhow, you know when you're hugging somebody you wish you were fucking and you are acutely aware of the alignment of your private parts and how every limb in your body can feel every limb in their body and you feel like if you keep hugging like this forever, it'd basically become sex by default? That's how Dusty and Romi hug.
Laneia: what's romi wearing
besides a runway of rouge
Riese: a hoodie
and a winter hat
Laneia: is it december there
Romi interviews regarding her Passion for Music:
In addition to always wishing she could be a basketball player, President of the United States, a movie star, Queen of the World, editor of Vogue, One Of Those Bloggers Who Just Writes About Herself All Day In Her Underpants While Bathing in Millions of Google Adsense Dollars And Then Gets a Book Deal, a fashion designer, Starfleet Captain, an FBI agent, a filmmaker or the owner of a Really Cute Bakery, Romi dreams of pop stardom:
Romi: "I love music, I love making songs, I like performing, I love being on stage. I would just love to be able to sing and get paid to do it."
Romi perches atop the couch singing her new hit single with Dusty. Romi's reading the lyrics off her Blackberry, which makes me insane 'cause it's totally unfair that I've already accidentally memorized the lyrics to this g-dforsaken song and Romi hasn't, and it's HER SONG. I cannot get this shit out of my head.
Romi interviews about her Amazing Artistic Connection to Dusty Ray and what each uber-talented megastar brings to the table besides L.A. Cool and gravity-defying hair:
Romi: "It's a great team because Dusty is an amazing songwriter who's very talented, I wanna sing, I can't write a song to save my life, but guess what I have a really great following and a lot of publicity. So, you give me a song to sing, and I'll give you people who will listen to it."
Laneia's cable is still broken at this point —
Riese: omg i can't believe romi just said what she said
Laneia: i'm dying
this is really irritating WHAT DOES THE UNIVERSE HAVE AGAINST ME WATCHING THIS GODFORSAKEN SHOW
i'm on hold with cox listening to the musak version of a foreigner song
Basically, Romi and Dusty Ray have now added "being obsessed with each other" to their already arduous schedules "being obsessed with themselves."
It's wild, dude! When they jam together, it's like unicorns having buttsex:
Dusty: "Music is a part of her like it is for me, so when we get together, it's just like a constant rolling thing, like songs come out, we sing, we mix, we play, and for someone who hasn't been in the studio before, like she can do anything already, so that's just like so much fun, you know?"
You guys. EW! Just, ew! My feelings about this scene are best expressed by utilizing the graphics fourfour made when Nicole won America's Next Top Model, Cycle 5:
+
I mean honestly.
Before departing, Romi and Dusty share yet another sex-hug:
At this point, I would like to quote The Daily Fill Dot Com: "Reality TV stars refuse to learn a very simple lesson: being famous does not mean you can also make music. No amount of money or lip syncing can make up for a complete lack of musical ability, but unfortunately, that hasn't stopped countless reality stars from trying (and failing) to launch a music career."
This seems to be what always happens in later seasons of successful reality shows — the "cast member tries to extend their 15 minutes" storyline replaces whatever storylines made that cast member interesting in the first place.
For example:

Now we travel forward in time and emotional resonance to a magical therapist's office undoubtedly located in or around Los Angeles, California. Charlie's initial due date is coming up and the girls have feelings.
Laneia: have kacorcy gotten pregnant yet
Riese: they're in therapy right now
Laneia: i might as well just slam my head against the wall
Cori, much like you and me and everyone we know, has jealousy issues with facebook.
Cori: "Seeing pregnant people on my Facebook, like seeing everybody pregnant and all that, that's hard… it brings like this ugliness, like it makes me jealous and I'm struggling with that and then I'm mad at myself, and I should be happy for these lucky women, but I'm jealous, and it's hard."
The therapist drops a gallon of truth serum onto them — and onto me, too, actually, I mean, this is good advice:
Therapist: "But jealousy really is anger. I mean it brings up your anger that it can't be you, so what you're talking about is normal, it's a feeling that you have to have, just like your sadness."
Cori: "I try to distract myself a lot, but i'm so angry at my body. "
They want to acknowledge Charlie's Birth-Day somehow, do something for it. Maybe move towards closure, if there is such a thing when things like this happen.

We starsweep all the way across the United States of America to Brooklyn, New York, where a group of carpet-munching rockstars are assembling for a meeting. Somer's there first, obviously, with Kiyomi and Laura lagging behind:
The ladies settle in and Laura and Kiyomi sharpen their knives, lick their lips, and dig in:
Kiyomi: "The first thing to talk about that's the most obvious thing is the elephant in the room, is that you know we decided that we were gonna make a decision whether you were gonna commit to the band or whether the band was gonna commit to you, what the right thing to do was after the tour, at this point we're feeling like it might not be the right fit because of all the things that we have gone through and I hope that we could figure this out in the most respectful and positive way."
Damn.
Kiyomi: "At this point in Hunter Valentine there is no room to slow down, eight years in the making and it's gotta keep going full force."
Somer: "I don't wanna slow that down by my decision or my inability to be on tour."
Kiyomi's slightly relieved that Somer seems to "get it," but is also sad. Meanwhile, Somer interviews that much like an attractive well-jawed and deceptively tiny jungle animal, she feels ambushed:
Somer: "It's not only disappointing and frustrating but a little bit heartbreaking, it felt a little bit like an ambush, and I wish we could've had more of a conversation and maybe we could've seen what we could fix and move forward and maybe do something awesome together as a band."
The band agrees that they want Somer recording the album with them but then that'll be that. And even if Somer wasn't one hundred percent about the band on the run, it still hurts to have somebody else make that decision for you, and unexpectedly, too.

Elsewhere in the Los Angeles metro area, Sarahara is tittering about the room in a lacy headscarf, straightening chairs and looking at the wall as Whitney sits on the couch, demonstrating how to finger a detachable vagina I MEAN sticking her finger in and out of her ring, asking Sara if maybe she shouldn't wear it 'til the ceremony, lest it lodge itself in Sarahara's cervix, causing her to birth tiny golden dragons.
The topic of this scene is that the wedding's a month away and they've yet to plan anything, which's befuddling — like really? They haven't sent out invitations yet? Last week I got an invite to a wedding taking place in the Spring of 2013, for Christ's sake.
Whitney: "I'm more of a planner, you know Sara kinda likes to fly by the seat of her pants."
Apparently they've yet to invite people, get outfits, taste cake, replace the chandelier, do a BevMo run, shoot me in the face, audition flower girls or find a DJ. West Hollywood is teeming with lesbian DJs so that shouldn't be a problem. But you know what is a problem? THE FACT THAT "WEDDING PLANNING" HAS RE-EMERGED AS  A "TOPIC" ON THIS SHOW.
Whitney: "Alright — what are you doing?"
Sara: "Baby, I'm getting addresses."
Whitney: "All I know is that you're —"
Sara: "Baby, trust me, okay? I'm making headway here."
Whitney: "I understand you're making headway except for the fact that all I'm saying is that you're hopping from Facebook to sending things to color schemes to —"
Sara: "So what? That's how I work. Is there a particular way you'd like me to do it? How is that, please tell me."
Whitney: "Yes, organized."
Sara: "Cool. Don't piss me off."
All this thinking has left Sarahara exhausted and Whitney frustrated.
Sara: "Planning a wedding is exhausting and we've got tons of work to do."
Whitney would like Sarahara to do some of this work, and the beat goes on…

Pages: 1 2 3See entire article on one page