Jenn / 25 / New York, NY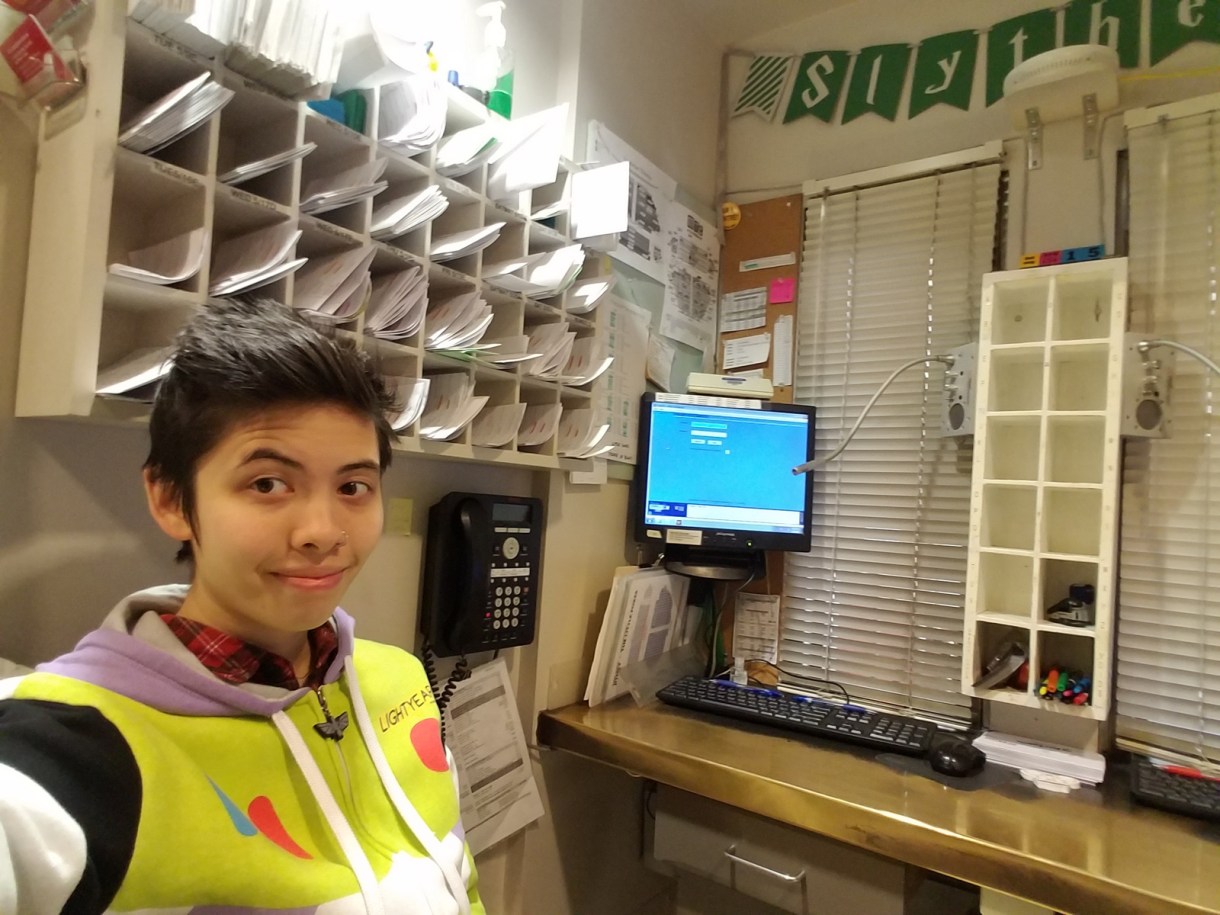 "Welcome to the smallest box office on Broadway! We're an all-female all-Slytherin team that sells tickets and puts out fires while listening to Carly Rae Jepsen. I can't get you tickets to Hamilton but I can tell you where Michelle Obama sat in our theatre (it's J127)."
---
Dera Luce / 22 / St. Louis, MO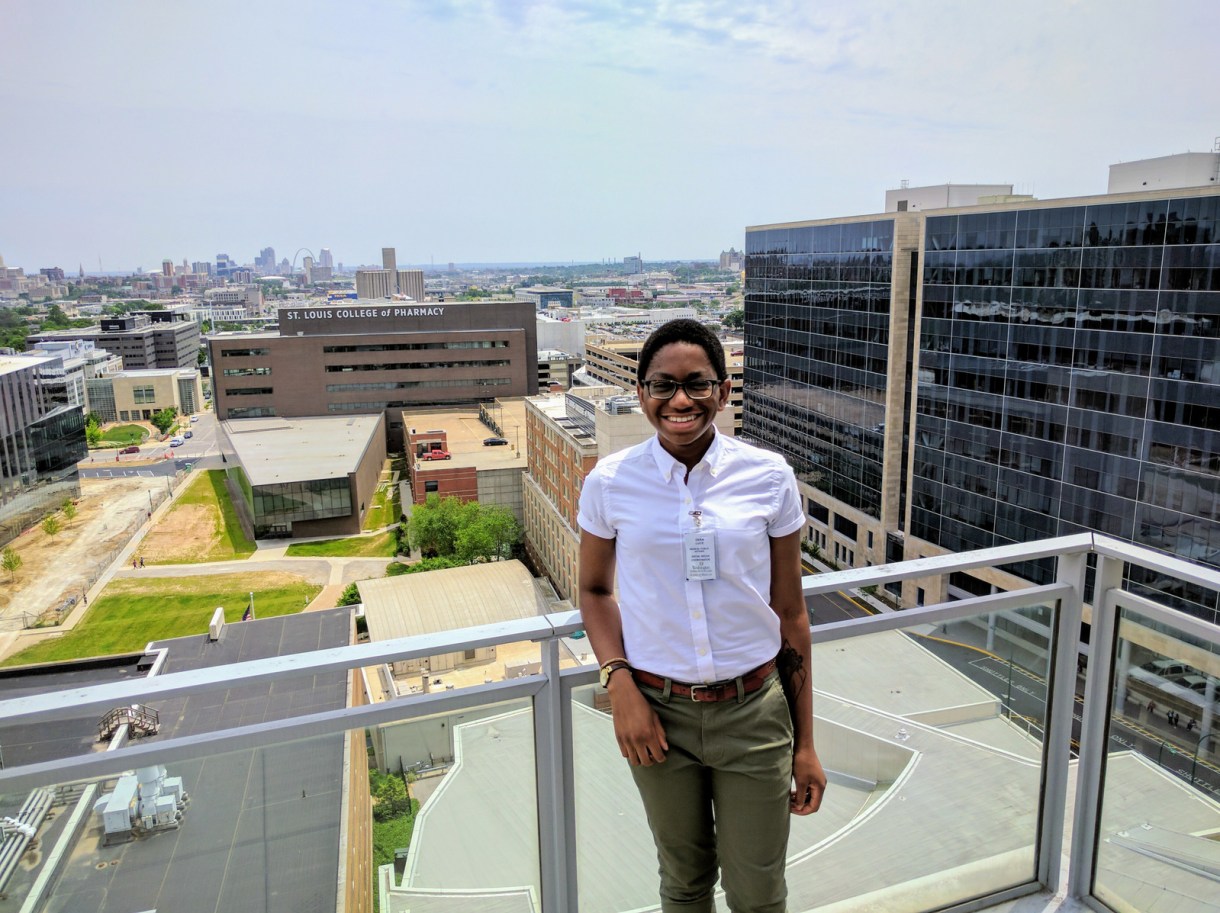 "I just started a new job as​ the social media coordinator for Washington University School of Medicine in St. Louis. This picture is from when the Medical Public Affairs photographer took me on a campus tour.
Working with tech and data is so fun for me, and I like that my job encourages me to flex my creative muscles. It's inspiring to work in an environment with so many smart and talented people. I still fangirl internally when doctors get on the elevator with me."
---
Heather Hogan / 38 / A-Camp, Mukwonago, WI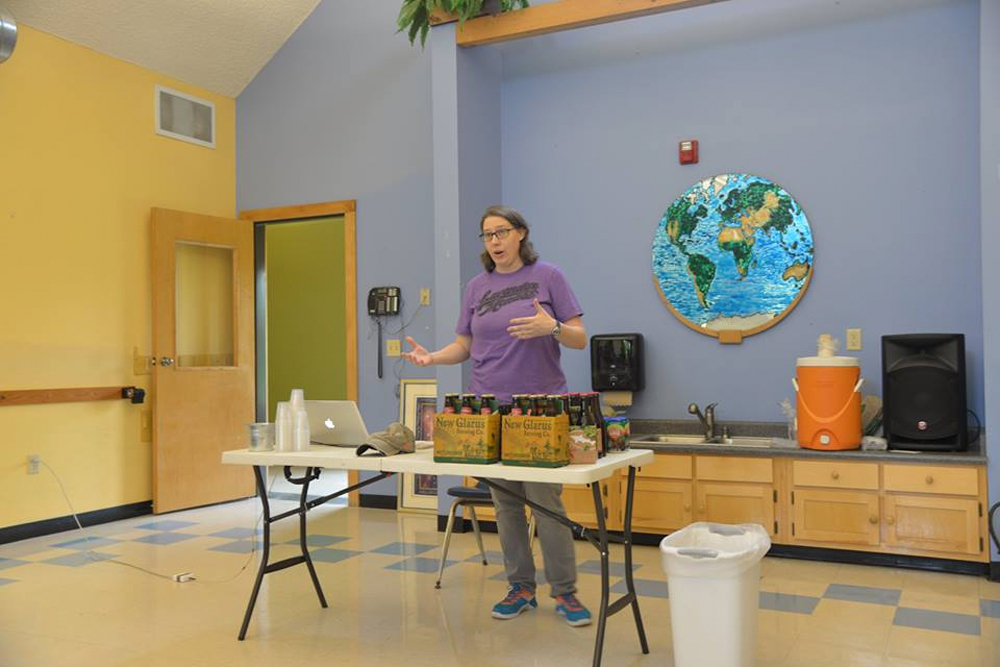 "I am teaching Bitches Brew 102 at A-Camp 8.0! The beers we tasted were New Glarus Two Women, Dogfishhead 90 Minute IPA, Anderson Valley Briney Melon Gose, and Joe Daddy Imperial Coffee Stout. And then we stormed out and took back beer from men."
---
Speegz / 23 / Downtown Los Angeles, CA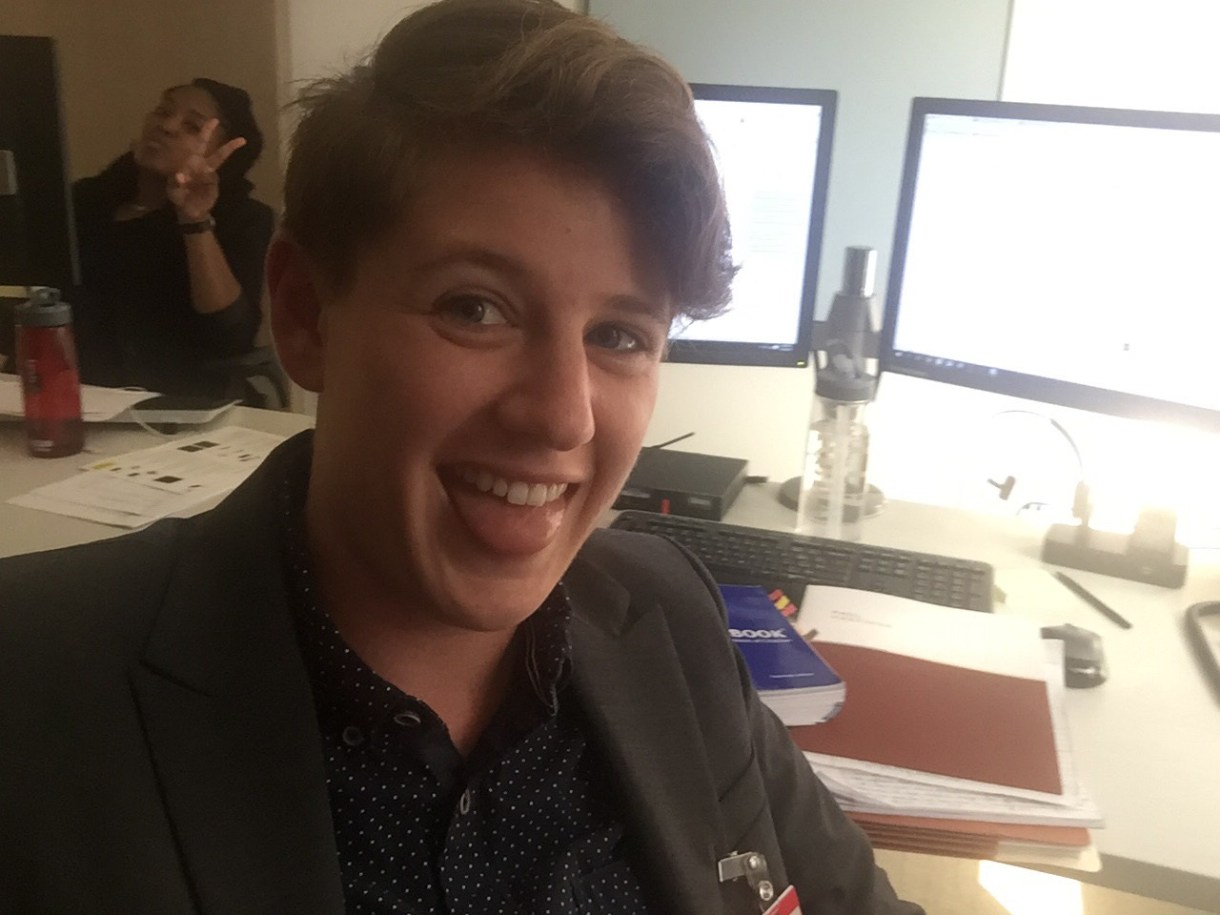 "I'm a summer associate at a law firm. The most important part of this job is the free lunch. The second most important part is looking hot. The third most important part is to be yourself and have fun (jk it's corporate and oppressive but we make it work)."
---
Chloë Poroslay / 20 / Superior National Forest, MN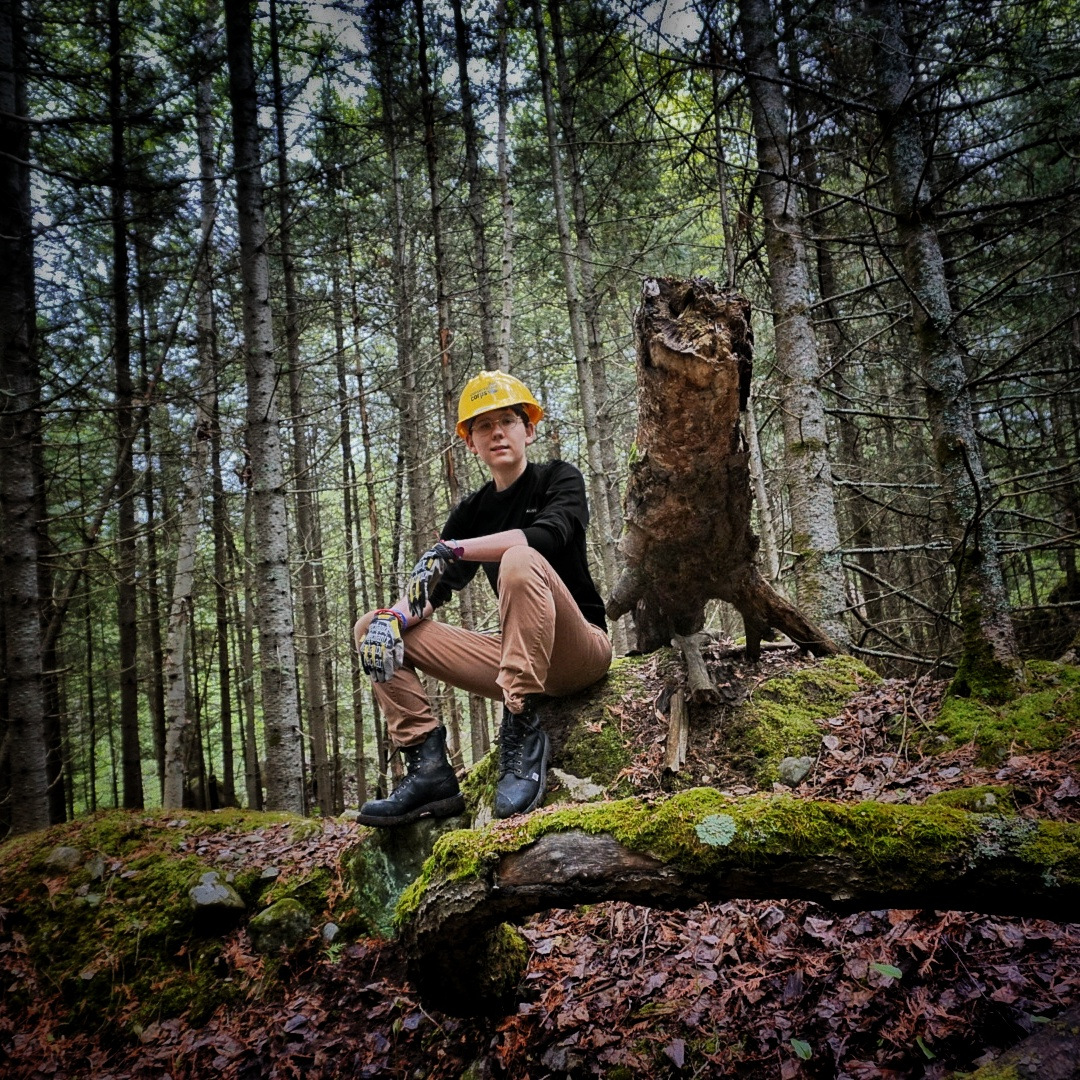 "Who doesn't love a lumberjack lesbian?"
---
Priscila / 25 / Toronto, ON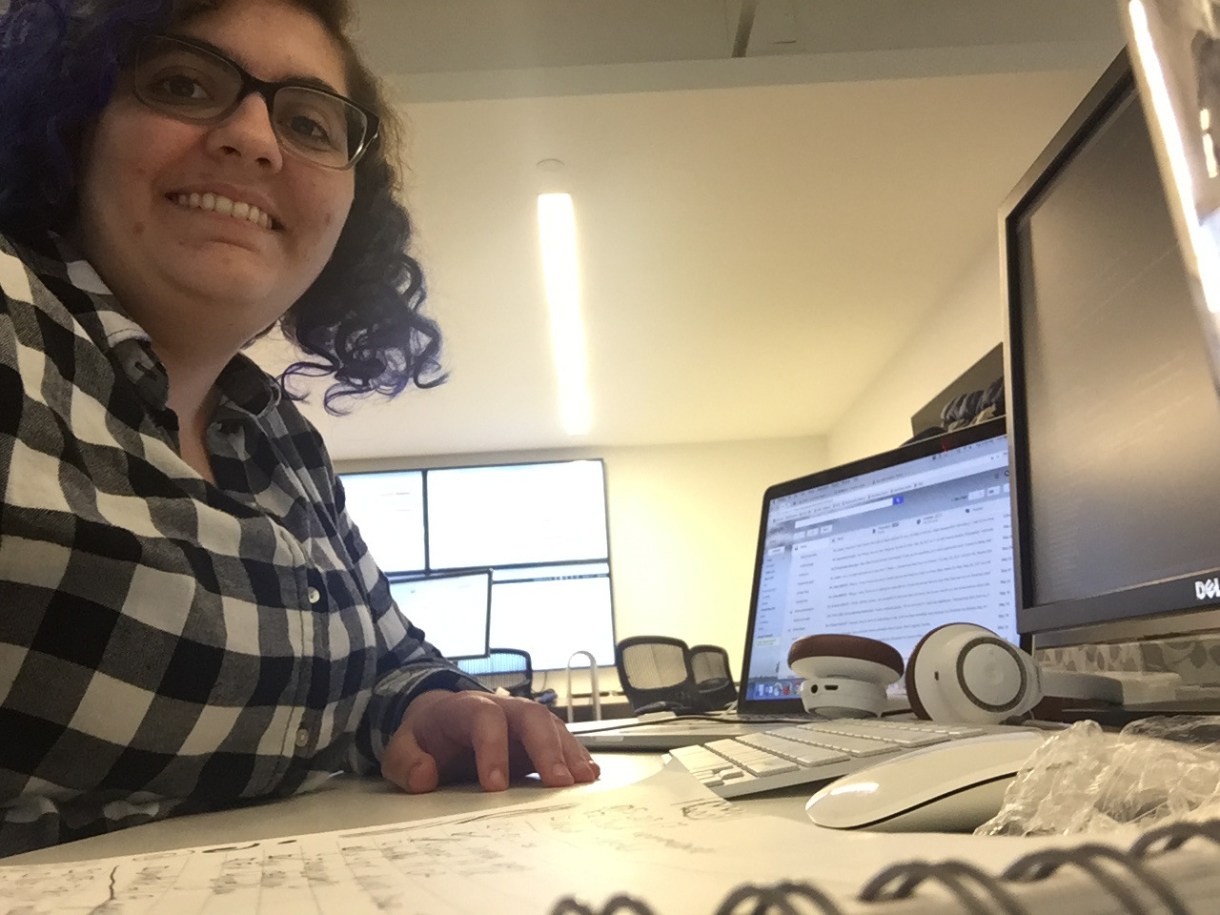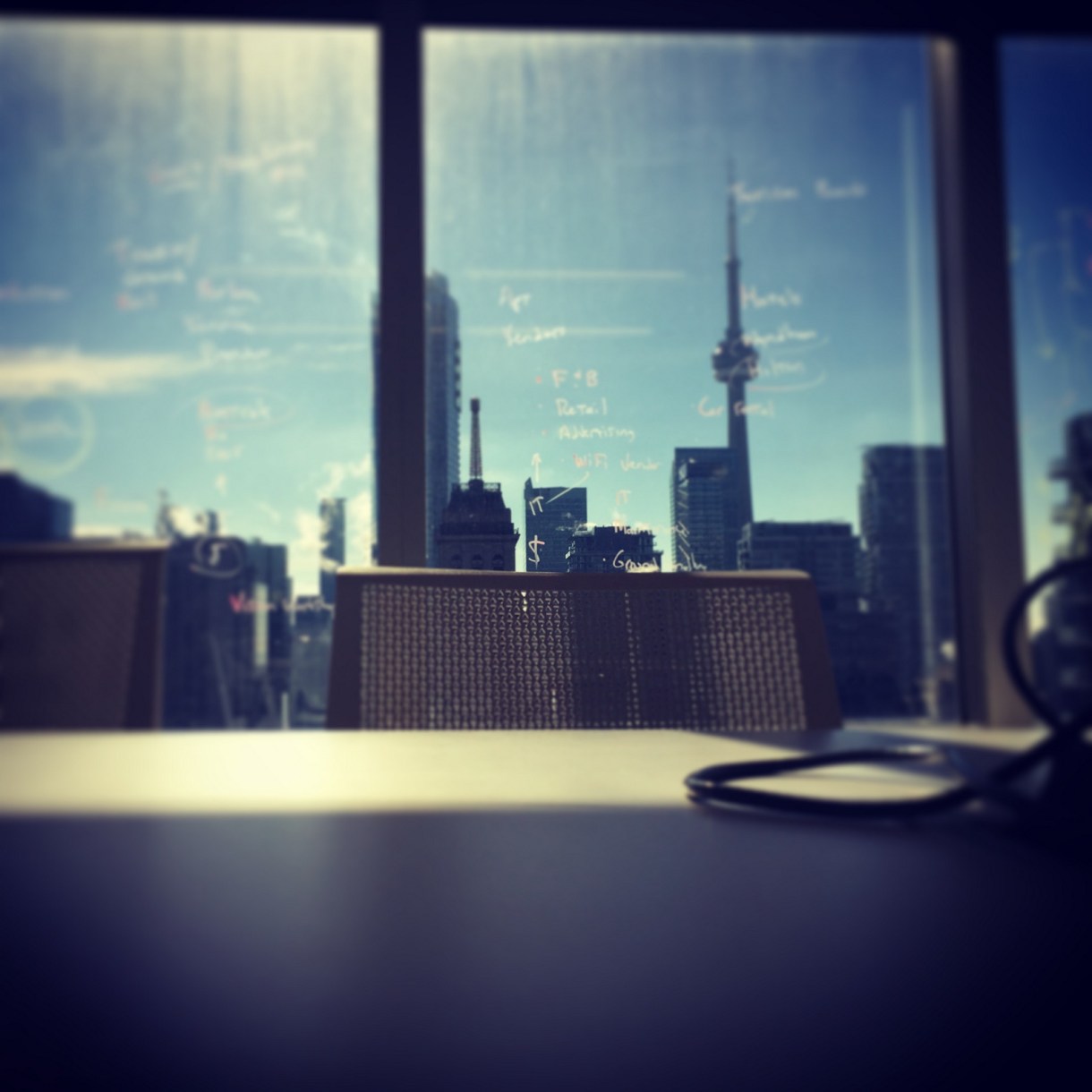 "You'll probably be able to deduce from all the monitors, but I work in Tech, as a software developer. Working for me means taking myself out of my comfort zone, and helping me grow as an adult person. Occasionally I'll make the computer do a cool thing and I'll wonder if I'm a computer witch, cause programming sometimes makes no sense. Also, I have a picture of the view from one of our meeting rooms. We have the whole floor and a view to the whole city, and on beautiful days, I feel very lucky to be there."
---
Liberty Hunter (with Mama Bear, Skittles, Cod, and Herring) / 29 / Clear Lake, WI
"I am a cow butler at Turnip Rock Farm in NW Wisconsin. These bovine queens make the most luxurious milk and only eat of the greenest midwestern grass. Major job perks are easy access to warm milky calf breath and magical raw milk cheese."
---
Monique / 27 / Tucson, AZ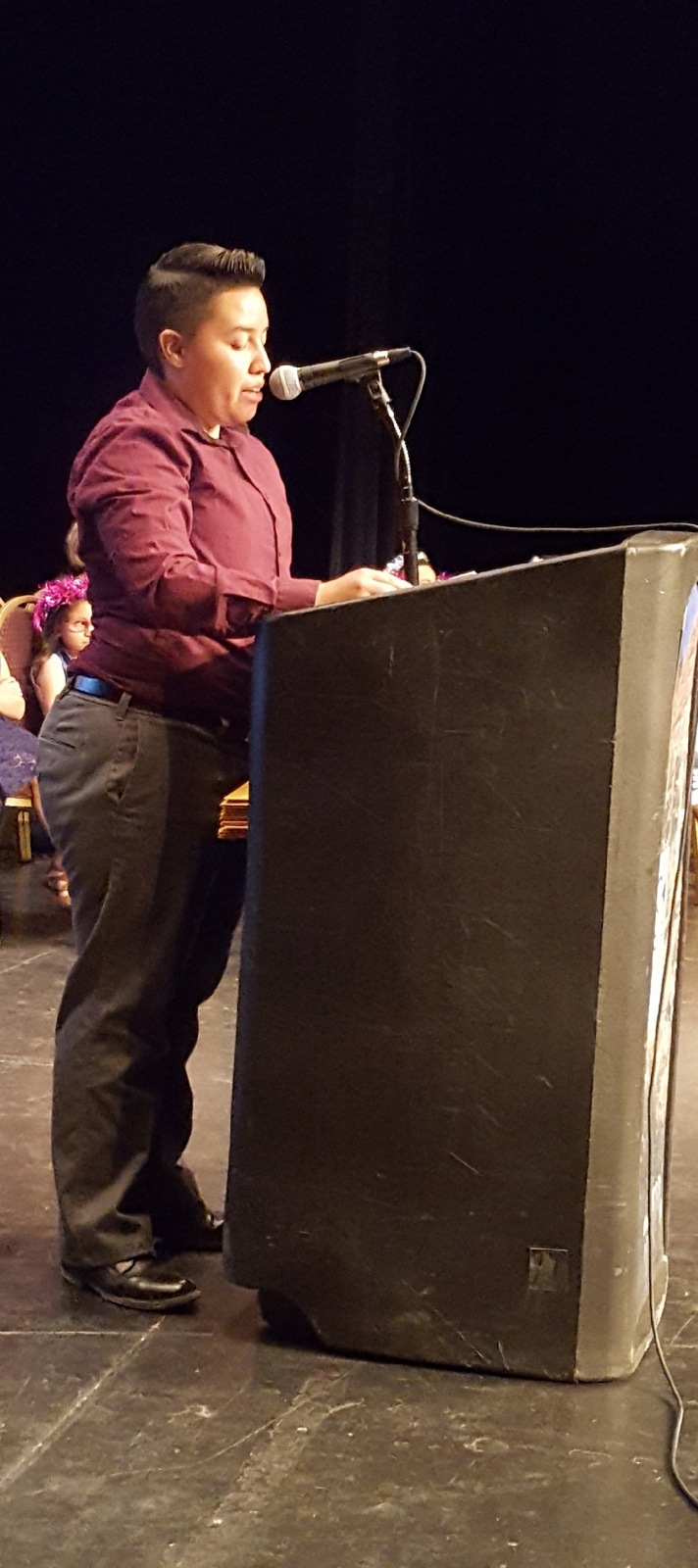 "I was a Long-Term Substitute Teacher in Kindergarten for the last 5 months, and this picture is of me giving a speech at their Promotion Ceremony in front of my students' families. Being a butch queer working in education has always made me a little nervous (I was a teacher's aide for 2 years before this), because I never know how people will react to me. I've been very lucky in that parents have generally been friendly and appreciative of my help.
I hope that my work is meaningful to my students in terms of breaking preconceived notions about gender. Especially in elementary school (and definitely kindergarten), kids have extremely narrow definitions of boys/girls and all they know exists in that binary. Pretty much everything you encounter in that atmosphere reinforces the stereotypes, and even the most well-meaning straight cisgender teachers stick to them as well. So I feel proud at little things, like one of the girls choosing the Scooby Doo fruit snacks instead of Barbie or one of the boys feeling confident enough to wear a pink shirt. You gotta start somewhere."
---
Riese / 35 / CEO & Founder of Autostraddle.com and A-Camp, Editor-in-Chief & CFO of Autostraddle.com / Mukawango, WI
"I'm in the very front of this picture, obviously, but I'm surrounded by so many of the people who make this very hard job worth it — 1. My incredibly talented team who are always game to execute my 1am ideas and turn my dreams into realities I could never manifest on my own AND who also have thousands of their own brilliant ideas that make our world a better place, 2. A-Campers, who in this particular situation symbolize the people who make Autostraddle possible through their kind words & emails & notes & social media shout-outs as well as through their very crucial financial support. Most days I work alone, as in 100% alone, by myself, in my office. I'm an introvert with sub-par social skills and a lot of anxiety, so usually that's fine, but it can also be really lonely and weird a lot of the time too. It's not often that I'm surrounded, physically, by the people I work with and work for, but when I am, it's absolute magic."
---
The next Queer IRL gallery theme will be announced Friday, June 2!
Pages: 1 2 3 4 5 6 7 8See entire article on one page