Welcome to Queer IRL, a monthly Autostraddle community photo series that gathers little clips of lesbian, bisexual, queer and otherwise-identified women, trans and non-binary folks, just living our lives in 2017.
I thought it would be cool to have a gallery of everyone working their butts off before the summer holiday — and it is, it's super cool — but also it's really moving?? I wasn't prepared for that. WE ARE EVERYWHERE AND DOING SO MUCH. So much! You're out in the world better and smarter and more fascinating, and it's really important!
Good job, everyone. Now kick back and enjoy this gallery of nearly 100 queers doing the damn thing!
---
Rebecca Olivia / 30 / Tyrone, GA
"I went back to coffee after a few years of other things, because it was one of the few things that didn't, oddly, feel demeaning to me as an artist, and it's flexible. I move a lot and it's an easy job to find.
Forever trying to coax rural Georgians into drinking a proper Macchiato by day, writing scripts/plays and preparing for acting auditions by night."
---
Rebecca / NY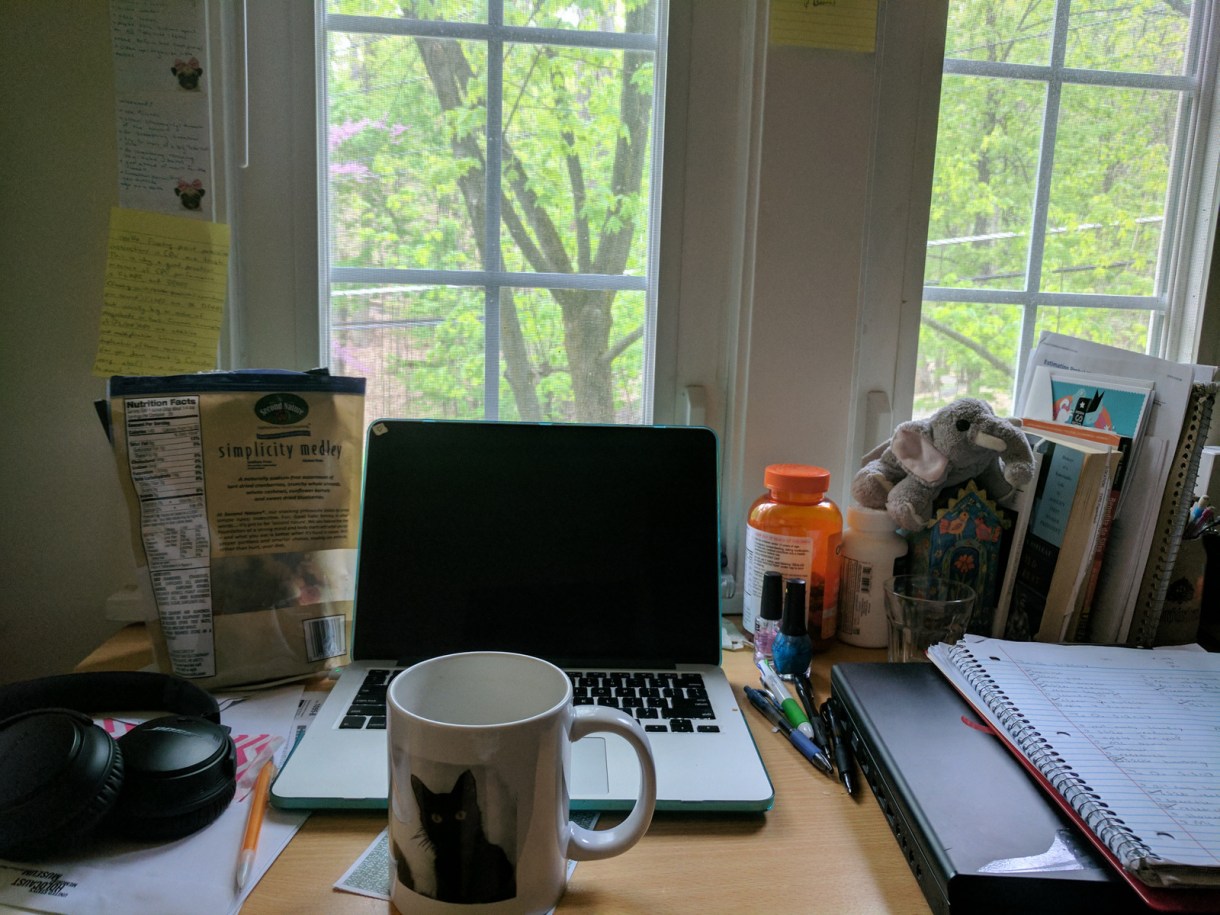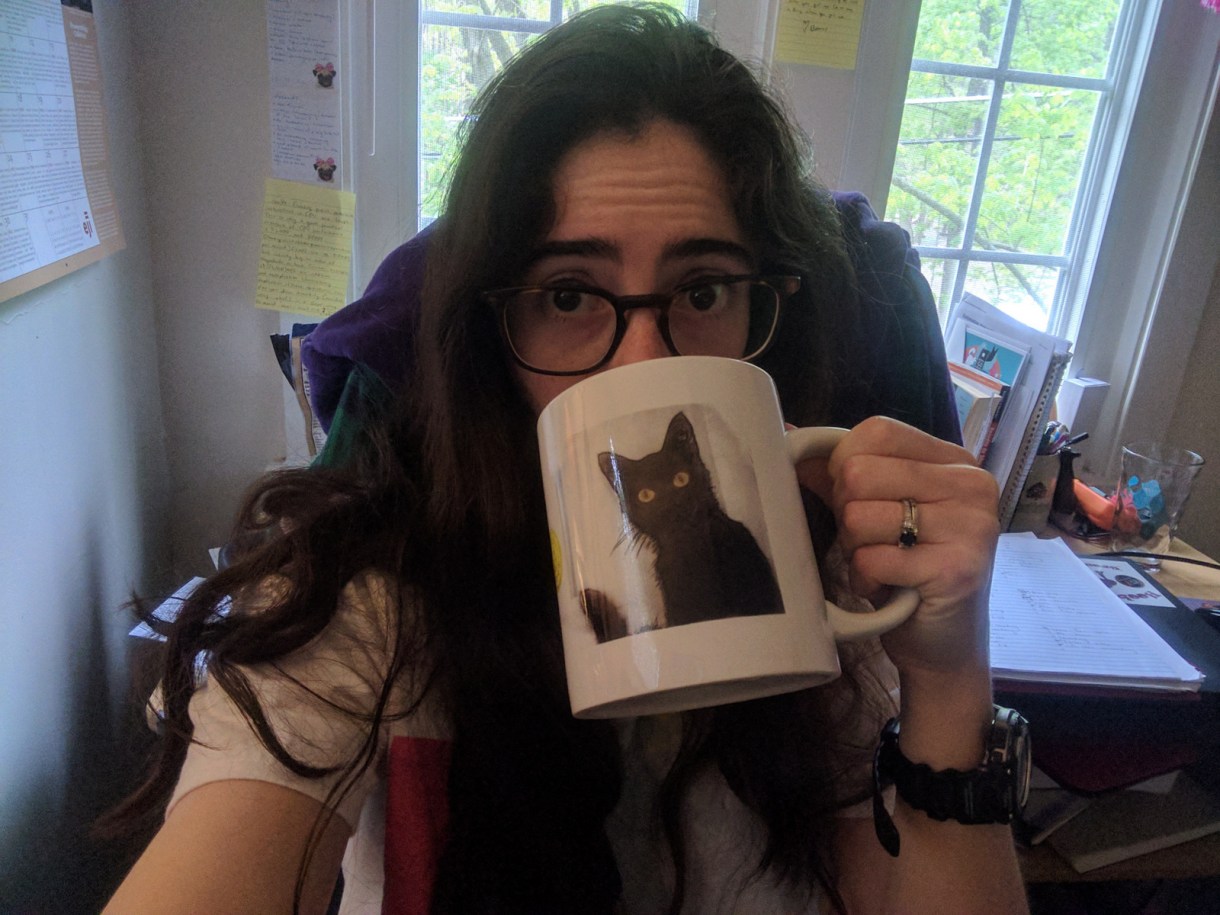 "I study computer science and had a very stressful dream last night where my laptop fell into a river. The cat mug is an excellent gift with a cat that looks like mine but actually isn't. I didn't clean up my desk for this (sorry, not sorry). I love that I can see trees while I work."
---
Mia Li / 26 / Adult film performer / Oakland and San Francisco, CA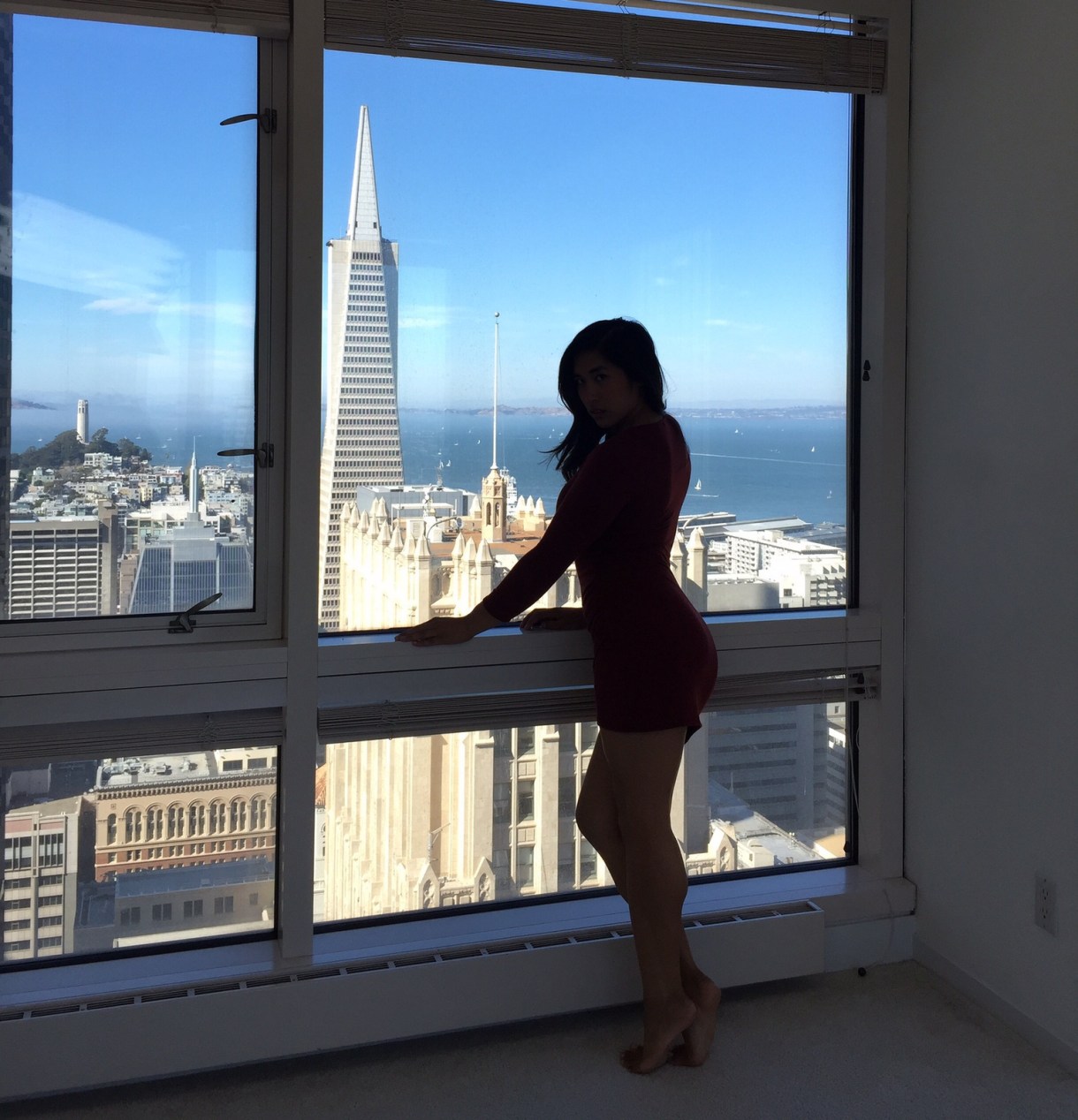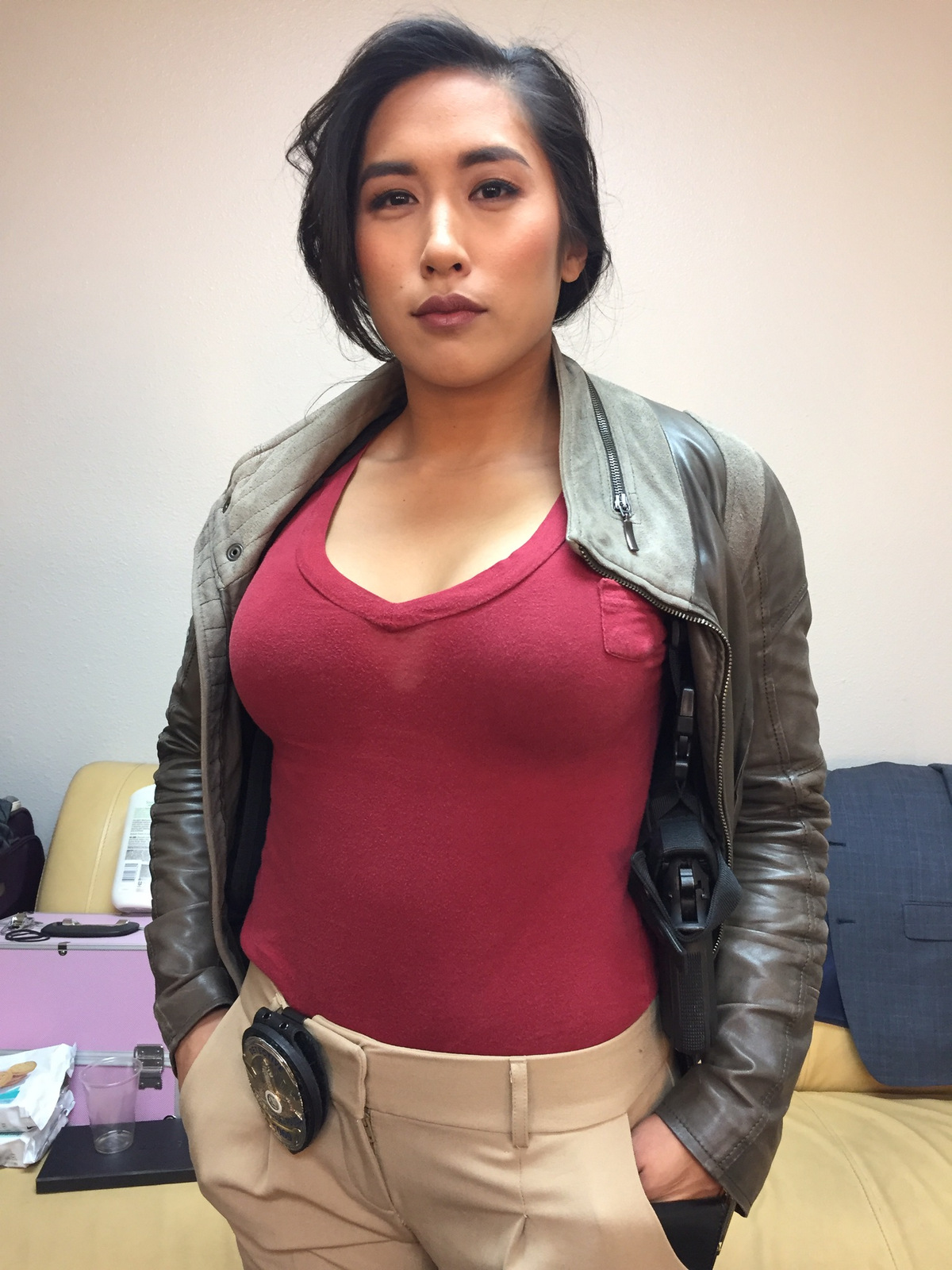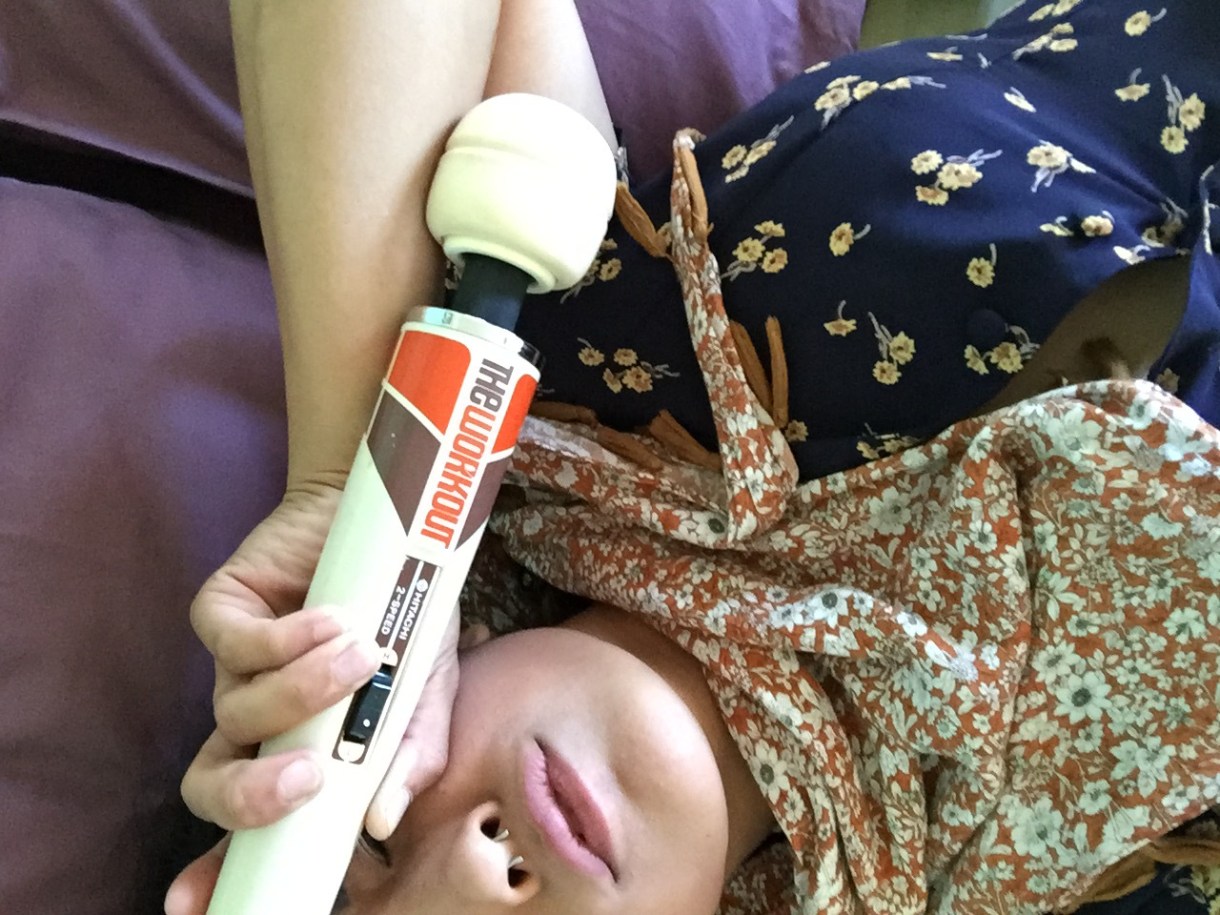 ---
Eva / 36 / Hog Island, ME
"Since I was young I have always been passionate about nature and now I have the extreme privilege to work for the National Audubon Society.  I am the program manager of an adult summer camp for birdwatchers located at the historic Hog Island Audubon Camp. For five months of the year I live on a little slice of heaven and connect people to the great outdoors and the remaining months I work from home in Colorado.
---
Shea / 26 / Chicago, IL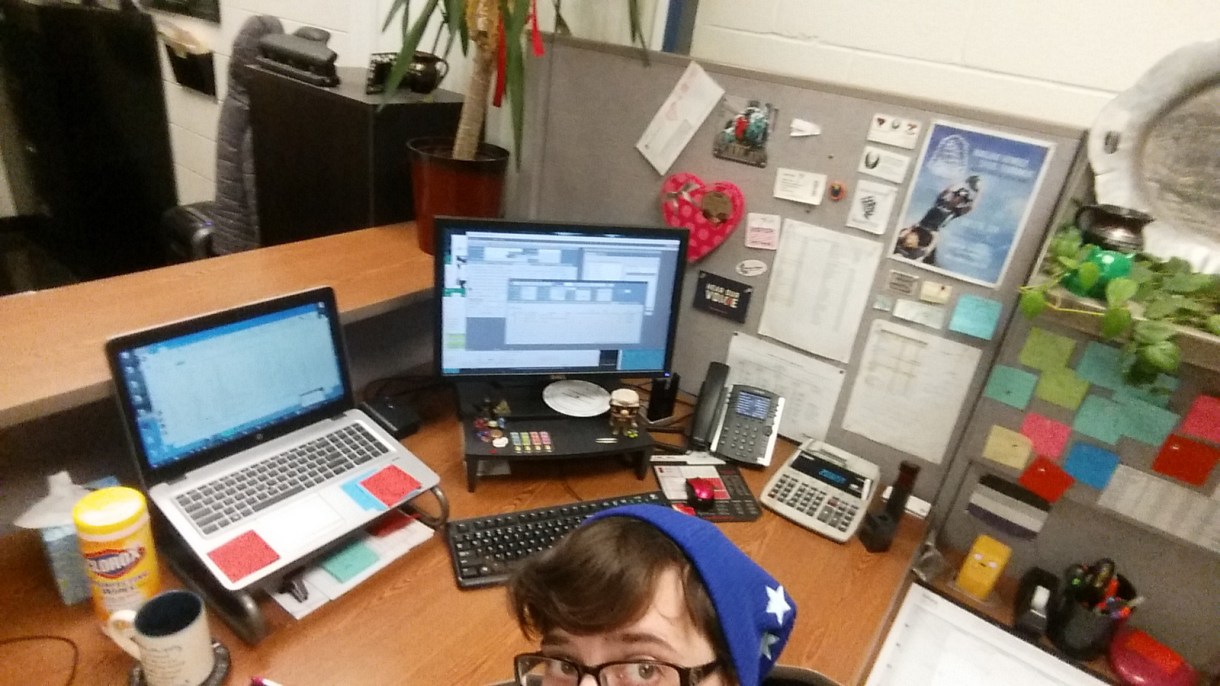 "Front Office attached to a locomotive shop where I am currently emailing city transit authorities."
---
India / 25 / KY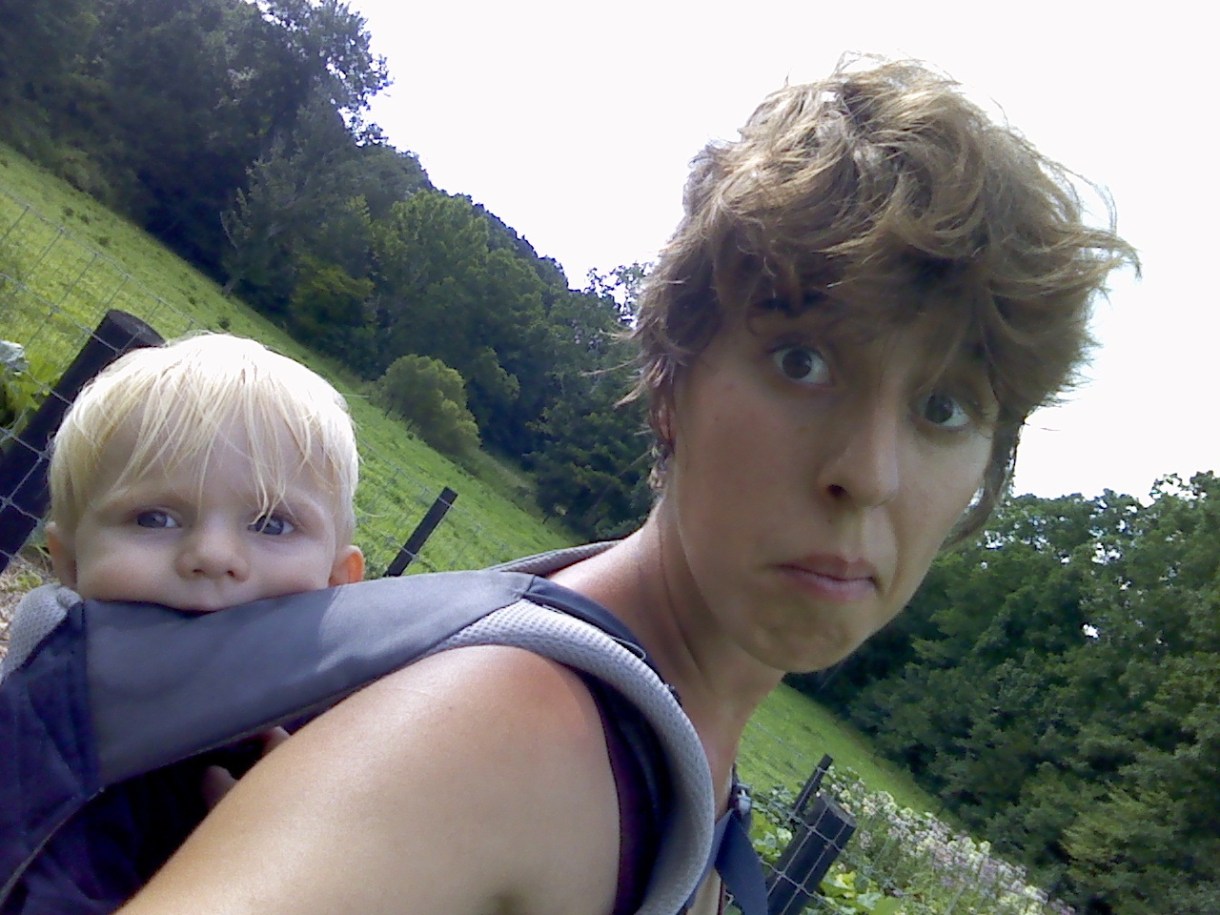 "I nanny this kiddo and do some odd jobs on the farm where he lives. I don't know how I got so lucky. I hope he remembers me when he gets older."
---
Alaina / Almost 26 / Mukwonago, WI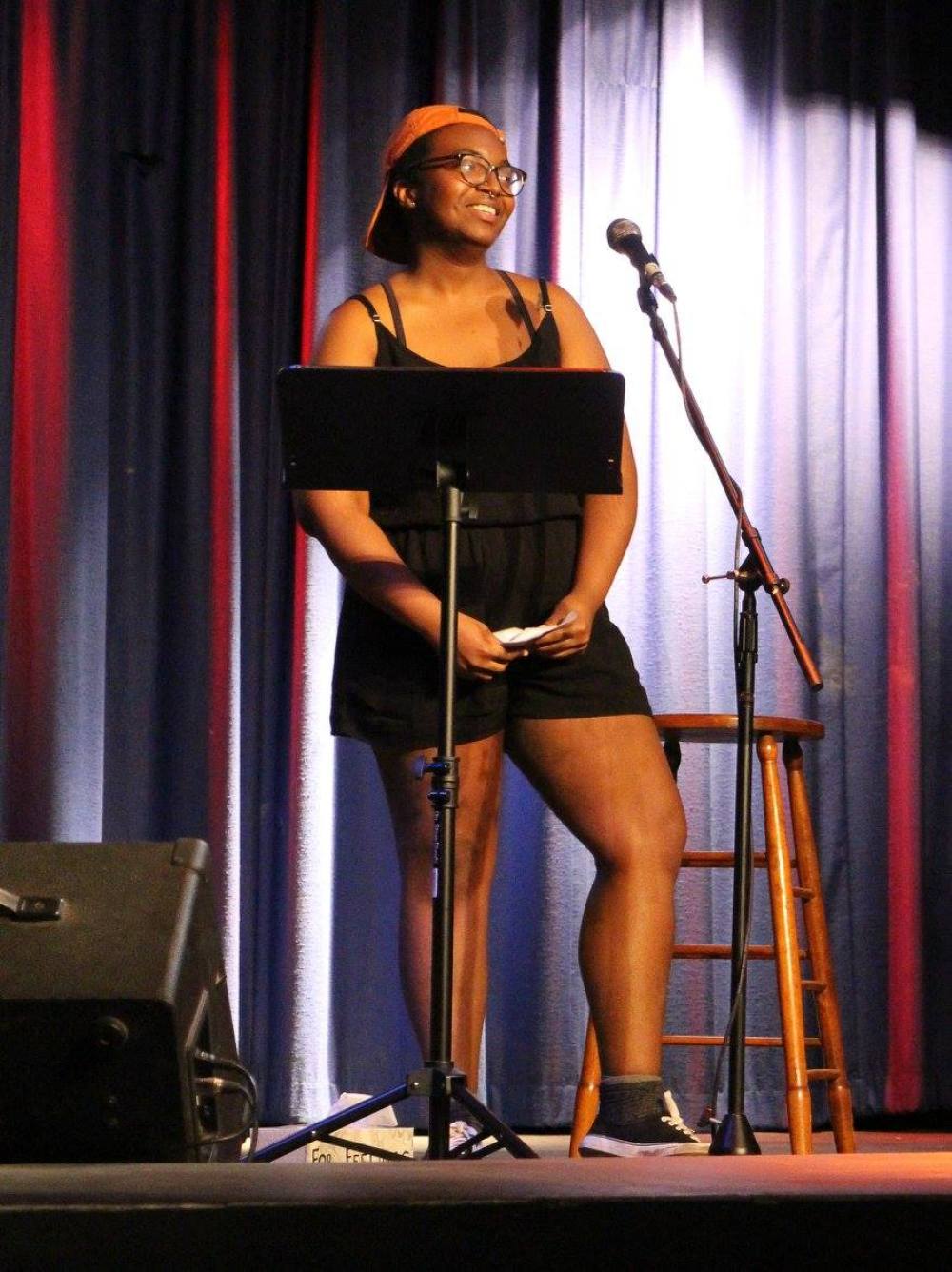 "I'm smiling because I didn't throw up during my A-Camp staff reading."
---
Alice / 26 / New York, NY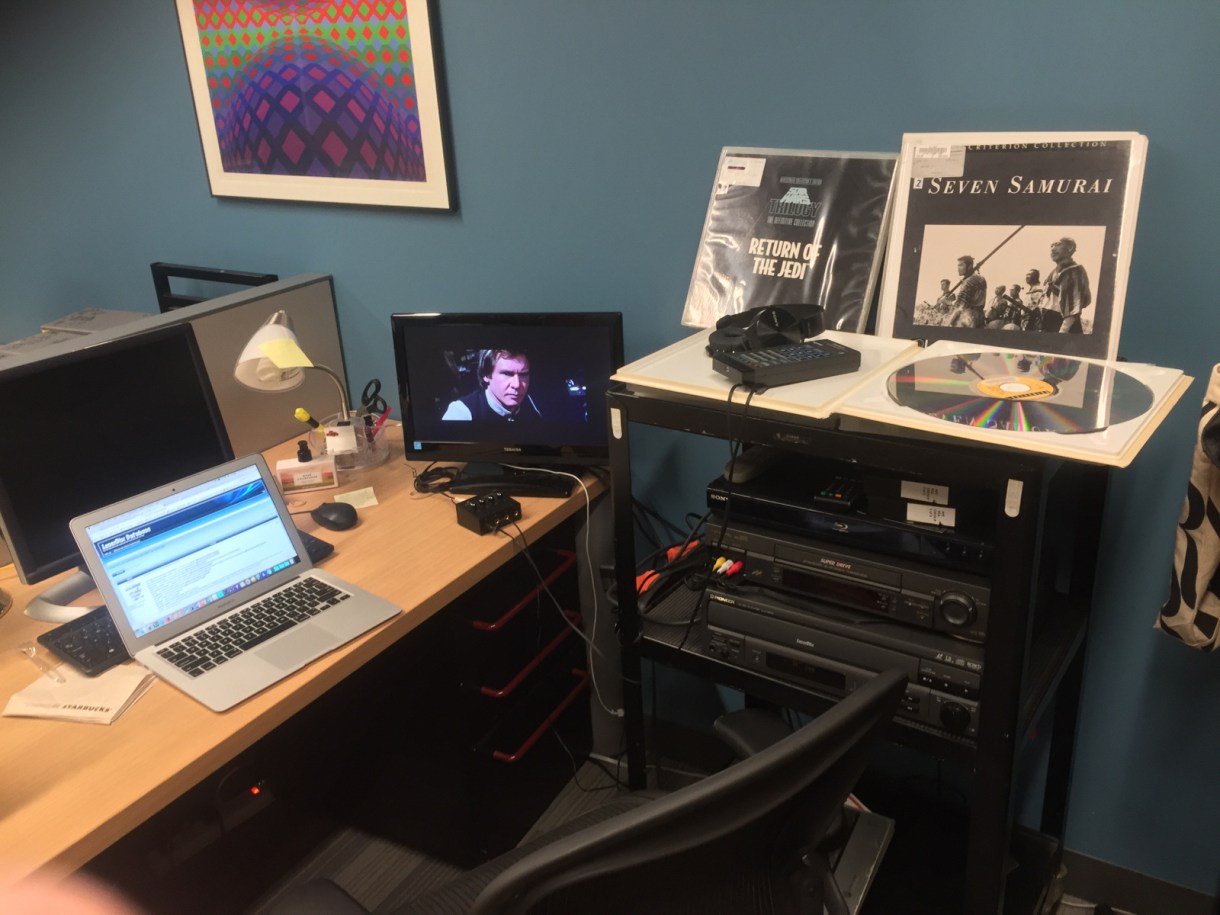 "I'm a research assistant at a university film library, where I watch our library's laserdisc collection and document rare and exclusive film content.  People who work in my department are always asking me, "What…exactly do you do?" I have a standard, sophisticated answer I give them but the real answer is, "I watch movies all day." Also, since I'm used to 12″ laserdiscs, DVDs now look very small in my hand."
---
Jeanne Foxe / 23 / French Countryside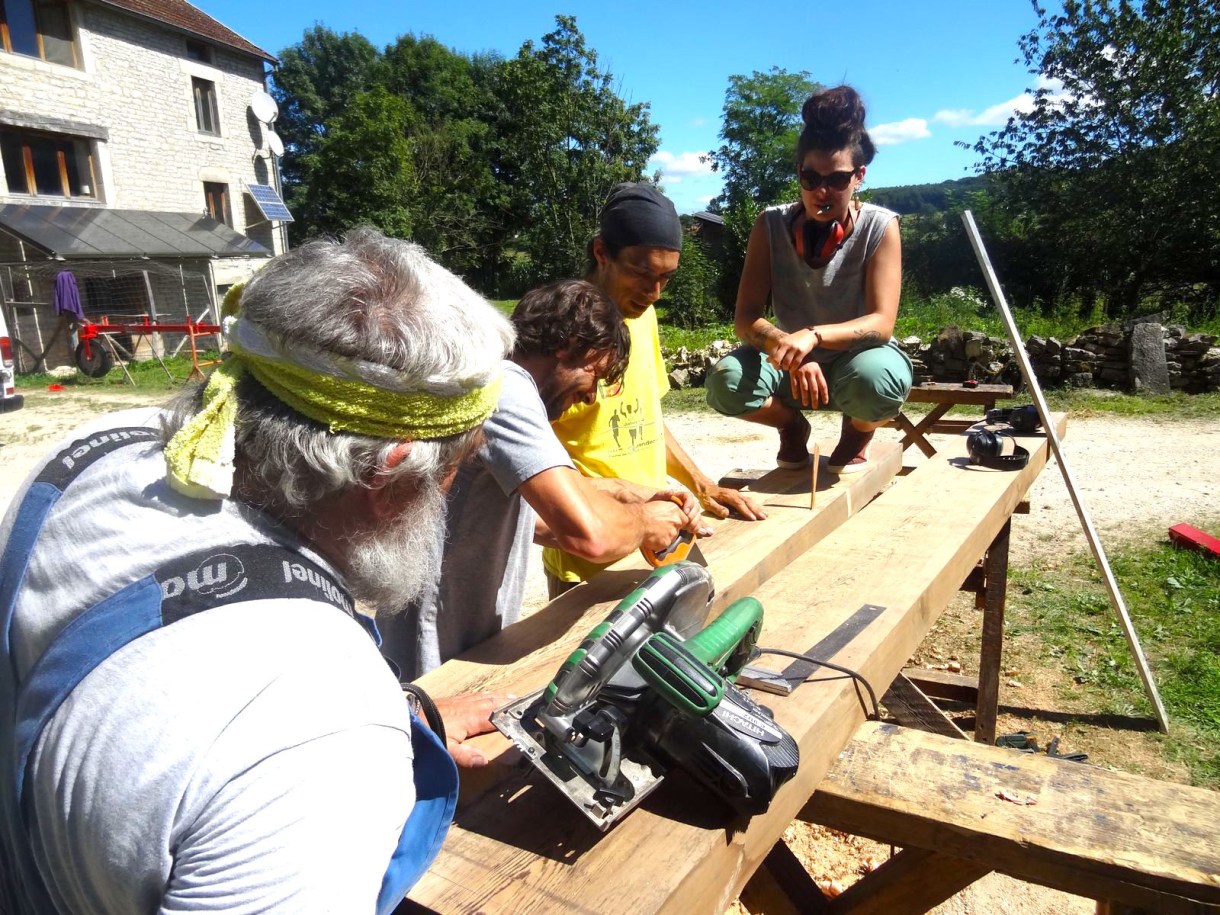 "This is me! Teaching people how to build a wind turbine! That's what I do and I love it!
I face a LOT of sexism, each course I teach brings me between 2 and 6 male specimens, older than me, who can't believe (or can't accept) a young queer gal like me is about to teach them how to properly use woodworking tools and how to weld. I'm always supported by my colleagues. I remain in love with my work environment despite of these sad encounters.
I feel like I'm making a change in the world, one wind turbine at a time!"
---
Tess / 20 / UK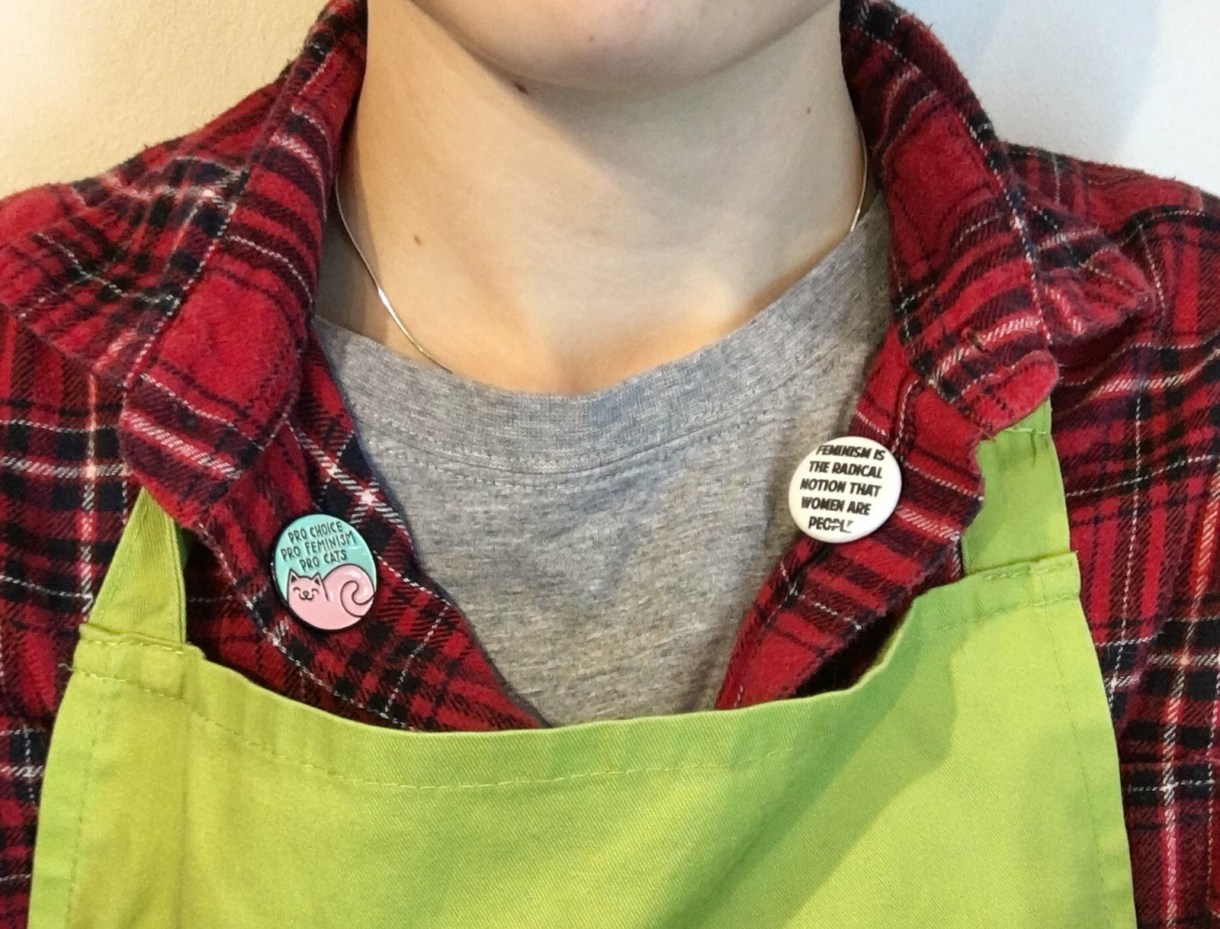 "I took the first picture while I was actually at work (in a burrito restaurant – hence the bright green apron!) on the day of the Women's March. I was working a 10-hour shift and couldn't make it to the march in London, which I was gutted about. I tried to make up for it with the pins on my shirt.
The second picture was taken at the National Union of Students LGBT+ Conference in March, when I was all dressed up to attend a fancy dinner as a delegate of my university's students' union. It was the first time I'd worn a suit and I felt great!"
---
Fotini K / Student, Photography Apprentice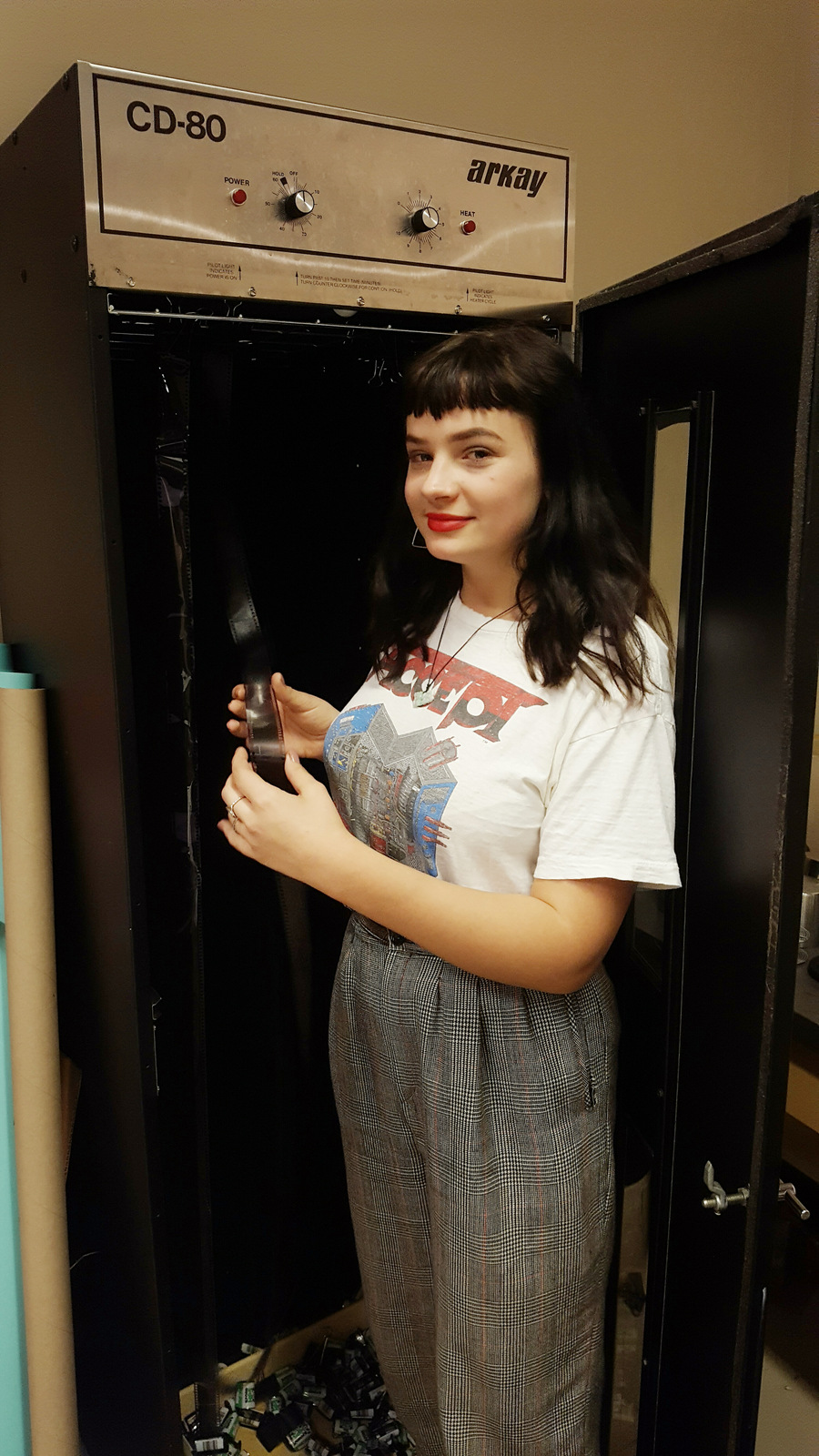 "Having the opportunity to learn about darkroom photography in a social space has been awesome for me because I get to collaborate with people that love what they do.. Also having a space outside of school to do something fun but productive is really calming.. I might get a little sweaty rolling film and stuff, but it's definitely worth it!"
Pages: 1 2 3 4 5 6 7 8See entire article on one page