Louisa / 21 / London, England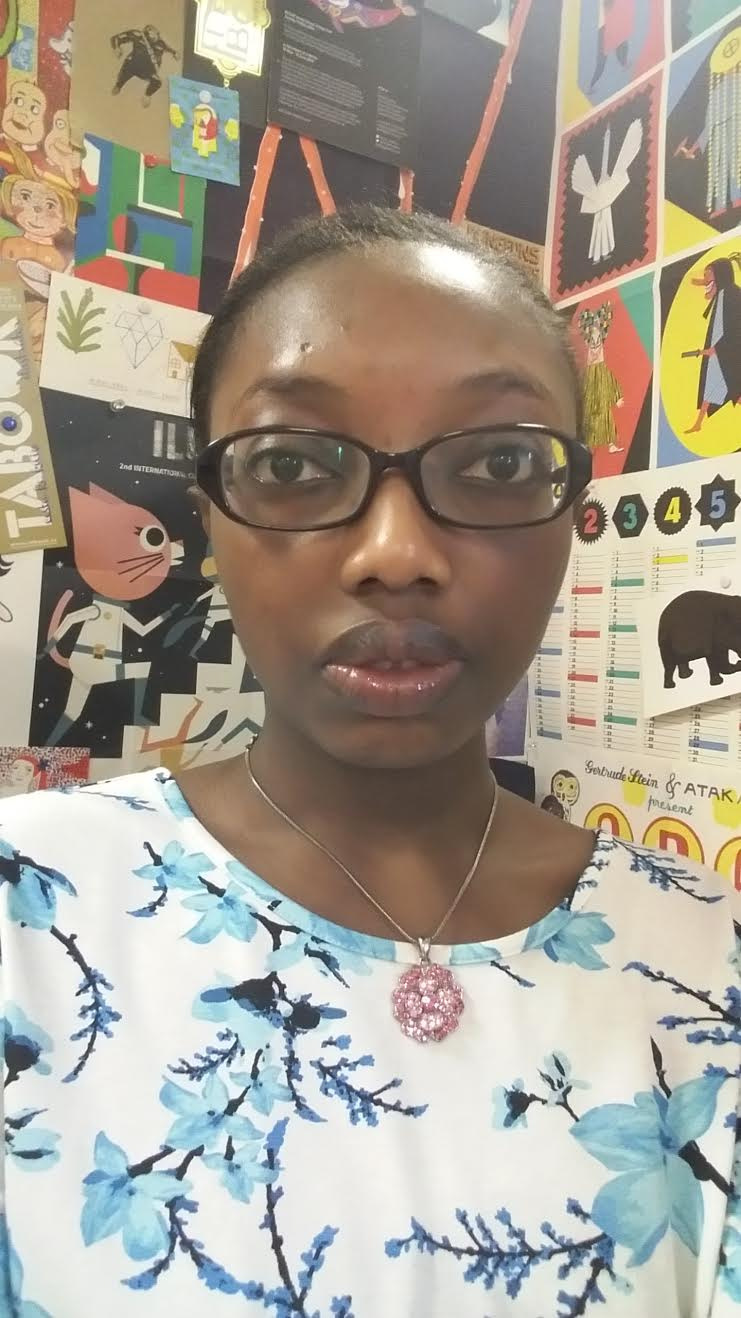 "First day of my internship at a visual publishing company! They have this cool mood board in the kitchen area with drawings from illustrators they've worked with."
---
Yvonne Marquez / 26 / Mukwonago, WI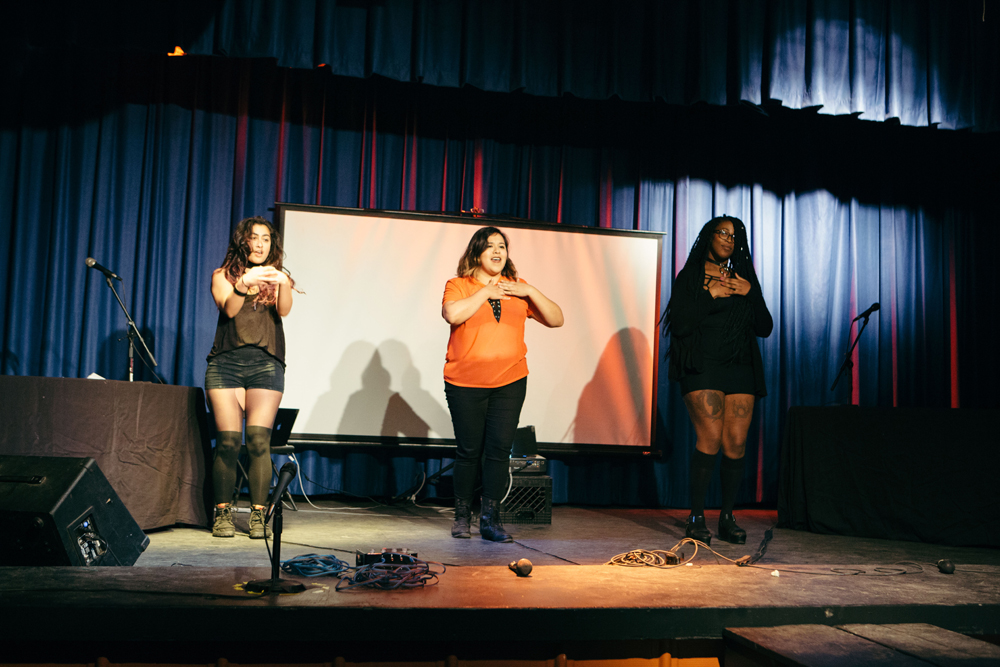 Just a Brittney Spears lip-synch that brought the house down at A-Camp 8.0.
---
Doreen / 36 / ER, Hospital near Berlin, Germany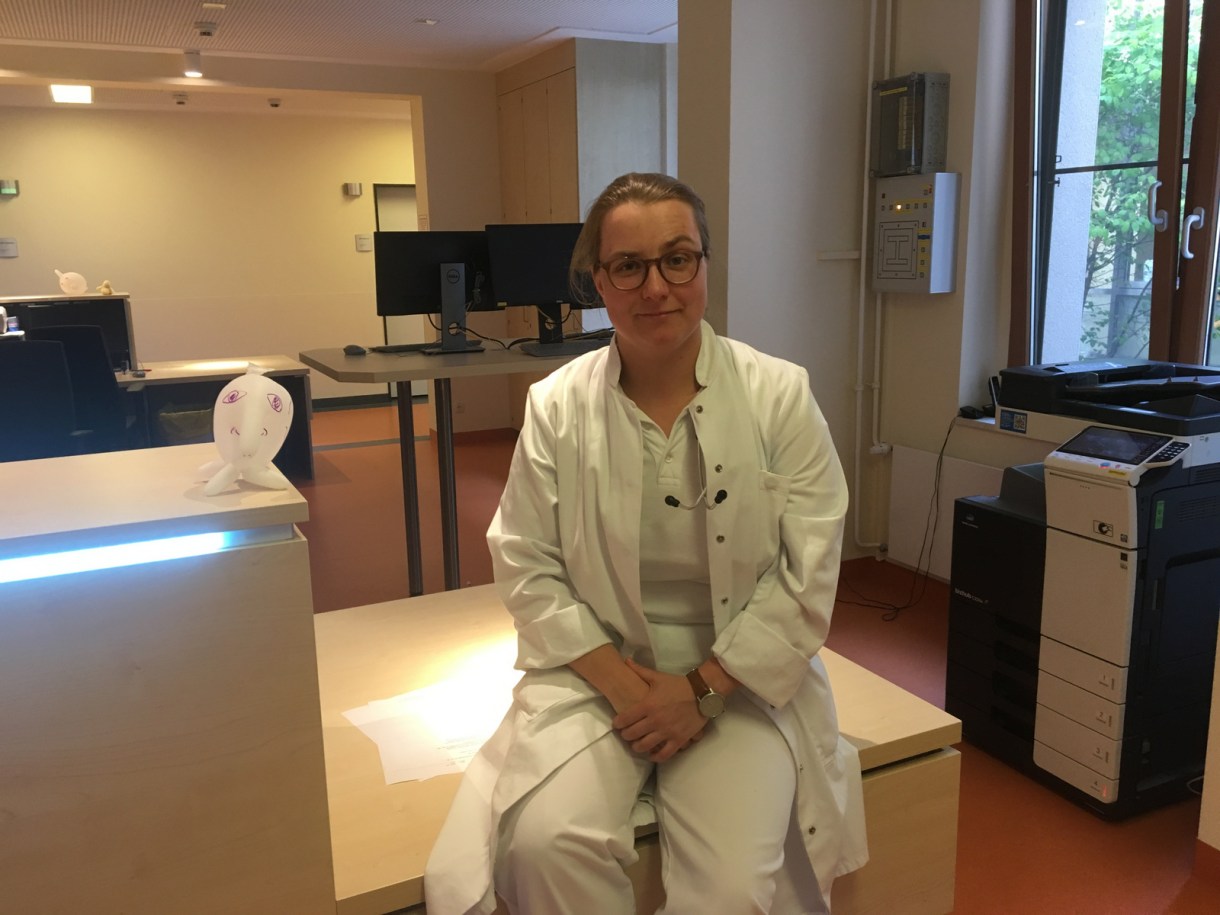 "Working in internal medicine translates roughly into a mixture of Scrubs and ER with a Dr. House moment thrown in here and there, if you're lucky, and well, at least ten times more patients than on TV. I never wanted to study medicine, and I kind of ended up here, somehow, but honestly, it's the great love story of my life."
---
Aubrey (I also go by Lux) / 23 / VA
"I am a full time student, majoring in studio art and media studies. My concentrations are photography and journalism. I am aiming to work within LGBT+ journalism and documentation. My photography final review project revolves around my acceptance of what I consider to be a genderless self within a clearly female-read binary body. My goal with my photography, especially this project, is to bring awareness of non binary genders to otherwise uninformed parties. It's also a somewhat of a 'coming out' project. Though I came out as LGBT when I was in high school, I tend to keep my non binary identity a secret, aside from a few very close friends. Almost all of my review photos are self portraits taken in this room, where my dog sleeps and I feel the most comfortable."
---
Kate / 24 / MD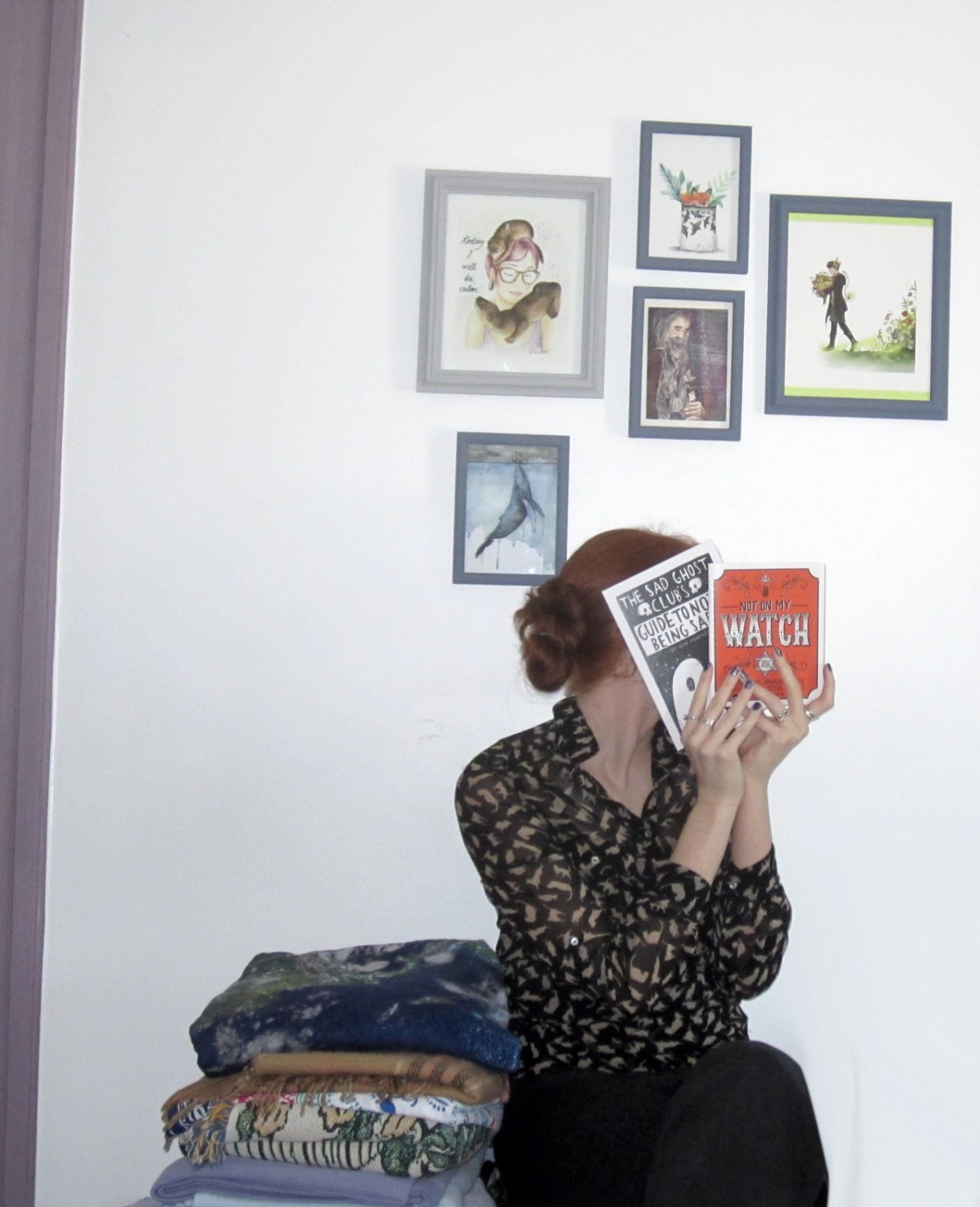 "I'm a therapist at a domestic violence/sexual assault agency. I primarily work with survivors and children who have witnessed domestic violence, but I also facilitate abuse intervention groups with perpetrators, which is a whole different challenge. I am amazingly humbled by the work I do and the people I have the honor of working with- every single time someone trusts me with their trauma and vulnerability is a sacred moment. My favorite part of my job is how I have the opportunity to incorporate social justice into trauma work. I'm not out at work but I've made it my mission in life to queer-ify the group curricula/referrals and resources/whatever else I can get my hands on so the agency is as inclusive as possible."
---
Mallory / 20s / The White House, D.C.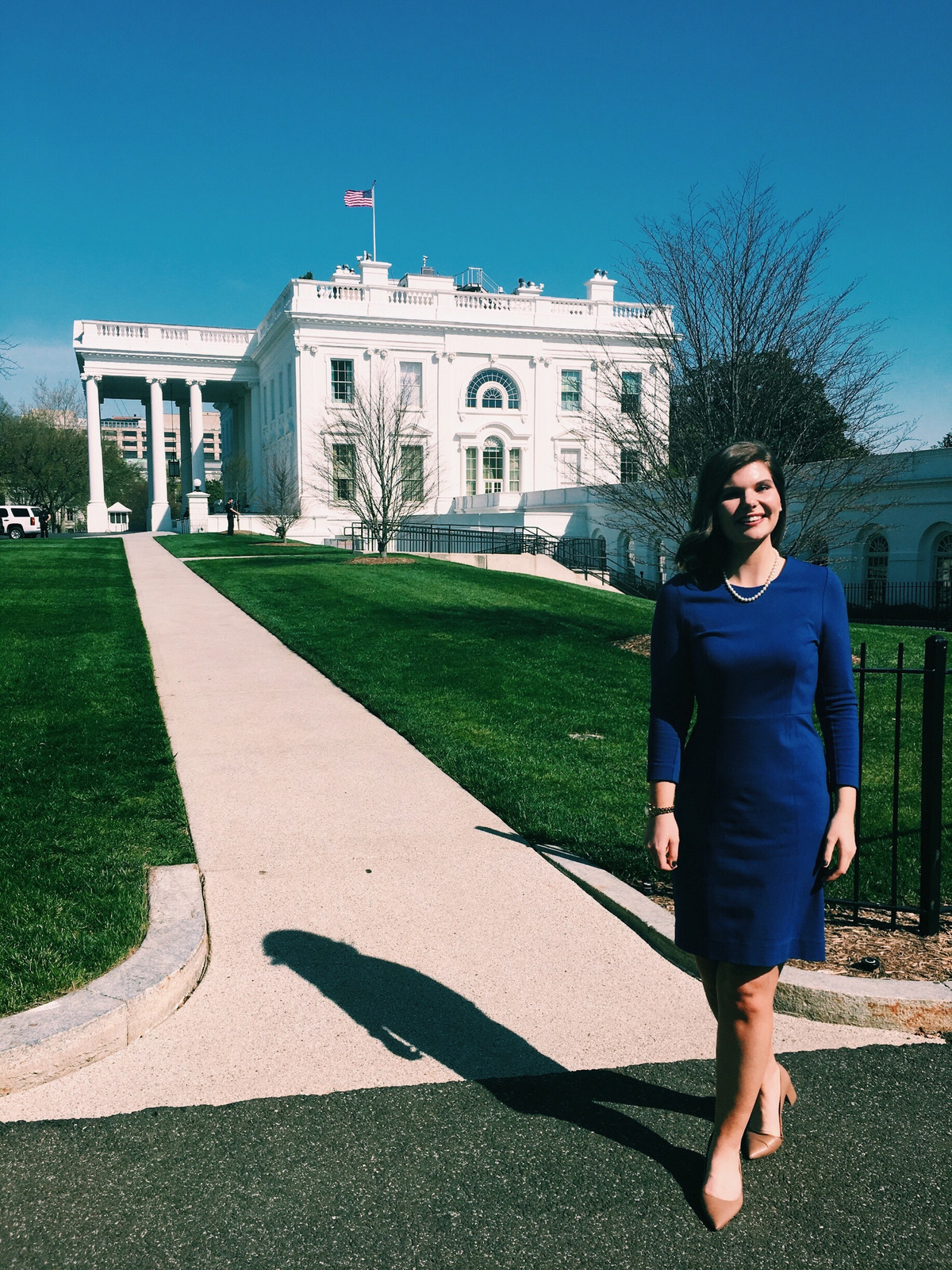 "Though I am a third year law student, this past semester I worked full time as a law clerk for the Executive Office of the President. I believe that having queer women in spaces not traditionally occupied by our community serves an important purpose. Through this occupation, we can work to protect our rights, as well as the rights of people of color and religious minorities, among others."
---
A Gayby Limnologist / Greater Boston, MA
"I'm actually gonna remove giant hogweed this summer! This job doesn't start until after the submission date for the queer at work gallery, so I'm gonna talk about my previous internship with Blanding's turtle conservation!
I've interned at a small non-profit wildlife conservation organization for several years. We promote education, outreach, and conservation of local threatened wildlife, particularly herpetiles and plants, and we mainly do work on Blanding's turtles. My role was to collect soft-release data on head started Blanding's turtles and record behavioral patterns of the remaining adult turtle populations using radio telemetry in various state parks and residences of eastern MA.
I really really really REALLY love turtles (especially softshell turtles), and I love wetlands! I want to do conservation work with softshell turtles one day, particularly on the aspect of habitat restoration and watershed management."
---
Arielle /26 / My sad and unused porch in Portland, OR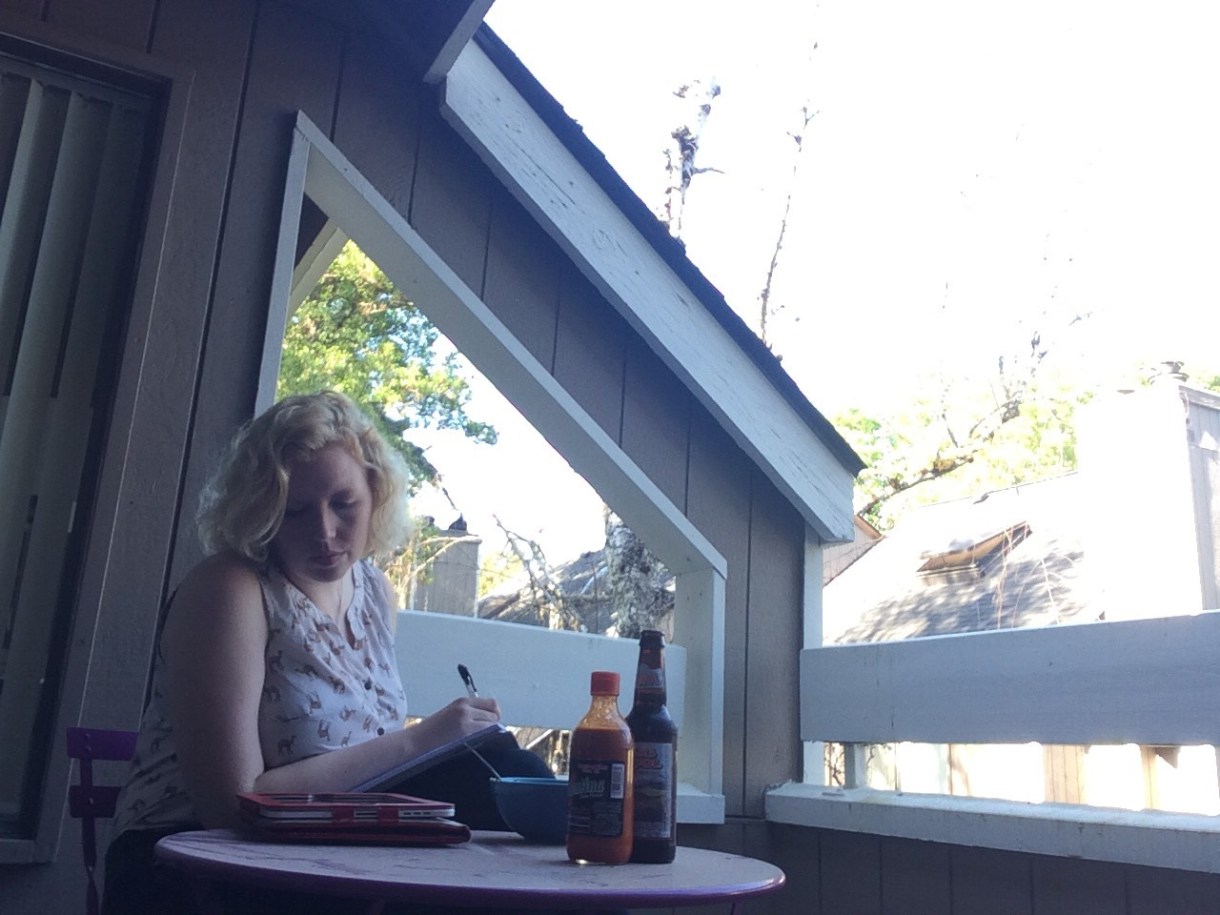 "I'm in grad school to be a family therapist and any free time (including with dinner!) whorls be spent reading and taking notes. I had just opened a beer when I realized the article I had to read was on working with Gay and Lesbian Christians and I just needed to document the moment. In that bowl is quinoa and homemade barbacoa with corn and Valentina hot sauce I picked up visiting my family in Mexico City. And yes, there are camels on my blouse."
---
Rachel / 33 / Chicago, IL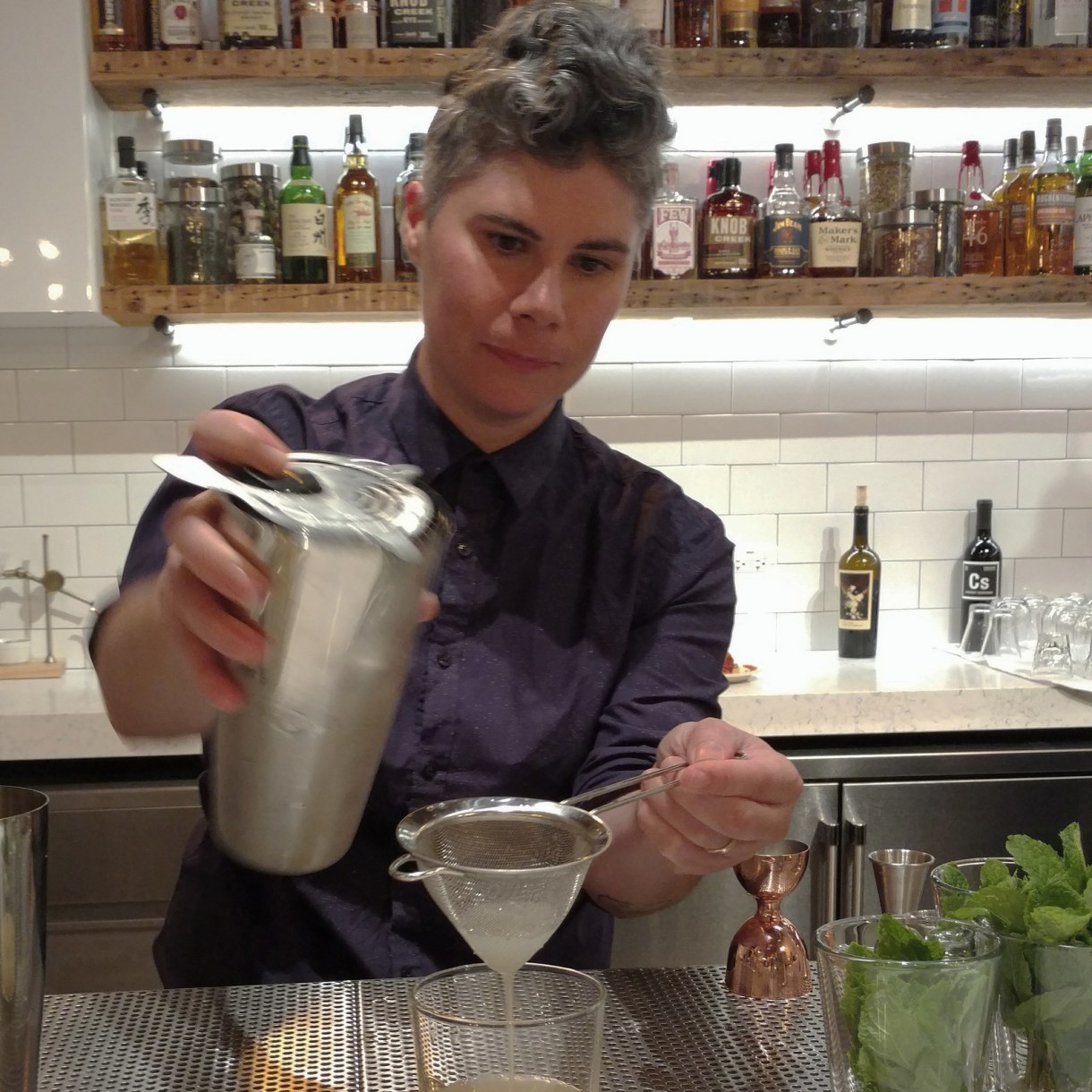 "I'm a bartender. I've been between jobs recently, but I had a one-off special event last week. This month, my job search finally took a turn for the better — I start at a new place in a couple weeks!"
---
Sadie Powers / 34 / Baltimore, MD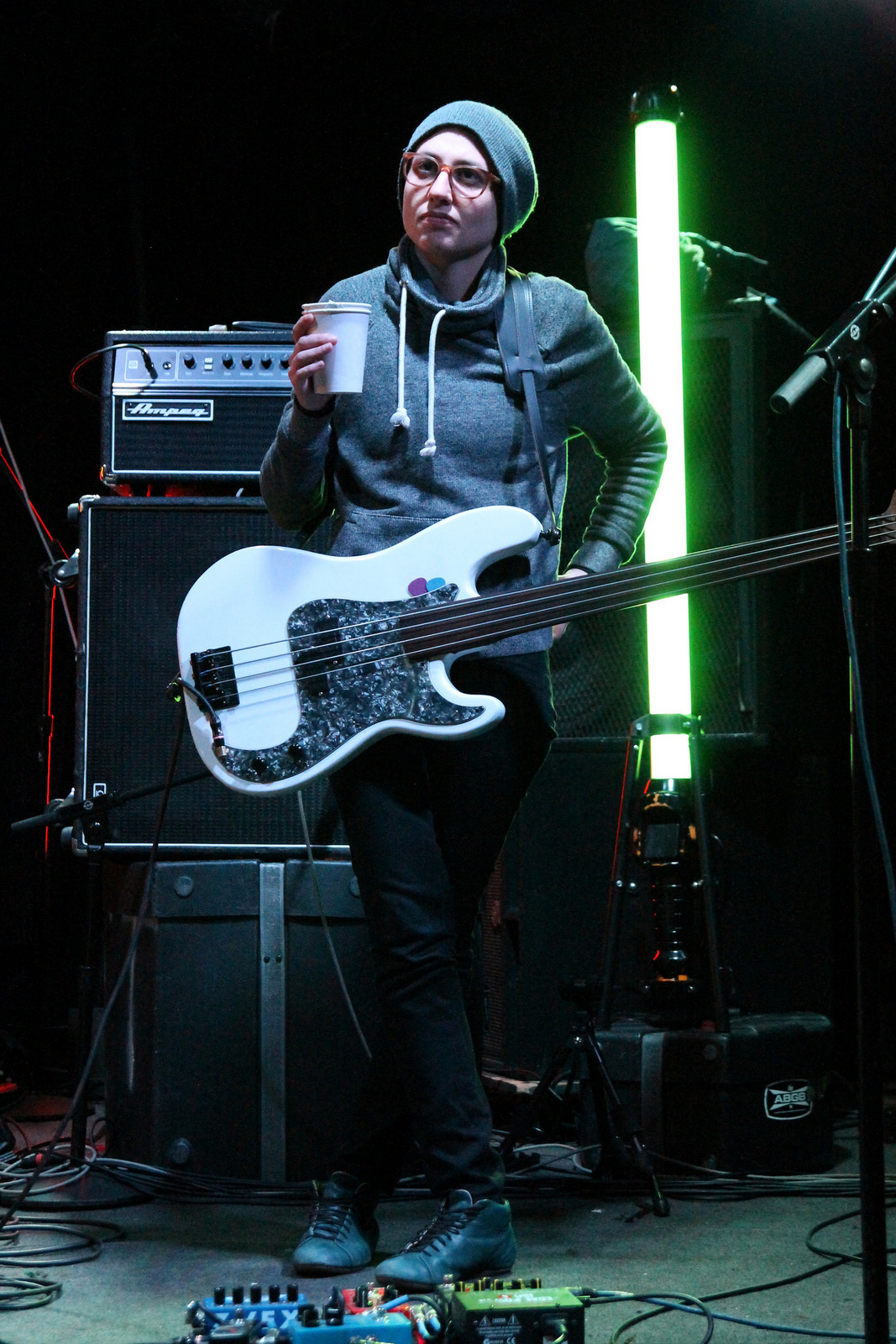 "I play bass in Shearwater and spent close to five months in 2016 on the road. Approximately 92% of the professional music industry comprises of cis men, and as a woman — and a visibly queer one at that — one needs to be twice as good to be taken half as seriously. I joke that gender equality will be reached when women have the freedom to be as mediocre at their instruments as most men and not be considered a token. But I'm not really joking.
My desire is simple: Be the musician that shy, 12-year-old violin-playing me would have looked up to, because I'm sure that there are other socially awkward queer classical musician teens out there, who want to make loud rock music and who have no desire to be the focus of attention but are perfectly satisfied to be competent support. In fact, that's where we shine.
I love this photo, taken by my friend, Michelle Hazuda, during our sound check in Baltimore. It's not the flashy performance shot and there's no European city behind me with a cutesy "hashtag tourlife." It's my third week away from home. I'm tired and have lost count of which cup of tea I'm on. My resting bitch face is in full bloom. I don't know if I'm waiting to do levels on my bass or am waiting to get levels on the entire band, but either way I'm waiting. This is the work I get paid to do. The performance — those 90 minutes of pure elation — that's free."
---
Vicky / 27 / Madrid, Spain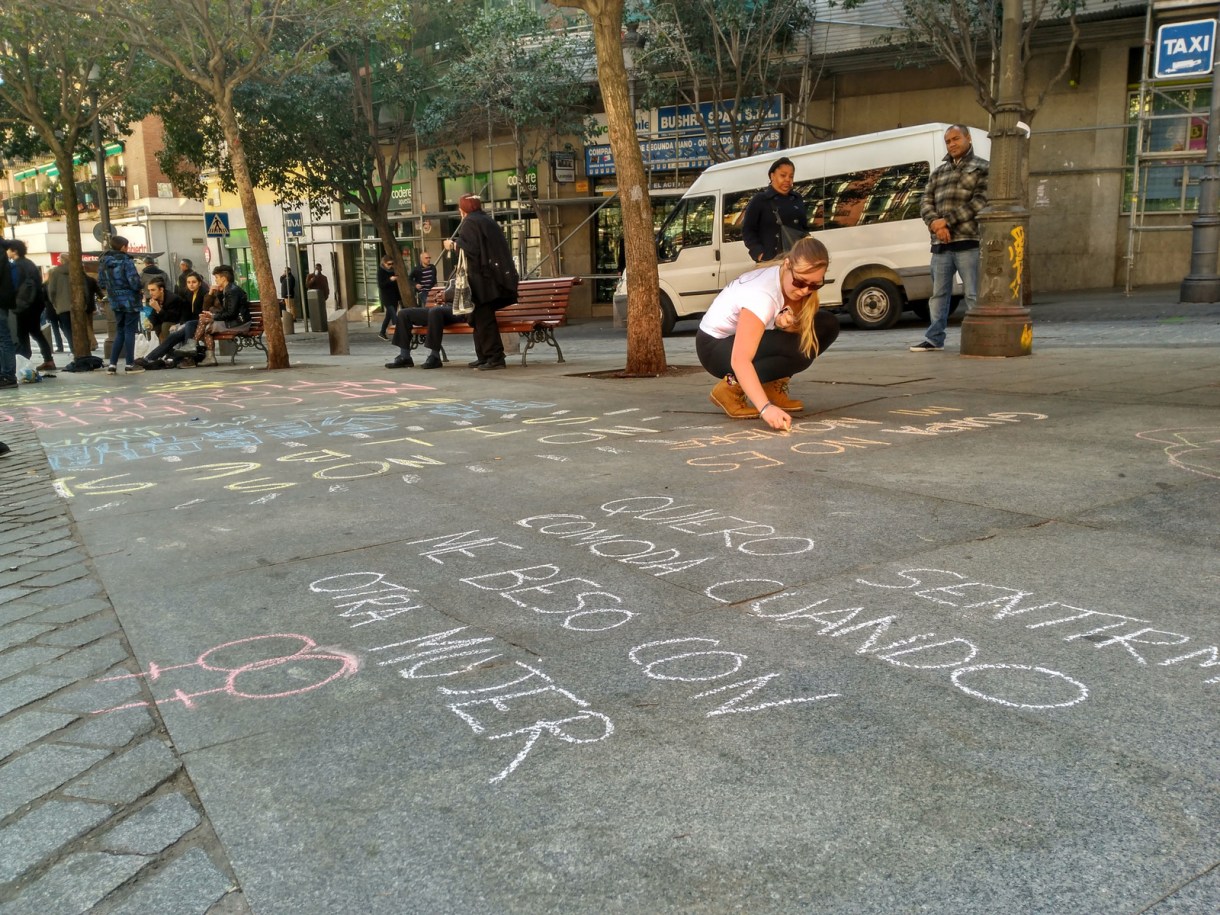 "These photos were taken at a chalkwalk event I organised with my anti-street harassment group Levanta La Voz (branch of Hollaback!) to visualise that street harassment is a problem and to show sufferers they are not alone. My actual job isn't very useful to my community, so I like to be involved in activist work as well. Hopefully together we can change the world, one baby step at a time!"
Pages: 1 2 3 4 5 6 7 8See entire article on one page