Laneia / 36 / Executive Editor of Autostraddle / Mukawango, WI
"My day job is all about sitting in a moderately comfortable Ikea chair and typing on a laptop, but once a year I get to stand up in front of other queers and do things! Here I am showing these lovely people how to make granola. I look really professional, right?"
---
Amy Flower / 32 / Koreatown, Los Angeles, CA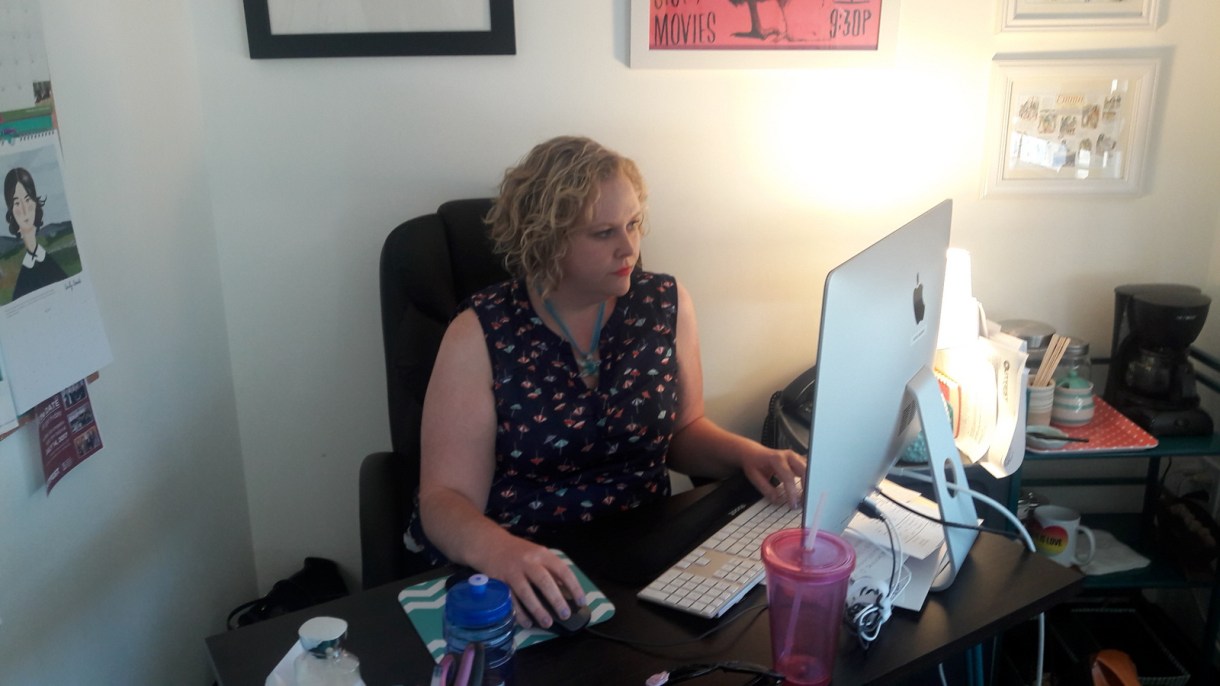 "I am the Corporate Relations Manager at Outfest, a 501(c)(3) arts non-profit and LA LGBT Film Festival. In the photo I'm currently working on locking sponsorships to support the festival like entertainment industry companies and major studios. I feel incredibly lucky, as a filmmaker myself, to support the work of up-and-coming queer storytellers. I hope that LGBTQ artists and film-lovers alike will continue to find comfort in their art and use moving-images a way to promote activism in our community."
---
Emma (she·her) / 24 / Tumbler Ridge, British Columbia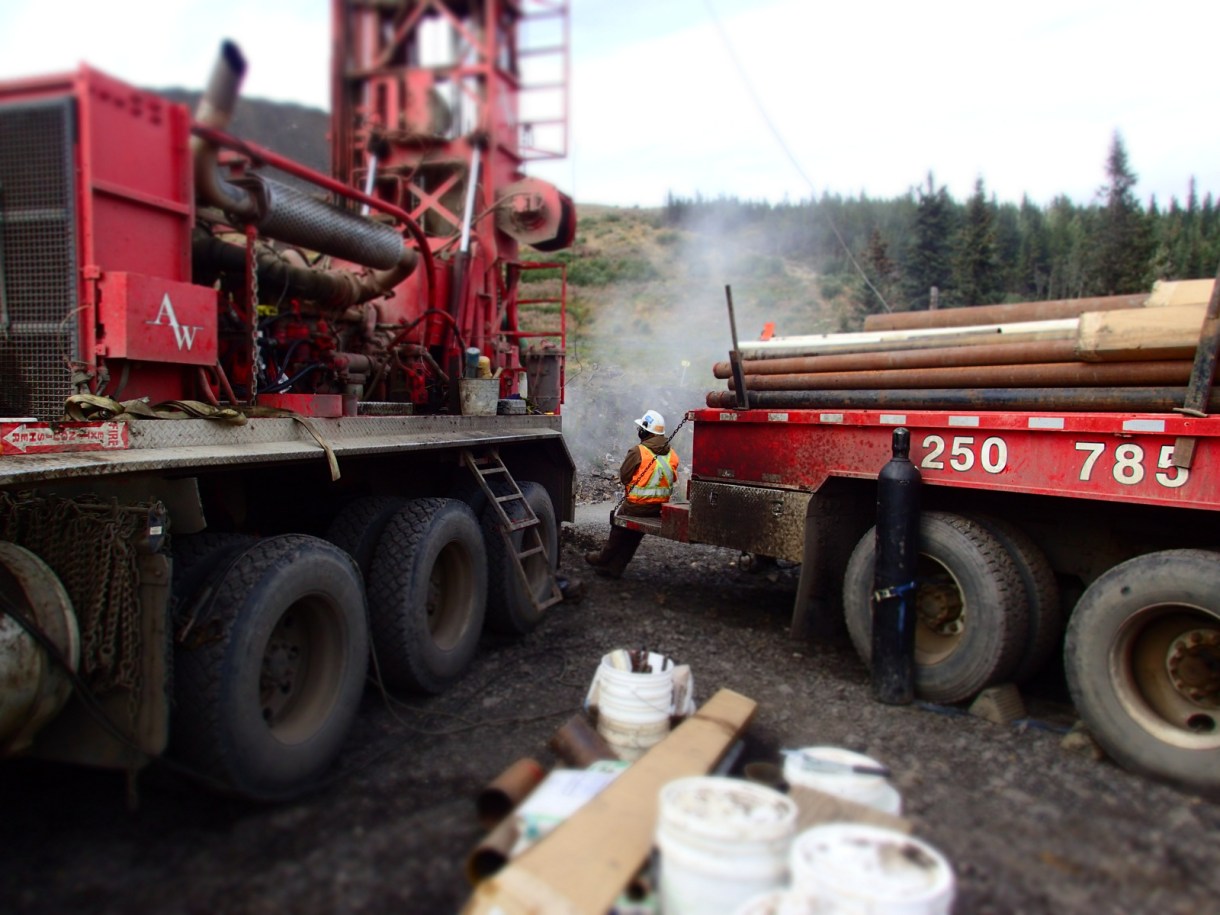 This is the very first picture I ever took of my fiancée, Emma, taken on the very first day we met nearly three years ago. This is the first of 12 pictures I took of her that day, including a couple that showed off how nice her bum looks in Carhartts (not featured). On the second day, I took a photo of her napping in our field truck (I'm not a creepster at all…). We were working at a coal mine in northern British Columbia and she was in charge of training me. She basically ignored me as much as she could and I cried to my then-boyfriend on the phone after work because I thought she thought I was stupid. Turns out she had a major crush on me and was acting out of self-preservation. Coal: bringing queers together since 2014.
---
Lucy / 33 / Cambridge, UK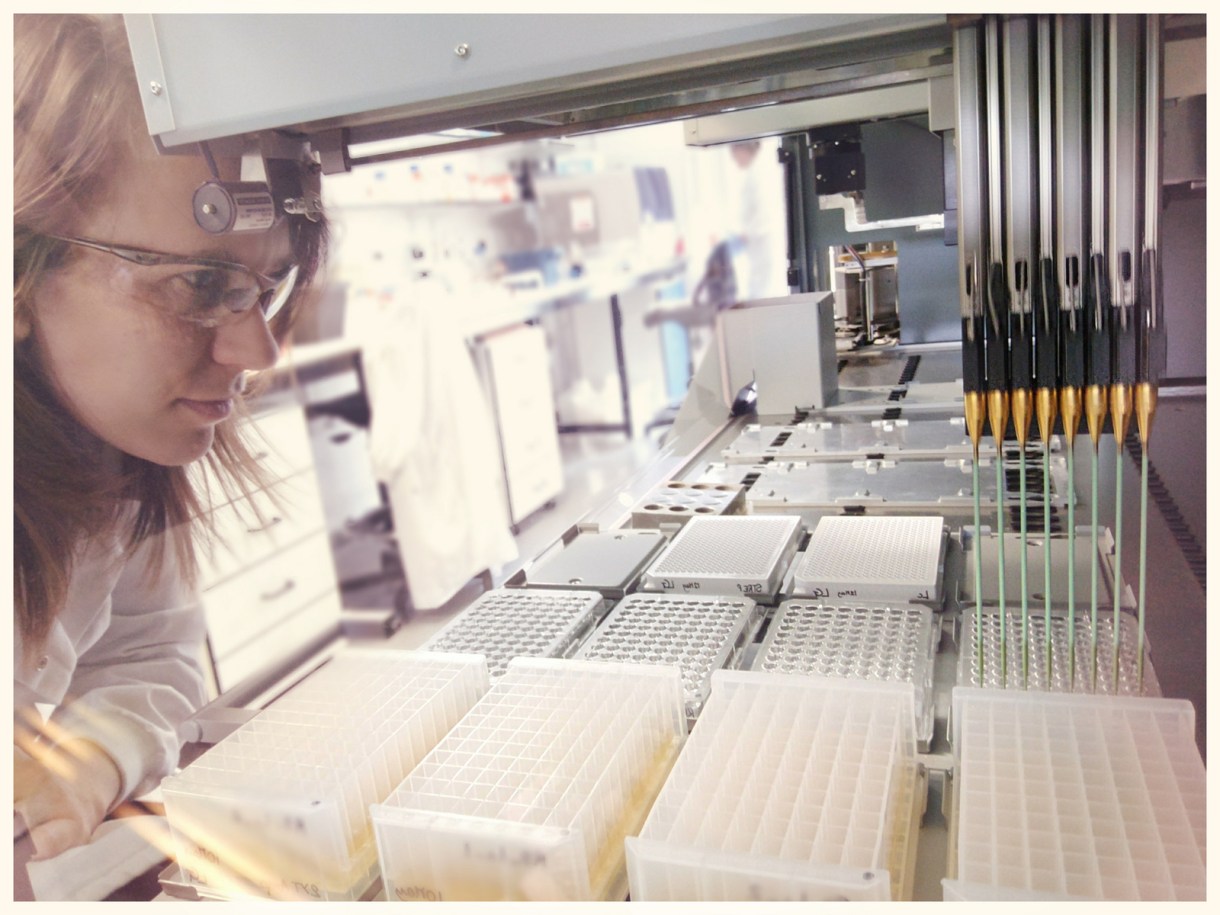 "I work in drug discovery, in the photo I'm using a robot to automate an experiment. I like working with automation because it makes life easier for my colleagues and because robots are awesome."
---
Lee Christoffersen / 26 / Tumbler Ridge, British Columbia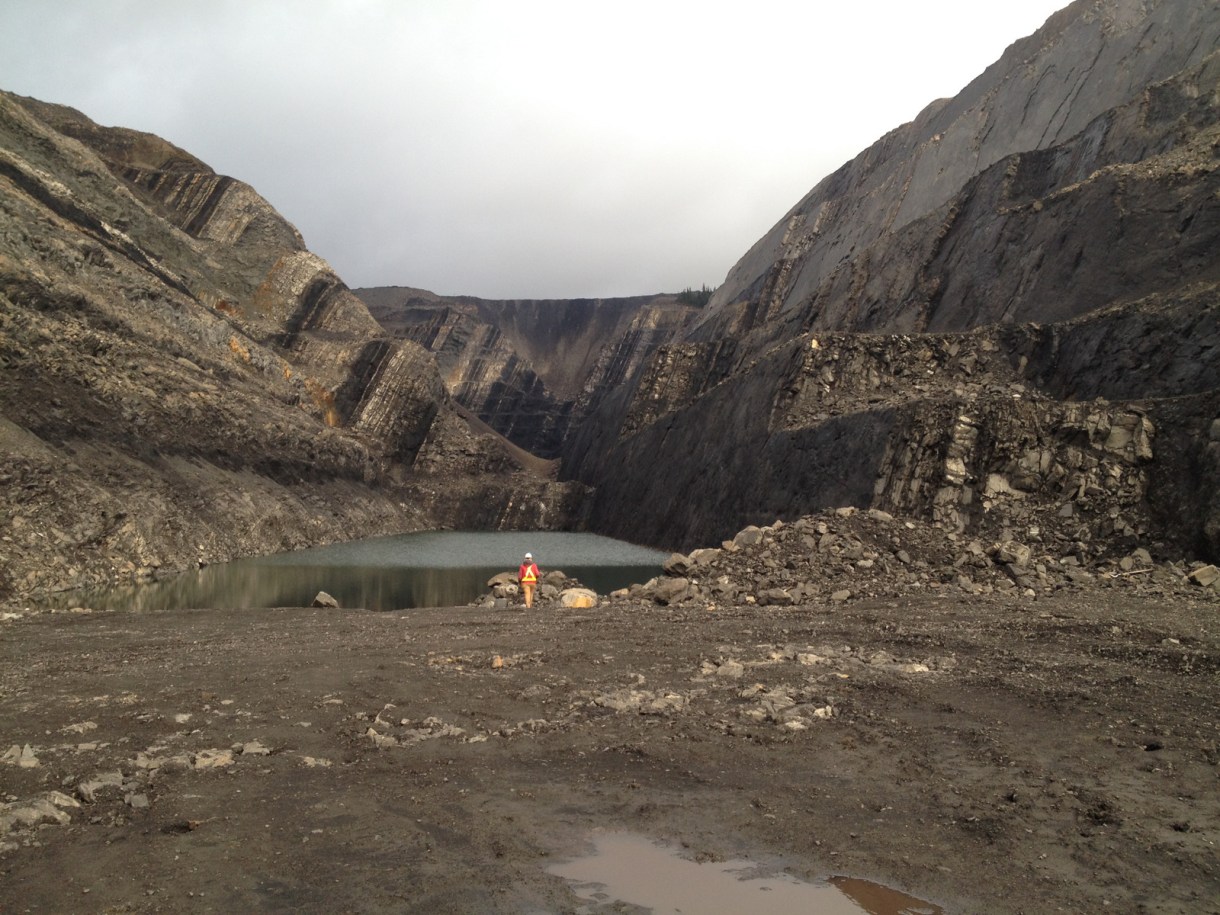 "This is my fiancée three years ago, the first time we met. I was working at a coal mine in Northern BC installing and testing environmental monitoring wells. Before I get into the juicy bits I should follow the format and say that it's really important that people who care about the environment work in mining because it needs to be done right! Designing and installing monitoring networks to monitor the mine's impacts on the environment and then helping the client fulfill their reporting requirements to the government is super important, yo!
Anyways, I had been working for three weeks and she came up as my replacement/trainee. As soon as she made it to site, with a twinkle in her perfectly blue eyes, asking smart questions, and wearing perfectly-fitting Carhartt's and a pink Carhartt's jacket, I knew I was in trouble. I don't think I did a particularly good job training her, because I was so concerned that she would find out I had a massive crush on her. She didn't need it anyways and after I left absolutely crushed the work. In the picture, it was her first day on site and we were touring all of the water sources to identify flow and contaminant loading patterns. I took this picture of her from afar so she wouldn't think I was creeping!
Nothing happened between us for a long time as we were both in relationships but we became close friends after that trip and confided in each other and supported each other in ways we didn't recognize until after we started dating. We started dating just over a year after we first met, and finally all the things we felt about each other over the last year came into the open and we laughed and laughed about how we had misinterpreted so many signs the entire time.
I feel like the luckiest person in the world today, after getting engaged to her last month. We are so honest with each other after some hilariously confusing beginnings. If possible she is even more of the brilliant, fiery, beautiful woman she was when I met her. She has also been fiercely protective and unendingly supportive of me throughout the last year and a half during which I have made the transition from sporty femme-presenting to the MOC genderqueer person I've always been inside. I am so so loving the present and looking forward to our lives together, and it's so fun to trick people into believing that all great queer love stories start at coal mines! (seriously… I actually had one straight person go: "REALLY?")"
---
Deniese, Katie, Kate, Blake / ​23, 25, 25, 26 / Dumbo, Brooklyn, NY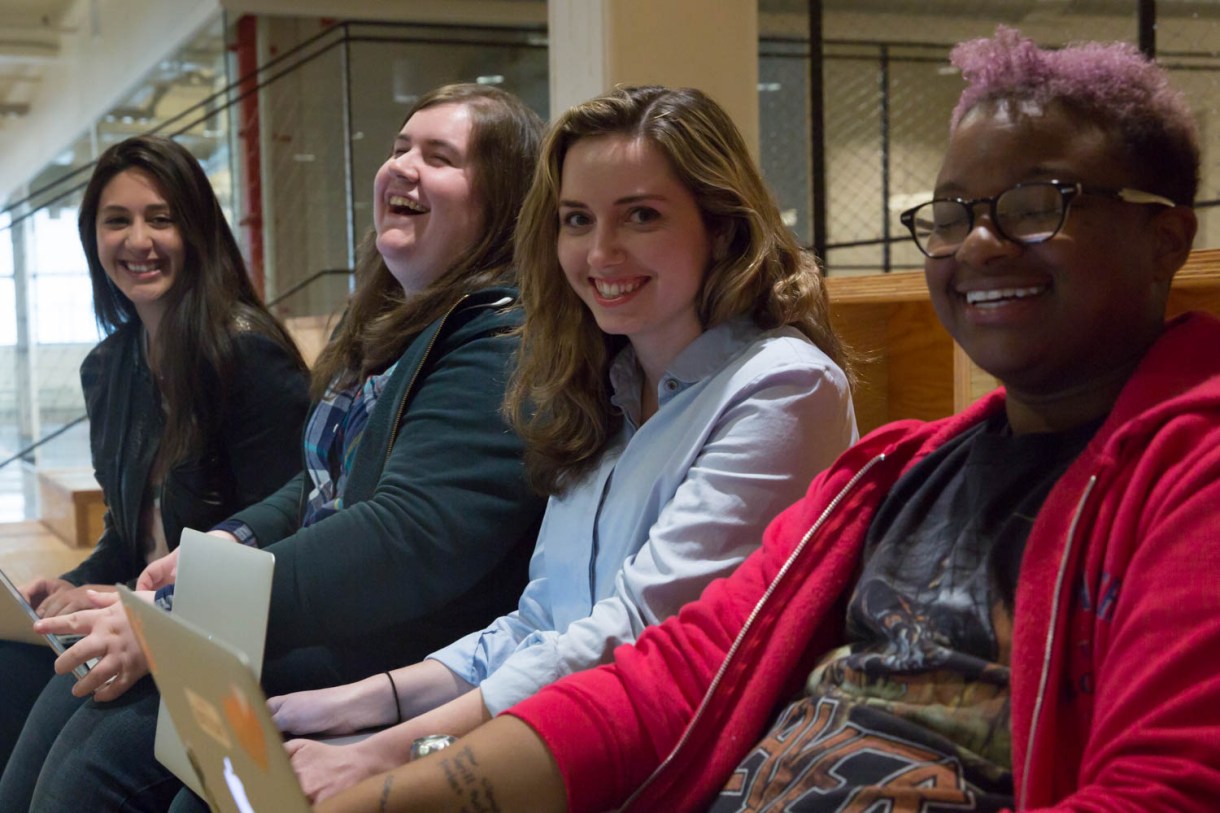 "We're a bunch of queerdos working in advertising/marketing, doing everything from production (Deniese), community strategy (Katie, Blake) and analytics (Kate). Here are our very staged photos of us "working" on our laptops!"
---
Jackie / 28 / Columbus, OH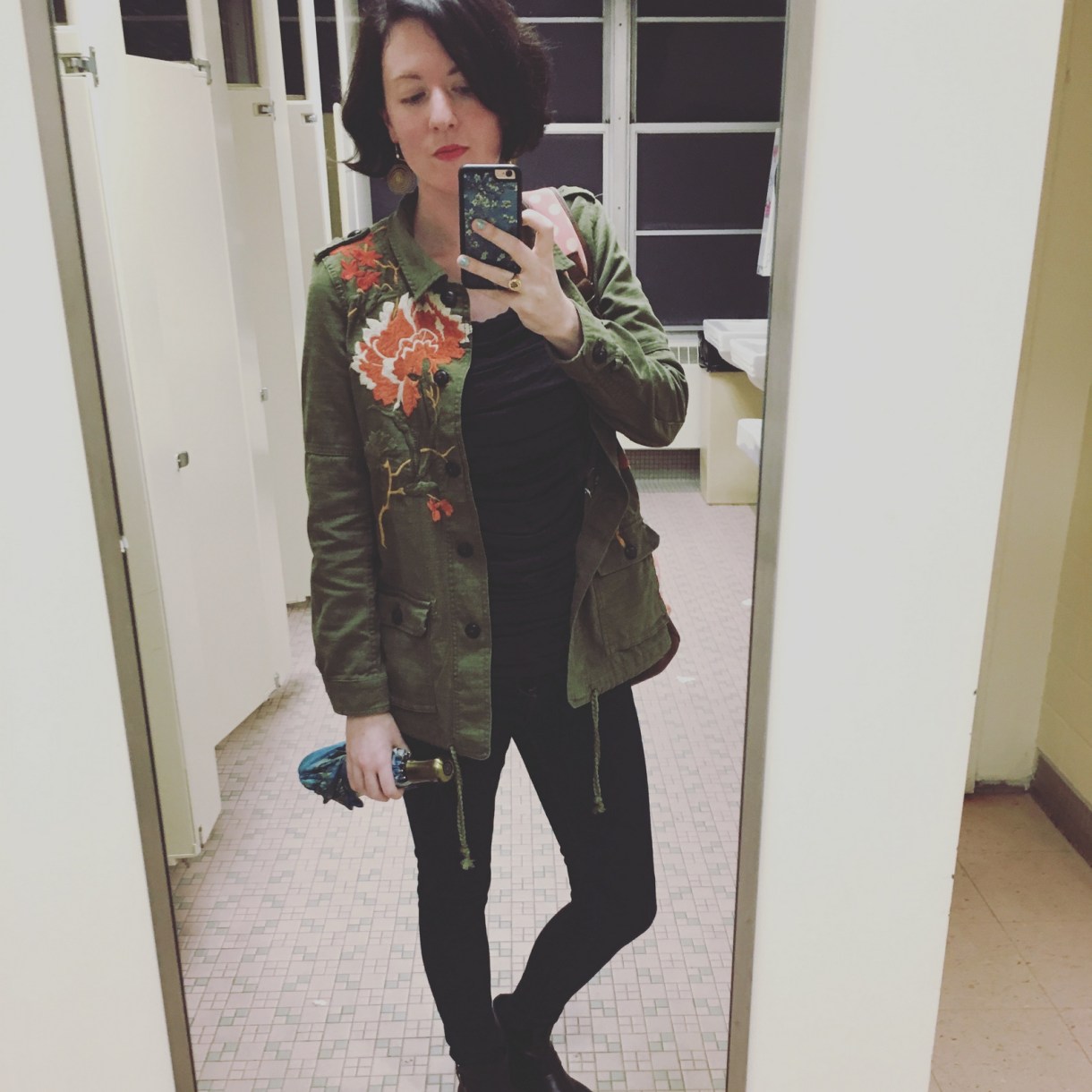 "I took this in the bathroom after teaching an undergraduate creative writing class. Since coming out to myself about a year ago ("not straight" is the most concrete conclusion I've drawn so far, but I'm learning to be comfortable with uncertainty), I've found myself documenting moments when I felt particularly unapologetic."
---
Megan / 33 / Mukwanago, WI
"Here I am at my second job: Program Support Director at A-Camp. In this photo, Robin is "living her dream" of driving a golf cart through woods full of queer people. A-Camp is exhausting and the only time all year that I willingly wake up before 7am for an entire week, but it's always totally worth it. We make our own world up there."
---
Amy / 39 / Trauma surgeon / Chicago, IL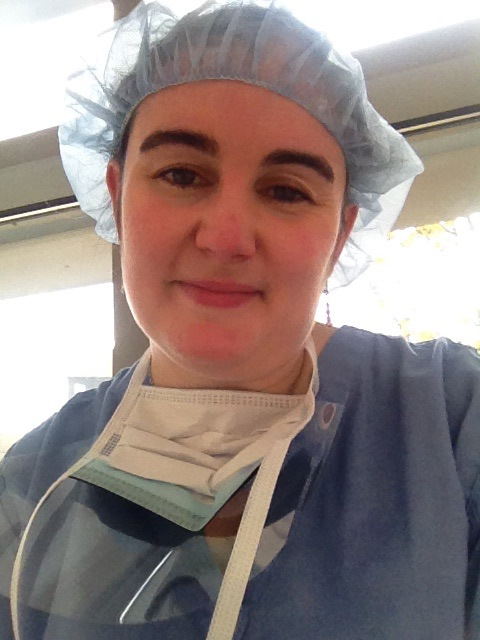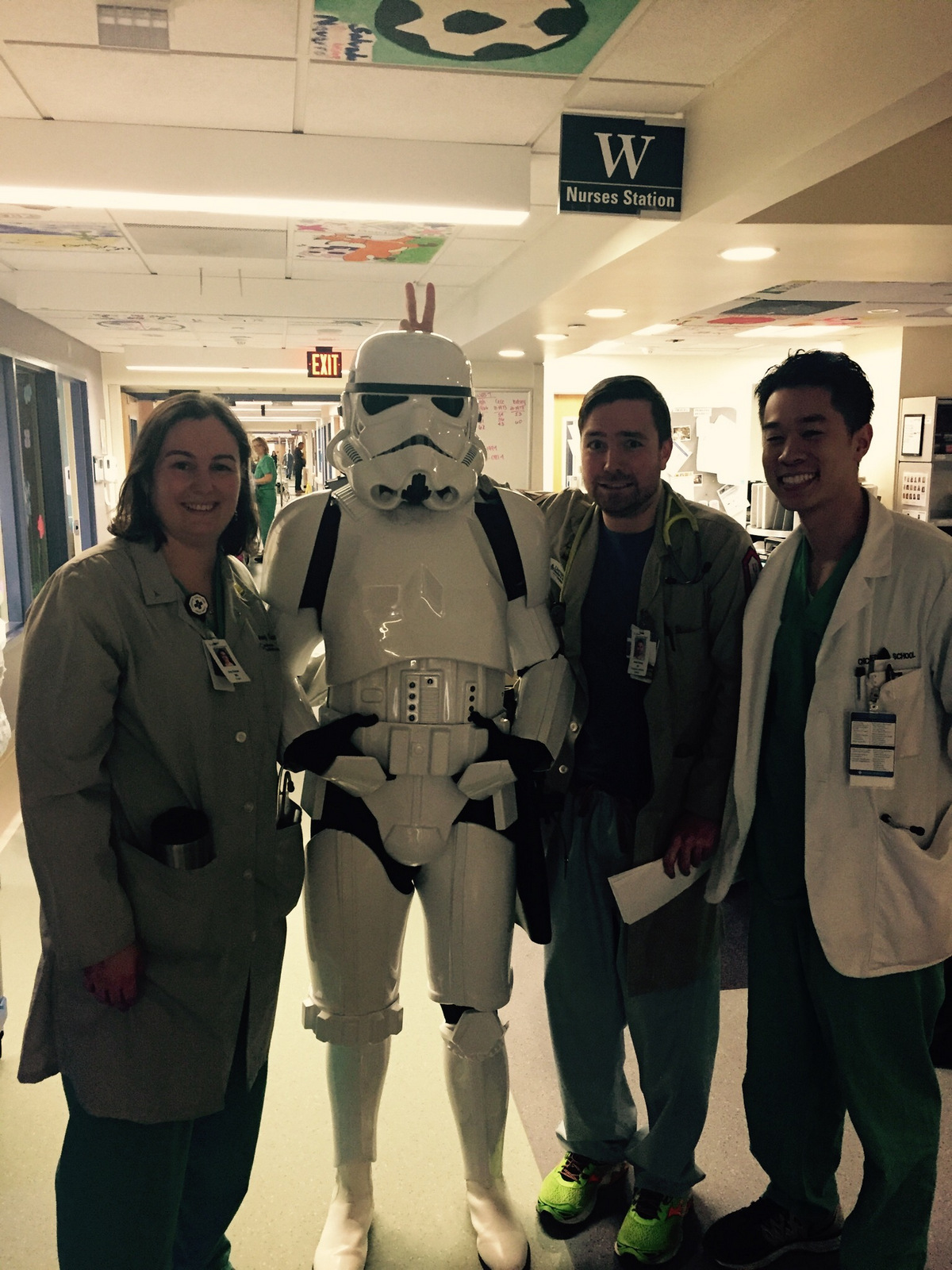 "Me hanging out before a surgery. And my team randomly walking through the pediatrics floor, where we ran into a storm trooper."
---
Ash Wolff / 32 / Waltham Public Library
"Reference Librarian at a public library posing for a Banned Books Week "mug shot" for our social media. Annie On My Mind is one of my favorite "banned" books."
Pages: 1 2 3 4 5 6 7 8See entire article on one page