Fresh off yesterday's (best news ever) announcement that Ellen Page had come out, the queer lady community was given another gift today when Netflix officially announced the premiere date for the second season of our favorite Netflix Original Series, Orange is the New Black. So mark your calanders for June 6, because you'll be spending 13 straight hours in front of your TV.
It looks like we get an early look at one of the new cast members, Lorraine Toussaint, who, as we told you earlier, will be playing "Vee, a longtime street tough who ran her own drug business, recruiting children to serve as runners." We also see a bunch of the inmates we already know and love (or sometimes don't love so much). Everyone from Red to Suzanne to Daya to Piper herself is back in this teaser.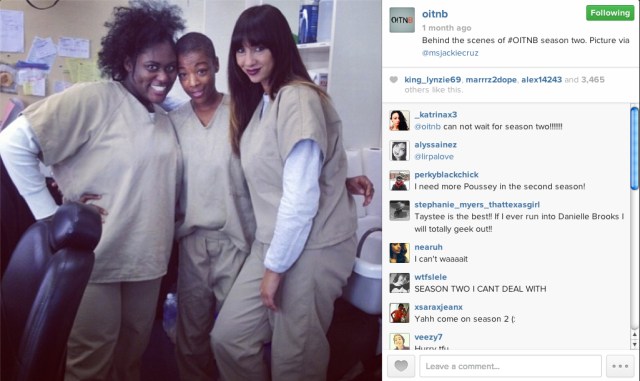 Even though it's only sixteen seconds long, it gets me even more pumped for this summer than I already was. The official Orange is the New Black instagram has been posting some behind the scenes photos, but this is the first real (although very short) look we've gotten at Season Two. You should also definitely check out their instagram to see some amazing Valentine's Day videos from the characters.
While we don't get a lot from this teaser, we do get one piece of vitally important information: all thirteen episodes of the new season will be available for streaming on Netflix on June 6. I know I can't wait.