"On Camp" Month:
1. Introducing Camp Autostraddle, by Riese
2. "On Camp" Call For Submissions, by the team
3. 10 Super-Cool Movies About Summer Camp, by Riese
4. I Hold Camp in My Heart, by Robin


It was getting late and from our vantage point at 5,000 feet up, you could easily see menacing storm clouds rolling in through the fog. We had only a few minutes to make a decision. Who let us — four women in our early twenties — take these sixteen teenagers up this mountain and who the hell was going to save us now? The choices were simple: we could go back — hike down the way we'd came, try to find shelter in the dark with flashlights and lose a day in our mission, or we could continue on to Mount Katahdin's Knife Edge, the infamously narrow path along the highest mountain in Maine.
There are certain times in your life when you're in a position that you feel you're just not ready for. Whether it's a big move or your first day at work, you feel suddenly that you're too small and whatever's in front of you is too big and surmounting it seems impossible.
We climbed carefully over the slippery rocks as the wind whipped around us and the rain poured down. I watched these girls — who'd come to us as strangers, seeming so young and naive — stretch their hands out toward one another, and help each other up and over the rocks.
The next day, which was the last of our six-day trip, we canoed through torrential rain, stopping only because the lightning had started hitting close by. We pulled up under a bridge, docked and sat in a huddle, exhausted, mud up to our thighs, muscles sore, watching our canoes fill up with water. I would've cried if someone hadn't started singing, and then someone else joined in. We sang and laughed until the sun came out! That was a decade ago and I still remember each of their faces. Those girls, that one trip, I will never forget.
From the time I was 9 years old until mid-way through college, I spent my summers at a sleep-away camp for girls in Maine. The camp was situated on a peninsula that jutted out into a beautiful lake, about an hour north of Portland. Every night I would fall asleep to the sounds of waves lapping at the shore and loons calling to each other from their sanctuaries along the water's edge. We spent rainy days writing letters from our bunk beds, under the near-deafening clatter of the tin roofs, occasionally taking the time to add our names to the graffitied walls. "Robin Wuz Here, 89".. "90", "91"…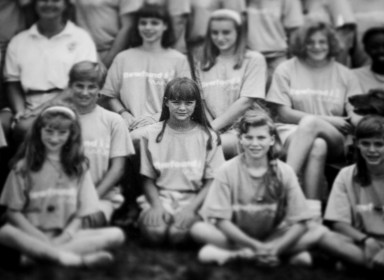 My first summer at camp, I signed up for a two-mile swim across the lake that began at sunrise. At 9 years old, I was the youngest to ever sign up and, because I was so young, the swim's organizers forgot to wake me up until the swim had already started. By the time I'd thrown on my bathing suit and ran into the freezing water, I'd forgotten to put my towel and sweats in the van that would meet us on the other side. I finished my two-mile swim hours later and had no towel or shoes waiting for me. I vividly remember crying into my hot chocolate in a parking lot, utterly exhausted from the swim and embarrassed for having forgotten my towel, which is a weird reaction for a kid who'd just swum across a two-mile lake without stopping for a break or even touching the bottom. But it wasn't long before I had about 10 towels and sweatshirts on top of my tiny shivering frame. All of these girls I'd never met sat around me and talked about how proud they were of me, the tiniest, smallest swimmer. I don't remember feeling more loved as a kid, outside of my own family, as I did in that moment. That was camp: a family.
Our counselors were strong women, very much comfortable with who they were, and fearless. Not getting along with each other wasn't an option, and our counselors made that clear. They played guitar for us at night and talked to us about things our parents couldn't or wouldn't, making camp the place where I could escape the stresses of school bullies and mean girls, learn about real friendship, and have strong feminist role models. After high school, I went back to work at camp, wanting the responsibility and opportunity of being a role model and helping younger women not just survive their adolescence, but thrive in it. Camp made me feel like I was part of something bigger than myself.
One summer I was chosen to be a counselor for the littlest campers. I wasn't excited about this, as I'd never thought of myself as a "little kid person" and these girls were super young — six and seven-year-olds who wake up at 3am with wet sheets and tears in their eyes. But I found myself singing Disney songs to them at night so they would fall asleep. One night, after this tiny girl fell from her top bunk and we put bandages on her little knees, she crawled onto my bed, where I read stories to her until she fell asleep. I've never felt as important as I did that night.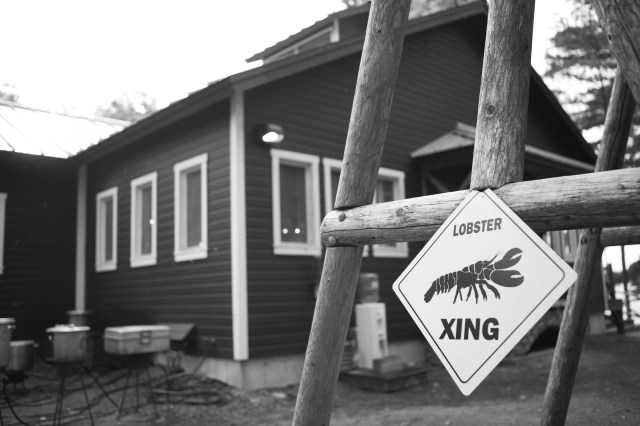 Camp was also where I first started having crushes on girls, although I didn't really understand them in that sense at the time. At ten, my friends and I would make out with hands covering our mouths and at 12, I was horrified when a gorgeous blonde counselor walked in on me with my shirt off. That was the one drawback to the camp — it was conservatively religious and discussions of sexuality outside of the home were not a part of maturing into adulthood. If those conversations could've happened at camp, it would've been heaven on earth.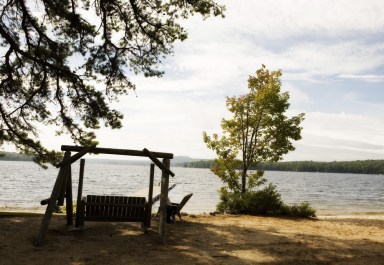 For the past decade, I've lived near or in New York City. Hiking is no longer a word in my vocabulary. I take daily showers and very rarely forget to put on my mascara. I spend my days either behind a computer or a camera. I cram myself on to subway cars with a hundred other people and my dog has his choice of about 10 trees to pee on on our daily neighborhood walks.
These days, on top of being a city girl, I'm also an out and proud gay woman, and I probably couldn't land a job at my old camp if I wanted to. That's so sad to me, because while camp is totally about being outside and sleeping in cabins and sing-alongs and campfires and eating meals together, it's also about a community of people building each other up. Camp is about loving all the parts of ourselves because they are all perfectly lovable. It's about creating and having new experiences that we may not have a chance to have back home.
Being out and gay at camp has always been a dream of mine, and that's part of why I was so excited to make A-Camp happen —  place where you can meet each other and revel in your awesomeness while knowing that being queer is part of your awesomeness. You want to talk about sex or activism together? Great! You wanna do some crafts with Laneia or write some stories with Riese? DONE. Even though sometimes I barely recognize that girl on top of Katahdin — thigh-deep in mud and singing around a campfire — I know she's there, and ready to do it all over again.
---
Special Note: Autostraddle's "First Person" personal essays do not necessarily reflect the ideals of Autostraddle or its editors, nor do any First Person writers intend to speak on behalf of anyone other than themselves. First Person writers are simply speaking honestly from their own hearts.