After months of hot girls and sweet anticipation, it's finally time to unveil The 2013 Autostraddle Calendar, our best calendar yet! It's been quite a process this year (apparently partial nudity is An Issue for very many printers) and I'm absolutely thrilled to open up pre-orders for this year's calendar/zine featuring the work of Robin Roemer and the hearts/minds/bodies of 20 queer women.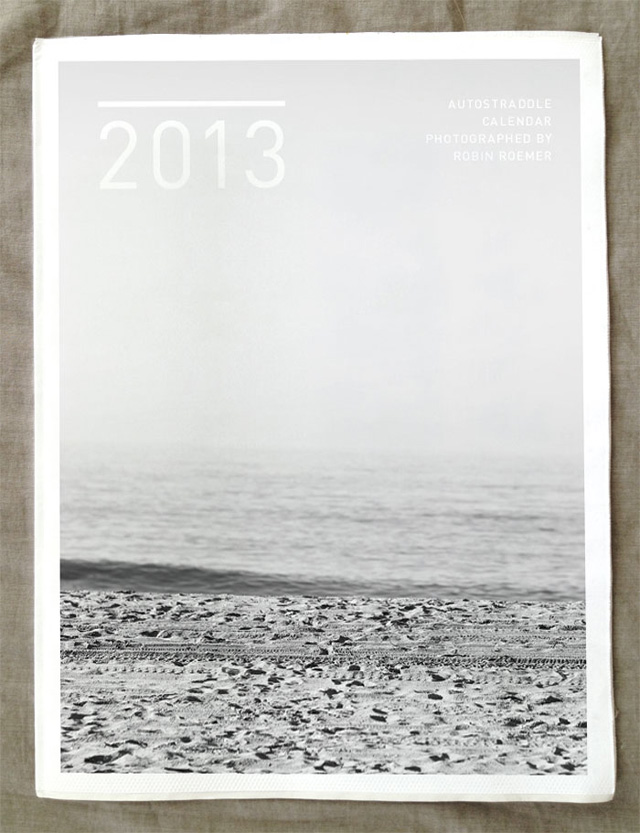 That day on the beach seems like so long ago, but the pictures bring me back: this year Robin wanted to do a stripped-down black-and-white shoot that focused more on scenes of friends being super-gay together on the beach than on the more traditional individual portraits.
The pictures are pretty rad — Robin even had a gallery show in New York for the collection we're now selling to you on 40 tabloid-sized newsletter-style pages featuring 12 calendar layouts in a photo-'zine format.
Now it's time to pre-order your calendar! From now until December 1st, you can pre-order the 2013 Autostraddle Calendar for only $14 (price goes up to $18 after December 1st). Here's a giant link: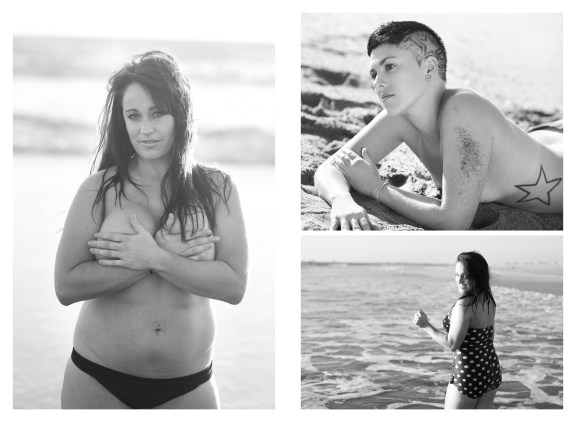 There are so many photos in this thing, you guys, photos that make you feel good to be alive and gay. Plus, there are so many ways to use 40-pages of newsprint: pull the full pages out and hang them up as posters, or use them as gift wrap for the holidays (I have done this with past 'zines and highly recommend it), use the calendar pages as your 2013 wall/poster calendar, or just leave the whole thing together as the complete entity that it is.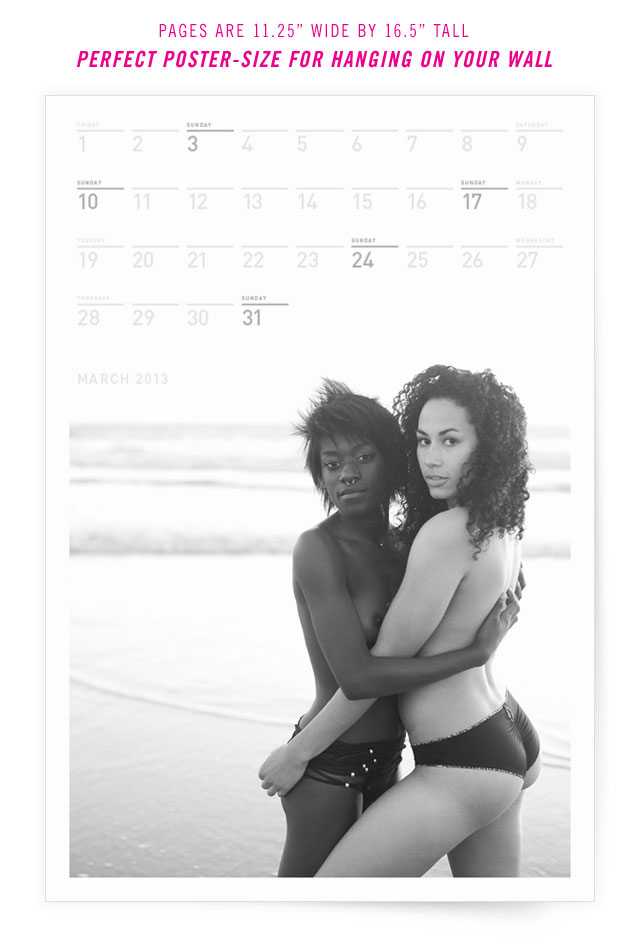 And guess what there's room to write your notes in on certain days
so that you don't forget to feed your cat or whatever: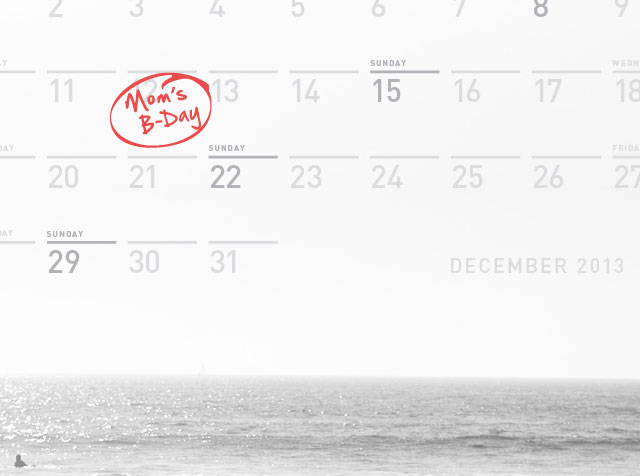 When will my calendar arrive?
Good question – for pre-orders made before December 1st, you will receive your calendar the second week of December. So at some point between the 10th and the 14th. So get those pre-orders in, y'all!
As always, thanks for your support and don't forget to pre-order your 2013 Autostraddle Calendar!