Did you know that today our Executive Editor Laneia is officially thirty-WONDERFUL years old? It's true! She's been alive for 31 years! In addition to being alive, she has reproduced and created two other living humans who probably have a lot of her DNA. Furthermore, she's been RIGHT HERE with you every single day since this goddamn website ship set sail, cooks like a pioneer woman, makes good collages and will probably never truly self-actualize the truth of how fucking talented she is.
In celebration of this personality cultish holiday, Rachel and I have assembled 31 of our favorite things Laneia said during her 30th year on earth.
Who knows what she'll say next year? I bet it'll be funny, Lorna!
Our 31 Favorite Things Laneia Said This Year:
+
1. "Writing and thinking is easier when the people around you are also writing and thinking. Your brain just naturally wants to fall in line with whatever's happening around you. My brain, anyway. This is a problem when what's happening around me is a movie marathon or a nerf gun war. I wanted the collective. We all wanted the collective. I still want it."
2. "I feel like Ellen Page is a little young for Clea Duvall, on an emotional level. That's my expert opinion."
3. "And it's the promise of new, unfucked things that keeps us going. Or our ability to unfuck the fucked things. I mean even your hair gets tangled, you know?"
– you need help: you actually like her
4. "You have to always always live like you could be mowed down by a bus full of sweaty evangelicals tomorrow. TOMORROW.
+
5. "I feel the same way about Sex In The City as many black women feel about feminism, apparently.
Which is to say, it doesn't speak to my life."
+
+
6. "Having instant nostalgia is overwhelming sometimes, but this time it was nice. Then I took this photo and thought about where life was going and whether or not anyone's ever in control. Then I thought about what 'control' really meant, then I cried a little. Then I got on westbound I-24 and listened to local natives and the black keys and danced in my car."
– tumblr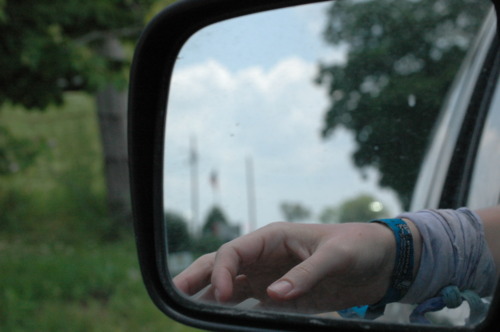 7.
SWEET POTATO SOUP
soup soup soup
you are so cold
do you still love me
could we maybe talk
soup soup soup
it's an autumn day
and i was thinking about reheating you
so we could be together
soup soup soup
just tell me that you still need me
because otherwise
i will just make a grilled cheese
+
8. "The internet is weird. It's almost as weird as the real world."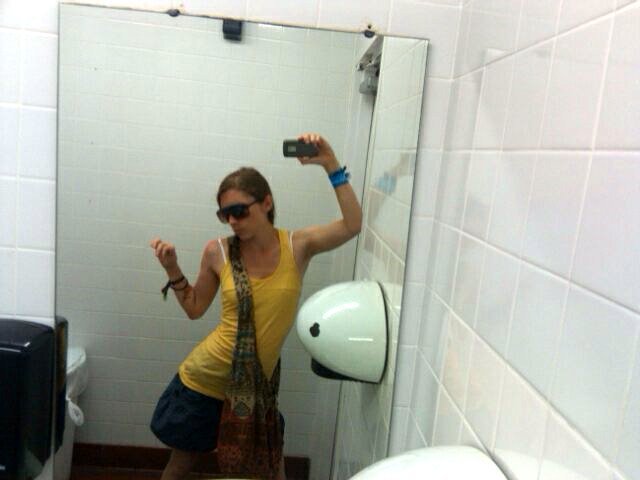 9. "On the surface I guess this is just another crappy pop song that I wouldn't have liked anyway because I don't like crappy pop songs, but when you scratch a little deeper, it's actually an uninspired regurgitation of a handful of negative lesbian stereotypes set to the tune of a crappy pop song."
+
+
10. "Every time you combine butter and cheese in this post, a vegan angel loses its wings and falls into a fiery pit of sunflower oil."
– g-chat re: Top 10 Things To Eat With Melted Cheese
_+
+
11.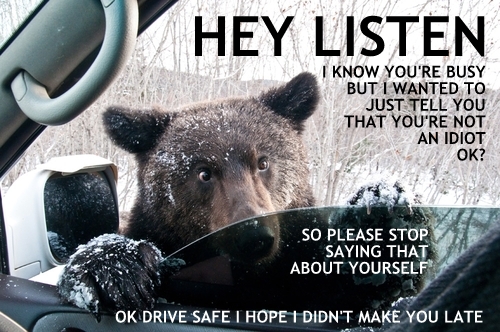 +
12. "Step back and evaluate the situation. Think about your life and how you arrived at this moment. Bake the casserole for maybe 15 minutes or until the cheese is melted. Serve with sour cream and extra salsa, possibly a blindfold."
++
13. "Sometimes really late at night or early in the morning, when your subconscious is creeping into the periphery, you find yourself thinking, "Who the hell are these people I'm living with? They could be anyone. They'll be old one day, with pants they paid for themselves. Jesus what is happening. How did I get here."
– all Living with Kids posts
+
+
14. "I want it to be an acceptable time to either start drinking or take a nap. It's just now right between those two times."
+
+
15. "I think as long as you recycle, buy locally grown tomatoes and make-out with girls, it's okay to get some clothes from Urban Outfitters every now and then."
+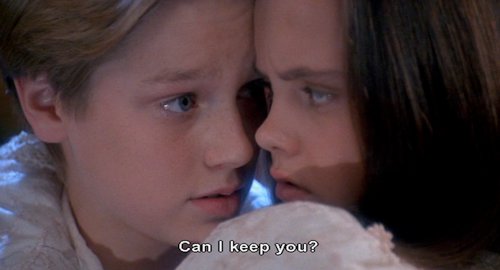 +
16. "The point here is reality and honesty, I think. Maybe one day you'll have an orgasm and maybe you won't, but at the very least you should get there honestly."
–you need help: fake orgasms and potato soup, sorta
+
+
17. "If there are universal truths to being a queer girl, one of them must be that, at some point or another, you will want to fingerblast the hot chick at the coffee shop."
– you need help: requisite crush on a barista
+
+
+
18. "I wish my inbox was a room that I could walk into and make stacks. I need to sit in the middle of my inbox."
+
+
19. "I wanted to dive face-first into Dorothy Jane Torkelson's hair like it was an Olympic fucking sport."

+
+
20. "It probably is a bad idea, as most ideas are bad ideas, but if there was ever a time to make bad decisions, I feel like it's when you're young / autumn."
+
+
21. "You have to break off little chunks of your heart and like, put those chunks into their pockets and hope for the best."
– re: how to make friends
+
+
22. " Who do you wanna be Lorna? Do you wanna be the girl who calls herself an idiot every fourth word, or do you want to be the girl who says BIKE SHOP and I LIKE YOUR FACE and DO YOU WANT TO GET A SANDWICH?."
–you need help: i feel like we would like you if we met you
+
+
23. "Everyone knows fondue is classist bullshit."
+
+
24. "Oh god, when big spoons get little, don't you just want to hold your breath? Oh god I can't even. They get so little! I cannot even."
+
+
25. "The years of 1996 through 1999 represent a time in my life when I was using up lots of fossil fuels in an effort to escape my house and be free via "riding around." Basically we drove a couple of laps around this imaginary track someone invented half a decade ago, then made our way out of town and into the country, where we rolled down the windows, turned up our music, smoked lots of cigarettes and threw empty beer bottles at road signs."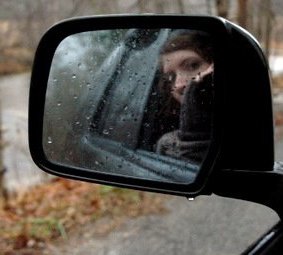 +
26. "You know what we can never have back? Kurt Cobain and Saturday mornings."
+
27. Garden Salad Song
salad salad salad
you are so pretty
we are best friends
i am gonna eat you
you will be delicious
salad salad salad
when can i meet your mother
we're so good together
let's not rush into things
i think you are special
salad salad salad
please don't choke me again
that was scary
are we still friends
i am gonna eat you
thank you i love you too
+
+
28. "IF ONLY WE WERE IN CHARGE OF THE WORLD, CARMEN SANDIEGO."
+
+
29. "I'm allergic to The Huffington Post."
+
+
30. "Let's see if we can sneak it into an existing item. Like congress does."
-g-chat (re: adding a task to somebody else's to-do list)
+
31. "I just want to say
for the ultimate record
that every time i see rachel's profile picture on AS
and remember that she's wearing a TANK TOP
I am so so fucking proud to be a part of this
because really
where else
could you wear a tank top and talk about prop 8 with authority."