Straddlers, I have some exciting news for you — I graduated! According to the state of North Carolina and God, I guess, I am officially a bachelor. Which is also weird, because I've been single for a really long time, so it feels strange to have my bachelorhood finally acknowledged by the powers that be. Does that mean I could be on The Bachelor? What are the rules for being "The Bachelor" on The Bachelor? Has there ever been a woman looking for another woman on The Bachelor? Does that show still even come on??
Being around extended family for graduation weekend was awkward, because of gay reasons, but nice. It felt great to be celebrated for something that I worked really hard on — because I worked very hard to get my degrees. Higher education is not always the easiest place for anyone, and as a queer person of color, there were specific hurdles I had to jump through to get my degree. But I did! I honestly did not think that I would at multiple times, but I did. I checked something off of my Life To-Do List and it felt great.
Maybe you too have accomplished a huge goal of yours? Or maybe you've made a step towards a goal you are working on? I want you to know that I'm super proud of you! I'm proud of all of us! Getting stuff done isn't always easy. Life is hard and (like a good Women's and Gender Studies graduate should think) capitalism is kinda lame. But being able to accomplish your goals and feel fulfilled — that's amazing. And you should be proud of yourself and I am proud of you. I want to hear about all the amazing things you're doing with your life, because I know it's amazing.
Other than feeling really proud of accomplishing something that I worked very hard on, the best part of graduating is that I finally have a break. I'm going camping this weekend in a real life tent, in real life mountains, and I'm so excited. I have time to read books — and fan fiction (what are you reading right now, tell me all the good stuff)! I fall asleep at 9:30 most weeknights and wake up at 9:30 in the morning. I sat outside at a diner with a friend where we read books and ate half our weight in food.
And I can finally feel the humidity that signifies summer is coming soon to North Carolina. I'm excited about summer, I always am. Other than A-Camp I don't have many plans, but I like it that way. I know that once August/September rolls around, I will be wishing that I could have a moment of quiet again, and I'm really going to try and take advantage of it. What are your plans for summer? Do you vacation? How do the hip, LGBTQ women of Autostraddle vacation? Other than things like A-Camp, when I think of vacation, I think of 1990s family comedies, white families, and cruises. That's not really my style…
Summer also always feels like a perfect time to transition. When you're in school, it's when you transition from one grade or level the next. The first day of summer is the longest day of the year, and it's always felt like something was saying, "Do something huge! Change your life! Take advantage of me!" It's the time for going away and coming back renewed and refreshed.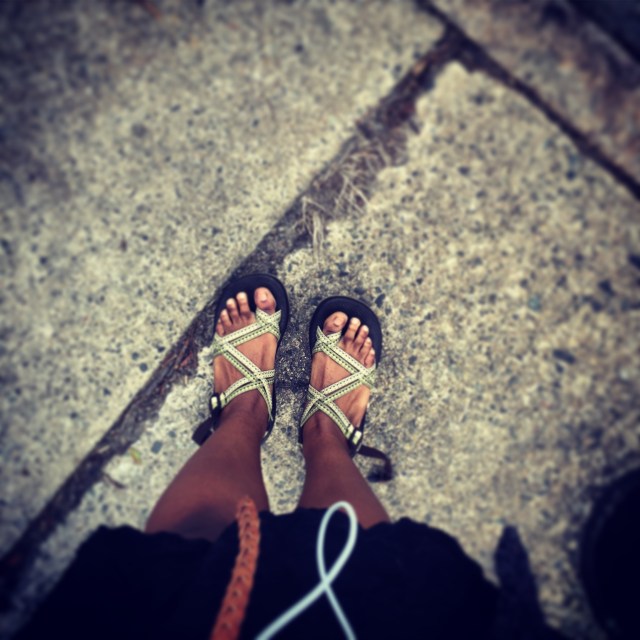 Summer feels like moving forward to me. This year, I'm moving forward to Austin (anybody have hookups on one-bedrooms that take cats???) and starting a new academic chapter. I want to take my summer and prepare myself, as best as I can for my new phase in life. How are you moving forward this summer? What are you gonna do to take advantage of all that sunshine that's coming your way? How are you gonna let it guide you into your best self?
Other than these huge pressing questions about the future (graduation puts you in that sort of mood), how are you? I have missed you so much, and I want to know everything about your week. Did something great happen? I want to hear about it. Even if something not so great happened, I'm here for you, and will bake you solidarity cinnamon rolls if you want. I cannot wait to hear from you, you all are my favorite people on the internet to have a conversation with, and I can't wait to hear from you!
---
How To Post A Photo In The Comments:
Find a photo on the web, right click (on a Mac, control+click), hit "Copy Image URL" and then…
code it in to your comment like so:
If you need to upload the photo you love from your computer, try using imgur. To learn more about posting photos, check out Ali's step-by-step guide.
How To Post A Video In The Comments, Too:
Find a video on YouTube or Vimeo or WHATEVER and click "embed." Copy that code and paste it!