Hello and welcome to this thing we're doing where we help you figure out what you're gonna put in your mouth this week. Some of these are recipes we've tried, some of these are recipes we're looking forward to trying, all of them are fucking delicious. Tell us what you want to put in your piehole or suggest your own recipes, and we'll talk about which things we made, which things we loved, and which things have changed us irreversibly as people. Last week, Carmen gave us 36 one-pan and one-pot recipes. 

Are you pursuing the object of your affection, wondering what the best way is to woo her and make her yours? I have some advice for you! Make soothing noises. Approach slowly, palms outstretched, radiating love. Maybe pet her head. This is, I believe, how I got my girlfriend! The same approach has gotten me absolutely nowhere with her cat.
Meet Kairi: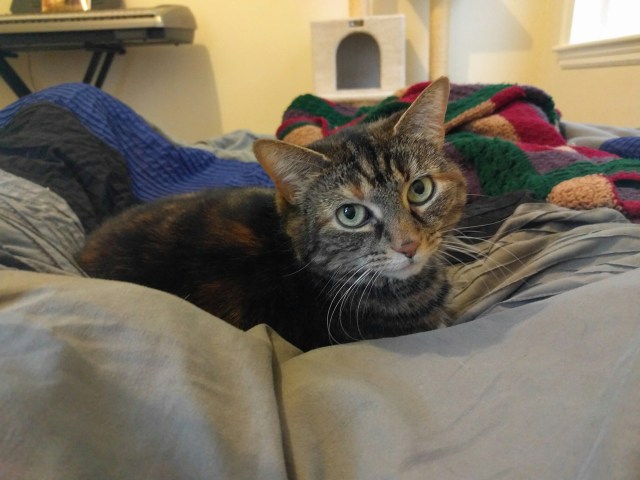 As far as I can tell, we have two significant interests in common: her owner (my girlfriend), and food. I haven't succeeded in winning Kairi over yet, but mark my words: someday, she's going to come around. I'll walk into the room and she won't immediately run in the opposite direction. I'll call her name and she won't cower and hide under the bed. Oh, what a glorious day that will be!
Kairi can't cook (as far as I know…) but if she could, I imagine she'd want to use her skills in celebration of our newfound friendship. What better way to demonstrate her love than by cooking up a nice homemade meal? Below, I've collected some recipes that (way, way deep down) I think my girlfriend's cat would secretly like to cook me.*
---
My girlfriend makes these really killer breakfast potatoes. And pancakes. And mimosas. I can only assume that Kairi wants to get in on the action of winning my heart forever via making us breakfast while I do absolutely nothing.
Did you know this was a thing?!
I picked this one because it kind of looks like wet food for cats. But in like, a tasty way.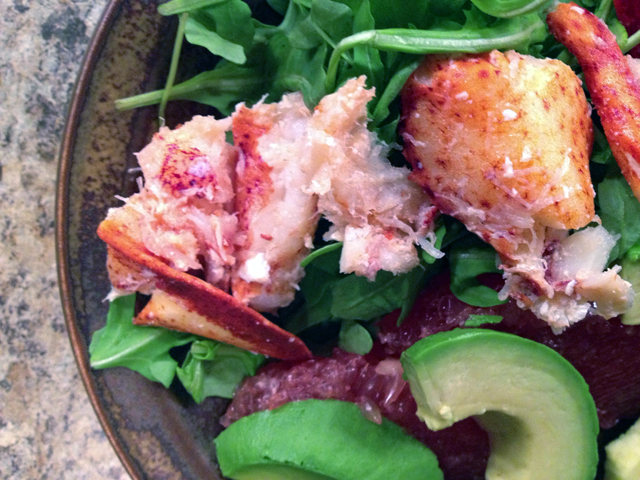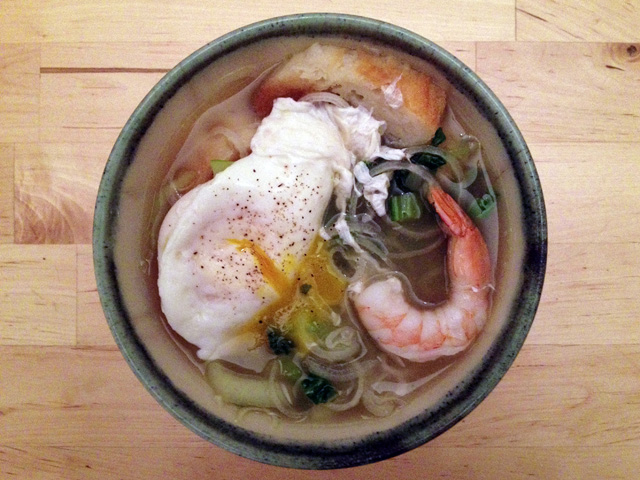 Carolyn: "Sometimes, though, you need actual food that doesn't really feel like actual food. That's where this soup comes in. It's hot, fragrant and totally void of scratchy textures or sharp edges. It's also simple enough to make when you don't feel like moving and complicated enough to give you a sense of accomplishment anyway."
I have never heard a recipe that sounds like it would be more appealing to a cat.
Probably without the wasabi, though.
Context: my girlfriend has a mohawk named Thaddeus.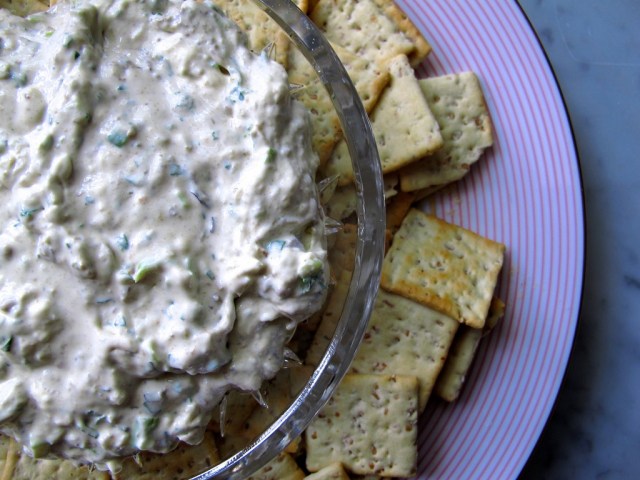 July Westhale: "Are you dreaming of throwing a big-budget party on a teacher's salary? Fantasizing about Gatsby's glitz while pocketing that non-profit paycheck? Working the seasonal grind just to get discounts? Never fear! Fancy redemption is possible, and it comes in a little, inexpensive can."
I hear cats love fancy foods that come in cans.
My girlfriend and I made this recipe last weekend and it was great! The chicken came out very tasty, and we both got to feel fancy and highly accomplished for what amounted to not even 15 straight minutes of work in the kitchen. Definitely going to make this again.
Are you also picturing my girlfriend's cat drinking catnip tea and daintily nibbling at a platter of these macarons? Good. Me too.
And now I'm picturing Kairi selflessly pushing a saucer full of cream towards me, with her little kitty paws. "No, you go ahead. Have as much as you want," she'll emote in my direction. "I'll just lick the bowl afterwards."
Obviously she would not be trying any of these. Chocolate is bad for cats.
---
*Note: these recipes are all for human consumption, and some of the ingredients may not be safe for cats. If you're looking for pet treat recipes, we have a separate list for that!