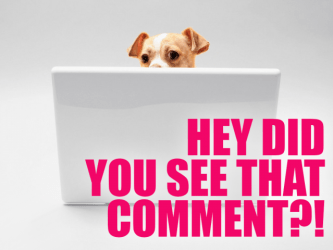 Hello, Puppy Breath!
I'm about 1.5 weeks away from finishing graduate school and not freaking out about it at all. I have no reservations whatsoever about going home for the first time in two years with a shiny new degree and zero job prospects. It's fine.
I don't even know what to do with this week. This week was off the chain, on fire, out of control, etc. Queen Freaking Latifah was on your TV in The Wiz. As if Holland Taylor and Sarah Paulson weren't adorable enough, Riese had to go and point out all these other cute May-December romances.
Autostraddle and its partners delivered a cat zine and the amazing Autostraddle commenters responded with cat pictures, thereby making my life.
Molly taught us how to do holigay cards right. Peaches' music video happened, exploding minds and hearts. Corina delivered spot-on horoscopes, at least for me (Virgo). And Ali showed us alternatives to the default Windows logo. Who knew!?
Just when you thought it couldn't get better – Stef and mozzarella sticks!
And comments!
---
On Top 10 Queer and Feminist Books of 2015:
The Parental Units Award to OrangeCaitlin:
On 11 Lesbian Couples Who Don't Mind The (Age) Gap:
The Best Lesbian Erotica of 2015 Award to Erin:
The Its NEVER Too Late Award to Rowan Avery: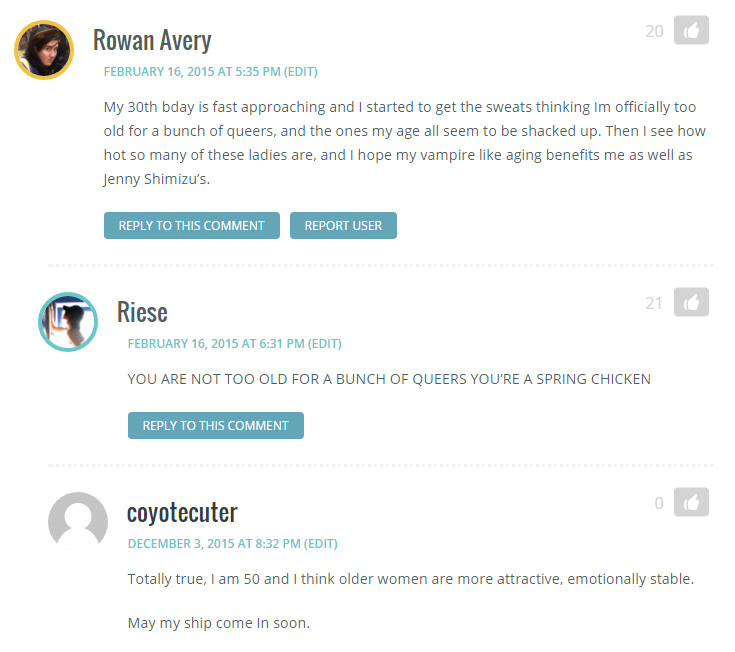 On Robyn and Peaches Premiere Music Videos With Very Different Vibes Happening, Also Peaches' Is Basically a Lesbian Sex Party In The Desert:
The A-Camp Award to Carmen: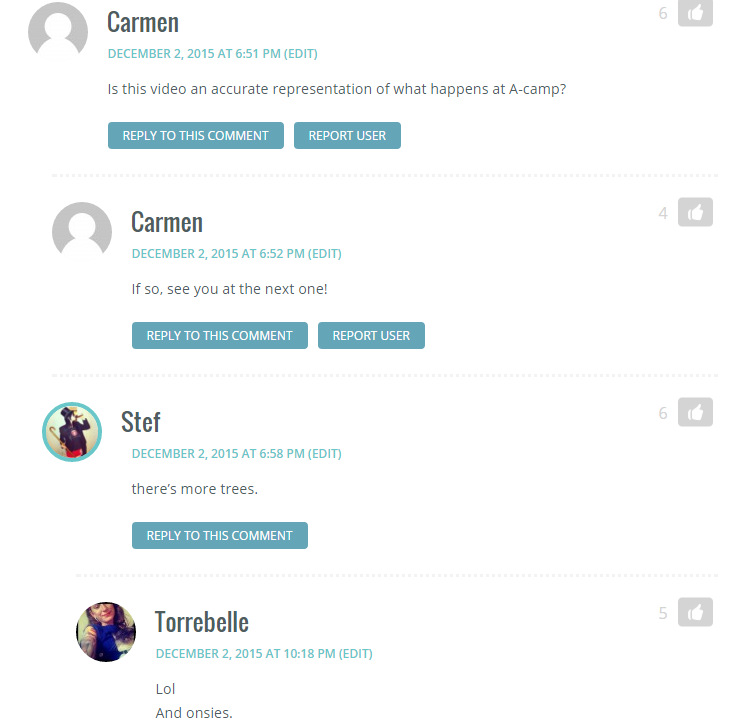 On No Filter: Samira Wiley Is Bound And Determined To Bring You A Ham:
The Go Gay For Award to queer girl: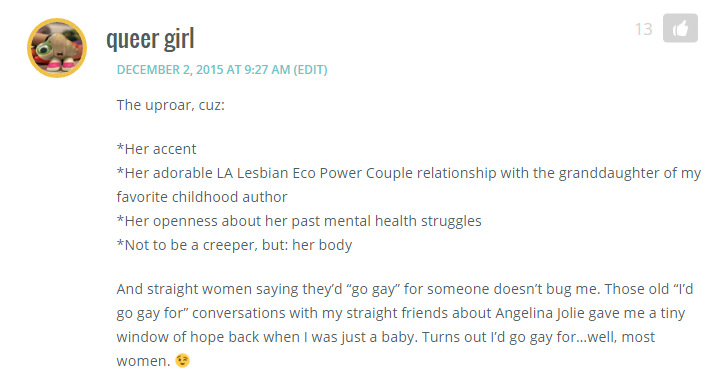 On Holland Taylor Has a Girlfriend, Is Hopefully Writing Fabulous, Tortured Love Poems:
The Preach Award to jane:
The When Captions Fail Award to Alice: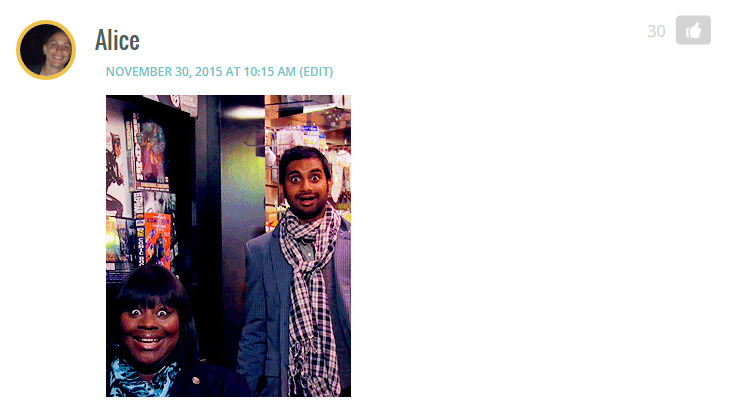 On Ease on Down the Road with Autostraddle: The Wiz Live! Liveblog and Sing-a-long:
The Jesse Spano Award to C.P.:
The Queen of Everything Award to Hollis:
---
See a clever, hilarious or thought provoking comment around this website-ship? Email it to me at: bren [at] autostraddle [dot] com!