1. This mozzarella stick
I got an order of vegan mozzarella sticks from Champs Diner in Brooklyn. It's a really big deal that vegan mozzarella sticks even exist, nevermind that they're stringy and gooey and exactly how I remember dairy mozzarella sticks! This little guy was exactly what I had been craving — a delectable, cheesy treat with just the right consistency of breading and generously dipped in marinara sauce, the sauce of kings.
2. This mozzarella stick
Man, you know what's fucking delicious? Mozzarella sticks. Such a decadent snack, especially for an appetizer – how do you possibly follow these guys with an entree?
3. This mozzarella stick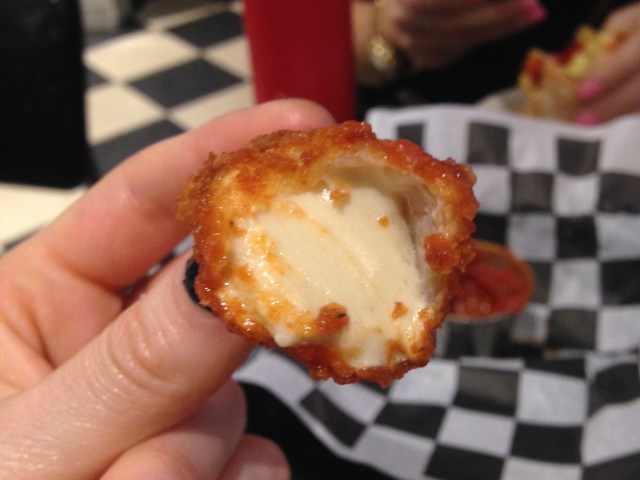 Man, this is a lot of cheese. This is a lot of grease. I waited over a fucking decade for vegan mozzarella sticks to exist and I'm going to enjoy every fucking second of this terrible food.
4. This mozzarella stick
My sandwich arrived and I'm still barely halfway through this mountain of mozzarella. My veins feel like they're filled with greasy fried goo. I gotta admit – I am starting to have regrets.
5. This mozzarella stick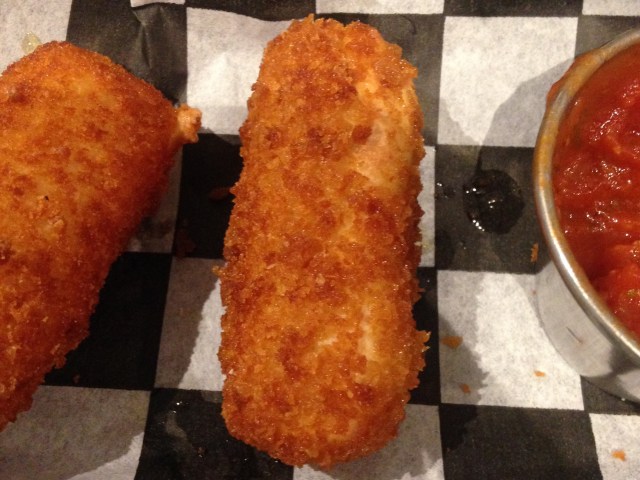 Oh god, how are there still more of these fucking things? I feel like every time I take a bite, more mozzarella sticks appear. You know when Caity Weaver spent 14 hours eating endless mozzarella sticks at TGI Fridays that one time? I feel like that, but it's only been like 15 minutes.
6. This mozzarella stick
I don't even want my sandwich anymore. I don't even want to live.
7. This mozzarella stick
Oh GOD. OH GOD. This was a terrible idea. Whose idea was this?!?! This was my idea. Ugh.
8. This mozzarella stick
I feel like a plastic bag full of oil and I will never eat anything ever again.