2015 has been really awesome for giving us all a ton of new queer and/or feminist things to read! Here are some of the best.
The Top 10 Queer and Feminist Books of 2015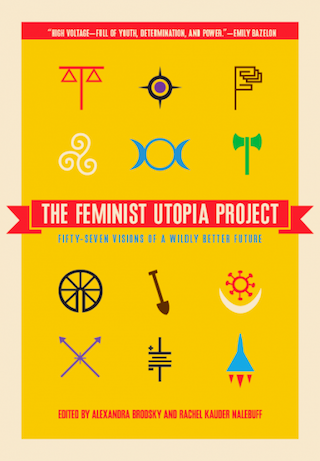 This collection of essays, interviews, stories, poems and visual art from contributors like Janet Mock, Mia McKenzie, Sheila Heti, Melissa Gira Grant, Yumi Sakugawa and others aims to envision not just a dreamy future but a better one. In her review at Autostraddle, Maddie writes:
"Instead of laying out a definitive blueprint or roadmap or set of ideals, Brodsky and Nalebuff invite the reader to join them and their diverse team of contributors in a creative and collective thought experiment to imagine what the world could be. This book is not a manual to create The Feminist Utopia; it is a process that you are invited to share in."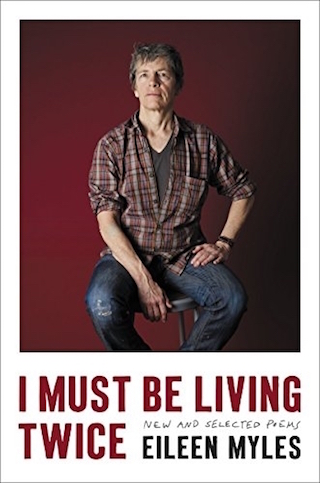 This sizeable new collection, along with a reissue of Chelsea Girls, has arguably (finally) brought Eileen Myles to the forefront of the collective literary consciousness and "nothing less than the foremost lesbian poet-hero of our time." At the Poetry Society of America, Maggie Nelson writes:
"I've always been fascinated, both as a feminist and a human being, in the question of where culture begins and individual humans end, especially as (human) culture is made of human beings — human beings who live in bodies, the bodies of human animals, human animals capable of making speech. Eileen has spent the past four decades plumbing these questions in poems, stories, novels, art criticism, manifestos, public performances, mentoring, journalism, teaching, and more, with more experiment, hilarity, provocation, electricity, and doggedness than any writer I know of."
Michelle Tea, author of Valencia and other rad things, discusses her evolution in this essay collection slash memoir. At the Rumpus, Antonia Crane writes:
"How to Grow Up is Tea's most commercial memoir to date, because it's a refined and polished narrative that begins with Tea in her seedy digs in the Mission as a struggling writer and ends with our fierce heroine blossoming into a woman with a successful writing career and a baby. However, How to Grow Up still contains all of Michelle Tea's signature lust for life as she trots towards her own colorful version of adulthood, motherhood, and recovery, reminding us that there's hope after all—even for spirited pirates who have gotten lost on the path towards maturity."
In Asking For It, Harding discusses recent issues in rape culture, including rape jokes, false reports and racism, rape kits, blame, current cases and more. In a review at the Los Angeles Times, Rebecca Carroll writes:
"The fundamentals are here — consent, politics, trolls and police accountability. But throughout, Harding offers a fluid, urgent and clear message that ends on a hopeful note. Pointing to the spike in conversations about rape on social media and in comedy series like 'The Mindy Project,' as well as to Emma Sulkowicz, the Columbia University student who turned her rape into a performance piece for her senior thesis by carrying a twin mattress around with her on campus, Harding writes: 'it feels more as if a dam has finally burst. It feels as if maybe, finally, this conversation won't taper off until sexual violence does.'"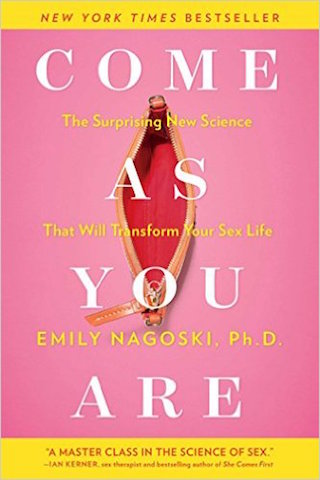 Research, brain science and sexuality come together in this exploration of desire and response that upends cultural ideas of normalcy. In an op-ed in the New York Times, Nagoski says:
"There is no reason to suspect that responsive or spontaneous desire is innate. In fact all desire is somewhat responsive, even when it feels spontaneous. But Dr. Heath and Sprout are both part of the long history of trying to call 'diseased' what is simply different.

When a woman experiencing responsive desire comes to understand how to make the most of her desire, she opens up the opportunity for greater satisfaction. Outdated science isn't going to improve our sex lives. But embracing our differences — working with our sexuality, rather than against it — will."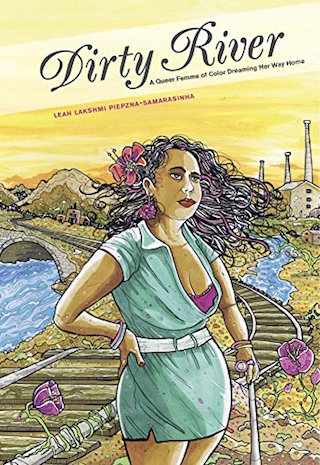 Lambda-Award-winning author Leah Lakshmi Piepzna-Samarasinha tells her own story in the autobiographical poetic Dirty River. In an email published on Little Red Tarot, she writes:
"What started as a desire to write 'the brown girl's version of Valencia' turned into a desire to try and write about some of the hardest times in my life, my early 20s where I ran away from home and the United States to deal with my family's legacy of childhood sexual abuse, internalized racism and displacement from Sri Lanka. I also wanted to document late 90s queer of color, psychiatric survivor and queer punk of color community and life in Toronto, the city I love. To write a transformative justice childhood sexual abuse survival book that broke away from easy ideas of healing and was all queer, brown and weird everything."
Bodymap, a collection of her poetry that Carmen calls "a tumultuous journey through otherhood, the fleeting things that change us, and the fights we have with ourselves in the mirror and in our heads," came out this spring.
4. Lumberjanes Vol. 1, by Noelle Stevenson, Grace Ellis, Shannon Watters, and Brooke Allen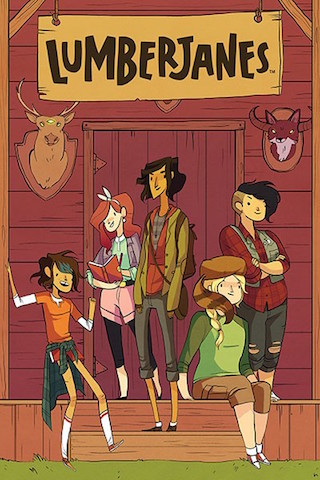 Lumberjanes is the story of five girls at scout camp when weird shit starts happening. There are trans and genderqueer and POC characters and people swear by taking feminist names in vain and it's earnest and sweet. In announcing Lumberjanes as the winner of multiple categories in Autostraddle's 2015 Comic and Sequential Art Awards, Mey wrote:
"From its very first issue, Lumberjanes has been consistently delivering a diverse, complex and fun team of girls going off on adventures and being not only great friends, but also their own heroes. This book tells all girls that they deserve to have friends, do anything they put their minds to and be whomever they want to be. Plus, it's simply one of the most consistently fun, funny and exciting comics out there."
* Disclosure: I'm married to Shannon Watters, and Grace Ellis used to work for Autostraddle, but I would 100% recommend this book no matter what, SO.
The Argonauts is a part-memoir, part-theory accounting of Nelson's relationship and queer family building. In an interview with the Rumpus, Nelson says:
"I have had a lot of ambivalence about the idea of family life, as you say. In fact, before I met Harry, "family" was not a word I ever really used or ever wanted to use, for all the familiar feminist, queer, and collectivity-based arguments against it. What became interesting via talking to him was how comfortable he was with the term, how he used it so widely and happily. It really amazed me. He would probably say this comfort came from years and years of living in a queer subculture, so that the concept for him always meant chosen family more than the nasty, privatized, oedipalized, sanctified, heterosexist, sentimentalized, used-as-an-excuse-to-persecute-all-perverts, and/or violent nuclear family. So that has probably had a profound influence on me. In some ways it was probably the condition of possibility that has allowed me to overcome my ambivalence enough to write something that could be called 'a book about my family,' words that still sound somewhat foreign to my ears."
You might also remember The Argonauts from Autostraddle Book Club #8.
In this first novel by Chinelo Okparanta, two displaced girls fall in love against the backdrop of civil war in Nigeria. The resulting coming-of-age story "reads much like American lesbian novels of the 1950s," writes Carol Anshaw in a review in the New York Times Sunday Book Review. In an interview with the Rumpus, Okparanta says:
"The situation in Nigeria is not all that different from many places around the world. After the publication of this book, I've been shocked by a handful of people here in the United States who have come up to me and said things along the lines of, 'Well, we've moved on from that. Same-sex marriage is now legal in the United States, so what's the point writing that book?' I look at the people making the statement and I can just smell the privilege wafting out of them like perfume. And, I think to myself: this is the problem with privilege. When we live in our own privileged little bubble, it is convenient to pretend that all is well with the world, that everyone enjoys the same privileges that we do. We conveniently forget that there are others, sometimes our very own next-door neighbors, who suffer in ways that we do not. I think the novel is a testament to this: a reminder that just because we perceive ourselves free does not mean that everyone is indeed free."
1. Girl Sex 101, by Allison Moon and K.D. Diamond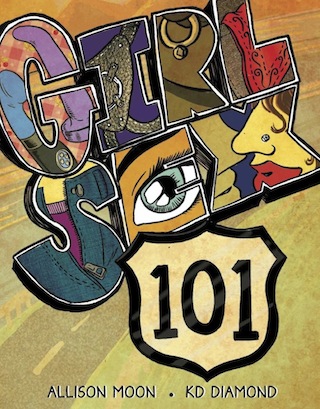 Girl Sex 101 is the ultimate roadmap to girl-on-girl sex. It's friendly, trans- and genderqueer-inclusive, depicts all sorts of bodies, is sex positive and is the number one sex book to read right now. As quoted in "9 Sex-Life-Changing Tips From 'Girl Sex 101,'" Moon writes:
"The thing to remember is that you're allowed to seek and have the sex you want. You are allowed to choose your partners, choose to be celibate, choose to be slutty, choose to be monogamous, and choose to have sex solo or in groups. You get to have consensual sex when you want, as often as you want, with whomever you want. That is your right as a human in this world."
Honorable Mentions, In The Order That Made Their Covers Look Most Aesthetically Pleasing In The Below Graphic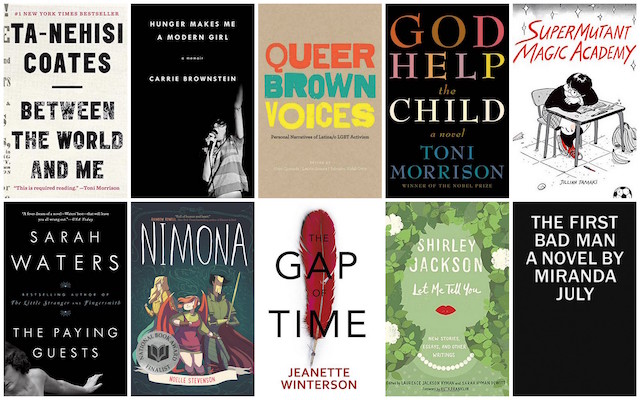 Between the World and Me, by Ta-Nehisi Coates
Hunger Makes Me A Modern Girl: A Memoir, by Carrie Brownstein
Queer Brown Voices: Personal Narratives of Latina/o LGBT Activism, edited by Uriel Quesada, Letitia Gomez and Salvador Vidal-Ortiz
God Help The Child: A Novel, by Toni Morrison
SuperMutant Magic Academy, by Jillian Tamaki
The Paying Guests, by Sarah Waters
Nimona, by Noelle Stevenson
The Gap of Time: The Winter's Tale Retold, by Jeanette Winterson
Let Me Tell You: New Stories, Essays, and Other Writings, by Shirley Jackson
The First Bad Man: A Novel, by Miranda July