Many of you might be planning to make and give holiday cards to friends and family. Here are some surefire ways to make your holigay card awesome!
Step 1: Order your dog a sweater
Bonus if your dog actually needs to wear one like mine (he shivers and cries when it's 60 degrees out).
I ordered this one from Chilly Dog.
My other top choices:
Preppy "Boyfriend" Sweater
PJs (If someone gets this I need a photo please and thank you)
HATS (this one mostly because of the model tbh)
Optional Step 1.5: Extra points if you have a baby and get them a sweater to match the dog. Or if you buy this outfit. If you do SEND PHOTOS IMMEDIATELY.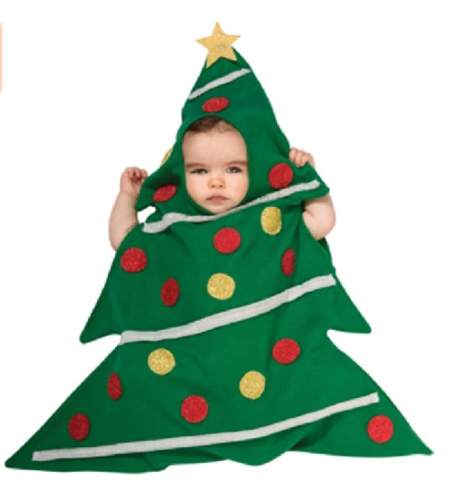 If you have a lot of babies please dress them all as Santa because it is my dream in life to see a squad of baby Santas.
---
Step 2: Decide on your style.
Are you going to be super classic and go to Sears? Honestly, I really wanted to do a super creepy perfect family photo there but bringing my giant dog would present a problem and also my grandma probably wouldn't want that on the fridge. Are you going to be candid or posed? Outdoors or indoors? We shot outside, posed and candid.
---
Step 3: Ask your photography-inclined friend to take the photo.
(or book your appointment at JC Penny or Sears)
Please don't use that cute selfie from your road trip, a photo from Pride where you think you look hard, or that funny photo you took one time. Grandma won't put that on her fridge. I asked my friend who happens to be a great photographer. Thanks Leah!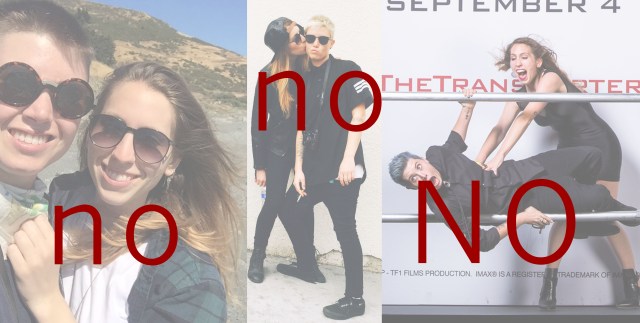 ---
Step 4: Find holiday outfits in your closet.
I happen to own a lot of Christmas sweaters but my girlfriend's family is Jewish so we went for a more suburban-lesbian-seasonal vibe. And we obviously coordinated to our dog's sweater.

Or you can order these.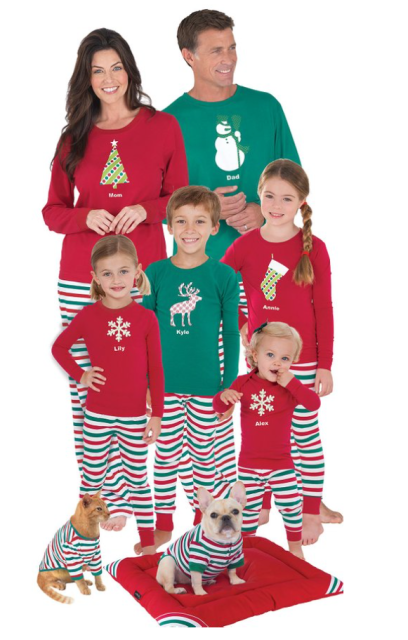 ---
Step 5: Pick your printer.
Here you have a sea of options. I personally am not a fan of the pre-made cards from Costco or Walgreens, but you can order prints there and make DIY cards. Or go with an online printing company. I order from artifactuprising.com because I already place a lot of orders with them for books and prints, and I found that for what I wanted they had the best price. Also their interface is so much better than anyone else.
Here are some other options. I haven't actually ordered from here so I can't speak to their quality but I've played around with their templates and they're fun.
+ minkcards.com
+ minted.com
+ sweetletterpress.com
+ shutterfly.com
Here's a digital version of our final card — don't show my Grandma it's a surprise.