Welcome back to No Filter, where we examine the private lives of a bunch of strangers as though that was a completely normal way to spend one's Wednesday afternoon. This week, we are very interested in what one celebrity bought at the grocery store, and a couple of other people we don't know wearing matching shirts. Is this normal? What are we even doing with our lives? Anyway, Ruby Rose is pretty nice to look at, probably time to get to work.
---

First off, I noticed this week that we have been criminally negligent in this column for not focusing more on the antics of Beth Ditto and her wife, because their Insta game is strong. I promise to correct this in future columns.
---

Samira Wiley took her Thanksgiving ham very, very seriously.
---

Jasika Nicole never disappoints.
---

Kate Moennig and Leisha Hailey are climbing up the chimney in search of extra presents. Is that how it works? How does Christmas work?
---
https://instagram.com/p/-vPH-JMZfi/
Ruby Rose doesn't know what a cell phone is.
---
https://instagram.com/p/-jxya0ga4x/
Julia Nunes came, saw, represented.
---

For what it's worth, Lena Waithe sent Alana Mayo some really beautiful flowers, but Alana sent Lena this picture of mac'n'cheese. To be totally honest I'd probably prefer the mac'n'cheese.
---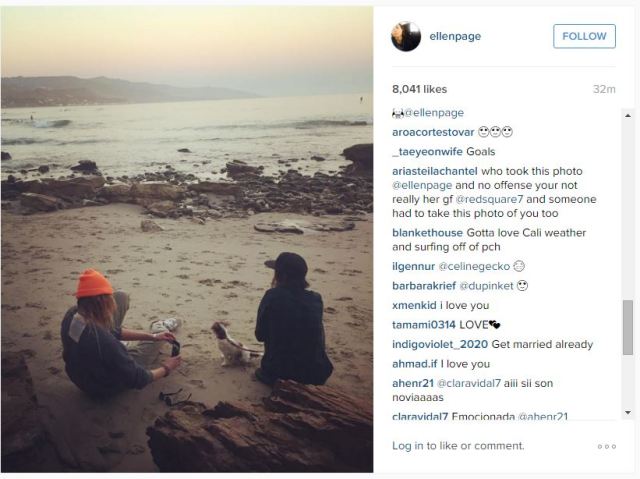 I thought it was important that I include this very cool comment from ariasteilachantel, who is picking up where Brendan left off. Sorry, Samantha, guess you guys aren't really the cutest fucking couple on earth after all.
---
Join us next week, when Ruby Rose expands her data plan and hopefully receives some weird messages from Drake.