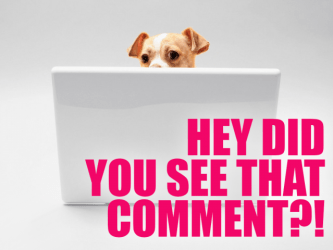 Good day, space travelers! If you're just tuning in, most of us have returned to a liveable altitude again, which really only means we're taking more breaths between tears at the realization that the rest of the world is not A-Camp.
At least we can still hang out on the internet, right? Thankfully the A-Camp OPEN THREAD left plenty of room for post-mountaintop processing. And did you hear hear that *gasp* a lesbian movie (La Vie d'Adèle) won the top prize at Cannes?! Malaika couldn't make it to camp, but she's reporting her Prairie Homo adventures from New York this summer so look out for her on your commute. Also Laura made zuchinni pakoras, Gabrielle prepped us with work outfits for sweaty summer days  and Ali interviewed Erika Moen. In case our many Canadian staff members aren't enticing enough, our Toronto city guide will have you packing for the north in no time. Things are looking up, eh?
Now some words from you!
---
On You Should Go: Double Scoop of Boston Fun:
The Sass Award to "Intern" Somer:

On Liberty Lit #21: A Lemon Wrapped Around A Gold Brick:
The Lezbo's Guide to the Galaxy Award to wallow:


On OPEN THREAD: Lets Talk About How We Wish We Were Still At Camp:
The Magic Mike Award to Willis:

The You Doing You Award to Genevieve:
The Ball of Feelings Award to Emily Leticia: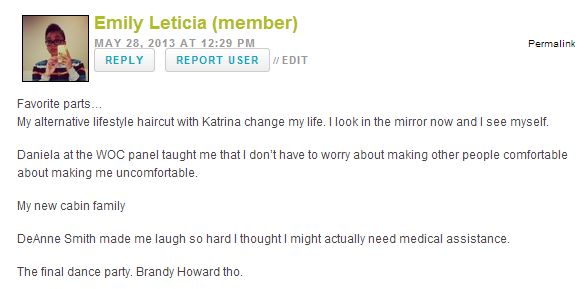 The Stir It Up Award to Dragon:

The One More For The Road Award to jenfriday:
On Brittani's Video Party: Jessie J, DeAnne Smith and This Bear Think Camp Is Forever:
The Grin and Bear It Award to Cara:

 
​​
---
See a clever, hilarious or thought provoking comment around this website-ship? Email it to me at: carrie [at] autostraddle [dot] com!